Advice for NBA DFS on Thursday, June 10 (2021)

The 2021 NBA playoffs rage on with a two-game slate on Thursday. It's a welcome sight after just one game the night before.
I don't typically write up showdown slates, but I am back for this two-game slate on Thursday, as the Milwaukee Bucks hope to avoid an 0-3 hole.
Utah and L.A. also prepare to play for a second time, so this should be an interesting slate. You can bet on the games at the best NBA mobile betting apps, or you can use my NBA DFS picks, sleepers, and top lineup at the top DFS sites.
If you're opting for the latter, let's dive into tonight's NBA DFS preview.
Best NBA DFS Picks for June 10th
Jrue Holiday, PG, Bucks ($7.6k)
Donovan Mitchell, SG, Jazz ($8.9k)
Kawhi Leonard, SF, Clippers ($9.6k)
Kevin Durant, PF, Nets ($10.6k)
Giannis Antetokounmpo, C, Bucks ($11.1k)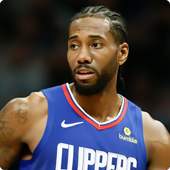 Kyrie Irving is the top spend here, but Jrue Holiday is the better value. I totally get the interest in Irving, as the Nets have owned this matchup, and James Harden is still out.
That said, it's not like Holiday has been bad offensively in this series. He shot 60% in game two, and he's scored in double figures in both games. Milwaukee desperately needs him to step up here, though, and I think he does.
Donovan Mitchell is potentially a must on this slate, too. His price has elevated, but he has a monster role in the event Mike Conley misses a second straight game.
Mitchell went off in game one, and to be frank, he's cheap enough to prioritize whether Conley suits up or not.
Everyone else here is an elite option, and they're priced like it. Kawhi Leonard probably doesn't want to fall into another 0-2 hole, though, so if you're looking for a stud that maybe won't be super popular, he could be the play.
KD vs. Giannis is potentially the thing to track here, though, and if you believe the Bucks can be better, it'll be tough to fade this game stack.
Remember, Durant is accused of slandering The Greek Freak.
Whether his quotes were true or not, I have to imagine Giannis shows up at home in front of the home crowd. Durant probably keeps showing up, too, but Giannis is the preferred spend by a hair.
NBA DFS Sleepers for Thursday
Mike James, PG, Nets ($3.8k)
Reggie Jackson, SG, Clippers ($5.4k)
Joe Ingles, SF, Jazz ($4.7k)
Blake Griffin, PF, Nets ($4.8k)
Ivica Zubac, C, Clippers ($3.6k)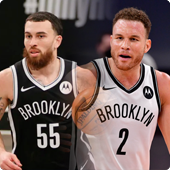 Nothing has changed when it comes to the Nets. Mike James and Blake Griffin didn't totally smash, but on tiny two-game slates, they're going to get it done.
James is still way too cheap, and he's going to get decent burn with James Harden still out. Ditto for Griffin, who retains double-double upside with Jeff Green also still sidelined.
Those two guys are probably core plays, but they're so cheap, I'll keep them among the top NBA DFS value picks.
I also don't mind Reggie Jackson, and Zubac worked out the other day, too. Both of these Clippers' values stand out, but if Zubac is going to push for 20 minutes, he's a lock for me.
Just monitor the status of Serge Ibaka. L.A. has shown a serious willingness to combat size by going small, while the return of Ibaka could also shake up the rotation down low.
The other guy here is obvious, and that's Ingles. I am less interested in him if Conley is back, but he's still cheap enough that he is viable, regardless.
Thursday's Top NBA DFS Lineup
PG: Jrue Holiday – Bucks ($7.6k)
SG: Donovan Mitchell – Jazz ($8.9k)
SF: Joe Ingles – Jazz ($4.7k)
PF: Blake Griffin – Nets ($4.8k)
C: Ivica Zubac – Clippers ($3.6k)
G: Mike James – Nets ($3.8k)
F: Giannis Antetokounmpo – Bucks ($11.1k)
Util: Reggie Jackson – Clippers ($5.4k)
I will absolutely make changes to my daily fantasy basketball lineup based on injury news and ownership, but this is a good place to start.
If Conley is out again, Mitchell and Ingles are priorities for me. You can also look to Jordan Clarkson and others, but in a big game for the Clippers, I doubt I'd go crazy with Utah options.
The Clippers should be pretty viable here, but I'll get cheap exposure via R-Jax and Zubac. If Ibaka is out again and the Clippers don't go small, Zubac could smash this price tag.
Jackson only played 17 minutes last time, but he also fouled out. I'll let everyone else have a bout with recency bias, and just fire him up at this solid price.
Kawhi Leonard and PG-13 are totally viable, but I don't know how you turn away from an angry Giannis at home. Sure, he could be bad again, and the Bucks could drop to 0-3 in this series, but is that what should happen?
To me, what should happen is the Bucks adjust, they feed off the home crowd, and Giannis shows KD what's up. Jrue helps him out, while there's nothing wrong with getting some Brooklyn value on the other side.
Definitely factor in expected ownership and projections, but this looks like a good way to start lineups on Thursday.