Advice for NBA DFS on Friday, May 28 (2021)

The end of the week is here, but it feels like the 2021 NBA playoffs have still just barely started.
There are some series that are nearing their end already, of course, so anyone betting on the NBA or building daily fantasy basketball lineups needs to factor in momentum and motivation.
I absolutely do consider that, as well as line movement and game totals at the safest sports betting sites, but the most important things continue to be ownership projections, and expected points for players.
That helps us point out obvious value, discounted players, and gauge which studs we can (hopefully) get away with fading. The hypotheticals are few and far between for postseason play, too.
Rotations are tighter, teams play harder and smarter, and things aren't quite as random. When teams aren't getting blown out, that is.
Either way, Friday offers another chance to win money in daily fantasy basketball. I am here to help you with my favorite NBA DFS picks, sleepers, and top lineup for May 28th.
Best NBA DFS Picks for May 28th
Trae Young, PG, Hawks ($8.6k)
Derrick Rose, SG, Knicks ($6.4k)
Kawhi Leonard, SF, Clippers ($8.5k)
Kevin Durant, PF, Nets ($9.6k)
Robert Williams, C, Celtics ($5.2k)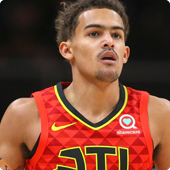 Luka Doncic is the obvious spend up on this slate, and to be frank, the only guy over $9k I really feel compelled to go get. That said, if you have to fade him to roster Trae Young, you may want to consider it.
Once again, Trae Young is way too cheap. He has not shrunk in the moment, putting up 30+ actual points in both playoff games against the Knicks. The matchup stinks, but he comes home in a key game, and you better believe he's going to bring the heat.
Young has a solid floor, but he also can explode for 60+ fantasy points anytime out. He is coming in at a severe discount for a guy who already flashed his upside (56 fantasy points) in game one of this series.
I am hesitant to lock in Derrick Rose because of the price jump, but other than that, he makes perfect sense. Coach Thibs is fine with running him into the ground, and he's responded with 32 and 37 fantasy points in his first two playoff games.
Rose has a strong usage rate, and he can tack on some dimes and rebounds to go with his solid scoring. If the run is there – even with the price hike – I still love D-Rose.
Perhaps my favorite play of the slate is Kawhi Leonard, who continues to be mispriced. DraftKings hasn't moved him much, even though he's gone nuclear in his first two playoffs' games.
He was especially hot last game, when he had 30 points at break, and ended with a cool 41 (59.5 fantasy points).
L.A. is in an ugly 0-2 hole, but they're in desperation mode in game three. Leonard should show up in this one, and he's just too discounted to ignore.
KD seems like a strong play, although there are enough quality midrange plays that it's possible you won't get to him. That said, he's sandwiched in between two guys in Julius Randle and Jayson Tatum that have woefully underperformed so far in the playoffs.
Tatum is back after an eye injury, and Randle can't buy a shot in a matchup with a big Atlanta frontcourt. While both of those guys could easily get on track, Durant just feels like the safer/better play.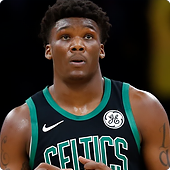 KD has a beautiful built-in floor, and on the off-chance Tatum is good enough to keep the game close, Durant may just wreck from the other side, regardless.
The last guy making the cut for Friday's NBA DFS picks is Robert Williams.
Time Lord smashed with nine blocks in his first playoff game, and then came crashing back down to earth in game two with 16 fantasy points.
Williams can have issues with fouls, and that certainly did him in last game. It could happen again, but he should otherwise have a shot at about 25 minutes in an up-tempo matchup at home.
Center isn't all that loaded, so unless you're sliding Julius Randle in this spot, I think Williams looks like a fine core play.
NBA DFS Sleepers for Friday
Patrick Beverley, PG, Clippers ($3.3k)
Joe Harris, SG, Nets ($5.1k)
De'Andre Hunter, SF, Hawks ($4k)
Dorian Finney-Smith, PF, Mavericks ($4.8k)
Ivica Zubac, C, Clippers ($4.1k)
I am admittedly not super interested in Bev. However, the Clippers used him to try to slow down Doncic (he failed), and last game he saw 23 minutes. If he's going to get 20+ minutes, at this price, he's viable.
Someone that feels more like a lock and is too cheap is Joe Harris. I said before his last game that he was too cheap for the minutes he was getting. I didn't think he'd go off quite like he did, of course.
7️⃣ three-pointers for Joe Harris ?

Tied for the most in a playoff game in Nets history. pic.twitter.com/V4PfI2rseS

— NBA on ESPN (@ESPNNBA) May 26, 2021
Still, I did suggest that playing with three superstars would give him open looks.
That logic still holds true here. Boston should be paying attention to where he is, but they can't really double him or anything. Harris is extremely viable due to his outside shooting and floor time.
Hunter also stands out as a nice punt. He has been this cheap for his first two playoff games, and despite smashing (32 fantasy points), his price hasn't budged.
He failed me in game one, but it seems he could be past his knee injury. If he has the green light to log 30+ minutes, it's possible you're getting a serious discount on a guy who was regularly crushing his price tag earlier in the season.
Finney-Smith is not a high-usage guy, but he is another dude who gets good run. He can get hot at times, but this is a pure minute's play.
He's been on the floor for 37 minutes in both games against the Clippers, and he even dropped 30 fantasy points in game one. If he can come close to that, it's a big win on this three-game slate.
There could be some solid value at center, particularly if Serge Ibaka can't go. He's currently listed as a game-time decision.
Zubac is front and center as the main play here, as he fared well with some extra burn when Ibaka was hurt for a while during the regular season.
I think you can also look at a min-priced DeMarcus Cousins as a true punt if Ibaka sits, but Zubac is probably the play here.
Friday's Top NBA DFS Lineup
PG: Trae Young – Hawks ($8.6k)
SG: Joe Harris – Nets ($5.1k)
SF: Kawhi Leonard – Clippers ($8.5k)
PF: Dorian Finney-Smith – Mavs ($4.8k)
C: Ivica Zubac – Clippers ($4.1k)
G: Luka Doncic – Mavs ($11k)
F: De'Andre Hunter – Hawks ($4k)
UTIL: Taj Gibson – Knicks ($3.8k)
I am largely following the value here. Trae and Kawhi are too cheap, and Doncic is the top stud worth paying up for. If that's chalky, I'll have to reconsider some things, or just make a pivot.
If this is the game Doncic regresses slightly, then go ahead and use a more contrarian stud. I'd be game for it, as it'd also open up a bit more salary to upgrade over someone like Taj Gibson.
The latter still is getting run for the Knicks, though, so on a slate lacking elite value, I don't see a problem with him.
Zubac will be tough to fully feel confident about, as we won't know about Ibaka's status until later in the night. You may just have to assume a little risk there.
DFS, Harris, and Hunter are all just guys who are going to get 30+ minutes and are good prices. I am totally fine with fading Harris if he is popular, though, just because it's unlikely he's that ablaze two games in a row.
For the most part, I am building around Luka/Trae/Kawhi. The other pieces fit organically, and with no news really expected to change anything, the only thing you're risking is Zubac getting perhaps a few less minutes than you'd like.
Overall, this squad looks great, but I'd still keep an eye on line movements, and feel free to make adjustments once projections come out.
September
Casino of the Month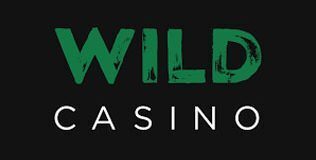 Welcome Bonus
250% up to $5,000