Advice for NBA DFS on Friday, April 30 (2021)

The value plays were a hit in my NBA DFS picks yesterday, but I personally was derailed by some bad luck. I played Malcolm Brogdon and Kristaps Porzingis and watched helplessly while both got hurt.
It was a pretty wild night for daily fantasy basketball and that was one a six-game slate.
Things could be even more hectic on Friday when the NBA rolls out an eight-game schedule.
Ready to hit the ground running and build a winning daily fantasy basketball lineup? Let's see who my favorite plays are in Friday's NBA DFS picks breakdown.
Best NBA DFS Picks for April 30th
Jrue Holiday, PG, Bucks ($7.8k)
Tyrese Haliburton, SG, Kings ($7.4k)
Khris Middleton, SF, Bucks ($7.9k)
Anthony Davis, PF, Lakers ($9.1k)
Bobby Portis, C, Bucks ($5.5k)
The big news of this slate is going to be the status of Giannis Antetokounmpo. The Bucks star exited Milwaukee's game last night and could be held out tonight.
If The Greek Freak is indeed sidelined, we can start our NBA DFS lineups off with some Bucks.
Exactly how much exposure you get to Milwaukee is up to you but check out the usage rates and fantasy production of Holiday, Middleton, and Portis with Giannis off the floor (per RotoGrinders' CourtIQ).
| | | |
| --- | --- | --- |
| Player | Usage Rate | Fantasy Points Per Minute |
| Holiday | 26.8% | 1.29 |
| Middleton | 31.6% | 1.31 |
| Portis | 22.5% | 1.15 |
This all looks fantastic, while you could also look at Brook Lopez, Donte DiVincenzo, and some other Bucks. The latter is certainly a thought if the Bucks also choose to rest other guys.
Of course, Giannis needs to sit to fall in love with these plays, but since he exited last night's game and didn't return, logic says he may not play.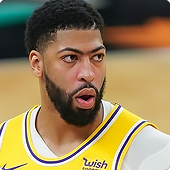 Elsewhere, I am fine with just playing the ownership game and choosing between two rock solid SG options in Tyrese Haliburton and Jordan Clarkson.
They're about the same price, and both have massive roles right now. Haliburton does more than just score, but Clarkson has the softer matchup.
Maybe you can pair them together. I am not enamored with the prices, but the role and upside is good enough to get me to go with at least one of them.
This is one of the rare slates in recent memory where I am not drawn to a superstar – or more specifically, I feel comfortable fading Russell Westbrook – and a big reason why is a discounted Anthony Davis.
The Brow deserves a little time to warm back up, but he's logged 31 minutes in each of his last two games, and he showed signs of life last game (44 fantasy points).
I almost took the dive when he faced the Wizards, but tonight I'm jumping in headfirst as he takes on a terrible Sacramento defense. He's just too cheap for what he can do.
NBA DFS Sleepers for Friday
Tyler Johnson, PG, Nets ($3k)
Lou Williams, SG, Hawks ($5.2k)
Lonnie Walker IV, SF, Spurs ($3.7k)
Georges Niang, PF, Jazz ($3.4k)
Alize Johnson, C, Nets ($3k)
The value for tonight could come from Milwaukee, but right now that is where I see most of my core coming from.
That could put the value in Brooklyn, as James Harden is still out, Kyrie Irving didn't play last night, and Kevin Durant is a rest candidate.
Irving returning would nix this, but KD playing might not. Both would potentially be core plays if they're on their own out there, so keep an eye on that.
For now, I mostly like Tyler Johnson and Alize Johnson. The latter is only appealing if KD is out and/or one of Brooklyn's big, aged men take the night off.
Johnson did go ballistic with a 20-20 game last night, though, so while I don't want to chase too much here, he is just $3k.
TJ feels a bit more reliable, provided Irving doesn't return. He drew the start and has logged 27+ minutes in two straight games. Mike James was also dreadful, so Johnson seems locked into a key role if Irving doesn't play.
Elsewhere, Trae Young might return on Friday.
Trae Young: Questionable for Friday https://t.co/O2MFuzid02

— RotoWire⚡ (@RotoWire) April 29, 2021
It's a big game against the 76ers, so my guess is he'll play. Atlanta is still going to be without a lot of guys, regardless.
Even if Young plays, the explosive Sweet Lou must be on your radar. If Young remains out, Williams may be a core play.
Lonnie Walker IV got decent run in his last game, and he's still a nice price. Derrick White is out again, so while he's pretty scoring dependent, he could be a nice source of value.
Royce O'Neale is also banged up for Utah, and the Jazz continue to be without top guards Mike Conley and Donovan Mitchell. This shifts everyone over and may equate to a 30+ minute role for Niang.
This isn't a safe play by any means, but he's dirt cheap and could have a clear path to minutes.
Friday's Top NBA DFS Lineup
PG: Jrue Holiday – Bucks ($7.8k)
SG: Tyler Johnson – Nets ($3k)
SF: Khris Middleton – Bucks ($7.9k)
PF: Anthony Davis – Lakers ($9.1k)
C: Onyeka Okongwu – Hawks ($3.9k)
G: Lou Williams – Hawks ($5.2k)
F: Bobby Portis – Bucks ($5.5k)
UTIL: Tyrese Haliburton – Kings ($7.3k)
This lineup is centered around Giannis sitting, and then the values are attached loosely to the top Nets guys, Trae Young, and Clint Capela all being out, as well.
Obviously if the news breaks the other way, you'll want to consider getting off of the Milwaukee guys, and you'll also need to locate other values.
For now, this team looks pretty good, while Brow vs. Haliburton as late-game dual hammers also is appealing.
This team does lack a true stud in theory. However, if Giannis is out, Jrue/Khris morph into viable studs, and Davis is a potential stud that isn't priced like one.
It never feels good to fade Russ or Joel Embiid, but on this slate, it looks like you might be able to get away with it.
Have an interest in taking your NBA knowledge to the next level? Head over to the top NBA betting apps to get a little more skin in the game.
September
Casino of the Month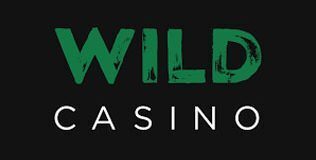 Welcome Bonus
250% up to $5,000