Advice for Big 12 Win Total Betting in 2021

The summer is upon us with preseason magazines hitting newsstands and online writing revealing all their latest predictions on the upcoming college football season.
The Big 12 has struggled to capture the audience and win most of their primetime non-conference matchups, but the number of points scored over the years has certainly been entertaining.
Unfortunately, the entertainment hasn't automatically translated into moral victories.
Oklahoma has been the constant that has made an impact over the years, and Lincoln Riley gave them a springboard in 2021 after a demolition over Florida in the Cotton Bowl. Looking at the latest Big 12-win totals, it's no surprise to see the Sooners reigning supreme in this conference.
Big 12 Win Totals in 2021
Before dishing on my picks to click for the upcoming season, have a look at win totals for every team in the Big 12.
2021 Big 12 Win Totals
Team
2021 Win Total
Oklahoma
11
Iowa State
9.5
Texas
8
Oklahoma State
7.5
TCU
7.5
West Virginia
6.5
Baylor
5.5
Kansas State
5.5
Texas Tech
4.5
Kansas
1
The Sooners have won six straight Big 12 crowns and seem like they have one of their best teams yet entering the 2021 season. Spencer Rattler could be, dare I say, in the same breath as the likes of Kyler Murray, Baker Mayfield, and Jalen Hurts.
The talent level is there for Rattler, but I will argue the overall talent on this roster is on par with some of the better OU squads under Lincoln Riley and perhaps even Bob Stoops as well.
DC Alex Grinch has been a godsend for the Sooners and their ability to harass all Big 12 offenses. I feel this program is getting closer to that next step and will feast on their current schedule.
In fact, it wouldn't shock me if the Sooners ran the regular-season table and locked up a spot in the CFP. Which is a perfect segue into one of my Big 12-win total predictions.
Best Bet: Oklahoma Over 11 Wins (-139)
The Boomer Sooners have been borderline flawless offensively over the years and now they have an extra special ingredient that has paid off.
Alex Grinch, entering his third season as the defensive coordinator, is among the best assistants on the planet. Grinch showed major success at Washington State and then Ohio State, and his intrinsic philosophies are now starting to pay off in Norman.
Oklahoma's defense was especially productive last season. Their ability to take over games has thrust the Sooners back into the forefront of the National Championship discussion.
The Sooners have not had this high of a win total since Sports Odds History started keeping track. Winners of six straight titles, I am a little surprised we don't see this number at the half number mark, but that is how Las Vegas can potentially win.
Aside from having a ferocious defense, Spencer Rattler and Marvin Mims are lined up for monster seasons.
Rattler is the favorite to win the Heisman; Mims returns as the highest-graded trued freshman (per PFF) in the entire country last season.
I am banking on Oklahoma to make it a seventh straight Big 12 title, which would give them their fifth appearance in the College Football Playoff since it all started in January 2015.
Value Pick: Iowa State Over 9.5 Wins (+100)
The win total for the Cyclones is set at 9.5 (+100 on over, -125 on under) and the experts want you to take the over. I gladly will with Matt Campbell returning an overly experienced squad.
Simply put, Brock Purdy and Breece Hall give Iowa State their greatest quarterback and running back duo in program history.
The team is coming off their greatest season in school history and while some can falter and follow it up with a dud of a season, Campbell is different from most coaches.
He simply wants it more and handles his team as very few can. The talent has already exceeded what everybody thought could happen, but here we are.
Iowa State will start the season ranked in the AP Top 10, and they should be more than good enough to return to a New Year's Six bowl. That should equate to double-digit wins.
The Cyclones are a sexy pick to get to the Big 12 title game with an outside shot of being the top dark horse in the nation (outside the preseason Top 5) to reach the College Football Playoff.
Some had Iowa State being that team last season, and while I was not over the moon with them in 2020, I feel they will get even closer this time around.
Team To Feast: TCU Over 7.5 (-105)
TCU brings back a ton of offensive talent from last season and their defense has a few key pieces that could be playing football on Sundays.
Tre'Vius Hodges-Tomlin is one of the better defensive backs in the nation and should headline a unit that is capable of rolling out one of the few borderline dominant defenses.
Gary Patterson has certainly been known for his defenses, but his winning ways are likely to return after the Horned Frogs picked momentum last season.
Many forget that Patterson led three AP Top 10 finishes over the last seven seasons. He always has something up his sleeve, and returning your quarterback is always a good place to start.
Max Duggan is a terrific running quarterback that has scampered for over 1,000 yards the last two seasons combined. He's found paydirt 16 times, adding a nice layer to TCU's rushing attack.
A team that can run the ball will also keep the defense fresh and full of energy for fourth quarters that come down to the wire.
The TCU schedule, as expected, is not overly difficult. The non-conference portion is favorable with the Horned Frogs hosting Duquesne, Cal, and SMU. For the home conference slate in Fort Worth, TCU has West Virginia, Baylor, and Texas.
The tide turns on the road with a trio of difficult away tests looming against Oklahoma, Iowa State, and Oklahoma State.
Even if the latter three games all result in losses, it won't be a major chore to win eight other games. Specifically with TCU likely favored in nearly every single one of them.
The stock is not too high entering the season as most prognosticators do not have Patterson's Horned Frogs ranked. However, that is often when TCU comes out nowhere to become a major player in the Big 12.
There are great odds on TCU winning the conference (+1400), but the win total (7.5) seems like a better play at +100 on the over.
Team To Fade: Texas Under 8 Wins (-140)
The Longhorns Big 12 odds are +400. Their win total is right at 8 via the top college football betting sites. I don't like either overly much and feel that Texas is a year away at least from becoming a legit Big 12 threat or a Top 20 program.
Steve Sarkisian should have more success than Tom Herman, but they will need to develop a run game that was shown in the Alamo Bowl victory over Colorado.
Casey Thompson is athletic enough to help contribute to that department, but Bijan Robinson (sophomore) and Roschon Johnson (junior) are a capable duo in the backfield that should stay around together for next season as well.
I also am not much of a fan of the schedule for the Longhorns. The first two games should both come down to the wire against Louisiana and Arkansas.
Traveling to Fayetteville will be tough, and the Ragin' Cajuns boast one of the better rushing attacks in the country. Plus, Texas has always seemingly been a slow starter.
It seems as if a lot will have to go right for Sarkisian to win nine games, and everything may need to line up perfectly to see double-digit victories.
A four- or five-loss year seems to be in the cards with Louisiana, Arkansas, TCU, Oklahoma, Oklahoma State, West Virginia, and Iowa State all on the docket.
Texas won't be lacking talent, but the early struggles a program has with a new coach taking over is always tough out of the gates when the team is not exactly where they want to be.
Texas football should eventually be "back," and the hope is another bowl appearance could springboard them towards an even better season in 2022. However, I am selling on the Longhorns chances of being a nationally relevant team this season and feel the value is not nearly good enough.
Final Thoughts on Big 12 Win Total Predictions
I've extolled Spencer Rattler and handed out plenty of compliments to the Sooners defensive coordinator.
The duo of Brock Purdy and Breece Hall isn't just the best QB/RB tandem in school history – it's among the most elite QB/RB pairs in all of college football.
Moving along, winning 8 games is going to be easier for TCU than it is for Texas. So, here's the takeaway. Bet the over on Oklahoma, Iowa State, and TCU. Snag the under on Texas.
For a full breakdown of every team in the conference, have a look at our Big 12 season preview that pores over all 10 programs.
AUGUST
Casino of the Month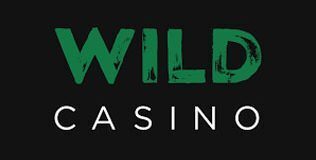 Welcome Bonus
250% up to $5,000
Read Review
Visit Site