Advice for Betting on SEC Win Totals in 2021

The SEC has been the best of the best, thanks to Nick Saban and Alabama's dominance. Winning national title after national title never gets old, but there always seems to be a second and third team playing in a major bowl.
Texas A&M and Florida officially took that next step last year, albeit the Gators have been fairly consistent under Dan Mullen. Will Georgia stay as a top 10 program but fall short of a national title contender? Can Tennessee get relevant? Perhaps a team like Ole Miss or Kentucky will springboard off their impressive bowl victories.
Auburn starts a new era under former Boise State coach Bryan Harsin. The West is far from a walk in the park and is always entertaining with coaches such as Mike Leach and Lane Kiffin.
The bottom line is aside from the usual premier programs winning double-digit games, there is always a team that surprises us with unexpected success. After assessing the SEC win totals, here are my thoughts.
East Favorite – Georgia
Thanks to a consistently dominant defense, the East has been owned by the Bulldogs for three of the past four seasons. Their relevant teams always have premier Ds in the SEC, but the productive quarterback play has helped the Bulldogs get closer to a national championship.
We have seen Matthew Stafford, David Greene, D.J. Shockley, and Jake Fromm all come and go in Athens. Kirby Smart believes he has another elite option in JT Daniels, and the cupboard is far from bare around him.
Zamir White, James Cook, Kenny McIntosh, and Kendall Milton might be the best quartet backfield in the nation.
White is known as "Zeus" due to his ability to break tackles and find chunk plays. The overall numbers might not be there due to great depth on the team, but the chances are great that he will shine in all of their primetime matchups.
The defense is loaded with linebackers, which should come as no shock. Georgia may not be officially known as ''Linebacker U,'' but they should be in the running in terms of college production.
All four expected starters – Nolan Smith, Nakobe Dean, Quay Walker, and Adam Anderson – are a perfect mix of talent. Anderson can get after the passer (6.5 Sacks, 6.5 TFL's), and Nolan Smith is not too shabby with his 17 QBH (Quarterback Hurries).
Dean led the team in tackles (71), and while Walker played the fewest snaps among the four, he has the upside to put together a solid senior season.
The best part besides Georgia's talent is the favorable schedule they drew.
Clemson will be tough to kick off the season, but there is no LSU, Texas A&M, or Alabama. The two crossover games are Arkansas and Auburn (road) – a couple of teams unlikely to be near the top of the SEC West.
Comparing that to Florida, the Gators have Alabama and LSU (road). That is a brutal comparison and a major edge that I am giving Georgia. Any way you slice it, the Dawgs have plenty of breaks heading their direction in 2021.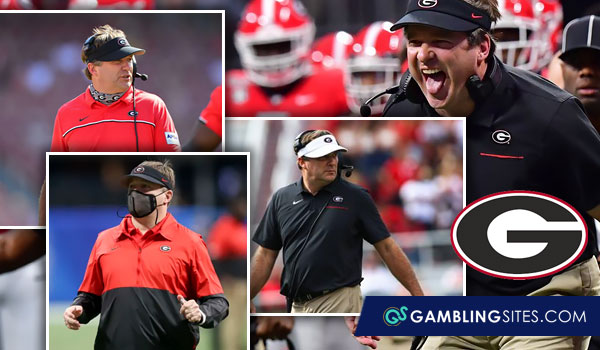 West Favorite – Alabama
The Crimson Tide are deservedly the favorites in the West. Skilled position players have changed a ton, but the amount of talent has not dropped much, if at all.
The defense by the numbers was not flawless last season. They allowed 48 points to Ole Miss and 46 against Florida in the SEC Championship. They allowed 17 to Ohio State in the first half but then hunkered down (allowed just 7 second-half points) in their title-winning performance.
The Rebels and Gators actually had their way against Bama in terms of passing attacks. That, of course, was with Patrick Surtain II, who was regarded by many as the top defensive back in the country.
It won't be the season to improve the defensive numbers in 2021, especially since they likely won't be in as many shootouts.
Bryce Young may not be the polished passer Mac Jones was, but his athleticism should keep him away from any trouble. Plus, the offensive line will be in the running for the best in college football like usual.
Overall, the schedule is favorable, and the rest of the West has just as many questions as the reigning national champions. Trips to Gainesville, College Station, and Auburn won't be easy, but they are all spread out nicely.
The Tide will be the top-ranked AP team entering the season, where Nick Saban is 79-8. Those 79 wins as a top-ranked AP squad are nearly double the wins for the next two coaches tied for second (Bobby Bowden, Woody Hayes).
Alabama is the favorite in a landslide, and it comes down to whether or not they run the table to exceed their regular-season win total (11.5).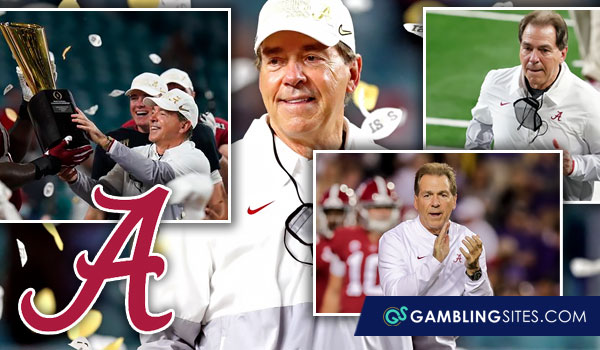 SEC Win Totals in 2021
Don't fret over the fact that many of the best US sports betting sites are yet to unveil college football win total odds. BetOnline has come through with flying colors.
Win totals for every team in the SEC are displayed in the table below.
2021 SEC Football Win Totals
Team
Win Total
Alabama
11.5
Georgia
10.5
Texas A&M
9.5
Florida
9
LSU
8.5
Ole Miss
7.5
Auburn
7
Kentucky
7
Missouri
7
Mississippi State
6
Tennessee
6
Arkansas
6
South Carolina
3.5
Vanderbilt
3
Value Pick – Georgia Over 10.5 Wins
The Bulldogs win total is only set at 10.5, which gives you value right off the bat. The win total isn't where we stop, though. The chances to wager on everything that is made available on the board are worth a discussion.
This could be the best defense in the nation, and a star quarterback has plenty of help with a solid offensive line and great weapons in the backfield.
The East is still very iffy at best, with the struggles of Tennessee, South Carolina, Vanderbilt, and Missouri. Kentucky has been a solid eight-plus win team but hasn't been able to come overly close to a consistent Top 20 program just yet. Florida lost some of their most electric offensive talent in program history.
The time is now for Georgia to feast on the East and the rest of the competition in college football.
Plus, they just picked a few key cogs in the transfer portal. Former Clemson and All-ACC defensive back Derrion Kendrick should start right away. Oddly enough, Clemson and Georgia are the featured game of the opening week in the college football landscape.
The addition of tight-end Arik Gilbert out of LSU could also be vital. The monster tight end will give Daniels another weapon in a passing game that has loads of talent.
The SEC odds only have UGA at +250, and they are only -250 to win their division. The true value comes in on National Championship odds where the Dawgs hover around +800. Last season, UGA didn't even know who would be their quarterback going on, yet they were +400.
The Bulldogs win total is arguably the surest wager next to division odds, but the opener will win or lose you that wager. This team may not have quite the star power on defense, but they play so well together.
Kirby Smart will always have some naysayers until he wins one for the faithful in Athens, but he keeps getting closer by continued success.
Georgia has played in four straight New Year's Six bowls (program record) and has capped all of their seasons off in the AP Top 10 in the process (also a program record). The time is now, and if Daniels can stay healthy, this team will finally have a chance to accomplish everything that lies in front of them.
Team To Feast – Ole Miss Over 7.5 Wins
Hotty Toddy! The Rebels were a fun team last season and had the perfect springboard heading into 2021. Matt Corral was sensational against Indiana in their Outback victory, and the speed they showed on the field should only improve.
Lane Kiffin is a capable offensive guru that brings back plenty of talent to get to eight wins. The schedule is not easy being in the SEC West, but it is not Auburn-like that we have seen over the years. A 3-0 start is likely before heading to Tuscaloosa, but the following three games after are also favorable.
Hosting Arkansas and LSU with a trip to Tennessee is mixed in. I could see them winning all three of those to get to 6-1.
Going to Auburn and Mississippi State could be a split, but home games against Liberty, Texas A&M, and Vanderbilt should be two more wins. That would then give them eight victories overall and an over for your win total wager.
I don't fear Auburn this season and feel they will lose four or more games, so I would say a split against the Bulldogs and Tigers is playing it conservatively while looking ahead. This squad is a dark horse for double-digit wins and certainly should have a chance to reach that mark after their bowl game.
Team To Fade – LSU Under 8.5 Wins
LSU has won at least eight games in every season (non-COVID seasons) since 2000, and it could be in jeopardy due to that gauntlet of a schedule.
The season opener against UCLA will not be easy as they open as a favorite by only a field goal (some books have it at -2). Road trips down the stretch are where I would be concerned.
Alabama and Ole Miss are two rough road environments to endure, but even the home dates with Florida and Texas A&M are far from probable wins.
The Bayou Bengals still have excellent talent, but the quarterback quandary they have had since Joe Burrow won his Heisman and the national title has dropped significantly. I am not shocked by such, but most were expecting major success and last season was nearly a complete disaster.
In a nutshell, I would fade LSU in 2021.
I see four losses on the schedule, and perhaps more if they gag away the opener against the Bruins. They will start the season in the Top 25 and have a favorable opening month, but it picks up right away in October. Other teams in the SEC have far more winnable games with near equal or greater talent.
SEC Winner – Georgia Bulldogs
The defense will be there all year for the Dawgs to finally break through and compete for a national title. They came close to winning it all in the 2017-18 regular season, and that was when Jake Fromm, a young freshman, led them nearly to the promised land.
Sony Michel and Nick Chubb were monsters in the backfield, and that defense was so nasty it seemed like they were destined to win it all. Fast forward a few seasons, and JT Daniels is an experienced and talented signal-caller who has the talent around him to get over the hump.
The offseason additions of Arik Gilbert (LSU) and Derrion Kendrick (Clemson) were major pickups that could make a world of difference for Georgia. Kendrick will start right away and play a pivotal role in the secondary.
Gilbert will team up with Darnell Washington to give Georgia the biggest, toughest tight-end duo we have ever seen.
The defense should be fierce like it was last season, but the schedule could help them out. A sensational season opener against Clemson won't be easy, but if they were to win that game, they would have leeway before heading to Atlanta for the SEC Championship.
If Georgia beats Clemson, the odds may not move much since it is just a non-conference tilt, but the Dawgs can pick up steam in a hurry. Kirby Smart takes some grief for not winning enough games against Florida or Alabama, but his team has been stockpiling for a bit now. They finally have a legit quarterback who should lead them to major success.
The East is not nearly as talented as the West, and while Alabama has owned Georgia as of late, the games have all been competitive. Plus, the Crimson Tide likely won't be nearly as dominant or explosive on the offensive side of the ball. I love Georgia's chances and feel you won't get much better of a number throughout the season.
Betting College Football Win Totals in 2021
Onboard with any of these SEC win total predictions? Georgia is primed for a big year behind JT Daniels, while Lane Kiffin has plenty of ammunition to carry Ole Miss to eight (or more) victories. On the other side of the coin, the program in Baton Rouge is fighting an uphill battle trying to eclipse 9 wins.
When you're ready to explore additional college football win totals for more power five conferences, have a glance at the posts below.
AUGUST
Casino of the Month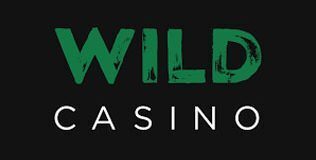 Welcome Bonus
250% up to $5,000
Read Review
Visit Site