Advantages and Disadvantages of the Cash Out Feature in Sports Betting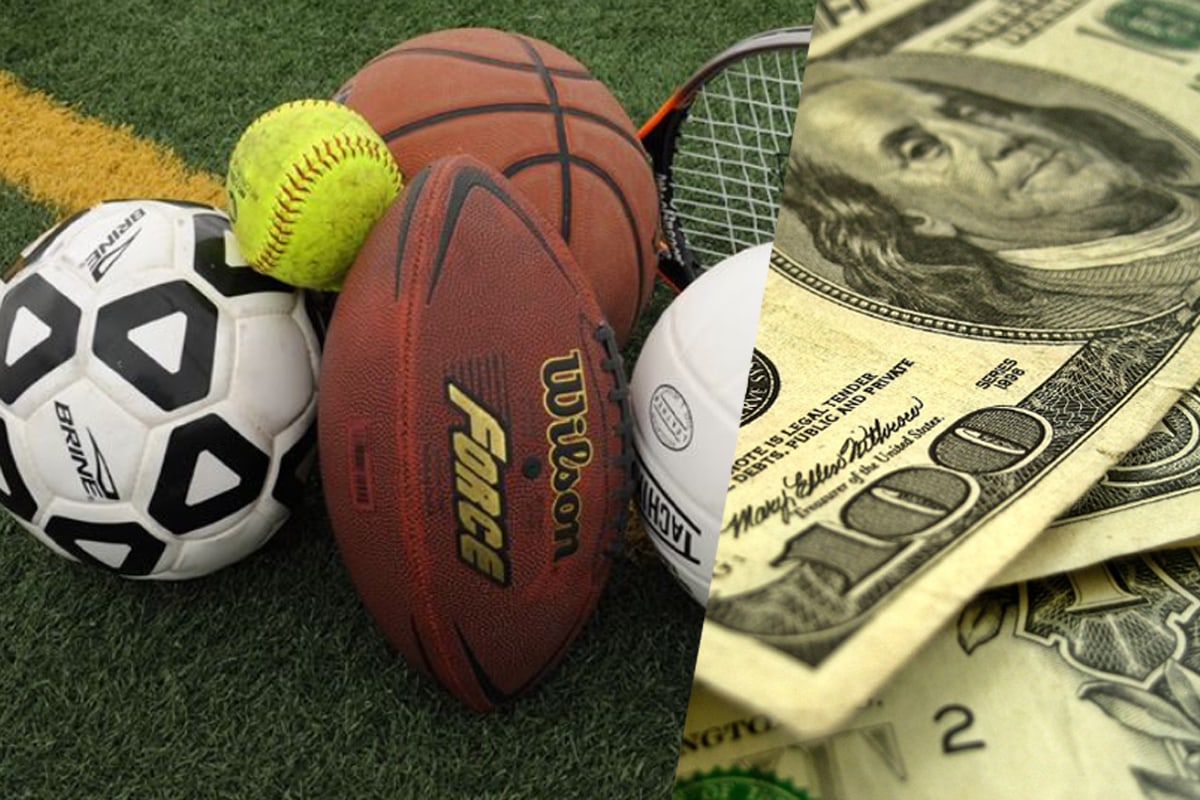 I don't really remember which online bookmaker introduced the cash out feature first, but it was a monumental success. A ton of people loved it instantly, and nowadays, almost every single sportsbook online offers cash out.
While I understand why most bettors love it and use it regularly, I feel that a lot of them don't understand the drawbacks that come with it.
This is why I decided to share my thoughts on the topic. I will go through the advantages and disadvantages of the cash out feature. When I'm done, I will explain when I think it's appropriate to use it.
How Does the Cash Out Feature Work?
Before I start my analysis, I feel that it's only appropriate to explain how the cash out feature works. Simply put, this option allows you to close your wager before a certain event is finished.
Let's take a look at an example so that you understand the logic better. Imagine that you placed a bet of $10 on the San Antonio Spurs to beat the Houston Rockets at home. The price is +100, so winning would bring you a return of $20.
It's all looking good, and the Spurs are leading by 12 points with three minutes left to play. At this point, you have a solid chance of your bet being successful. However, you don't want to risk a late surge from the Rockets ruining it.
We've all been on the receiving end of late drama in sports, and losing a wager right at the death is a painful experience. This is where the cash out feature comes into play.
In the scenario above, you are risking $10 to win $20, and it's all looking good, but there is still enough time for you to end up losing. The bookmaker offers you the opportunity to close your bet right here and now, receiving $18 on the spot. You will have to sacrifice $2 of your profits, but you don't really care what happens next.
Essentially, the idea behind the cash out feature is that you place a second wager that's exactly the opposite of your initial one.
Imagine the scenario above, but without this option available. If you really wanted to avoid a late heartbreak, you could do it on your own. Just go to the live betting console of the bookmaker and place a bet on the Rockets to win this match.
Under the circumstances, the odds would be really high, something like +900, for example. If you place only $2 on a price like that, you still get your $20 at the end of the game, no matter what happens.
Your total investment would be the $10 before the start and another $2 live for a total of $12 and a return of $20 in every outcome. If you think about it, that's exactly the same as taking the $18 offered through the cash out feature.
In this example, the option can be used to secure profits, but there are many other situations when you might want to use cash out. If the game is not going your way, you could cash out and reduce your losses by getting back less money than you initially placed.
Also, some bookmakers on the web offer partial cash out. As the name suggests, you could keep some of your bet alive and close the rest of it. Such an approach does add some flexibility, but the basic principles are the same. This is why I won't pay special attention to partial cash outs.
What you need to remember is that you always lose at least some of your potential profit if you decide to cash out. If the game is going well, the feature will offer you more than your initial stake. If it's not, you will have to accept just a fraction of what you invested in the first place.
On the surface, it's all nice and easy to understand, but a lot of people are missing some crucial points. Let's dive a bit deeper.
Advantages of the Cash Out Feature
It's time to take a closer look at the advantages and disadvantages of the cash out feature. I will start with the positives.
Gives You More Control Over Luck
We all know that luck and variance are essential parts of sports betting. You simply can't get away from them in the short term. Even if you place perfectly good bets every single time, you will still end up losing some of them every now and then.
On certain occasions, the losses will be extremely unfortunate. Late drama after referee mistakes, ridiculous injuries, bad luck… the potential reasons are endless, and we've seen them all. In fact, I would say that they're part of what makes sports so interesting to the fans. Sometimes, the logical outcome simply doesn't come true.
The cash out feature offers you the chance to reduce the damage. If your initial bet was good and the game is going well, you can close your wager a bit early. You have to give up some of your initial profit, but you will avoid losses that are tough to swallow.
You Can Secure Big Hits
Normally, you should be making decisions that are correct in the long run. Your good choices accumulate over time and bring you the best results consistently. But there are exceptions to this rule.
Sometimes, you may be on the verge of a life-changing win. Let's say you placed a fun accumulator that is about to hit big, or you decided to put a huge bet on a game that you strongly believed in.
In that case, the most important thing would be to secure the profits. You throw the long-term thinking out of the window because this is a rare situation that won't happen often enough for you to be evaluating from a mathematical point of view.
Sure, waiting might bring you 3% or 5% more in theory, but losing everything would be devastating. If you are in such a situation, the cash out feature is certainly the smart choice.
While I'm at it, you shouldn't normally end up in such a scenario unless you are about to hit some monstrous price with a fun bet.
It's Easy to Use
A lot of people that use betting exchanges or try systems like hedging, middling, and green markets have to invest a ton of time to get everything right. For example, if you want to do something similar to what the cash out feature does, you have to calculate the profits and stakes before placing the bet.
Since the event is live, the prices will probably change while you are doing that. The whole process becomes extremely complicated and tough to execute. That's not the case if you decide to use cash out. A simple click closes the deal, and you don't have to worry about anything.
Disadvantages of the Cash Out Feature
The upsides of cash out are pretty clear, and most people understand them. That's not the case with some of the disadvantages of the feature, so let's take a look at them.
You Sacrifice Part of the Profit
I won't talk too much about this one, as I've already mentioned it above. When you use cash out, you lose at least some of your potential profit. It might be just a little bit if the game is going well, or it could be most of it if you are simply trying to save some of the cash you initially placed.
In every situation, you have to give up part of your potential return, and there's no way to avoid that.
You Sacrifice Value
Everyone knows that you lose some of your return when you use cash out, but most people fail to understand that you also lose value. There is a reason why almost every bookmaker out there implemented the feature as soon as possible.
The sportsbooks are making money from the cash out option, and it's at the expense of the players.
I think the easiest way to illustrate this point would be to provide you with an example. Let's go back to the one from earlier, where you back the San Antonio Spurs to beat the Houston Rockets. The price is +100, and you placed a bet of $10 that would return $20 if you win.
Once again, the game is going well for you, and the Spurs are leading by 12 points with three minutes. We all know that your team has a huge chance of closing the deal at this point. The bookmaker has a bunch of tools that use stats to evaluate the exact probability of that to happen.
According to the traders and odds compilers, the chances of the Spurs winning in this particular moment are 95%. That means that 95% of the time, you will get a return of $20, and you get nothing the other 5% of the time.
Based on that probability, the average return of your bet at this moment is 0.95 * $20 = $19. The sportsbook knows that your wager is basically worth $19. Since the target is to make a profit, the bookmaker offers you the opportunity to close the bet for $18.
If you take the deal, the betting site essentially wins $1. You might close the wager with an overall profit, but the variables have changed at the moment you are doing it. The bookmaker has already lost, but it reduces the damage through the cash out feature.
This is what most players out there fail to understand. Most of the time you decide to cash out, you are losing value. Those are bad long-term decisions, and making them too often would eat the potential edge you managed to recognize before placing your initial bet.
No Bonuses and Promotions
All bookmakers on the internet offer bonuses and promotions. Pretty much every deal comes with certain terms and conditions that require you to place bets. For example, you need to place a qualifying wager to receive the promo, or you need to roll over a bonus you got.
Those of you who have some sports betting experience know what I'm talking about. If you are new, you are about to find out too, sooner or later.
Most promotions require you to place real money bets, but most of them don't count wagers that have been cashed out. That makes sense, to be honest, as you could simply place your bets and close them using cash out at the start of the game.
You will lose slightly but still end up ahead thanks to the bonus or promotion. Preventing people from abusing special offers is the reason why the bookies don't count bets that have been cashed out.
You should have that in mind when you are working on a certain promotion.
Should You Use the Cash Out Feature and When?
If you ask the betting sites, you should use the cash out feature all the time. If you ask most experts in sports betting, you should never use it. I consider myself as a part of the latter, but my position is not that extreme.
I believe that most of the time, you should skip the cash out option. However, there are certain situations in which it would make sense to take advantage of it.
Let's take a look at them.
You Feel the Cash Out Offers Good Value
We all know for a fact that some of the odds of the bookmakers contain positive expected value in the long run. There are different reasons that could lead to such opportunities. Sometimes, the sportsbook made a mistake. In other situations, the loads of public money skew the prices.
The same could happen with the cash out feature. Let's go back to our San Antonio Spurs vs. Houston Rockets for one last time so that you understand what I mean.
Same scenario as before — you have $10 on the Spurs to win with a potential return of $20. They are leading by 12 with three minutes left. You are offered $18 if you cash out now.
Let's add some other variables here. You are watching the game, and you see that the Rockets were 20+ behind but are playing much better in the last 10 minutes. On top of that, one of the Spurs' best players just got injured, and another one fouled out a couple of minutes ago.
The momentum is on the side of the Rockets, and they are hot from the three-point line. With so many things going their way, erasing a 12-point deficit in three minutes is not that unlikely.
The return of $18 means that the cash out option suggests a 10% chance to lose your initial wager, but you know that number is probably higher. If you take the $18 now, you will be making money in the long run, as the Rockets will turn it around more frequently than 10% of the time.
Every time you have enough reasons to believe that the cash out return actually contains positive expected value, you should take it.
There's a Ton of Money on the Line
I already hinted at that earlier, but there are situations that happen too rarely for you to think about the long-term mathematical expectations.
If there is a significant amount of money on the line, and you don't want to put it under jeopardy, you should go for the cash out feature. It's not worth risking a substantial amount that could be lost because of bad luck.
You Desperately Need a Win
A lot of the people who don't like the cash out feature underestimate a specific situation in which you simply need a win. When a bad streak happens, it could be really depressing from a mental standpoint.
There are people who lose their confidence. That could affect the decisions they make and lead to disastrous consequences. If you feel you simply need a boost by getting a win, it might be worth considering the cash out option.
It could help you restore your confidence. If it's already questionable, imagine the consequences of a dramatic last-minute loss. It's better to avoid that, even if it comes at a price.
My Recommended Cash Out Betting Sites
In my opinion, the cash out feature should be a last resort. And yet, you better have it as an option, as it provides a certain level of flexibility that could be helpful. If you agree with me, you should probably take a look at our list of recommended cash out betting sites.
Obviously, they offer the feature, but there are many other reasons to join them. Each covers plenty of sports and betting markets. The odds are competitive, and the promotions bring even more value to the table.
Naturally, the GamblingSites.com team made sure that our best cash out betting sites can be trusted. Each sportsbook has the proper license and reputation, so your money and personal information will be protected properly.
Final Words
The truth about the cash out feature is that it's hardly my favorite option. However, it can be a meaningful tool in the hands of an experienced bettor. What is certain is that you have to be patient and use it in the right moments.
Do you think I might have missed something important on the topic of cash out? I would love to see your opinion in the comments below.
AUGUST
Casino of the Month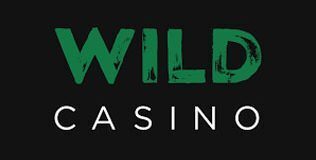 Welcome Bonus
250% up to $5,000
Read Review
Visit Site