Hide Bonus Offers
| | | | | |
| --- | --- | --- | --- | --- |
| #1 | Bovada Sports | 50% Up To $250 | Visit Site | Bovada Sports |
| #2 | BetUS | 125% Up To $2,500 | Visit Site | BetUS |
| #3 | MyBookie | 100% Up To $1,000 | Visit Site | MyBookie |
| #4 | Everygame | 100% Up To $500 | Visit Site | Everygame |
| #5 | BetOnline Sports | 60% Up To $1,000 | Visit Site | BetOnline Sports |
10 Actors We'd Love to See on The Walking Dead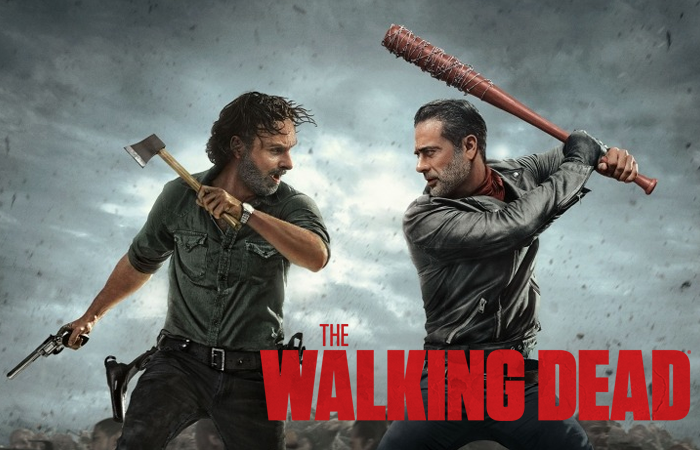 The second half of The Walking Dead season 8 is upon on. In just days, the fate of Carl Grimes will be officially known.
From there, you're sure to see Rick Grimes spiral out of control as he tries to balance losing yet another loved one and trying to take out Negan and The Saviors.
As you can see, there's a lot to keep tabs on in The Walking Dead world at the moment.
I'm game for even more.
Negan remains an awesome villain and The Walking Dead has done a magnificent job at building up interesting and engaging characters. The storylines have been largely well thought out, while the show has, for the most part, stayed true to the popular comic as well.
At some point, however, things need to go a little sideways.
The show has been killing off iconic characters for years, but the death of the show's lone beacon of hope (Carl) could give way to a particularly brutal stretch.
You can search online for where to bet on who dies next on The Walking Dead and you're sure to find a long list of possibilities.
That was the case the last time Bovada and any other entertainment betting sites posted odds, with the likes of Eugene, Gregory, Father Gabriel and so many others looking like goners.
Carl was a shocker, but the list could get even longer and more impactful.
Rick now no longer seems safe, Daryl's death has been teased relentlessly over the past two seasons and other characters like Carol, Michonne, Morgan, Maggie, Aaron and Tara could easily be killed off.
In fact, Morgan and Maggie are seemingly both on their way out of the show, one way or another.
Whether that happens or not, the show is going to need to replace numerous high-level departures over time. If Negan goes, a brand new villain (or three) will need to surface to keep fans guessing.
That should make for some fresh faces and there is no shortage of compelling arguments as to which actors or actresses should be called up into this dangerous realm.
My Bookie and other entertainment betting sites recently hosted James Bond prop bets, asking which actor would don the suit and tie in the future.
The story is the same here, as I look at some quality acting talent that should be featured on The Walking Dead.
The Walking Dead tends to go with unknowns. New characters over the years like Jesus and King Ezekiel virtually were plucked out of nowhere. The original cast lacked much star power outside of Reedus.
The casting of Jeffrey Dean Morgan's Negan is one clear high profile addition, however, and I think there could (and should) be more to come.
I'm not exactly sure what characters the following actors will play. Come season nine and beyond, though, The Walking Dead could be looking to add some new talent and these 10 options make a lot of sense:
Tom Hardy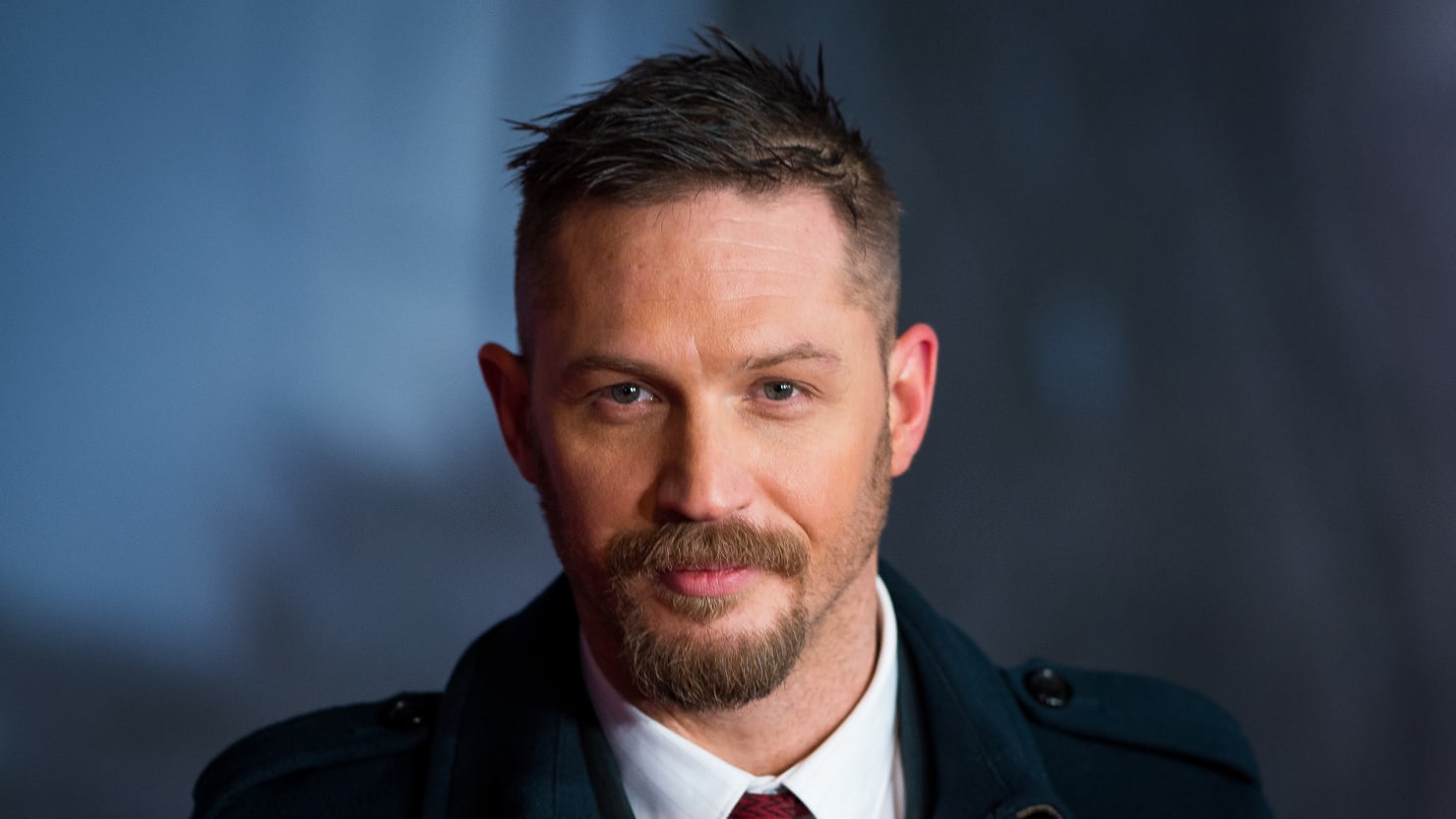 If you're ever going to get rid of huge stars like Norman Reedus (Daryl) or Andrew Lincoln (Rick), you better bring in some serious star power.
Hardy's schedule never seems to be very free, of course. He's starring in Marvel's Venom, among other films, and he's still working on his own television series (Taboo).
Is he even interested in latching on with a juggernaut during its twilight years? Probably not, but if you're going to look at new characters for TWD, you might as well aim high to get started.
Hardy is quite possibly the best actor walking the planet at the moment and if you question that, it's likely you haven't seen many of his films.
Whether he's portraying the hulking brute that is Bane, the mild-mannered barkeep in The Drop or the indestructible Forrest in Lawless, Hardy brings real versatility and staying power to the table.
The best part about Hardy is he attracts instant viewers and has the ability to play either side.
The Walking Dead could wrap up the series with him featured as its new hero to root for, or bring him in as a menacing villain that could supplant (and even provide an upgrade over) Negan.
I wouldn't necessarily bet on Hardy landing with The Walking Dead, but he's certain to be a huge get for the show.
Justin Theroux
If you want to drop down and bring in someone a little more low key but still want to make a splash, how about Justin Theroux? It took marvelous work in the underrated The Leftovers to truly put Theroux on the map, but his run as Kevin Garvey dropped him into an endless sea of self-discovery.
Theroux could play a rival man in blue like Grimes, but he has the range to line up anywhere The Walking Dead would need him.
I love the idea of allowing him to breathe new life into a different version of his Leftovers character, where he could again be a cop with a different worldview in a totally different kind of messed up universe.
One thing is for certain; Theroux has displayed the ability to navigate the emotional waters that utter devastation leave behind. Thrust into a world of zombies and mad men, I think Theroux could fit right in and potentially join forces with Rick Grimes or even effectively replace him.
Tatiana Maslany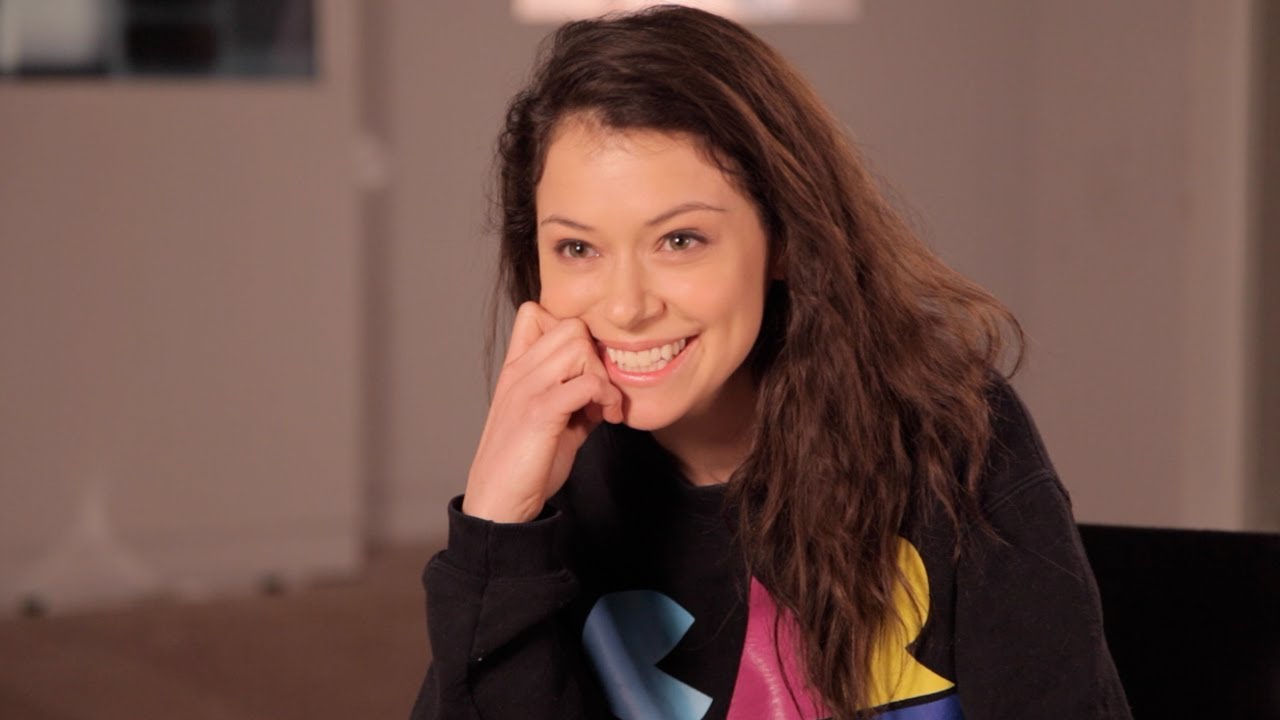 The Walking Dead is about a lot of things and for me, one thing that has always stood out is the show's lack of fear in putting power in the hands of its female leads.
The casting for this show has been nothing short of amazing, as there have been some stellar performances by the likes of Alanna Masterson, Melissa McBride, Lauren Cohan and so many others throughout the first eight seasons.
Unfortunately, a lot of the impressive female characters have been killed off. Nobody will ever forget how both Andrea and Beth passed, while Sasha was recently zombified as well.
Carol, Michonne and Maggie have always been rumored to be next in line, while Rosita has never been too careful on the show.
Needless to say, The Walking Dead may need to find another strong female character to make up for the talent they're getting rid of.
I nominate Maslany, who was ridiculously impressive as a litany of clones in the underrated Orphan Black. The show itself could be a bit lacking at times, but Maslany played several different versions of the same person and did so in very convincing fashion.
I'm not sure who she'd dial up for The Walking Dead, but I sure wouldn't mind tuning in to find out.
Giancarlo Esposito
Breaking Bad launched Giancarlo Esposito into stardom. He was riveting as the calm but ruthless Gus Fring and despite landing several roles since the show ended, it's fair to say he hasn't always been appropriately cast.
Maybe it's just me, but no show has ever found a way to really tap into what made Giancarlo's Fring so harrowing. I think the showrunners at TWD may be able to do that, provided they bring him in as a new bad guy that everyone will love to hate.
Negan is about as nasty as it gets, but he can't be the only big villain on The Walking Dead. Esposito doesn't even need to be along for the rest of the ride, either. Even if he has a small stay for a few episodes, I firmly believe his presence would be felt.
Evangeline Lilly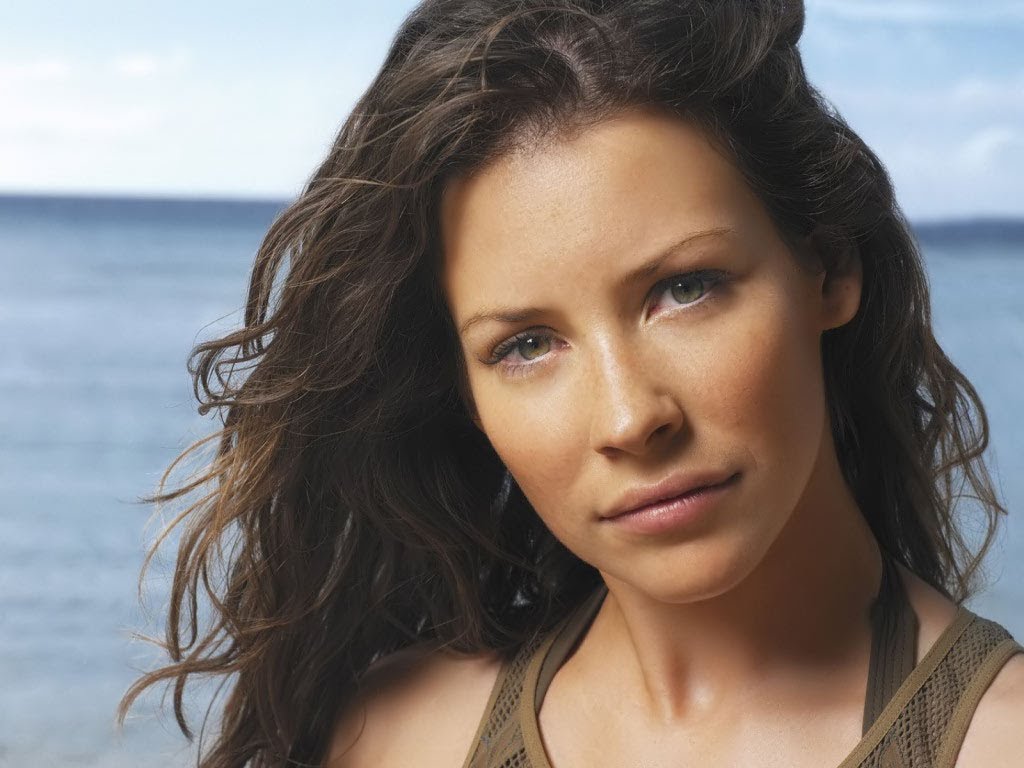 This could just be my undying need for Lost stars to return to prominence, but I feel that Evangeline Lilly could thrive in The Walking Dead's universe.
You know full well by now that her run as Kate proved she is a survivor, while she looks as good as ever as The Wasp in the Ant-Man films.
Lilly is another actress who has displayed great strength and range throughout her career, but I'll admit I'm largely looking back to her backpacking days on Lost and thinking about how perfect she is for a post-apocalyptic setting.
I'm sure she'll have a new Jack vs. Sawyer debate on her hands. Maybe it'll be between Rick and Daryl. Regardless, she's perfect for this role and beyond her Ant-Man duties, she doesn't have much else going on these days.
Ryan Hurst
Someone else who should be free to do some work is Ryan Hurst, who is best remembered as Opie on Sons of Anarchy.
Hurst was a bit of a badass as a mild-mannered biker, while he showed even more range in the short-lived Outsiders series.
Hurst has never shied away from getting dark or dirty, which puts him in play for either side of the fence. He has the imposing size and physicality of a henchman that could be akin to one of Negan's thugs, or the softness of a strong-willed good guy.
I don't really care whether The Walking Dead makes Hurst a good guy or not. I just want to see something resembling Opie back on my television screen.
Emily Rios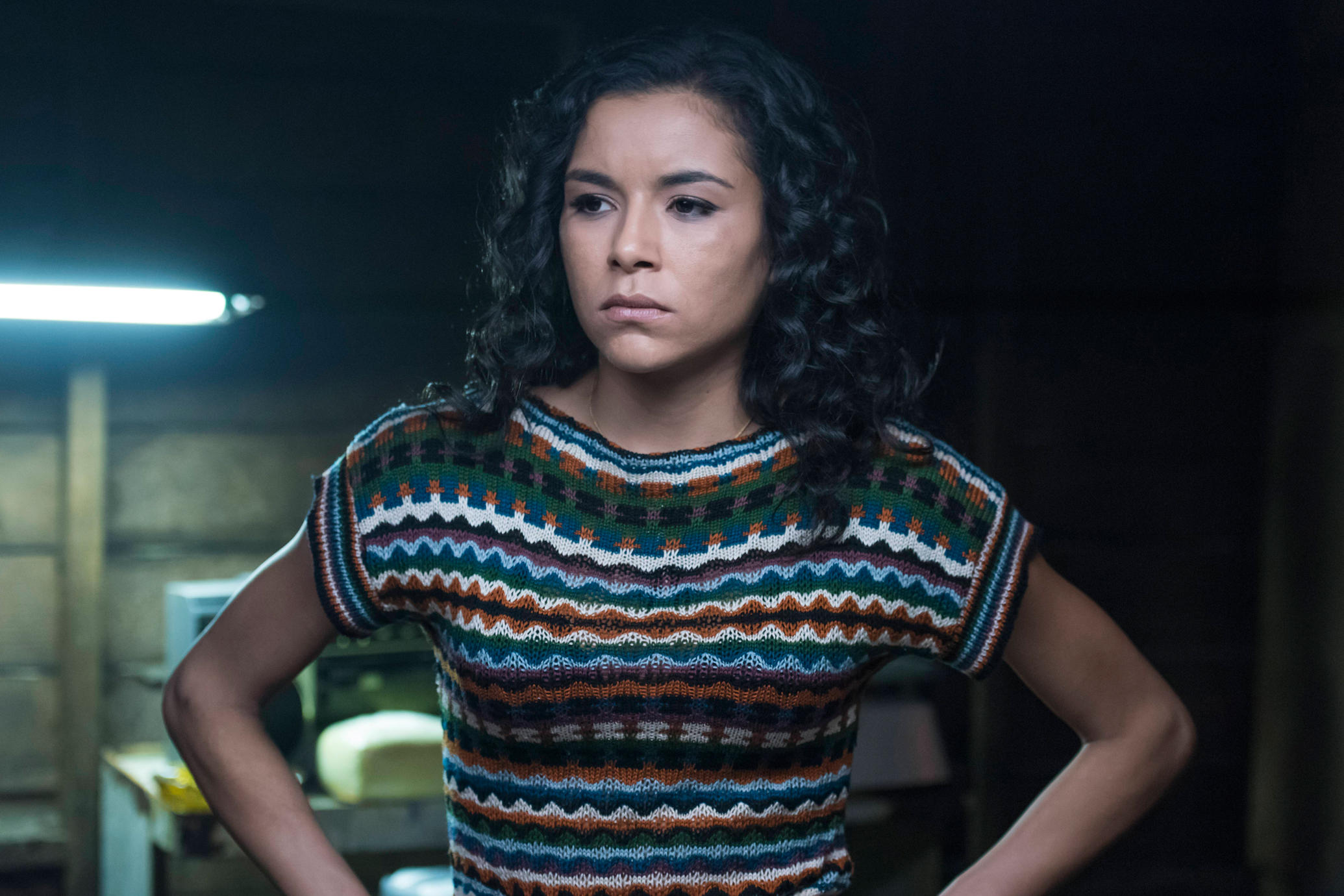 There are a lot of impressive female actors out there that could help out The Walking Dead. One more is Emily Rios, who has shown up in Breaking Bad, The Bridge and other projects.
Rios is another talent I wouldn't bet on making their way to TWD, but that's probably because she's not really on anyone's radar.
It's pretty arguable Rios has yet to really get the platform to showcase her talents and I think she could be a great fit for TWD's universe.
Rios is a great example of a minority female lead that appeals to two different audiences and also has the acting chops to take on any role brought her way.
That could put her in play for Fear the Walking Dead or the original series. Either way, she needs to be considered if the show is seeking new actresses for big roles.
Kevin Durand
If you like the bad guys on The Walking Dead, then Durand will fit right in as one of your new favorite characters to hate. You've seen him flex his muscles as a bad guy in countless roles, but he probably first popped up at a high level in Lost.
From there, Durand has landed roles on hit shows like Vikings and The Strain. He's rough around the edges but has the cool and collected personality you look for in every villain.
Swagger is the key here, as nothing seems to scare Durand's characters. He has a similar persona as Negan and could emerge as one of his top confidants or help eventually replace the hole he ultimately leaves behind.
The Walking Dead has always toed around savagery and that's one attribute Durand carries with him. He won't be afraid to get down in the mud and TWD needs more brazen characters like that.
Mos Def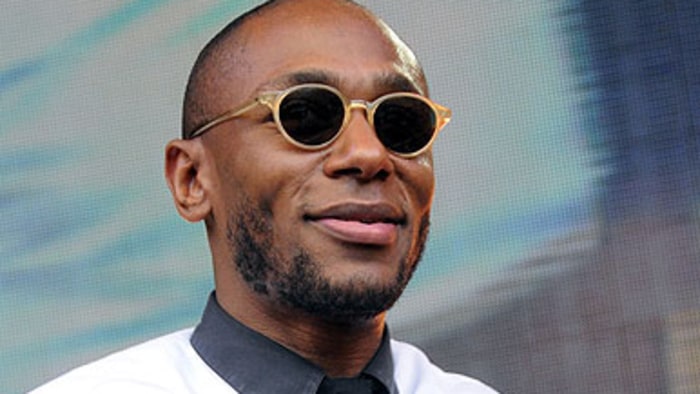 I don't know what it is about Yasiin Bey (better known as Mos Def), but he has a very unassuming acting style that always pulls me in.
Perhaps it's because Mos Def comes off as both warm and intelligent, while I also think part of his appeal is simply something that isn't tangible.
Mos Def just has that "it" factor, while he has the uncanny ability to lighten up dark situations with comedy and insight.
The Walking Dead really isn't trying to provide comic relief, but Bey has always been a man beyond his years. Mos Def's ability to quietly steal scenes is what could make him a very interesting side character in the future.
Aidan Gillen
Honestly, I could keep listing actors that I like that could either be perfect for The Walking Dead or that I simply want to see back on TV again.
For this list, though, I really tried to focus on the former, while also staying as far away from actors already at superstar status.
Gillen landed a big role in the Maze Runner series due to his role on Game of Thrones, but he really hasn't busted out just yet. That doesn't mean he would on The Walking Dead, but he's nailed that "snake in the grass" persona and it would be very interesting to see him play a similar role on AMC's hit series.
Best known as Petyr Baelish, (aka Littlefinger) who spent his final days as a member of the many at risk characters for Game of Thrones prop bets – the most notable one being which character would be next to die.
Gillen knows how to spin a web of lies and manipulate both people and situations. It ultimately didn't work out for him on HBO's giant, though, which means he should be available for a new gig.
Does Gillen have the goods to be a main villain? I think he does, but even if he doesn't, he could simply be a traitor-type character, a la Eugene. It's what he knows best.
Overall, I wanted this list to include elite acting talents that are mostly available for work, deserve to get big roles again and would also fit into The Walking Dead world seamlessly.
I think all 10 options check the boxes and with so much potential character turnover just around the corner, TWD's casting department would be wise to consider these options.
Love or hate my picks? Let me hear about it (and your picks) in the comments section below!