From Action to Fantasy, Here Are My Five Favorite Online Slots From Amaya

Amaya Gaming has been producing slot games since 1994 and keeps getting better. Some of the company's top slots, like Aladdin's Legacy, are chock full of features and make use of the latest technology.
Of course, the company is now known as The Stars Group and is involved in many aspects of online gambling. But their slot games are mostly still branded as Amaya.
Picking these top five slot games was relatively easy for me, even though I like many of Amaya's slots. I tend to steer away from the more cartoon-like symbols and look for titles with more intricate parts and pieces. I like creative and unique features that keep me bouncing from place to place with all kinds of credit-boosting potential.
My five choices are more about the game features than the theme. A few of them are 243 ways to win games. One has one of the best bonus rounds I've come across, and another combines superhero powers to generate extra credits up to 100 times my wager.
You won't come across any fruit, bars, or sevens in my picks. But you will see how slot gaming can come to life with a touch of creative genius.
Hearing about a game you resonate with may prompt you to want to play it for yourself. If that's the case, make sure you check out our recommendations for where to play Amaya slots online.
Gulliver's Travels
I want to kick things off with a game that's based on a well-known novel by Jonathan Swift. Gulliver's Travels dates back to 1726 and features four adventures of Lemuel Gulliver, who is both a surgeon and a sea captain. The presentation for this game is outstanding and sets the tone for the subject matter.
While you do see images from the stories such as the 6" tall people in Lilliput, who tied Gulliver down, I didn't choose the game for the subject matter as much as I did for the game features. There is a bonus game that can prompt free spins and multipliers. But the real ongoing money potential lies within the ever-present mini bonuses.
Gulliver's Travels offers a Mega Lines Feature and a Flip Out Feature, and they can and do come up quite frequently, at least every time you get a winning combination.
Let me start with the Mega Lines Feature. On the left of the screen, you'll see a vertical meter beginning at 20, increasing to 40, and then making a big jump up to 243. Those numbers indicate the number of ways you can win at any given time.
So, each of your spins starts at 20. But if you get a Mega Lines symbol, which is also wild, anywhere on the screen, the meter rises to 40, and you now have double the number of active paylines.
Things get interesting, though, when you see two Mega Lines symbols on your spin. Now, you're in for 243 ways to win. That pretty much covers everything on the board, as long as you can get some matching symbols in front of you. At the end of each spin, though, the meter resets to 20.
The second feature is the one that I'm most excited about as it comes up every time there's a winning combination, no matter how big or small. It's called the Flip Out Feature, and it flips the winning symbols over like a page on a book.
New random symbols appear and can create additional payouts. As long as you keep winning, the symbols keep flipping, and they don't stop until there are no successful groupings left on the board.
This game has an interesting premise and is designed well, and its features keep me playing and playing.
King Kong Island of Skull Mountain
My second Amaya pick also offers 243 ways to win, but they're consistent. You don't have to get anything on the reels to increase your payline potential as you do with Gulliver's Travels.
King Kong Island of Skull Mountain is loosely based on the 2017 movie Kong: Skull Island. I say loosely because I don't see much similarity in the film characters including Tom Hiddleston, Brie Larson, Samuel L. Jackson, and John Goodman, and the more cartoonish representations on the slot reels.
I enjoy this game as it's simple but has a consistent feature as well. You won't see intricate bonus rounds with this King Kong game, but you will see a gate show up on your screen quite often. It reveals a hidden symbol. Multiple gates open up the same icon. It's not exactly at the height of innovation, but it adds something to the game.
Once again, I think Amaya's designers do a great job of capturing the essence of the subject matter. Kong is a simple design, but it's got audio effects that bring King Kong to life.
I'm actually not a fan of the King Kong movies. I find them a bit scary, although mostly sad. So, I steer clear of the film versions. But I do like the way this slot plays, and I always enjoy the 243 ways to win concept.
If you are attracted to the subject matter, though, you have another choice as well. Amaya has also produced a game just called "King Kong."
Vampires vs. Werewolves
Vampires vs. Werewolves may have some of the scare factors that King Kong has, but it's an entirely different game.
Whereas King Kong stuck to a basic slot game premise with just a few touches to shakes things up for players, Vampires vs. Werewolves goes to the extreme to suck you right into the action.
This is a darker game, and it has a few bloody special effects that some people may not like. I wasn't really bothered by them as I chose the subject matter so I figured it could get slightly gory.
I love this game, though, because of the cool features and bonus round. First, there's the Clash Scatter game. You need one vampire and one werewolf scatter on the first and last reels, and then the symbols fill with blood. As the blood drains, a prize is revealed, and that's for you!
There's a twist to the Scatter game, though. If the end symbols and adjoining symbols in the middle all have a kind of cross-like symbol in them, they all light up and become part of the clash. So, every crossed symbol then fills with blood and contributes to the payout.
While the Clash Scatter game is clever, it's not the main event. The Vampires vs. Werewolves Bonus Game kicks off if you get three "Vampire-Werewolf" symbols in the middle section. Then, you get to play a board game.
The game is a bit like Candyland as you can take a shortcut on your path. But it doesn't look anything like the lighthearted kids' game.
You'll choose to be either the Vampire or the Werewolf, and that's your game piece. You're traveling up the board to the castle and rolling a 3D die in front of you. Your piece moves forward based on each roll, and then you'll either collect prizes or take shortcuts. You can even end up on "Lifesaver Squares" and collect garlic and silver bullets that can get you a save and keep you playing.
The bonus game is innovative and is a surprise within this Amaya slot. There are plenty of horror-type games out there, many of which even have the vampire theme happening too. But this particular concept is one of the better ones you'll find.
Action Heroes
I'm going to go out on a limb here and say that Amaya Gaming doesn't have Marvel licensing. But this game comes close to crossing a superhero line. Of course, I'm not the slot police, and I really like the concept, so I include it in my list.
The first thing I noticed when I looked at Action Heroes was the Iron Man (Iron Man-like?) figure standing on the left. Then, on the reels, there's a (Thor's) hammer, a (Captain America) shield, and a (Hulk) fist.
When the three combine on the first, third, and fifth reel, things get really exciting, especially when it comes to your credit balance. The combination of the three is called "Heroes Unite," and you can get up to 100 times your bet.
You may initially miss the three symbols unite on the reels. But not for long; there are superhero sound effects and lights flashing so that you'll zoom in on every exciting moment of the action.
Heroes Unite comes up quite frequently, at least in my experience. The bonus round, though, isn't as friendly and needs a lot of coaxing before it appears. The bonus round is triggered by three scatter symbols, and there are three different ways to play. Bonuses include eight free spins with expanding wilds, ten free spins with freezing wilds, and 15 free spins with a six-times multiplier.
I think that, for an action-based game, there's plenty to keep you glued to the screen. Just like the other slots, it's well-designed and doesn't fall flat. Whether or not you like superhero comic books, TV shows, or movies, you may like Action Heroes anyway. Matching up the superpowers can get you some super payouts.
Aladdin's Legacy
Aladdin's Legacy is a departure from the games I've already discussed. It's light, it's fun, and it's magical. The colors are warm and inviting with purples and golds, and you feel like you're in a fairytale on the quest for riches.
I found that, while there are bonuses and mini-bonuses, even the regular game spins keep me going for quite some time.
You're looking for two special symbols that will advance you to the bonus rounds. The first is the magic lamp. Don't worry about missing it. The lamp lets you know it's there as it jumps into the air and has its custom sound effect.
When you get a lamp on reels 1, 3, and 5, a new game screen appears. The regular symbols are kept for the main game as the free spins are all about the jewels. Match up similar jewels, and your fortune awaits in your credit balance.
The other bonus game is a two-parter. It starts with the Into the Caves Bonus. If you get the cave symbol on the fifth reel, you'll activate it. You'll find that the lock to the cave door is missing three jewels, and you need to make some selections to see if you can locate the right ones. You get paid for each match you make, and you get up to 14 times your regular bet in this first round.
If you're not successful, your quest ends, and you're back to the drawing board. But if you do locate all three, you're in the Treasure Room, and it's time to play for bigger prizes. The Treasure Room Bonus will pay anywhere from 20 to 150 times your wager. All you have to do is find the right path to open the vault. Easy peasy, right?
Aladdin's Legacy is interactive and has a lot of parts and pieces, but you're guided right through each step. It's not one of those games where you have no clue how you just won (or lost), as there are so many rules and special symbols that you can't keep with everything. This slot game is much more streamlined, but it still has plenty of feature enhancements to entice you to stay.
Now It's Your Turn
All you need is your computer, smartphone, or tablet and a website that carries Amaya Gaming to give any of my top five picks a spin or find some similar games that may suit your taste even better.
Check out our slots blog for more game reviews and other slot game content.
AUGUST
Casino of the Month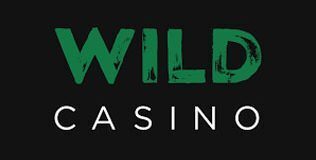 Welcome Bonus
250% up to $5,000
Read Review
Visit Site