Aaron Rodgers and the Best Players at Every Position in 2018 Fantasy Football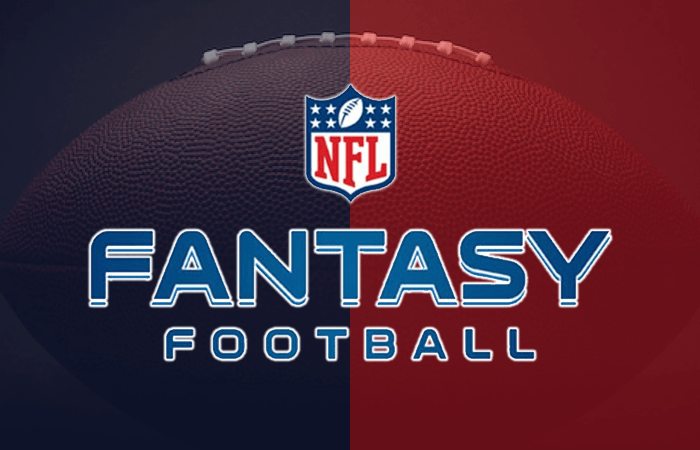 By now, you've seen just about everything you can imagine as you prepare for your 2018 fantasy football draft. You've gone over the top fantasy sleepers, which players to avoid, and you've mocked your league's draft more than you care to remember.
It's been a borderline exhaustive experience, but you feel prepared to crush your draft.
There's just one thing missing: finalized fantasy football player rankings to use while you conduct your draft.
Fantasy cheat sheets for the day of your draft are forever underrated, as there is nothing like that helpful piece of paper (or online tab) that helps you remember which players you like and which players you don't want to accidentally draft.
It sounds easy to figure out without those rankings, but if you mix expert rankings with your own logic before your draft, you'll have the perfect combination of player value, ADP, and your own preference.
One more stop on the road to fantasy glory is our own fantasy player rankings. Michael Wynn joins me as we both rank our top five favorite players at each position.
Hopefully you can use our fantasy rankings and analysis to form a perfect cheat sheet. Let's dive in.
Quarterback Rankings
The quarterback position remains pretty vital to your lineup's success, regardless of whether you put an emphasis on weekly production or a strong season average.
While we're providing you with our very favorite fantasy quarterbacks in this spot, Michael and I both still note that quarterbacks have sliding average draft positions. Meaning you don't need to reach for all of these top guys in your league if you don't want to.
That being said, there's a special type of confidence associated with rostering Aaron Rodgers, Tom Brady, and the like.
Here's each of our top five fantasy quarterbacks for this year, along with some brief analysis.
Noah Davis
Aaron Rodgers – Green Bay Packers
Tom Brady – New England Patriots
Deshaun Watson – Houston Texans
Carson Wentz – Philadelphia Eagles
Cam Newton – Carolina Panthers
A-Rod was the best passer in fantasy circles in 2016, and he seemed well on his way to that title again in 2017 before going down with an injury. Now that he has Jimmy Graham and a huge chip on his shoulder, I see little reason to drop him out of the top spot.
Not far behind Rodgers is Tom Terrific. I do feel a bit wary about backing a 41-year-old throwing footballs, but he still has Rob Gronkowski and Chris Hogan and will be getting slot demon Julian Edelman back.
I won't take Brady ahead of Rodgers, but he's the next-best bet if you're reaching for a fantasy quarterback early in 2018.
Watson could be a flash in the pan, but what he did in five games last year was pretty remarkable. His upside is baked into his draft range right now, but he just might be worth it.
Ditto for Wentz, who was a monster last year.
How do I know that? Because he finished as fantasy football's QB5 despite missing the final three games of the year. As long as he's not showing ill effects from his torn ACL, there's little danger in taking him relatively early in 2018 drafts.
I still have love for Cam Newton, too. He remains an inaccurate blunder at times, but he's a baller that continues to put up big games, both as a passer and a runner.
Newton's elite dual-threat ability is what propelled him to a #2 finish last year and why he's almost always in the top five. Naturally, I had to have him in mine as well.
Michael Wynn
Tom Brady – New England Patriots
Aaron Rodgers – Green Bay Packers
Russell Wilson – Seattle Seahawks
Drew Brees – New Orleans Saints
Carson Wentz – Philadelphia Eagles
You can't go wrong with either Brady or Rodgers up top, but I'm going to lean towards Brady as my #1 QB this year. The 2017 NFL MVP led the league with 4,577 passing yards a season ago and returns in as good or better shape in 2018.
Rodgers might be the purest passer in the entire National Football League, and I think Davante Adams is emerging into a star at the wide receiver position. The Packers lack a consistent and reliable running game, meaning head coach Mike McCarthy will rely on Aaron heavily to get this team in the end zone.
Look for a big bounce-back year from the leader in Green Bay, because it's the only way this team can succeed.
Some may say putting Russell Wilson down at #3 is disrespectful considering he ended 2017 as the top-scoring fantasy QB by a fairly significant margin. Losing Jimmy Graham to Green Bay might negatively impact Wilson's dependability in the red zone, but his prowess with his feet gives him a much higher floor than most fantasy quarterbacks.
Drew Brees saw his numbers take a big dip in 2017, but that doesn't mean he didn't have a successful season. With Mark Ingram suspended out of the gate, I expect Sean Payton to let Brees spread the ball out a little more and get back to what he does best.
Michael Thomas and Alvin Kamara are electrifying talents, so don't be surprised to see Drew back in the upper echelon of fantasy QBs again in 2018.
Rounding out my top 5 is Philadelphia Eagles signal-caller, Carson Wentz.
After tossing 33 touchdowns and just 7 interceptions in an injury-shortened season, Carson will be hungrier than ever to prove that he deserves to be the guy in Philadelphia.
The assortment of speed and talent that Philly has on offense gives Wentz oodles of upside, so he's a guy you should seriously consider targeting after the few quarterbacks go off the board.
Running Back Rankings
The times could be changing depending on who you ask, but getting stud running backs early in fantasy drafts still feels like a sound, logical strategy.
Running backs make up to three positions if your league includes a Flex spot, so nabbing some of the best rushing talents can quickly get you a productive lineup.
How you value positions will depend on your league and your personal beliefs, but PPR or not, you'll still want to go after these rushers early in your league's draft.
Noah Davis
David Johnson – Arizona Cardinals
Todd Gurley – Los Angeles Rams
Le'Veon Bell – Pittsburgh Steelers
Ezekiel Elliott – Dallas Cowboys
Alvin Kamara – New Orleans Saints
David Johnson is not the consensus #1 running back when you talk to most fantasy experts.
Most will look to Todd Gurley or Le'Veon Bell, and I'm not sure they remember that DJ was the best fantasy back as recently as 2016.
Perhaps a wrist injury that robbed DJ of 15 starts a year ago has killed his stock, but this isn't a lower-body ailment that has slowed him down. By all accounts, Johnson is as explosive as ever, and he could be out for blood after missing almost an entire season.
That has Johnson sneaking up to the top spot, but I'll admit Gurley and Bell are close behind.
I'd put Gurley second, simply because he proved last year that he's one of the most dynamic rushers in football, and he doesn't have any of the clutter Bell brings to the table.
Bell's contract situation is one big red flag, while he also has a new offensive coordinator. I'm sure he'll be as nasty as ever, but consistency and a lack of outside noise can be a bigger deal than some will admit.
Right behind those guys is Zeke, who was a monster as a rookie (RB2) and showed again in just 10 starts last year (RB9) just how much of a beast he can be.
With Dallas losing some of their passing game weapons and talk of Elliott taking on a bigger role in the passing game, he may have more upside than some experts are willing to admit.
Speaking of upside, my number-five running back oozes it. That's none other than Alvin Kamara, who burst onto the season as the RB4 as a rookie last year (RB3 in PPR formats).
Some say his crazy first-year production isn't sustainable, but with Mark Ingram suspended to start the year and Kamara's talent demanding more work, his volume realistically should only increase.
Is he going to get the same production per touch as he did last year? No, but he's still a threat to finish inside the top five at his position.
Michael Wynn
David Johnson – Arizona Cardinals
Todd Gurley – Los Angeles Rams
Alvin Kamara – New Orleans Saints
Le'Veon Bell – Pittsburgh Steelers
Ezekiel Elliott – Dallas Cowboys
I am not trying to copy my friend Noah here, but obviously, we see pretty eye to eye at the running back position heading into 2018.
Many people remember David Johnson's devastating injury that forced him to miss the entire 2017 season. Some of you even got burned badly after taking him with a top-2 pick in your draft.
But if you remember that he went over 2,000 yards from scrimmage and reached the end zone 20 times in 2016, you'll have no problem taking him first overall.
Those of you who think Todd Gurley is a safer pick, I have no real qualms with that theory.
Like DJ in 2016, Gurley eclipsed the 2,000-yard mark from scrimmage, and his 19 TDs led the entire NFL. I love Gurley again in 2018, so be thankful if you have a top-2 pick and he winds up on your roster.
If you think slotting Alvin Kamara at #3 is too high, then maybe you didn't watch the Saints play in 2017 closely enough. The rookie exploded in the Big Easy with 1,554 yards from scrimmage and 13 touchdowns, including catching 81 balls out of the backfield.
His 6.1 yards per carry was more than a full yard higher than any other RB in the league, and there's no Mark Ingram for more than a quarter of your fantasy season.
I rank Le'Veon Bell at #4 because I don't think he has as much of a ceiling scoring touchdowns as the three men ahead of him. He's never scored more than 11 touchdowns in a single season, and I'm fearful he'll get nicked up as much as the Steelers use him throughout the course of games.
He's as game-flow independent as any back in the league, so he's still an excellent choice as your RB1 in all fantasy formats.
Ezekiel Elliott gains some value in non-PPR leagues, as the Cowboys bell cow has averaged 22.6 rushes per game through his first two seasons as a professional. He's a great candidate for numerous 100-yard rushing games, and he'll get lots of looks inside the 5-yard line.
An inefficient offense for Dallas may hold Zeke back a little, but I expect him to be doing his signature "feed me" celebration plenty of times in 2018.
Wide Receiver Rankings
If you're not drafting a running back early, there is an argument to be made that you should be taking one of the top wide receivers ahead of any other position.
Injuries aside, wide receivers do tend to offer the most reliable statistics, and if you're looking for one guy to look to, Antonio Brown reigns supreme.
Noah Davis
Antonio Brown – Pittsburgh Steelers
DeAndre Hopkins – Houston Texans
Odell Beckham Jr. – New York Giants
Julio Jones – Atlanta Falcons
A.J. Green – Cincinnati Bengals
Tops in fantasy football at the position in each of the last four years, Brown is a serious threat to again be the very best wide receiver in the game in 2018.
He's hit 30 years of age, but Brown has the talent, role, and supporting cast to continue to dominate. There may not be a safer pick you can draft.
Nuk is a solid second, and that's precisely where he finished in last year's wide receiver rankings. Hopkins obviously is an elite talent, but the numbers he's put up and how he's done so is way more impressive when you consider the quarterbacks he's had to play with.
Brock Osweiler, Brian Hoyer, Tom Savage, and Brandon Weeden are just a few of the quarterbacks he's had the displeasure of working with.
Yuck, I know.
Despite all of that, Nuk gets open, hauls in balls, and finds a way to rack up big numbers. That might make him one of the safest options in fantasy football, and with Deshaun Watson aiming high in year two, he could even become the best.
That isn't crazy, nor should you balk at the likes of Beckham or Jones. They could easily vie for the top WR spot in fantasy football as well.
I prefer Beckham's knack for touchdowns over Jones, but you can't go wrong with either of these guys.
I'll cap my top five wide receivers with A.J. Green, who has been a staple near the top of the position for years. Truly, the only thing that's ever held Green back has been injuries to himself or his quarterback, Andy Dalton.
Green finished as fantasy's 10th-best receiver in 2017, and with the Bengals healthy, he could have a real chance to regain his spot inside the top 5.
Michael Wynn
Antonio Brown – Pittsburgh Steelers
DeAndre Hopkins – Houston Texans
Julio Jones – Atlanta Falcons
Keenan Allen – Los Angeles Chargers
Michael Thomas – New Orleans Saints
It's hard to go anywhere else other than with Antonio Brown as the top WR. He's gone over 100 receptions in five straight seasons, averaging a whopping 121 receptions and 1,570 yards over that stretch.
As Noah mentioned, there probably isn't a safer pick in your entire fantasy draft, and you can go ahead and nab him with a top-6 pick and feel great about it.
DeAndre Hopkins is a guy who proved that it doesn't matter what type of coverage you put on him, because the Houston Texans star wideout is going to make plays regardless. He led the league with 13 receiving touchdowns and saw an NFL-high 176 targets a year ago.
With Deshaun Watson back in the fray, don't be afraid to take Hopkins as soon as AB goes off the board. He's that good, folks.
I like Julio Jones as my #3 wide receiver, and I'd be hard-pressed to find a more skilled receiver on the entire planet. The Falcons' inexplicable reasons for not involving Julio more in the red zone is the only thing holding him back from being in the "Antonio Brown atmosphere" of fantasy wideouts.
However, Julio's remarkable average of 1,579.2 yards through the air over his last four seasons is enough to make him worthwhile as a top-12 pick.
You won't find Keenan Allen as high as #4 in most fantasy rankings, and that's okay. Trust me when I tell you that in PPR leagues, the Chargers #1 wide receiver is an absolute beast. As long as Keenan stays healthy, go ahead and pencil him in for 100+ catches and 1,300+ yards.
At number five in my wide receiver rankings, I have Michael Thomas from the New Orleans Saints. Through his first two seasons in the NFL, Thomas has been nothing short of fantastic running routes for Drew Brees.
After a breakout rookie season catching 92 balls for 1,137 yards, Thomas' sophomore campaign was even better.
He hauled in 104 passes for 1,245 yards and played in all 16 games. He might not be as flashy as some of the other names on this list, but in terms of production, this is where Michael Thomas belongs.
Tight End Rankings
So far, if you're trying to value positions, quarterback is probably the deepest and technically the least valuable, while tight end files right behind it.
There is probably only one tight end worth drafting in the first few rounds, and even he is getting older and facing a laundry list of red flags.
The Gronk still runs the show at tight end, however, and it's not particularly close.
Noah Davis
Rob Gronkowski – New England Patriots
Travis Kelce – Kansas City Chiefs
Zach Ertz – Philadelphia Eagles
Jimmy Graham – Green Bay Packers
Evan Engram – New York Giants
As long as Gronkowski is playing, it's going to be awfully hard to rank him anywhere but the top spot at his position. He still has Tom Brady throwing him passes, and when healthy, he's routinely dominated the fantasy realm.
Think he's at risk of slowing down? Just look at his 2017 run, where he missed three games and still finished just six fantasy points behind Travis Kelce in standard leagues.
Kelce is a monster, but Gronk at full speed is still the cream of the crop when it comes to tight ends.
While I love Gronk, you can usually get Kelce 1-2 rounds later in fantasy drafts. He ranks second in my book, but that's pretty great value when you look at how close they can be.
I do think Kelce is at risk of dipping slightly, however, as not having a reliable quarterback like Alex Smith around could potentially hurt him.
Zach Ertz could also regress a bit, if only because he was so good a year ago. Carson Wentz should be back and healthy, but Ertz doesn't quite possess the monster upside of Gronk or Kelce. That being said, ranking third certainly isn't a bad thing.
I know Jimmy Graham isn't the beast he once was in terms of sheer athleticism and explosiveness. However, he proved last year (10 TDs, TE4) that he can still make a huge impact.
The fact that this guy could come back from a devastating knee injury and still rank inside the top 5 in each of the last two years is pretty remarkable. It's even crazier when you realize he put up these strong numbers in a Seahawks offense that held him back.
Now in Green Bay, Graham gets to go to work with Aaron Rodgers.
A-Rod has helped make pedestrian players look good for his entire career and without a doubt gets his most talented tight end ever. Graham is again a top-5 lock.
To round things out, let's not forget how well Evan Engram played as a raw rookie in 2017.
With dead bodies all around him on a sinking Giants ship, he still managed to finish as fantasy's TE5. I know Odell Beckham Jr. is back in the saddle, but his presence should only open things up for the athletic Engram even more.
Greg Olsen and others deserve a nod for that fifth spot, but I believe it's Engram's to lose.
Michael Wynn
Rob Gronkowski – New England Patriots
Travis Kelce – Kansas City Chiefs
Zach Ertz – Philadelphia Eagles
Evan Engram – New York Giants
Greg Olsen – Carolina Panthers
As long as Brady is leading the charge in New England and Rob Gronkowski is healthy, there is no debating who the best tight end in the NFL is.
Whether Tom is finding him streaking down the middle on seam routes or he's throwing the quick fade to Gronk from inside the 5, Brady will be looking #87's way early and often in 2018.
As Noah alluded, don't be shy about spending an early pick on Gronk. He'll likely be gone by the early portions of the third round, so you can't afford to wait on him too long.
Right behind Gronkowski on just about every tight end rankings you'll find is another player who wears the #87 jersey. Travis Kelce is in Kansas City and is coming off back-to-back years in which he was incredibly consistent.
He led all tight ends in fantasy points in 2017, and it wouldn't be a shocker if that materializes again. If Patrick Mahomes was paying attention last season, he'll be keyed into Kelce all year long.
Zach Ertz is one of those blue-collar guys I love having on my fantasy football team. His receptions and receiving yards have been almost identical in each of the past three seasons, but it was seeing his TDs balloon from 4 to 8 in 2017 that has me excited.
Impressive rookie Dallas Goedert may steal some of the red zone looks, but that won't stop Ertz from having his fourth straight season of 74+ catches and 800+ yards.
If you are looking for the young tight end who is oozing with upside, look no further than the Giants tight end Evan Engram. The 23rd pick in the 2017 NFL Draft turned heads in the Big Apple, including that of the Giants quarterback.
I expect his 64 receptions and 722 yards to both be on the uptick as the former Ole Miss Rebel embarks on his second season. His 6 touchdowns as a rookie make me think he'll be Eli Manning's favorite red-zone target, making me want to target Evan Engram in just about all my drafts.
I slotted Greg Olsen as my #5 tight end, just as I did in my 2018 fantasy football tight ends rankings that were recently released. You could go with Jimmy Graham in your top five as Noah did, and I can't really argue too much.
But I like the fact that when push comes to shove in Carolina, Cam Newton relies on Greg Olsen severely. Need I remind you that before Olsen's foot injury cost him 9 games in 2017, the 33-year-old stalwart had strung together five consecutive years in which he suited up for all 16 regular-season games?
Averages of 77 catches for 969 yards and 5 touchdowns over that five-year stretch screams out as someone who is completely trustworthy as a fantasy tight end.
If he stays healthy and the Panthers offensive line protects Cam, getting Olsen in round 6 could end up being an insanely valuable pick.
Kicker Rankings
As you can imagine, the least valued position in all of fantasy football is the kicker.
I am not necessarily saying it's a useless position or that it doesn't help you at times, but I rarely see it as the difference between a win or a loss.
Kicker remains the most volatile position in fantasy football, whether you look at it from week to week or year to year.
There are a handful of guys you want to rely on the most, but considering I wait until the final round to take them, I usually don't have a chance to nab them.
Regardless, here are Michael and my favorite kicking options for 2018.
Noah Davis
Stephen Gostkowski – New England Patriots
Jake Elliott – Philadelphia Eagles
Greg Zuerlein – Los Angeles Rams
Justin Tucker – Baltimore Ravens
Wil Lutz – New Orleans Saints
Gostkowski operates in one of the best systems in the NFL, and I don't see anything to dramatically change it going into 2018. He did take a mild step back in 2017 (K2), but he's been number one or number two in five of the last six years.
I won't be shocked at all to see him rise back and claim the spot that is rightfully his.
I'm not totally sure Jake Elliott will be the second-best fantasy kicker this year, but I know I want him, and I've actually been able to land him in the final round of most fantasy drafts I've done.
Elliott burst onto the scene thanks to an injury to Philly's starting kicker last year, yet despite playing in just 14 games, he still finished as K11.
I love the fluctuation of the kicker position, and if Elliott can keep producing in this system, he could be in for a big spike.
That doesn't mean I'll banish Legatron to the sun. Fantasy football's top kicker in 2017 still has a place on my team if he can slide far enough. I doubt that happens due to most labeling him as the top option, of course.
Justin Tucker is about as reliable as they come, too. His offense isn't any good, but that actually boosts his value, as he typically kicks a lot of field goals.
I'll round things out with Lutz, who kicks in a dome most of the year for one of the more balanced offenses in the NFL. He finished 5th last year, and I think he has a shot to do so again in 2018.
Michael Wynn
Greg Zuerlein – Los Angeles Rams
Stephen Gostkowski – New England Patriots
Justin Tucker – Baltimore Ravens
Jake Elliott – Philadelphia Eagles
Wil Lutz – New Orleans Saints
You'll see that my colleague and I have the same five kickers in our top 5; I've just played a bit of musical chairs as far as the order goes.
I started with Greg Zuerlein at the top because that's exactly where he ended the 2017 season in terms of fantasy kickers. "Greg the Leg" gets the benefit of kicking in a sunny and warm climate and also benefits from being on one of the top offenses in the league.
It was pretty much a toss-up between Zuerlein and Stephen Gostkowski for me, and you may even want to lean towards the Patriots kicker due to the consistency he has shown year after year.
He knocked in 37/40 tries last year and was a perfect 4/4 from beyond 50 yards. Count him in for 45+ extra points, and you are looking at arguably the top fantasy kicker in the league.
In terms of kicking power and kicking accuracy, the Ravens kicker, Justin Tucker, probably takes the cake. The ineptitude of Joe Flacco and the Baltimore offense is the only thing refraining me from ranking Tucker at the top.
The all-time leader in field goal percentage has banged home 72/76 attempts over the last two years combined, and he's never missed a PAT try in six full seasons. Fantasy-wise, I have him at #3, but in real life, I'll call him #1.
I'm not shocked at all to see an expert mind like Noah rank Jake Elliott as high as number 2. I have Elliott as a top-4 kicker in fantasy football for the upcoming season, and he could even exceed those expectations.
He should be among the league leaders in scoring opportunities, and I know he won the Week 3 game versus the Giants last season with an incredible 61-yarder as time expired. Once the top 3 kickers' names are off the board, I'll be staring intently at the Eagles' second-year kicker.
Wil Lutz gets my vote as the #5-ranked fantasy kicker, but that's not because I think his talent warrants being rated that highly. It's the fact that he's attempted 50 extra points in back-to-back seasons and will undoubtedly reach the half-century mark in attempts again.
That's why I like Lutz so much in fantasy.
The Saints offense will be marching up and down the field, and Drew Brees is a magician in the two-minute drill. That spells for extra scoring chances for Wil Lutz, which leads to lots of fantasy points for whoever's roster he lands on.
Team Defense Rankings
Lastly, we come to the very best team defenses. Not all of these top-five fantasy defenses are worth drafting early, but a few certainly are.
It's up to you when you actually spend a pick on a position as replaceable as defense, but if you do so early, look to these options that Michael and I prefer.
Noah Davis
Jacksonville Jaguars
Los Angeles Rams
Minnesota Vikings
Philadelphia Eagles
Baltimore Ravens
Sacksonville remains as deadly as ever.
Their erratic offense can hurt them at times, and I do think the Steelers exposed some flaws in their scheme in last year's playoffs. However, they finished #1 last year, and they are a threat to be just as good in 2018 – if not better.
I don't personally think there is a legit challenger for Jacksonville's top spot, and even if there is, I'm not drafting it before the second-to-last round.
The Rams will be long gone by then, as they are without a doubt the most stacked defense in the league if you look simply at star power.
Ndamukong Suh, Aqib Talib, and Marcus Peters join a defense that already ranked 3rd in fantasy football in 2017. Yeah.
Nobody can scoff at Minnesota. They fell apart in the NFC title game, but they remain one of the stingiest defenses in the league and ranked #12 in fantasy circles in 2017.
They actually could fly somewhat under the radar after their pedestrian finish last year, but in a Super Bowl or bust season, I like them to climb the ladder.
I don't know if the Eagles will repeat as Super Bowl champs in 2018, but I do respect their defense. It was a very opportunistic unit a year ago, and after finishing 3rd in 2017, I can't drop them too far.
I'll wrap this up with the Ravens, who ranked 2nd in fantasy football a year ago, and despite getting older across the board, they remain a very stiff unit. Baltimore's defense is still their calling card, and until that changes, they can be drafted as a viable weekly asset.
Michael Wynn
Jacksonville Jaguars
Philadelphia Eagles
Los Angeles Rams
Los Angeles Chargers
Minnesota Vikings
You want to know why Noah and share the same sentiments about the Jaguars defense being the #1 defense in fantasy?
It's because the team that led all defenses in fantasy scoring in 2017 looks to be even stronger in 2018. Forget about Jalen Ramsey yapping his mouth about NFL quarterbacks and focus on what this unit does on the football field.
They were top-2 in sacks and interceptions and led the league with 8 defensive/special teams scores. Don't reach for a defense in the middle of your draft unless it's Todd Walsh's group in Jacksonville.
I have the Eagles defense ranked second, and it's partly because of how much respect I have for what defensive coordinator Jim Schwartz has accomplished in his first two seasons in the City of Brotherly Love.
When Michael Bennett and Haloti Ngata were brought in for nothing more than to add depth to the defense, you know the Eagles are in good hands.
Speaking about making moves and bringing in depth, the Los Angeles Rams defense could go from good to OUTSTANDING in 2018 if things materialize like they are looking on paper.
A defensive line that was built around Aaron Donald now adds Ndamukong Suh to the mix. The secondary got bolstered by acquiring Marcus Peters and Aqib Talib, so I'm not really sure how opposing offenses plan to attack the Rams in the foreseeable future.
The Los Angeles Chargers lost Jason Verrett for the year, but they still have enough firepower on that side of the ball to be a top-5 unit in 2018. Joey Bosa and Melvin Ingram form a dynamic duo of outside pass rushers, and they still have corners who can slow down receivers.
Perhaps they aren't as stout as the top 3 teams I listed. But I wouldn't sleep on the Chargers defense too long once teams start plucking defenses off the board, or you'll miss out on some serious value.
I ranked the Minnesota Vikings defense at number 5, and if anything, I'm probably being a bit discourteous to Mike Zimmer and his ball club.
A loaded group with names like Xavier Rhodes and Harrison Smith, the Vikings added defensive tackle Sheldon Richardson during the offseason to make running the ball against this team even harder than it was in 2017.
Summary
That does it for our dual perspective on the top players going into the 2018 fantasy football season. Michael and I don't agree everywhere, but we do seem to see eye to eye on some of the more important aspects this year.
Total agreement was never the goal here, of course.
Fantasy football is very opinion-based, and for every stud and sleeper, there is a bust or a long string of guys you should have never even considered drafting.
The data can be awfully telling, but your personal biases, history, schedules, and so much more factor into how you draft and arguably how you should draft.
Michael and I really only touched on the early portions of your draft here, but hopefully our insight helps you nab some of the studs we went over in this post.
Either way, thanks for reading, and good luck in your fantasy football league this year!