AAF Week 2 Betting – Odds, Prediction, and Picks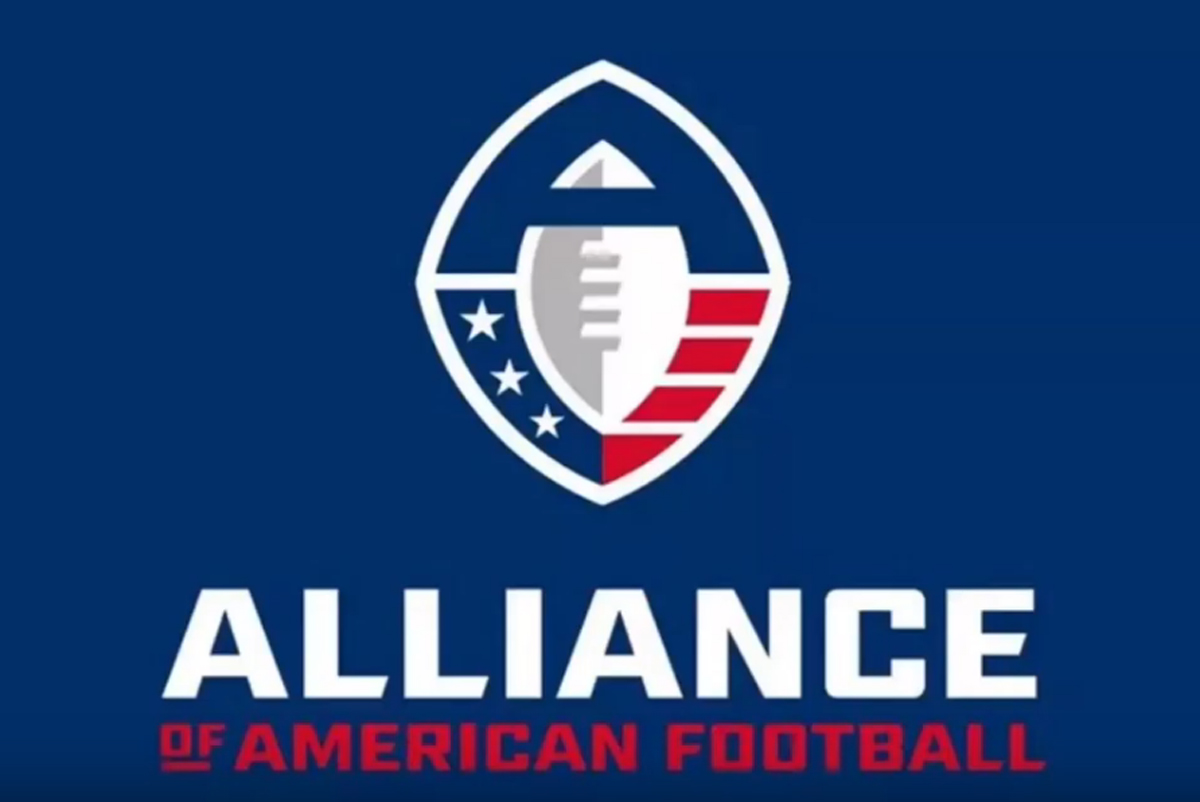 Nobody knew what to expect from the Alliance of American Football in the first week of its debut season.
All anyone knew for sure was that there could be some money in betting on the AAF and that we'd much rather refer to it as AAF than that dumb name.
AAF sounds like something. Like, you know, a league of sorts. Alliance…nope, you've lost me at Alliance.
The good thing is the AAF did a fine job making this NFL alternative credible. The field and uniforms looked great, the broadcast teams were mostly competent or better, and the coaching was largely made up of ex-NFL minds.
The league isn't jockeying for pro football positioning, either. This is more of a semi-pro league that can act as a catalyst for spurned NFL hopefuls on their last leg.
I mean, Trent Richardson is out here trying to state his case for one last crack at the pros. And with two scores and 56 rushing yards in his first AAF game, he might just have a chance at convincing someone to grant him a training camp invite.
But we're getting ahead of ourselves.
For the most part, week 1 of the AAF was a success. The games weren't all that competitive, and the actual talent on the field wasn't close to elite, but there were individual moments where this brand of football worked, some of the players forced an eyebrow to raise, and you forgot the NBA was also on television.
Nothing can match or exceed the NFL, but now that it's gone until August, it appears fans (and bettors) do have something to take up our time. And it's football with a lot of recognizable names, big hits, and explosive plays.
The AAF has everyone's attention, and with that, it's slowly going to ramp up reliability from a sports betting perspective. Vegas still doesn't know what they have here, though, so that could give you a chance to gain an edge for a few weeks yet — if not the entire 2019 AAF season.
2019 AAF Title Odds
The first thing to do here is think long-term. I did that when I looked at some of the top AAF players to watch for, and that led me to trying to locate some elite betting value with a potential champion.
I'll admit I didn't know much about any of these teams. Nobody did. Unless you were at the training camps before the season started or got to sit inside the front office, it was difficult to really assess who had the talent and direction to make a run for the first AAF championship.
It seems the top football betting sites were onto something, though. They pegged the Arizona Hotshots as the team most likely to win the AAF championship, and sure enough, they looked like the best team after week 1.
The AAF championship odds have shifted a bit, with Arizona now looking very much like the top threat after a nice 38-22 win. Let's see how the rest of the league stacks up against them with updated AAF championship odds over at MyBookie.
San Antonio Commanders
+500
Arizona really does look like the best team in the AAF right now. It's just one week of football in the books, but the Hotshots may have the offense to wage war with anyone.
Former Wake Forest passer John Wolford was en fuego in his first game, as he put up 275 passing yards and four touchdowns. If Wolford is going to play this well, Arizona may just live up to their favorite billing.
Wolford isn't alone, either. Arizona State product Rashad Ross had a huge week 1, hauling in five catches for 103 yards and two scores.
Your next best bets right now are Birmingham and Salt Lake. Of the two, the Iron is the only one that got a win in week 1, as star rusher Trent Richardson offered some hope for the future with a two-score day. T-Rich still plodded away to a subpar yards per carry average, but his ability to shoulder a full workload (23 carries) was encouraging.
Richardson hopefully won't have to do all the scoring on his own, though. Quarterback Luis Perez (252 yards) helped move the ball, and former 49ers wide receiver Quinton Patton (4 catches for 107 yards) helped spring some big plays in the passing game.
Two of the more balanced teams, Birmingham and Arizona, have quickly demanded most of the AAF betting action through one week of play.
I wouldn't completely ignore Salt Lake City or San Antonio, either. The Stallions put up a solid effort against Arizona, and if the Hotshots truly are the cream of the AAF's crop, then that's not a terrible loss to get things going.
The Stallions weren't great, but they did have a fairly balanced attack, and I'm interested to see what they do from here. I think they'll be fine offensively, but their defense obviously needs to be more cohesive going forward.
There's also the Commanders, who did this to San Diego quarterback Mike Bercovici:
That was all of the painful.
One hit doesn't make a defense, but San Antonio also picked off three passes and held San Diego to just six points. It was a strong all-around defensive effort, and their performance to start the season should make bettors wonder if the old "defense wins championships" mantra starts here.
Let's not ignore San Antonio's offensive upside, either. Logan Woodside put up 255 passing yards and honestly looked quite good doing it. That yardage was good for second in the AAF after one week.
Passing Rankings for @TheAAF after week one

– John Woldford: 275 yards
– Logan Woodside: 255 yards
– Luis Perez: 252 yards
– Garrett Gilbert: 227 yards
– Mike Bercovici: 176 yards
– Matt Simms: 126 yards
– Josh Woodrum: 103 yards
– Christian Hackenberg: 87 yards

— △⃒⃘ (@ItsPaoloni) February 11, 2019
Woodside has consistency issues to iron out just like anyone in this league, but boy, can he sling it. He's arguably the most exciting thrower of the football to watch in the AAF thus far and could be a huge reason to bet on the Commanders to win it all.
I regret my decision to aim high with the Atlanta Legends going into the first week of the year. They looked awful, and while Memphis is worse, neither of these teams figure to be all that competitive. That may be a knee-jerk reaction, but I also feel like it's going to be accurate.
Arizona is the chalk play that just about everyone will gravitate toward, but much like last week, I prefer to soak up some betting value before saddling up with the clear favorite. I'll admit a lot of your AAF betting funds should be dedicated toward the Hotshots, but I refuse to sleep on San Antonio at this point.
Woodside may have something here, and that defense has a chance to be special. The combination of high upside offense and (perhaps) elite defense is alluring. The Commanders at +500 feel like a steal at the moment.
Where to Bet on the AAF
All of these odds hail from MyBookie currently, and I really haven't seen any other football betting sites host AAF odds with regularity.
I'm certain they'll pop up eventually, as people are quickly starting to take this league seriously, and if bettors are going to throw cash at it, the sportsbooks will want in on the action.
For now, MyBookie is the top option to work with, and they're honestly pricing the AAF title odds pretty generously. Their lines are often very competitive — if not the best you'll find — so even if you find AAF wagers elsewhere, I don't know if I'd suggest a different site.
I'm looking at the Commanders at +500, and MyBookie figures to be the best site to bet on them, as well as the Alliance of American Football in general.
PICK
San Antonio Commanders
+500
AAF Week 2 Betting Lines
Betting on the Alliance of American Football is a two-pronged activity.
You're going to want to hit the refresh button on the championship odds every single week, and since everyone is learning about these teams at the same pace, you may want to throw down a new bet every now and then, too.
I don't know if I'd go nuts with my bankroll given the volatility of this type of sport, but it's a ton of fun, and I think there was a lot to go off of in week 1. I'm mostly on Arizona and San Antonio (and strictly off of Memphis and Atlanta), but otherwise, you can talk yourself into a number of directions.
Injuries and future matchups can dictate pricing and how you perceive things, so keep yourself updated so that you can make informed wagers.
While betting on the AAF title-winner is an easy way to win big money (depending on the size of the bet), you can grind your way to mild profit (and perhaps even some huge upset wins) by slow-playing this league on a weekly basis.
The problem right now is finding sports betting websites that are offering AAF betting lines. The only AAF betting website I see right now offering weekly lines is SportsBetting.ag. That's perfect, since it's one of the safest football betting websites you'll stumble upon.
Let's work with those Alliance of American Football betting lines for now. With that, here are the week 2 AAF matchups and how I'd bet on them.
Salt Lake City Stallions (+6.5) @ Birmingham Iron (-6.5)
There are some interesting matchups in week 2, as the Stallions look to get to 1-1 after getting burned by a very good Hotshots squad. They weren't good enough to snag a win in that tough matchup, but I think they'll have a much better shot against the Iron.
Birmingham lacks explosiveness on offense, and the fact that they're relying on the slow Trent Richardson has to scare them a bit. They're also understandably a little overrated after dismantling a really bad Memphis team.
Expect a close game, but I'll take the Stallions. Their run defense was largely solid last week, which bodes poorly for T-Rich in this matchup. They look like they'll be a tempting upset pick when the moneylines pop up, but +6.5 is a nice spread, and I think bettors can exploit it.
PICK
Salt Lake City Stallions (+6.5)
+100
Arizona Hotshots (-10.5) @ Memphis Express (+10.5)
The Hotshots were supposed to be the best team in the AAF, and after one week, that's what they are. They're a fine bet to win it all at this point, but it's also fair for bettors to pump the brakes a bit.
I'm not doing that in week two, however. Arizona's potent offense faces a Memphis team that just got completely housed (26-0) last week. I feel bad for head coach Mike Singletary, who is somehow supposed to prove he's still got it with a horrifyingly bad passer in Christian Hackenberg under center.
Hackenberg is simply not a good quarterback and shouldn't play another down. For anyone. Ever.
I'm not even trying to be mean. After going 10 for 23 with an interception and just 87 passing yards, Hackenberg proved — hopefully for the last time — that he just isn't cut out for this. If the Express aren't yet convinced he's not the answer, they will be after this game.
I don't see much of a way this one stays close. This spread is thick for an unproven league, but the gap looks rather large between these two teams. I'm rolling with Arizona all the way here.
PICK
Arizona Hotshots (-10.5)
-125
Orlando Apollos (-6.5) @ San Antonio Commanders (+6.5)
Steve Spurrier poured it on thick in his AAF debut, piling on points in a 40-6 drubbing over the Atlanta Legends. Everyone knew Spurrier would have a good offense, and history suggests he wouldn't resist scoring as many points as possible, but that was still a little shocking.
That might show the upside for Orlando, while they had several nice pieces to track. Quarterback Garrett Gilbert was better than I expected, while former Chiefs running back Akeem Hunt displayed nice athleticism (7.3 yards per carry).
If Gilbert can keep playing well and Hunt stays involved, the Apollos will put up points. I'm a bit worried about them doing so on the road against what appears to be a strong San Antonio defense, though.
I'm slowly starting to feel like the Commanders might end up being the best overall team in the AAF, and that's precisely why I'm digging their +500 price to win this whole thing. If Logan Woodside's big arm and that defense he's got behind him can keep it rolling, San Antonio may be on their way to joining Arizona with a nice 2-0 start.
Even if the Commanders aren't about to win this game, their +6.5 point spread feels insulting. I'll take that value and run with it.
PICK
San Antonio Commanders (+6.5)
+100
Atlanta Legends (+9.5) @ San Diego Fleet (-9.5)
Lastly, we have two winless teams, and obviously, someone has to come away a winner. No matter how you slice it, week 2 in the AAF will leave behind at most three winless teams, and there's no logic that can work against that.
In theory, that could make this a tough game to peg. However, the Legends did not look good, and while I felt they offered value before the season started, I've quickly hopped off of them.
The Fleet at least competed in week 1, as their defense wasn't awful, and they were able to move the ball a bit. Mike Bercovici needs to be better, but he flashed potential, and this time around, he'll be facing a far less imposing defense.
San Diego has a better matchup in front of them too, and by all accounts, the Fleet just feel like the better, more complete unit. This one could still be close, but I don't have much confidence in the Legends after last week. There isn't any value in San Diego's moneyline, and a nearly 10-point spread feels a bit rich for a team that didn't look capable of being dominant in week 1.
Atlanta might look a little better in this spot. I like San Diego to win, but the Legends and their +100 price offer all of the value here.
PICK
Atlanta Legends +9.5
+100
Summary
Whether you're betting on who wins the first AAF championship or just want to nab wins each week, there is a lot to take in for this new football league.
It's still true that we only know what's being laid out in front of us. Sure, we can go back and look at college tape or how some of these players fared in NFL preseason games, but I think the best thing we can do is watch what happened in week 1 and project things from there.
You really only know what to expect based on what happens in real games, and judging guys by what they do in this league is the best way to assess how they (and their teams) will perform moving forward.
The odds have dictated most of the top teams so far, and I expect that to play out similarly for at least one more week. But there are nine more weeks of AAF regular-season football, which allows for all of these teams to sway you in a completely different direction or simply prove you right.
Arizona and San Antonio remain my two favorite bets for now if you're looking for a champion, while you can refer to my week 2 AAF picks above for the here and now.
Good luck with your Alliance of American Football betting, and thanks for stopping by!