A Guide to Betting on the 2017 French Open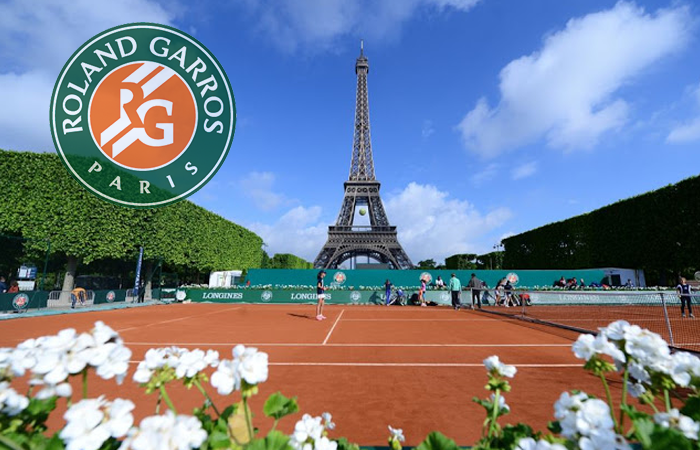 The second Grand Slam of 2017 is here, with tennis' best descending on Roland Garros for a shot at the title.
It's been a topsy-turvy year in the world of tennis, with Roger Federer showing there is life in the old dog yet by winning the Australian Open – his first Grand Slam title since 2012 – only to skip the clay-court season ahead of a tilt at an eighth Wimbledon triumph. Things have been equally tumultuous in the women's game, with Serena Williams eclipsing Steffi Graff's all-time Grand Slam haul in Melbourne before announcing she would miss the remainder of the year due to her pregnancy.
The loss of two big names is not the end of the intrigue either as we head to Paris. World number one Andy Murray has struggled to replicate anything near the form that saw him ascend to the top of the rankings at the end of last year. Murray's struggles are mirrored by women's number one Angelique Kerber who is without a trophy in 2017. Meanwhile, Novak Djokovic, who less than a year ago looked set to dominate proceedings for the foreseeable future, has resorted to 'shock therapy' to get back on track – the Serb parted company with his entire coaching staff and has now teamed up with Andre Agassi.
How to Bet on Tennis
Looking at some tennis betting basics, there are three main types of betting: outright betting, match betting, and in-play betting.
Outright Betting
In an outright bet, you'll be picking the winner of a tournament, not just a single a match. Depending on the tournament, this could require as many as seven individual match victories.
If you don't want to wait it out to the end of a tournament, there are many options to explore. For instance, you can bet on a player to reach a certain point of the tournament or pick the winner of one half of the draw.
Match Betting
As the name suggests, match betting relates to a single match – you pick the winner or the loser. This is the most straightforward method of betting on tennis.
A match bet can be made more intricate by picking the number of sets you expect the match to last and how many sets each player will win. This is known as set betting.
In-Play Betting
In-play betting is emerging as a popular go-to spot for tennis punters. Tennis moves relatively quickly – a game can be over in a matter of minutes, and matches have finished in less than half an hour – so you need to be on your toes, but there are plenty of opportunities to bet on individual games and sets.
Factors to Consider in Tennis Betting
As with any sport, there are a number of factors that influence the outcome of each bet, and a bit of pre-bet research will go a long way.
The Court Surface
There are three surfaces on which tennis is played: hard-court, clay-court, and grass, and each is a very different prospect. Every player has their preferred surface, and it tends to go beyond player preference: a champion on grass might be cannon fodder on clay.
With that in mind, the first thing to look at when considering a bet is how a player fares on that surface. If history suggests a player is weak on clay then don't count on them to buck the trend any time soon, it's likely that the surface simply does not suit their style of play.
Head-to-Head
Much like favored surfaces, players have opponents who they consistently struggle against. Roger Federer holds the lion's share of win-related records in men's tennis, but the Swiss has a 13-24 head-to-head record against arch-rival Rafael Nadal, and has only beaten the Spaniard twice on clay in 15 attempts.
Take Note of the Form Guide
There is nothing special about tennis on this one; if a player is struggling today they're likely to be struggling tomorrow, upturns in fortune are generally seen over the course of a few tournaments.
Look at the Stats
There is a mass of free, readily available data on tennis players, make sure you tap into it. From the average speed of a player's serve to the break points they've saved to the number of trophies in their cabinet, it's all available and it should make a difference on who you bet on and why
Who to Back at the French Open
Turning our attention back to the French Open, let's take a closer look at where the value lies.
The Men's Draw
The Favorites
With Federer skipping Paris, and Murray and Djokovic struggling for form, Rafael Nadal, the 'King of Clay', is the overwhelming favorite to lift the Coupe des Mousquetaires for a tenth time.
The Spaniard has been handed a favorable draw with Milos Raonic or home-hope-destined-to-fail Gilles Simon the only men who may pose a real threat on the way to the last four. However, given that Nadal looks fitter than he has in many years and has begun 2017 in strong form, any challenger looks a weak one. The odds on a Nadal victory are short at 5/6, and for good reason.
Depending on which bookmaker you're getting your odds from, Andy Murray is the fourth or fifth favorite; for a world number one that's a horrible stat, and Murray is not going to prove the bookies wrong. The Scot might put in an improved performance, but steer clear of Murray if you're making an outright bet.
Defending champion Novak Djokovic's victory at Roland Garros last year was a watershed moment as he completed the career Grand Slam, but it's been something of a downward spiral since then. With a new coach in his box, Djokovic may get the injection of impetus he needs to get back on track. At 4/1 Djokovic is tempting, but don't rush into this one.
Dominic Thiem would normally fall under the 'dark horse' category, but the Austrian has come to the fore in recent months, delivering on the talent he's long been known to have, and with the third shortest odds with most bookies, it's hard to call the youngster an outsider. Thiem will win a Grand Slam at some point, and 11/1 odds might mean this is the time to back him…or at least until he runs into Rafa.
Dark Horses
It seems that Stan Wawrinka, champion in France two years ago, is perennially on the fringes of the big names despite being the current world number three. The Swiss hasn't had the best of years, but that sumptuous one-handed backhand will be a weapon once more on the courts of Roland Garros. Wawrinka has made just one final this year, and odds of 12/1 reflect that. Wawrinka has been known to step up at the Grand Slams even when out of form, but with a tough draw he'll struggle to go all the way.
If you're looking for a real dark horse though then Juan Martin del Potro is your man. The injury-plagued Argentine hasn't played at Roland Garros since 2012 when he made the quarter-finals, and he has been under an injury cloud this week. However, the 29th seed has said he is fit to play and will take his place in the draw. Pre-tournament injuries are a big red flag, but Del Potro has risen from seemingly insurmountable positions before, and at 50/1 a small punt could bring great reward.
The top half of the draw has many holes in it, and one man who could take advantage is Marin Cilic. The former US Open winner is 125/1 to win the silverware (which he won't), but at 40/1 to make the final where he would likely meet Nadal, the Croat may be worth a bet to claim the runner's up spot.
Women's Draw
The Favorites
Historically, women's tennis has always been somewhat unpredictable, but trying to pick a winner at Roland Garros this year is tougher than ever. With perennial favorite Serena Williams not in action, and another big draw card in Maria Sharapova missing, one could legitimately make a case that more than 10 players are in with a good shot of lifting the Coupe Suzanne Lenglen.
Rafael Nadal has won nine French Open titles on his own, but in the entire women's draw there are only three French Open crowns to be found, with defending champion Garbine Muguruza, Svetlana Kuznetsova, and Francesca Schiavone with a title apiece to their name.
Serena Williams hasn't played since winning the Australian Open, and nobody has jumped out to the front of the field in her absence, making this one a real head scratcher. Kerber has struggled in 2017 which isn't good news for a player who has only once made it past the fourth round of the French and who fell at the first hurdle last year. To make matters worse, Kerber will open her campaign against last year's runner-up, Ekaterina Makarova. If Murray's odds were bad for a world number one, 18/1 for Kerber says it all.
Defending champion Muguruza made a horror start to the clay-court season, and while a semi-final berth in Rome will give the Spaniard some confidence, she doesn't jump out as one to watch having failed to kick on since beating Serena Williams in last year's final. An opening round clash with former champ Schiavone signals further trouble and betting on an early exit for Muguruza will be smarter than looking for her to make it back-to-back titles at 10/1.
In such a situation, former finalist Simona Halep has emerged as the bookies bet to win. The Romanian remains a 9/2 favorite despite having been on the verge of withdrawing from the event earlier this week after injuring ankle ligaments. Halep may be the favorite, but the stats are worrying; she hasn't made it past the last 16 since 2015, and has lost in either the first or second round in four of the last eight Grand Slams.
Dark Horses
If the favorites don't look like they can get the job done then there is value to be found further down the field and that's where Svetlana Kuznetsova comes in. The Russian knows what it takes to win at Roland Garros, and in addition to her 2009 title she has reached the last eight or beyond in Paris on six occasions. At 12/1, the eighth seed is a good bet.
Fancy a fairytale victory? Petra Kvitova returns to action at the French Open for the first time since suffering career-threatening injuries to her playing hand when she was attacked by an intruder in her home in December. The two-time Wimbledon winner is seeded 15th thanks to a protected ranking, and is 40/1 to win the tournament. It's highly unlikely that the Czech will be able to win in her first appearance back, but a small bet in her favor would certainly have a feel-good factor.