A Couple of Chase Young Prop Bets Ahead of the Draft

Almost any Redskins mock draft is going to have Chase Young landing in Washington with the 2nd pick. However, there are now rumblings that Ron Rivera may not be ready to go to bat with Dwayne Haskins and Kyle Allen as the only healthy quarterbacks on his depth chart.
Perhaps Washington will take Tua Tagovailoa and allow Young to fall right into the Lions' lap?
If Bob Quinn and his staff in Detroit are already zeroed in on Jeff Okudah, is it possible Chase Young could still be on the board at pick #4?
One of the best NFL betting sites posted a couple of Chase Young prop bets linked to these very questions.
Let's take a look.
Which Pick Will Chase Young Be Drafted?
It's hard to imagine Washington would pass on a talent as rare and unique as Young after drafting Dwayne Haskins in 2019, but let's look at the facts.
It didn't take long for Ron Rivera and company to trade a draft pick to bring in the guy who filled in at quarterback for Ron last season in Carolina. That tells me right away that Rivera's confidence level in Dwayne Haskins isn't very high, and it tells me the QB situation in the nation's capital is totally up in the air.
There's no doubt that the Redskins could desperately use a merciless edge rusher, but we all know that the quarterback is the most important position in all of professional sports. If Dan Snyder falls in love with Tua and thinks he can take Washington to the Promised Land, that'll drop Chase to at least the #3 slot.
Another somewhat likely scenario that could play out that would leave Young's name on the board beyond the second pick is if a team like Miami trades with Washington to snag the aforementioned QB from Alabama.
On top of picking 5th in the 2020 NFL Draft, the Dolphins are stocked with trade bait thanks to owning the 18th, 26th, and 39th selections. The Fins could very easily create a package centered around the 5th pick and entice Washington into a swap.
Taking the +350 price tag into account, there's enough substance here to lure me into the over.
Who Will Be the Third Pick in the 2020 NFL Draft?
If Miami is sincere about moving forward with Tagovailoa, trading up to #2 is something they seriously have to entertain.
But let's operate under the assumption that Burrow goes to Cincy and the Redskins draft Young. The Lions will almost certainly take Jefferey Okudah or Isaiah Simmons, but let's have some more fun.
What if the Chargers are intrigued by Tua? They may want to move up from 6 to surge ahead of Miami to ensure they don't miss out.
As I stated in the first Chase Young draft prop above, multiple circumstances could play out that result in Young slipping past the first two picks. With that being said, none of them are as likely as the Redskins simply staying where they are at and drafting the guy Todd McShay is calling better than either of the Bosa brothers.
Going Away
After looking at the four most likely landing spots for Chase Young in the draft, I wanted to focus specifically on the Chase Young prop bets. When Chase Young will be drafted is a hot topic and something that will be debated all the way up until April 23rd.
If you think he's a lock to go #2 to Washington, head to SportsBetting.ag, where you only have to lay -550 on the "under 2.5" (as opposed to laying -600 at other NFL sportsbooks online). Those that think Tua will be the second player selected can latch onto the +350 upside at MyBookie.
Either way, if you didn't think you could bet on when Chase Young gets drafted, guess again.
August
Casino of the Month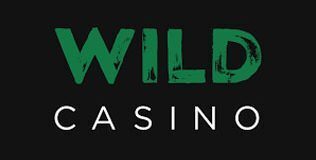 Welcome Bonus
250% up to $5,000