9 Video Game Themed Slot Machines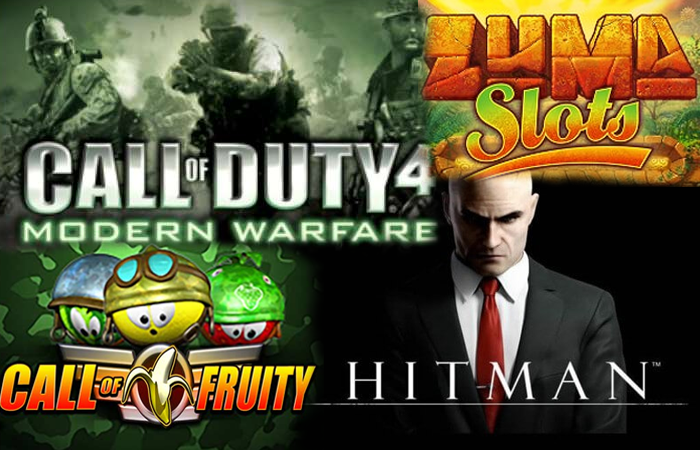 Ever since the invention of the first game system kids and adults of all ages have been enthralled with playing all different types of games on their television sets in the comfort of their own home. These games have been evolving as technology has evolved.
The games that are now on the market have become almost life like with the entrance of virtual reality software that can be used to play these games. This is a new addition to the games and isn't found in all of them. Soon I expect to see this new feature jump from the home based games to be included in slot games as well.
For now the games that I'm going to be reviewing are just games that have been popular over the evolution of video games. These games have been so successful in the home sector that they've gathered a big enough following that caught the attention of the main stream and have been adapted to the slot machine industry.
These games range from the new to the old and many of these titles are probably games you've played yourself or if you're not a gamer you've definitely heard of them before, so let's check out some video game themed slot machines.
1. Call of Duty: Modern Warfare Slot Machine
Game Information
The Call of Duty series has been a huge success for the game's designer and Production Company. These games allow the players to become a member of a team of military soldiers and go into a war zone and participate in missions that take you into a dangerous situation and your goal is to kill as many enemies as possible.
This game gives everyone who has ever wanted to be solider a chance to be one for a short time without all the danger that comes with being an actual solider. This game can be played in many different formats and the newest version is a slot machine from Amaya Gaming.
The reels are surrounded by a demolished building as though you're looking through the hole that has been blown in the building. Around the top of the screen you can see all the bullet holes that have been shot in the windows.
The game is a little darker than most games but the designers used the colors and darker theme that the video game used in a unique way.
The game has many different features that can be triggered during the base game. Tile scramble is one of these features. This feature is triggered at random when you don't get a winning combination on a spin. When this feature triggers the tiles on the reels scramble to give you another chance at getting a win out of a losing spin.
One of the coolest features of the game is that just because the reels have stopped spinning doesn't mean that that spin is over. Randomly throughout the game a grenade can fly at you or an enemy solider can plant a mine and when they explode wilds are added to the reels and you can get a bunch more wins.
The bonus game is triggered when you get three or more of the Call of Duty logos and you get transferred to a new screen where you shoot to win free spins and multipliers. The bonus game has levels that you go through as long as you can keep going. You're in a set position and you shoot the enemies to win great chances at free spins and multipliers. For each hit you're awarded four free spins and if you get a head shot you get an extra prize.
If you play the game a lot and are really good at aiming and shooting accurately you have a good chance of triggering an air strike. This is triggered after five hits in a row. The air strikes give you multipliers to add to your free spins you've won in three, four and five times amounts. If any enemies are killed by the air strike you get even more rewards.
The bonus game continues until you die, so try to stay covered and don't get hit. Once the bonus game is finished your free spins start. The free spins can be re-triggered and if this happens you get the same amount you started with including the multipliers.
Overall this is an awesome cross over game and players of the original version should fare pretty well if they put their skills to use in the bonus round.
2. Tomb Raider Slot Machine
Game Information
Lara Croft, Tomb Raider has become a super popular character that has starred in everything from video games to movies. Now she gets to star in her very own slot machine.
From the beginning of the game you get how action packed the game is going to be. The mini movie shows Lara doing what she does best; shooting and leaping over obstacles to get out of any dangerous situation she finds herself in.
This 5 reel 15 pay line game is full of symbols related to the video game including two symbols of Lara; one with guns, one she is crouching down getting ready to jump, an Idol, the Tomb Raider logo, and the regularly featured poker symbols.
The highest paying of the symbols is the tomb raider logo. You only have to get two of these on an active pay line to trigger a win. The payout amounts range from 200 coins all the way up to 7500 coins when you get five on a pay line.
Those amazing payouts aren't the only thing that the Tomb Raider logo can do; it's also the wild for the game. This gives it the ability to sub for any symbol to make you even more winning combinations.
The game also has scatter symbols and free spins symbols. The symbol with Lara and her guns is the scatter symbol which can trigger wins when you get two or more of them on an active pay line. When you get three or more of her on the reels you trigger free spins to go along with your other rewards.
The Tomb Raider game has a bonus game that's triggered when you get three or more Idol symbols on an active pay line. When you trigger the game you go to a new screen that displays 12 idols for you to choose from. Each of them has a monetary value behind it so whichever one you pick you get the amount shown. You have a chance a winning up to 2500 coins.
With 15 available pay lines you get 15 chances to win on each spin. You don't have to play all 15 lines since they aren't fixed pay lines but we recommend that you don't make your changes here. You have the ability to place your bet with the credit range from .05 to .50 per coin so if you want to change how much you're using per spin this is where to do it.
With these special features and the overall cool theme of the game you'll definitely find yourself immersed into Lara's world and want to keep playing the game. Just remember to make sure you play the game as it's meant to be played so you don't miss out on any wins.
3. Hitman Slot Machine
Game Information
Hitman is a popular video game that started as a computer game and has since been transferred to consoles and even into movies. The game is full of small videos that show you just how crazy this hit man really is and watching him in action during the game just increases the excitement.
The game is a 5 reel game with 15 unfixed pay lines. This allows you as the player 15 chances each time you spin to get a win. With unfixed pay lines you can decide how many lines you want to play on each spin. Just remember for every line you disable that's one more chance you have to lose on each spin.
The game is full of special features; some of these include expanding wilds, multiple bonus, scatters, and free spins. These features combined with the photo like symbols of Agent 47, rifles, drugs, and many more mean you'll be on the edge of your seat the whole time you're playing the game.
Each time that a wild symbol triggers a win a short video appears and plays for your enjoyment but that's not all this symbol does. When you get two or more on the reels at the same time you can watch them expand and take up whatever reel they land on. This increases the pay outs coming to you.
The bonus features include your chance to win up to 18 free wins that doubles any amount you win upon completion of the free spins. The Contract Bonus is the one you really want to trigger though. When you trigger this bonus game you choose your weapon and target and watch the action and the accumulation of winnings.
Hitman is full of action and for anyone who loves to play the original game you'll probably find this version a little more rewarding since you have a chance to win up to 20,000 in the base game and 40,000 during the free spins. You don't get those kinds of pay days playing at home.
4. Bejeweled Slot Machine
Game Information
Bejeweled is one of the most popular games of all time. It can be played in many different formats so why not throw a slot game into the mix?
The game comes as a 5 reel game with 10 pay lines. This game is set up a little different than most other slots because instead of coming with three rows and five columns it has five rows and five columns.
This game is filled with colorful gems and just like in other versions when you get three or more of the same gems on an active pay line you trigger a win. The jewels have different prize levels and the game even includes wilds, free spins, and bonus symbols to add to the excitement of the game.
Just like in other games the wild jewel can sub and increase your chance at getting winning combinations. When the wins are removed from the reels you get a second chance at getting more wins with the falling jewels feature.
Just like in the regular Bejeweled when you remove the matching combination the jewels above fall to replace the missing ones. In the slot game when these fall and make new winning combinations you can rack up the wins each time you spin.
This feature sets the game apart from every other game on the market. Having the chance to win multiple times on just one spin and to continue to win as long as you keep getting winning combinations as the jewels fall is a feature that I'm sure can draw big crowds into this game.
With all slot machines luck is the major factor of the game but with a max 98% pay out rate I'm sure you won't be disappointed in this game at all.
5. Zuma Slot Machine
Game Information
Zuma isn't a household name yet but as its popularity grows I'm sure you'll soon learn what it's all about. The game is similar to that of more famous games like Tetris. For those of you who are fans of puzzle games Zuma slots give you an ancient Aztec take on the game.
The game is a typical 5 reel 20 pay line game. You can choose the number of pay lines that are active each time you spin the reels, however this is highly discouraged. You can also choose from a coin denomination range of .01 to 1.00. This is where you should make your changes to your game if things don't seem to be going your way.
The game has symbols from the original game along with the customary poker symbols. You have a chance at getting extra wins with the wild symbol. The wild symbol acts the same as with most other games and subs for all other symbols increasing your chance at winning combinations.
Another feature this game comes with is the bonus game which gets triggered when you get three or more frogs on the reels at the same time. During this bonus game you shoot the boss and are awarded free spins and multipliers. As soon as you've completed the bonus game your free spins start and you increase your winnings even more.
Although this game isn't as popular as others like it, this version of the game is fun to play. It has great pay out opportunities and fun special features. I recommend you try out this game the next time you're looking for a new game.
6. Bloodrayne Slot Machine
Game Information
Bloodrayne is 5 reel 20 pay line slot game that features vampires, weapons, and poker symbols to use to make winning combinations and win great payouts. The game is based on the video games of the same name and brings all the horror action to a gambling format.
The game comes with jackpot possibilities and other great features that make it a wonderful slot game to play. When you get matching symbols on the reels you can trigger the bonus game or free spins to add to your winning potential.
You don't have to be an avid slot player to be able to navigate this game. The setup is relatively easy to understand and the game doesn't require any skill to win prizes. The game has a colorful yet dark atmosphere made up of reds and blacks to go with the vampire theme. You also get an awesome background that looks like a medieval city that's getting ready to be attacked by vampires.
This game has great features that can be triggered when you get three or more symbols on an active pay line. Get scatter symbols on an active pay line to trigger free spins and bonus symbols to take you to the scary bonus game.
Bloodrayne slots are set up to be available to everyone. The betting range on this game is wide so even the high rollers won't shy away from this game. You have a chance at getting great prize money the higher you make your wagers. If you're playing to win I recommend using the Bet Max button to place your wager and keep playing it until you get low on funds.
I always recommend that you only change your betting amounts to continue your game instead of changing the number of pay lines that are being played. Making changes this way insures that you're still getting every chance available for winning combinations.
For all those who love vampires or just the horror genre as a whole, this game is for you. It comes with all the vampires you could ask for along with just the right amount of scare to keep the game interesting.
7. Call of Fruity Slot Machine
Game Information
This game is a humorous take on the highly rated Call of Duty video game series. Even though there isn't much to the game and the symbols, you can clearly see that the game's designers thought it would be funny to have fruit dressed up as soldiers. The game is colorful and full of life. The background keeps with the theme of the game being camouflage and ready for battle.
The game is a 5 reel game with 10 fixed pay lines. This means the only way to adjust your game is through the wager amount. You can choose from .01 per line per spin for the minimum amount of 10 cents or the max amount of $50 per line and total wager per spin of $500.
The symbols are the funniest part of the whole game. Whoever thought to dress up the fruit in military uniforms was a genius. The lemons, melons, and apples are all decked out and ready for battle. The poker symbols that appear in the game are designed to look like letters that have been sprayed onto a military crate which continues the theme of the game all the way through the symbols.
The game comes with a wild symbol that's the Call of Fruity logo and the banana. When this symbol appears on the reels it helps make winning combinations but this game also gives the symbol its own pay out as well. When you get four or more of these on the reels you stand to win anywhere between 200 and 500 coins for the Call of Fruity logo and between 250 and 150 for the banana.
The banana also has an extra feature that allows it to become a stacked wild which not only increases your chances of trigger its payout but you also get a few extra chances at getting winning combination on the reels.
The Call of Fruity Bonus games are triggered when you get pineapples on reels 1, 3, and 5 which take you to the pick me game. In this game you either get a multiplier, a monetary reward, or you get sent on to another bonus game where you choose bunkers to be awarded great prizes.
The other bonus symbol for the game is a plane and when it appears on the middle three reels you trigger the flyby bonus game. This game doesn't take you to a new screen, instead it makes your middle reels wild and the outer two reels spin. This can be extremely lucrative because you might find yourself getting combinations of five with this bonus game.
This game is a cute and fun game that takes some of the edge off the military based games. I recommend this game as a light hearted game to play for fun.
8. Resident Evil Slot Machine
Game Information
Resident Evil is a slot machine based on the wildly successful video game that's gone on to be the center of movies, television shows, and now part of the slot machine world. This 5 reel 20 pay line games has many different features that make the game just as exciting as the video game it comes from.
The symbols are all familiar to the fans of the game. The Resident Evil logo is the wild symbol and subs for any of the other symbols on the reels to make winning combinations except the scatter symbol. The Umbrella Corp symbol is the scatter symbol and triggers free spins that can range from as little as four to as many as 20 free spins.
The game also has a bonus feature that has you shooting enemies to keep your progression through the game going. Each enemy you hit gives you random multipliers that increase your wins based on the wager when you triggered the game. The game ends when the boss is defeated.
You'll also see a money chest feature that gives you a chance to pick a single chest that has a number hidden behind it. The number you uncover multiplies by your line bet and increases your pay out.
The game is as action packed as its name sake and I recommend you give this game a try if you love the video game or even just the movies. You're sure to find this game entertaining.
9. Street Fighter Slot Machine
Game Information
Street Fighter is one of the most iconic video arcade games of all time. This game has played a role in the childhood of many children who grew up in the 80's and 90's. The slot game stays true to the arcade game by giving you the chance to choose your character that you want to play with. You can choose from Ken, Sagat, Ryu, Chun-Li, and Guile.
The game is a 5 reel 25 pay line game that has great betting options to choose from. You can place bets for as little as .01 per line to as much as $20 per line. These options make it possible for anyone who loves the game to play no matter what their budget may be.
The game has great symbols that include two fighters, boxing gloves, skull necklace, and the customary poker symbols. You also have the scatter symbol which is the Street Fighter logo that triggers pay outs if you get two or more on the reels.
The wild symbols are Bison and he only appears on the 4th reel and the other wild symbol is one you choose at the start of the game. So whichever character you choose becomes a wild during your game. When either of these symbols appear on the reels they sub for all other symbols except the scatter and help make winning combinations.
The bonus game is a fight between Bison and your chosen character. If you win the fight you win a large prize and if you lose you still get a small consolation prize. Those are the best kind of bonus games; the ones you can't lose at.
All fans of the original arcade game are going to love this new form of the game. It might not have as much hand to hand combat as the original but the money you can win from playing this one is definitely worth the missing fights.
Conclusion
Video games have been taking over the world for many years. Since the first game system was released on the market kids and adults alike have been consumed with all the different kinds of game they could play.
From the low tech games from Atari to the high tech games of PlayStation and Xbox, the games have undergone quite a transformation. With all the changes these games have gone through bringing them into the gambling sector is a great idea.
Land based and online casinos know that it's important to continue to grow with the new technology developments and by including these video game themed slots in their arsenal only gives them a better chance at bringing in a whole new generation of customers to the casinos.
Those who love the games usually want to at least try anything they can find with their favorite game's logo on it. When they try these games I'm sure they won't ever be disappointed. These games may come with different missions, but the one thing that sets these games apart from the ones you're used to playing is that they give you the chance to win actual money.
Most of the games have enough of the original game's features that you still feel like you're playing your favorite game. I recommend each and every one of these games because not only do they stay true to their name sakes; they also all have great features you don't want to miss out on.
Good luck and play responsibly.
AUGUST
Casino of the Month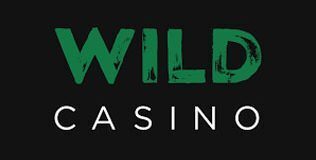 Welcome Bonus
250% up to $5,000
Read Review
Visit Site