9 Spas You Must Visit in Las Vegas (With Detailed Description of Each)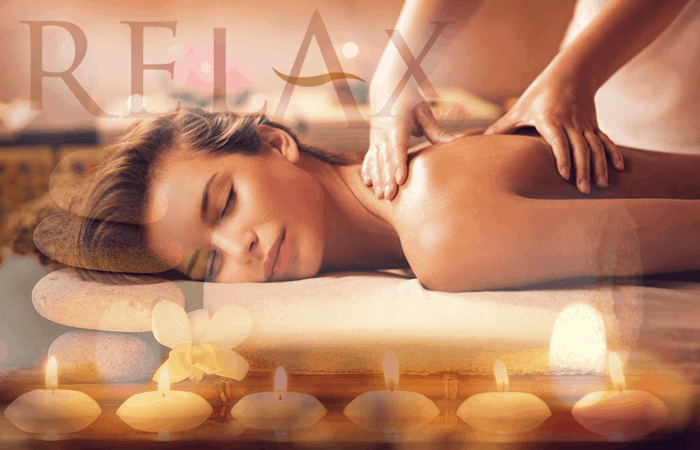 Las Vegas is one of the most incredible places to visit in the United States. There's so much to do and so many places to see that it can get a little overwhelming for anyone who visits the city. With all the stress related to everything that's happening in the city it's only right that the city offers its patrons a place to relax as well.
Most of the resorts that you can find on the Strip also have a mini getaway housed somewhere within their walls. This retreat comes in the form of a luxurious spa where you can go to get pampered and recharge after a long day or just to start a hectic week.
If you've never been to a spa the ones you find on this list are going to blow your mind. Most of the time when you go to a spa you'll get a little extra luxury, but when you walk into one of these spas you're going to get the royal treatment no matter what service you're there to receive. Let's dive into these spas and see which one is a match for you.
1 – Aria
Aria has multiple services to help you relax and enjoy your time in Las Vegas. This spa can be found at the Aria resort and casino and covers a total of 80,000 square feet and two floors of the resort. The spa has an extensive list of services available to their guests. If you're staying at the hotel you can purchase a daily pass for access to the spa's extra features.
Aria has a co-ed pool area that overlooks the public pools below so you can relax in this private lounge and soak up the sun. Once you've had enough of the sun you can let the warm waters of the hot tub relax your muscles or take a turn in one of the ganbanyoku stone sauna beds.
The ganbanyoku beds have black mineral stones that give off infrared rays and negative ions to increase metabolism, relax your muscles, and reduce toxins in your body. These chairs are unique and can't be found anywhere else on the strip.
Another of the features that are available at the Aria spa is the Shio Salt Room. When you enter this room, you're surrounded by salt lamps and a lighted salt wall. While you're in the room breathe deeply to let the salt increase your respirations, let the lamps, music, and vibration therapy relax you to your core and leave feeling the best you've ever felt.
If you're looking to get a massage, facial, or other spa related services Aria has these all available as well. You can choose from the Ashiatsu couples massage, a private single person Thai massage, or take your turn in one of the Vichy rooms. Hydro therapy is also an option and you can get a facial that's going to leave your skin vibrant and refreshed.
Aria also has a salon and fitness center available for you to have a complete experience. For access to the spa without purchasing a massage you can buy a daily pass for as little as $40. This pass gives you access to the Ganbanyoku beds, the Shio Salt room, the therapy pool, fitness center, and wet areas. So even if you don't really enjoy the thought of having a massage then you can still indulge in the other aspects of Aria spa.
2 – Mandalay Bay
Mandalay Bay resort and casino is home to the 16,000-square foot spa known as The Bath House. Like its name portrays, this spa has multiple areas that include soaking in warm relaxing waters. The Bath House is a section of the spa located inside the resort. Here you find a design of slate and suede covered walls that surround the hot and cool pools that are available for guests.
The Bath House has four private rooms available for you to use for 25 minute services which include mud soaks, aroma therapy bath sessions, and wraps. A special service provided is the Scents-of-You which provides you with a unique blend of oils to use during your massage that is based on answers you give. You're sent works with your body and mind to help relax you all the way to your core.
You can then go into the spa section which covers 30,000 square feet to receive some of the most relaxing and unique massages, facials, and manicures / pedicures available on the strip. You can choose from many different treatments such as the Lemon Drop Massage, Vitamin C Brightening Facial, Swedish massage, or a deep tissue massage.
If you just want to spend the day exploring the spa you can buy a day pass which includes a spa robe, sandals, and refreshments. You also have access to Eucalyptus Steam Room, Cold Plunge, Heated Whirlpools, Redwood Sauna, and the Relaxation Lounge. These passes can be purchased in one, three, and seven day passes and start for as little as $30 and are only available to those staying at the hotel.
The spa also has a complete spa experience for couples to share that includes massages, baths, and facials. So if you want to spend some quality time getting pampered with your significant other gives these amazing treatments a try.
3 – The Venetian
The Venetian resort and casino is home to the Canyon Ranch Spa Club. Canyon Ranch is one of the world's largest day spas and is full of wonderful services. They have a total of 150 different services to choose from and over 90 treatment rooms available to ensure complete satisfaction for their visitors.
The spa is located on the 4th floor of the Venetian and spans a massive 134,000 square feet. During your visit, you can take advantage of all Canyon Ranch has to offer including a top of the line fitness center, a salon and skin care facility, along with the spa treatments. You can even climb a 40-foot rock wall while you're here.
The Aquavana experience that is available at the Canyon Ranch spa is one of the ways this spa sets its self apart from the rest of the spas you'll find on the strip. The Aquavana experience encompasses the benefits that water has on the body from toxin release, to healing and tension relief that water can provide.
The experience includes a crystal steam room where the air is infused with cleansing aroma's while you sit around a crystal to help focus so you can clear your mind through meditation. Then you can go and relax in the Finnish Sauna that uses colored light refracted by crystals to light the dry heat environments. After you sweat it out in the sauna you can cool off in the Experiential Rains where you can choose from different types of showers that work to invigorate your senses.
You can also try out the Herbal Laconium, HydroSpa, Igloo, Relaxation Room, the Salt Grotto, or the Wave Room. All of these amazing features can be enjoyed by anyone and you can choose from a one, three, or five-day pass with prices ranging from $50 to $175 dollars.
The Canyon Ranch also overs massages such as full body, Thai, Deep Tissue, and Stone. They also have facials, manicure / pedicure, make up, and salon services available. If you want to experience the spa with your loved one you can request a couple's treatment which can include a massage, facial, bath, or a Rasul ceremony.
The Canyon Ranch even has private restaurants available to you so when the need for food hits you don't have to leave the spa to get something. You can choose from a light snack or meal from the Canyon Ranch Café or try a more substantial meal from the Canyon Ranch Grill.
They have everything covered for you to completely relax and get lost in this amazing facility for an entire day. If you don't have a full day to spend they also have shorter treatments available you can check out.
4 – The Palms
The Drift Spa is located in The Palms resort and casino. The Drift spa is the first place on the strip that offers a Turkish Hammam. The Hammam area of the spa is co-ed and is a replica of a traditional Turkish steam bath. You can enjoy this and many other great features when you visit the Drift Spa.
Drift is home to over 20 treatment rooms available for massages and facials. You can enjoy your time at Drift by yourself or if you want to spend some quality time as a couple you can pick a couple's package. Drift also offers Indoor Hot and Cool soaking pools, sauna, indoor and outdoor gardens, and a steam room to make your visit as relaxing as possible.
You can choose to purchase a day pass to be able to try out all of these great features and with a one day pass starting at $25 for those staying at the Palms it is well worth the time. Also, don't forget to reserve your massage and choose from other services such as Deep Pore Cleansing Facials, Hot Stone Massage, or choose one of their packages that include a massage and facial.
If you're looking for a spa that isn't overly expensive but still offers all the great relaxation as the high dollar ones then Drift is for you. You get all the amenities you can ever think of with a reasonable price tag what more could you possibly want.
5 –Vdara
Vdara has always had a spa located inside its walls, only recently the name was changed due to the takeover by ESPA. ESPA is a leading company in spa ingredients and with the takeover they brought with them their incredible products to be used in the spa exclusively.
When you first arrive at ESPA you'll meet with one of the trained professionals who interview you to help you get the best experience for you based on what your body and mind needs. ESPA has many different options for you to pick from and it's going to be one of the most relaxing days of your life when you spend it here.
You can choose from the hot plunge pools, the steam rooms, and co-ed meditation room. All of these services are available with the purchase of a day pay. At ESPA you can purchase a single day or a three-day pass depending on how long you want to have access. Each pass includes a spa robe and slippers for you to wear while in the spa.
If you're feeling all bound up let one of the highly-trained massage therapist help you relax and get rid of all that tension. The tension is bad for your health so going to the spa is a sacrifice that I think we should all be willing to take every once in a while.
ESPA is an award winning 18,000 square foot spa that spans a total of two floors at the Vdara hotel and casino. It is one of the highest rated spas on the strip so you can guarantee it's going to be pretty expensive. If you're on vacation and just feel the need to splurge I recommend taking a trip to ESPA.
6 – The Mandarin Oriental Hotel and Casino
Take a trip around the world and back in time when you enter the Mandarin Oriental Spa. This spa's décor is reminiscent of 1930s Shanghi and is spread over two floors of the hotel to encompass 17 treatment rooms and seven private rooms for couples to enjoy together.
The spa has a traditional Chinese foot spa and has body treatments and facials that are holistic based. The use of both modern techniques and old Eastern traditional therapies gives you the best combination of new and old methods to get the overall best relaxation possible.
Other great features that can be found here are the water experiences. The water experiences include a vitality pool, sauna for me, ice fountain, and a laconicum. The loconicum is a room much like a sauna but instead of the wet steam this room recreates the Roman saunas which were dry heat treatment rooms. Another unique feature of this spa is the rhassoul clay treatment for the ladies.
Along with all these great amenities you can also choose a massage treatment that lasts between one and two hours depending on what package you choose. The massages are used to completely relax the mind body and soul and use holistic oils, along with hot stones, and precision energy point concentration to give you the best and most relaxing treatment you've ever had.
7 – Treasure Island
At Treasure Island resort and casino, you'll find Oleksandra Spa & Salon which is named after its creator Oleksandra Nikolayenko-Ruffin. Oleksandra has brought an incredible mix of Russian themed relaxation methods together with all the best technology to offer you the most relaxing experience available.
The atmosphere when you first walk in to the spa is what you're going to notice first. Neutral tones, relaxing sounds, and scents greet you and follow you through the day during all treatments and activities. This idea is to get your mind and body on the same page and to do so you must have all your senses feeling the same comfortable and relaxing feeling.
The spa includes a fitness center, salon, steam room, sauna, hot and cold whirlpools and showers for you to enjoy both before and after your treatments. If you've scheduled a treatment they ask that you arrive at least 30 minutes before your scheduled time. This gives you time to check out the spa and check-in receive your locker and change into your robe and slippers provided.
When trying to decide which treatment to purchase you might find it rather difficult. You can choose from a traditional full body Swedish massage, a specialized traveler's massage to help relieve the stress of jet lag, hot stone massage, or a Four hands massage that provides double relaxation.
If you decide you would rather just receive a skin or facial treatment Oleksandra has you covered as well. She has everything from your regular facial all the way up to a stem cell treatment to revive your skin and bring back that youthful glow.
Oleksandra didn't want to leave out the little girls who want to have a chance to visit the spa so she included a Princess Package. With this package, your little girl and up to five friends can get a chance to get the princess treatment and spend a day getting pampered just like you at the spa.
This is an amazing spa and with all its great features you're going to come out of here a whole new person ready to tackle the world.
8 –Caesars Palace
Caesars Palace has a 50,000-square foot spa located on the grounds called Qua. This spa has been named at the top of multiple polls Conde Nast Traveler's Reader's poll for giving the very best spa experience.
Qua offers a relaxing watery themed atmosphere and three roman baths that use ancient techniques to increase the healing power of water, you can also enjoy the snowing artic ice room that is the only one of its kind in the world. Or try out the couple's treatments or if you're attending on your own give the Fiji Ritual and Hydrotherapy Facial.
Once you've received your treatment and taken a dip in one of the relaxing baths stop in at the Tea Room to get a nice warm cup of tea.
9 –Wynn
The Wynn resort and casino is home to a 35,000-square foot spa that has a total of 45 treatment rooms. The spa is set up differently for men and women. The men's quarters have dark rich wood combined with marble to give the men visiting the spa and the women's s area is done in nice warm neutral tones.
Choose from a relaxing deep tissue massage, a custom massage that is a blend of therapeutic and Swedish techniques, and a desert stone massage. The spa also offers saunas, relaxing cool stone massages, hot and cold plunge baths, and many different facial and skin treatments as well.
The spa also offers couples and expectant mother packages to make sure that all visitors are able to find a treatment that fits their needs.
The spa at Wynn is one of the top spas that can be found on the strip. The spa is open to anyone visiting the city and you can purchase a day pass for the spa without having to schedule a treatment.
If you schedule a treatment the spa pass fee is waived. Included in the price of any treatment or spa pass is the use of a robe and slippers so get ready to relax and enjoy the special treatment at the spa.
Conclusion
Las Vegas is known for its bright lights and fast paced style so the need for a place to go and relax is a definite need for those who live in and visit the city. Most of the hotels on the strip have a spa inside their walls. Some of them are more upscale than others but most of them are available for anyone to visit.
You don't have to stay at the resort to get a chance to receive the spa treatment. With all the different spas to choose from you might just have to try out more than one while you're in town. From the oriental themed to the desert themed, you can find something that's going to be just right to help you relax and get your mind, body, and soul back in line.
Don't forget to give all the different areas of each spa a try. From the pools to the special custom treatments, each of the spas has something special to offer.
Take your time and find the experience that has everything you've ever wanted to experience at a spa; from the fitness rooms, to the salons, each one is different, but each one has something that everyone can enjoy. So, find your spot and get pampered into relaxation you never dreamed possible.