9 NFL Stars That Saw Their Contract Holdouts Backfire

NFL holdouts can be tricky. Times have changed a bit, but in today's modern free agency era, players are likely to hold out even more than ever.
Why? Because injuries can happen at any time, and if you're not able to take the field to prove your worth, it's going to be difficult to cash a big check.
To make things even more complicated, there are now fewer guarantees in NFL contracts. Even if a player does break the bank, poor play or an untimely injury can still see them getting cut by their franchise.
Due to all of this, it's tough to judge players too harshly for doing all they can to protect themselves and cash in while they can. That said, it's gone rather poorly at times.
To get a better idea as to how bad it can go, here's a look at the nine times NFL holdouts didn't go as planned.
Earl Thomas, S, Seahawks (2019)
Thomas eventually got his payday when he latched on with the Baltimore Ravens for a huge $55 million deal. But it took him a while to get there.
First, he had to be spurned by the team that drafted him.
Thomas helped the Seattle Seahawks reach two Super Bowls (winning one), but it wasn't enough for the organization to hand the star safety a new contract.
The two sides couldn't come to an agreement back in 2019, when Thomas held out for months in search of the contract he deserved.
Thomas returned to the team to play in 2019 despite not getting paid, but expressed bitterness in doing so. Four games later, he broke his leg and flipped off his own team out of anger.
While he eventually got paid elsewhere, Thomas didn't get the money from the source he desired, and his return from a public holdout only lasted four games.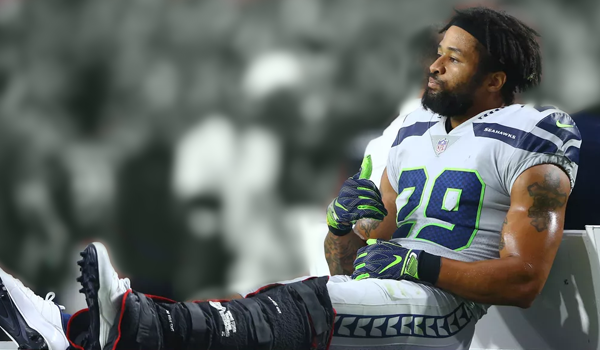 Eric Dickerson, RB, Colts (1990)
Dickerson is also known for two NFL holdouts, as he predictably held out following a record 2,105-yard rushing campaign with the Rams in 1984.
Clearly understanding his value and the risks of a violent position in a dangerous game, Dickerson held out for 47 days, occurring $47,000 in fines.
That isn't the deal that went horribly wrong, though. Dickerson would eventually get traded to the Colts, and that's where a second and much more costly holdout commenced.
Once in Indy, Dickerson enjoyed two more MVP-caliber campaigns, increasing his value even more and bringing up more contract demands.
That caused a holdout in 1990, but at age 30, Dickerson was naturally playing with fire. It backfired, as Dickerson appeared in just 11 games on the year and struggled to just 677 rushing yards.
Dickerson never rushed for more than 729 yards again, and his days of superstardom were over.
Kelly Stouffer, QB, Cardinals (1988)
You know an NFL holdout is bad when it basically ruins your entire career before it even starts.
It's arguable Kelly Stouffer was never going to amount to anything in the pros, but he sure didn't do himself any favors by holding out during his rookie year in 1988.
Stouffer was inexplicably the 6th overall pick in the 1988 NFL Draft despite poor college numbers, but he still thought he was too good to play for the St. Louis Cardinals.
With the St. Louis front office refusing to trade Stouffer out of town, the former Colorado State quarterback put his foot down and sat out his entire rookie season.
The Cardinals eventually caved and dealt Stouffer to the Seattle Seahawks, but the damage was done. Stouffer would start just six games in his first year as a pro in 1988 and washed out of the league by 1992.
Maurice Jones-Drew, RB, Jaguars (2012)
NFL fans can look back and remember Maurice Jones-Drew as the explosive and versatile performer who was, pound-for-pound, one of the toughest tailbacks the league has ever seen.
I mean, do you recall the hit he laid on Shawne Merriman?
Yeah, dude's tough.
But as tough as MJD was, he couldn't survive his own holdout back in 2012. He'd end up reporting for the season after sitting for 38 days, but not putting in the work with the team backfired.
Maurice Jones-Drew was still effective that season, but he was only able to appear in six games due to injury. That was the beginning of the end for MJD, as injuries began taking their toll.
MJD wasn't nearly as effective the following season, even though he suited up for 15 games. His rushing yards per carry average dipped to 3.4, and the Jacksonville Jaguars opted to go in a different direction the following season.
Jones-Drew moved on to the Oakland Raiders in 2014, but at age 29, he wasn't the same explosive playmaker. He'd carry the ball just 43 times to the tune of a 2.2 yards per carry average and exit the league a shell of his former self.
Sean Gilbert, DT, Washington (1996)
One of the worst NFL holdouts ever came from defensive tackle Sean Gilbert in 1996.
A strong presence up the middle for the defense, Gilbert had proven his worth for several years in the league, at one point registering 10.5 sacks in a season.
Gilbert felt he was worth more than the Washington Football Team did. The franchise-tagged him in 1996, but Gilbert saw this as a slap in the face and opted to sit out the entire season.
As expected, Gilbert would never play in D.C. again, as he forced his way out of town and got paid with the Carolina Panthers. Gilbert won when you look at things financially, but he only lasted for three more effective NFL seasons.
Gilbert played all the way up to his age-33 campaign in 2003 but missed an entire season of football due to his contract dispute.
Terrell Owens, WR, Eagles (2005)
T.O. had proven his worth in Philadelphia going into 2005, when he notoriously held out for more money while with the Eagles.
Coming off of a sensational 1,200-yard and 14-touchdown season that ended in a trip to the Super Bowl, it's pretty arguable Owens deserved a pay raise.
This was only compounded by the fact that Owens risked his future health by returning from a broken leg. Factor in his dominant effort during the regular season and in the Super Bowl, the 32-year old wasn't wrong to seek proper compensation.
Owens also opted to take shots at quarterback Donovan McNabb and the Eagles as an organization, which didn't win anyone over. Despite not being in the top-10 for payment at his position, the Eagles did not oblige in giving into T.O.'s demands.
The rift between player and management grew, with Owens only seeing the field for seven games in 2005. Owens would ultimately be handed a suspension for conduct detrimental to the team and was eventually released in 2006.
This gave way to one of the most infamous off-the-field interviews ever, as T.O. worked out in his driveway.
Owens would go on to get his money after signing on with the Dallas Cowboys and proceeded to dominate statistically in future stops in Buffalo, as well as Cincinnati.
However, that breakdown with the Eagles was arguably the beginning of the end for an immensely talented player that couldn't get out of his own way.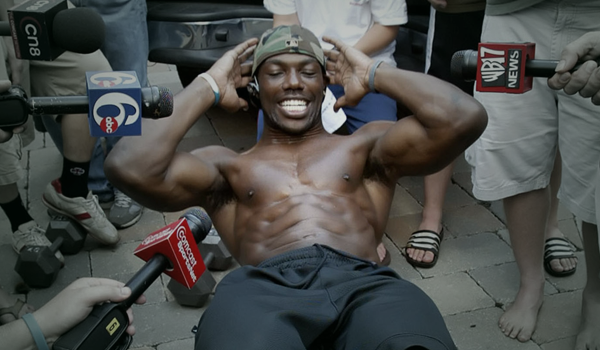 John Riggins, RB, Washington (1980)
Riggins will always be remembered as the bruising fullback who helped Washington to their first Super Bowl win in 1982, but that glory almost never came to pass.
A star rusher for the New York Jets and later Washington, Riggins felt he was due for a big payday following consecutive 1,000+ yard rushing seasons in 1978 and 1979. Washington felt otherwise, called his bluff, and placed him on the reserve/retired list when he failed to report from camp.
Still in his prime, the then 30-year old rusher elected to sit out the entire season.
Later in 1981, Riggins had a meeting with new head coach Joe Gibbs, and ultimately had a change of heart. His return to dominance was slow, however, as he started just 12 games over the next two years.
Riggins would ultimately help Washington win a title in 1982, of course, and scored a career-high 24 touchdowns in 1983.
This holdout did work out in a sense as the years went on, but it's safe to say it didn't go as planned. Riggins not only missed an entire year of football, but he wasn't quite the same player when he first returned to the field, either.
Larry Johnson, RB, Chiefs (2007)
If you're noticing a theme here, it's that running backs and wide receivers tend to be divas, and they don't always come back in top form, whether they get paid or not.
Another great example of NFL holdouts that didn't go as planned is Larry Johnson. He actually had the right idea by trying to get his money back in 2007, of course, as he likely knew what was coming after an insane 416-carry season the year prior.
The Kansas City Chiefs rode Johnson as hard as anyone in NFL history, and he turned that insane role (336 carries the year before, too) into back-to-back seasons of 1,700+ rushing yards and 37 total rushing scores.
KC had rewarded Johnson statistically, but Johnson wanted more in the form of cash.
Johnson eventually saw the Chiefs cave, as the franchise handed him a five-year extension. However, he'd already held out, and the wear and tear he suffered the previous two years had likely already damaged his body.
Immediately in 2007, Johnson's body began to break down. He was still able to produce at a modest level when healthy, but Johnson played just eight games in 2007 and averaged 3.5 yards per carry.
He bounced back in 2008, but injuries bogged him down, and he flamed out of the league in 2009. Johnson would return for brief stints in 2010 and 2011 but totaled four rushing yards on six carries.
Johnson ultimately made the right call in trying to get paid, as his best days were well behind him. However, taking on that huge role and then holding out may have played into his eventual demise.
Le'Veon Bell, RB, Steelers (2018)
Probably the worst NFL holdout ever came from Pittsburgh Steelers great, Le'Veon Bell. The do-it-all running back was a stud rusher and an accomplished receiver, and for a good period basically was the Steelers' offense.
Bell enjoyed five successful campaigns in Pittsburgh, where he totaled 5,336 rushing yards and 39 total touchdowns before beginning his hold out.
The Steelers didn't want to give in to his contract demands, but Bell called their bluff and sat out the entire 2018 NFL season.
Bell thought he was making a power play, but he lost a ton of money in the process, as well as the respect of a lot of his teammates.
The former Steelers great did get paid in the end, as he left the team the next year and latched on with the New York Jets. Bell was clearly not himself in his first season in the Big Apple, however, and probably regrets his decision from a competitive perspective.
Summary
It shouldn't shock anyone that the position dominating this list is running back. Running backs are some of the most explosive athletes in pro football, so they naturally have huge roles and harness major star power.
Running backs also take a beating due to many carries and extra hits, which can lead to shortened careers. That makes landing that big payday a bit more pressing for these skill position players, while the danger of their job plays into the risk of a holdout not working out.
Even so, this list of failed NFL holdouts also emphasizes the importance of consistent training and practice schedules. The more players hold out and don't maintain their regular schedules, the worse their chances become of suffering a random injury.
Showing up to the team ill-prepared, out of shape, or already nicked up can make a bad contradict situation even worse.
Needless to say, the way some NFL contract holdouts have backfired makes you think how you should look at NFL holdouts now in and in the future.