9 NFL Stars Who Are in the Hall of Fame and Probably Shouldn't Be

The NFL honors some of the best players at a nauseating rate. Each year, a new batch of deserving superstars is offered up to the voters, and most of the time, the right players are awarded pro football immortality.
Unfortunately, the voting process is sometimes biased, and often greatly flawed.
This leads to deserving players being snubbed, or their entry into the Hall of Fame delayed. It also leads to unworthy candidates, or even worse, players that shouldn't get elected who manage to get in.
Believe it or not, we live in a world where some feel like Eli Manning will be a HOF lock, and someone like Dan Marino perhaps shouldn't have made it. It's called ring culture, as team success often overshadows or inaccurately props up a player's overall value.
That, or players from a different era are simply overrated for whatever reason. Regardless of their path there, numerous NFL players are in the Hall of Fame, and they arguably shouldn't be.
Here's a look at some of the worst NFL Hall of Fame entrants of all time and why they maybe shouldn't be in the NFL Hall of Fame.
Troy Aikman, QB, Cowboys
One thing that really grinds my gears is when players are propped up for their greatness, almost solely based on team accomplishments.
Troy Aikman was a fairly accurate quarterback, he was a star coming out of college, and he was a first overall pick. There's no knocking his talent, while the main reason he got voted in — he won three Super Bowls with Dallas — is hard to get past.
But the guy did not have Hall of Fame numbers. Aikman had just one season with more than 20 touchdowns. He never topped 3,500 passing yards, either. And considering how much Dallas ran the ball and how little was asked of him, he had a 3% interception rate, which ranks just 51st all-time.
Needless to say, if the Cowboys asked more of Aikman, it's quite possible he would have struggled to put up elite numbers.
Aikman was a fine quarterback, and it's admittedly tough to properly rate him. However, it's obvious that he benefited immensely from brilliant coaching, superstar (and fellow HOF) teammates, as well as a very good defense.
It's silly to "take away" those things when debating whether or not a player should be in the Hall of Fame. But Aikman wasn't on the level of a Dan Marino or Joe Montana, and his teams really didn't win their titles because of his play.
Statistically, Aikman simply wasn't a HOF player.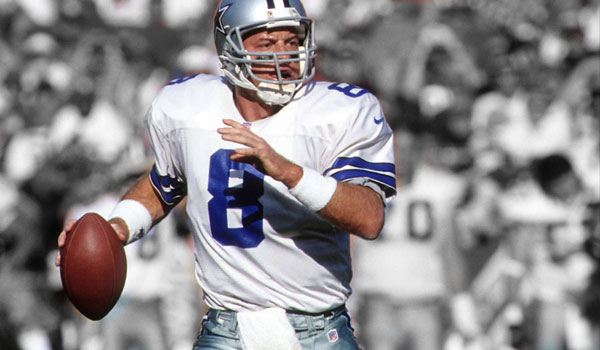 Jan Stenerud, K, Chiefs/Packers
I'm not anti-kicker. I'm anti-overrated players being voted into the NFL Hall of Fame. Granted, kicking has improved over the years, and Stenerud is an iconic player at the position.
He also kicked in a Super Bowl — helping the Chiefs win their first back in 1969 — and finished a 19-year career with 373 made field goals, as well as 580 made extra points.
The problem? Stenerud wasn't very efficient.
The guy converted just 66.8% of his field goals for his career, while missing 21 PAT tries. The former stat is obviously the most troubling, as he had an insane 12 seasons with a field goal make percentage at 70.8% or far lower.
Stenerud hung around until he was 43 years old and booted in a ton of kicks, I'll give him that. But his FG percentage ranks 110th all-time, and he isn't even in the top 10 for FG makes.
He was a good kicker for his era, but it's quite arguable he was overrated. And when you measure him up to the other kickers since he was voted in, he isn't remotely close in efficiency or consistency.
Joe Namath, QB, Jets
Much like Troy Aikman, Joe Namath being in the NFL Hall of Fame is a mild sham. You absolutely need to give him credit for winning a Super Bowl, and for him specifically, I do note he played in a different era that didn't ask much of him.
He also was quite the personality. With a nickname like "Broadway Joe," how could he not be?
But playing in a different era and being a lively figure isn't really reason enough to hand someone a ticket to NFL immortality. Namath was certainly good, but was he truly elite?
Not really. Namath's career numbers were fine for the time he played, but they still weren't great. He sported a poor 5.8% interception rate and finished his career with far more picks than touchdowns.
He also wasn't particularly accurate (career 50.1% passer), had five seasons interrupted by injury, and finished with a pedestrian 62-63-4 record as a starting quarterback.
Namath had some solid years for his era, and he won a title. But it seems like he gets a lot of his notoriety for that one Super Bowl win, his famous "guarantee," and his overall persona.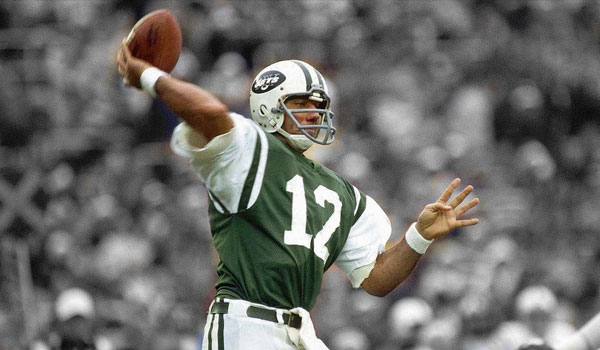 Jackie Smith, TE, Cardinals/Cowboys
There are a lot of tight ends that deserve to be in Canton, but statistically speaking, Jackie Smith isn't one of them.
The longtime St. Louis Cardinals tight end may be best known for a dropped touchdown in his final season, yet despite that rough moment and pedestrian career stats, he's a Hall of Famer.
That isn't to say Smith wasn't good. And there's always going to be something to be said for a guy who can effectively play until age 38 while piling up solid numbers.
After all, 480 catches for 7,918 yards and 40 touchdowns doesn't sound so bad.
However, Smith wasn't much of a difference-maker for the Cardinals, as St. Louis made the playoffs just two times during his time there.
Smith did enjoy a very strong season in 1967 (1,205 yards and 9 touchdowns) but really never came close to that output in any other campaign. Over 16 seasons, he topped 50 receptions just once and never scored in double digits.
What's more, Smith averaged just 2.5 scores per season, and without that 1967 breakout campaign, he totaled 31 touchdowns over his other 15 seasons.
Terrell Davis, RB, Broncos
This is a tough one, as what the man known as "TD" accomplished in just seven seasons is quite impressive. It's even crazier when you realize he was hurt for the majority of his final three years.
Basically, Davis won two Super Bowls, had a 2,000+ yard season, and had a 20+ touchdown season (same year), all in his first four years.
The problem? Davis basically gets awarded a HOF bust due to being part of two championship teams and having just one truly iconic year.
For a short time, there was no denying that Terrell Davis was the best running back in the NFL. However, it's long been a debate when it comes to the Hall of Fame: does length or period of success matter?
Inability to put up huge numbers or win titles seems to, so one has to imagine Davis really only supplying HOF votes with four elite seasons has to work against him.
For all intents and purposes, Davis earned his way into Canton on the heels of four good years and two team-centric titles. I think he's worthy for that amazing run, but considering he got in rather quickly (2017) and so many great players have to wait, he may have been handed his ticket a bit too soon.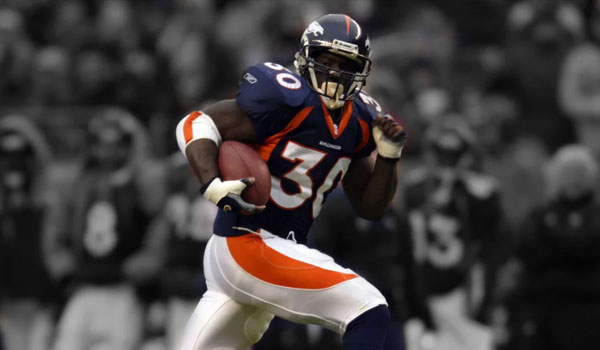 Bob Griese, QB, Dolphins
Griese was rock solid, and when you compare him to guys like Aikman and Namath, I'd argue he's more deserving of being in Canton.
He's still one of the worst players in the NFL Hall of Fame, however.
Griese has Aikman and Namath beat in the passing touchdowns department, and he won two Super Bowls, but that's where the interest dies out.
Never asked to do much in a ball-control Miami offense, Griese benefited immensely from being under Don Shula and having Dolphins teams that could run the ball and defend.
Just look at that perfect season for the Dolphins; Griese completed eight passes for 88 yards, and Miami still won to go 17-0.
For his career, Griese was an excellent 92-56-3 and managed games with the best of them. However, he still had a 5% interception rate, a career 77.1 quarterback rating, and completed just 56% of his passes.
If you're curious how demanding Griese's job was, just note that he had 25,092 yards over 14 seasons. None of those campaigns saw him post more than even 356 passing attempts, and he never topped 2,500 passing yards.
Was Bob Griese good? Absolutely. Did he benefit from playing on a great team at the right time? Quite clearly.
Marcus Allen, RB, Raiders/Chiefs
When searching for some of the worst players in the Hall of Fame, I tried to allow longevity to not be part of the argument against them.
After all, playing a sport like football at a high level for a long time is, by itself, quite the feat.
However, if a player's long-term stats are really the only thing they've got going for them, you need to start pulling back the layers. If you do that with Marcus Allen, you quickly realize he probably wasn't quite as good as everyone suggests he was.
While still impressive from a career perspective, Allen had just three seasons with 1,000+ rushing yards and was never a super-efficient rusher. He was good at punching in touchdowns (144 total for his career), but he only had one amazing rushing yardage campaign.
That was back in 1985, and the guy kept trucking on until age 37 in 1997.
Allen did accrue strong career numbers, he did have one elite campaign, and he did help the Raiders win a title. For those reasons, he's deserving of sniffing Canton.
But Allen was only elite for a very small chunk of his career. His 4.1 yards per carry career average is also fairly misleading, too, as he had seven different seasons of 3.8 yards per carry or lower.
That's, um, not great.
He also wasn't a very explosive runner for most of his career. He certainly sprung some big plays early in his career, but from 1986-1997, he had literally zero runs of 50+ yards. In fact, he topped 40+ yards just once in that span.
Allen's career covered two different eras, and he has the long-term numbers to state his case. But when you look a little closer, his career is less impressive than it seems.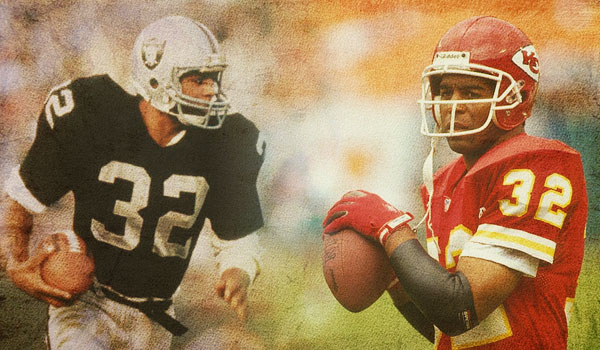 Brian Urlacher, LB, Bears
I do believe Urlacher had the career to eventually get into the Hall of Fame. I just think he got accepted way too quickly.
As things stand, Urlacher was voted in prematurely, as he was slightly overrated, was quite stiff in his latter years, and didn't really help Chicago find a whole lot of success.
His Bears defenses were usually good to great, and Urlacher was part of a Super Bowl run. However, the Bears made the playoffs just four times in his career, and he regressed quite a bit before retiring at age 34.
Urlacher's early-career athleticism made him an elite playmaker, as he was a threat as a blitzer, jumped in front of passes, sniffed out the run well, and was a feared tackler over the middle of the field.
He always had to be accounted for, and across the board, he posted the numbers befitting a Hall of Fame linebacker. That said, he didn't single-handedly elevate the Bears quite enough, and he arguably punched his HOF ticket a bit sooner than he should have.
Kurt Warner, QB, Rams/Cardinals
At one point, I was actually in defense of Kurt Warner. Now, I've come to realize he's among the players that don't belong in the Hall of Fame.
Statistically, Warner passes the eye test. The guy had some of the greatest passing seasons ever during his days with the Rams. They weren't called "The Greatest Show on Turf" for nothing, as Warner won a title with the team and had some truly elite seasons.
In all, Warner got the Rams to two Super Bowls, winning one. The problem? His reign of terror lasted just three seasons, and there was a huge five-year gap between him playing quality football.
He does get credit for bouncing back and balling out with the Arizona Cardinals during his twilight years, of course. Warner got back to being a statistical fiend, while he even lifted the lowly Cardinals to a Super Bowl appearance.
Warner's numbers and three trips to the Super Bowl account for something, so I can see why he ultimately got voted in. But his production mostly came from six seasons.
If there's reason to not love Terrell Davis or anyone else in the HOF, then there is merit in not thinking Warner belongs, too.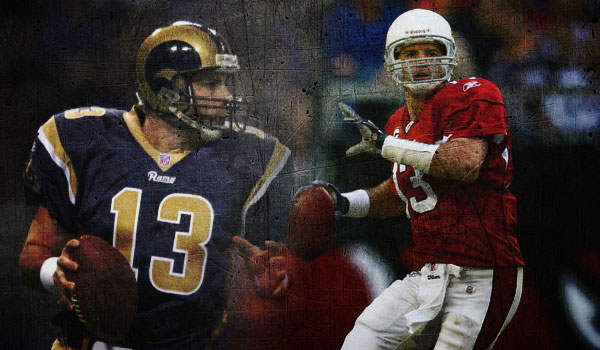 Summary
It's totally understandable if you disagree with some of these picks for worst NFL Hall of Fame entrants of all time. They're literally already in Canton, so the people making the votes that make these decisions clearly think they belong there.
And if we want to admit to splitting hairs, the first two names I'd back off of are undeniably Urlacher and Davis.
That said, not every Hall of Famer should have been voted in, and some were admitted far too quickly. Others, like Terrell Owens and the like, probably took too long to get the recognition they deserved.
This list does show the over-hype when it comes to appropriately assessing different eras of football, as well as how winning championships, posting big numbers, and playing for a long time can all inflate player value.
Regardless, the names above are at least questionable Hall of Fame entrants. Agree or disagree? Feel free to chime in below in the comments! And for more NFL content of all kinds, head over here.
If you bet on the NFL, you might also appreciate our football betting guide.