9 Best Live Dealer Casino Games to Play Online

Live dealer gaming has become one of the most popular offerings at real money online casinos. It gives you an opportunity to enjoy a brick-and-mortar casino experience through a smartphone, tablet, or PC.
You also get to interact with the dealer and choose your table. The latter is often based upon your favorite croupier.
Beyond the dealers and experience, another great aspect about this style of gambling is the game selection. You can now choose from a wide range of games across the industry.
The live dealer selection has grown so large, in fact, that you may have trouble choosing in the beginning. That said, you can use the following list of the 9 top live dealer casino games to find a game to suit you best.
Also, if you're looking for a top site to play at, check out our list of the best live dealer casinos to get you started.
1. Live Blackjack
Blackjack has long been one of the most popular games in brick-and-mortar casinos. It's the biggest hit at live dealer gambling sites as well.
You begin a live blackjack session by choosing one of the available seven seats. Assuming no seats are available, you can use "bet behind" to wager on an active player's hands.
This game offers you all the excitement of a land-based blackjack game. You can chat with the dealer (via chat box), make your decisions (e.g., hit, stand, etc.), and use strategy to win.
The live dealer experience also offers fun extras. For starters, you can make fun side bets like 21+3 and Perfect Pairs.
You can also sit at party blackjack tables. These games feature multiple dealers who are just as adept at entertaining you as they are at dealing cards.
2. Live Baccarat
Mini baccarat has experienced a rapid popularity surge within the past decade. Not coincidentally, it's also become commonly played at live casinos, too.
You can make standard wagers in live dealer baccarat games, including betting on the banker hand, player hand, or both hands tying. You can also place Pairs side bets at some casinos.
Baccarat is noted for its simplistic strategy and low house edge. You merely need to wager on the banker hand (1.06% house edge) every time to optimize your chances of winning.
This game is also famous for drawing lots of superstitious players. You might have extra fun playing and chatting with this superstitious lot.
3. Live French Roulette
French roulette is difficult to find in brick-and-mortar casinos because it lowers the house advantage compared to European roulette (2.70% house edge) and American roulette (5.26%).
The French version is played on a European wheel (37 numbers) with the "la partage" rule in play. The latter pays half back when your even-money bets lose due to the ball landing on zero.
Live dealer French roulette offers you a handy way to find this game without traveling all over France. You get to enjoy both a land-based atmosphere and the top roulette variation — all from home.
4. Live Ultimate Texas Hold'em
Ultimate Texas hold'em brings the most popular poker variation to live casinos. It sees you compete against the dealer to see who can form the best five-card hand.
You must use a combination of your two hole cards and three of the five community cards. The dealer must have a pair or better for a qualifying hand to take place.
While this is a house-banked game, it still offers some of the same elements that have made Texas hold'em poker cash tables and tournaments such a hit.
This game brings the added benefit of certain bonus bets. For example, the Trips side wager lets you bet on being able to form a three of a kind or better.
5. Live European Roulette
European roulette may not have as low of a house edge as the French version. Nevertheless, it's still one of the most exciting and popular games in the casino.
The European wheel features 37 numbers, including a zero. The latter is a house-friendly pocket that gives the casino its 2.70% house edge (1/37).
You can make both outside and inside bets. The former are less risky but offer lower payouts. Inside wagers are riskier yet deliver the largest wins.
Of course, you can also chat with the dealer while the game is in session. Provided he/she isn't spinning the wheel, they should respond to your comments.
6. Live Three Card Poker
This game is another fun poker variation that sees you compete against the dealer while also chasing big side payouts.
The dealer must have a queen-high for a valid hand to take place. Assuming they do, you need to make your ante bet to kick off the action.
Your goal is to form a better hand than the croupier. You can also earn an ante bonus if you have a straight or higher.
Live dealer three-card poker gives you chances to earn more side wins through the optional Pair Plus and Six Card bonus wagers. The latter is especially attractive because it offers up to a 1,000-to-1 payout.
7. Live Dealer Lottery
The concept of a live dealer lottery may sound silly. After all, you can easily purchase lottery tickets from numerous local retailers.
However, live lotteries have proven that they indeed deserve a place in the gaming world after being introduced in the mid-2010s.
You join the action by purchasing one or more tickets. You simply fill out numbers on the ticket(s) and submit it.
Live lottery outfits hold drawings approximately every 5-10 minutes. You can either watch numbers drawn live or simply fill out your ticket and check back later.
8. Live Craps
The boisterous land-based craps atmosphere can't be replicated. However, live dealer craps comes close to matching the intensity and excitement of brick-and-mortar games.
You start rounds by laying your virtual chips on the designated table space(s). If you want to bet on pass line, for example, then you'd lay chips in the "pass line" space.
The shooting aspect works quite differently from land-based casinos. Obviously, you can't physically roll the dice from your smartphone or PC/Mac.
Therefore, live casinos feature mechanical devices that shake up and toss the dice. You're betting on the dice combination that the mechanical arm will produce.
9. Live Sic Bo
Sic bo has grown in popularity across the globe in recent years. This game has since found its way into live dealer casinos.
You play this game by laying virtual chips on the table sections representing your desired bets. If you want to wager on "Big," for instance, then you'd lay your chips on this section.
The dealer shakes dice in a small chest to determine results. After shaking the dice for a brief time period, they'll open the chest to reveal the dice combinations.
Sic bo has similarities to live dealer craps — except that it's available at more casinos. That said, you shouldn't have any trouble playing this exciting game.
Enjoy These Top Live Dealer Casino Games
You can see that live dealer casinos are filled with different options. Each one gives you a social experience that's just not possible with standard online casino games.
Live blackjack is especially lively because it's the most popular offering and draws the most players. This game also gives you an opportunity to use strategy to beat the house.
Baccarat is perfect for when you want a low house edge without using strategy. It's also a very popular live casino game.
French roulette may be difficult to find in land-based casinos, but it's readily available at live dealer gambling sites.
Ultimate Texas hold'em brings the same excitement of land-based poker tables to the live casino environment. It also offers large bonuses for certain hands.
Three-card poker is another card-based game that offers large hand bonuses. You can win up to 1,000x your bet with certain side wagers.
European roulette is a nice alternative to the French variation. It too gives you a solid chance to beat the house.
Live dealer lotteries let you enjoy the excitement and anticipation of lottery drawings. With a new drawing happening every 5-10 minutes, you have many chances to win.
Live craps isn't as popular as the land-based version. Nevertheless, it's the closest thing you'll get to a brick-and-mortar craps game from home.
Finally, sic bo is an entertaining dice game that's similar to craps. You can wager on many different outcomes and watch the dealer shake up the dice to reveal your results.
I encourage you to try one or more games on this list if you're new to live dealer gaming. You're guaranteed to like at least one of them!
Here's where I recommend playing if you do decide to give live dealer games a go.
AUGUST
Casino of the Month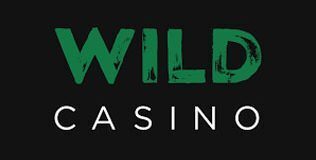 Welcome Bonus
250% up to $5,000
Read Review
Visit Site