9 Actors Who Would Make a Better Riddler Than Paul Dano

With news breaking recently that Paul Dano would star opposite of Robert Pattinson in the upcoming The Batman film, I got pretty excited.
Dano is a super versatile actor that is immensely talented and capable of crushing this role. It's a good pick on the surface, especially since it's basically a pivot off of Jonah Hill, who reportedly dropped out of the running to be in the Batman reboot just days prior.
Most assume Hill was pegged to bring the iconic Penguin role to life, but nobody can be sure, especially with the announcement that Dano is being brought on to be The Riddler.
This is exciting, but it also bums me out for two reasons.
First, because this is the exact type of thing entertainment betting sites need to have more wagers for. There were prop bets for who the next Batman would be, and you see countless props dealing with upcoming movies, Rotten Tomatoes ratings, and the list goes on.
The problem here, of course, is nobody knew for sure what Batman villain we'd be getting. Now we do, and that brings me to my second issue: Is Paul Dano really the right guy for this role?
I'm sure he can't do a worse job than Jim Carrey in Batman Forever — and to be clear, he's a very good hire — but I couldn't help but wonder who else would have made a great Riddler casting.
What Makes a Good Riddler in Batman?
One of the most iconic Batman villains, The Riddler makes up that trio of Gotham supervillains, joined by The Joker and The Penguin, yet it could be argued he's the smartest bad guy Batman has ever faced.
Mr. Freeze could contest that claim, but The Riddler (aka Edward E. Nigma) is a genius that not only successfully gets away with all types of crimes but also leaves a litany of calling cards behind for his stupid victims.
I say "stupid" because he leaves riddles for the cops, Batman, or whoever dares try to figure out his madness.
Around since 1948, The Riddler has long been an extremely underrated comic book character, and it's very arguable he's yet to truly be done justice on the big screen.
I don't want to slam Jim Carrey's rendition too much, as he did get one thing right; The Riddler is a little over the top in general, has always been dressed flamboyantly, and seems to have (at least in his mind) a good sense of humor.
The Riddler is also a bit too smart for his own good, as he actively warns Batman of his crimes before he does them. This obnoxious overconfidence ultimately does him in, but it also makes for a good cat-and-mouse set up.
In short, whoever plays this role needs to have some wit, display legitimate intellect, and perhaps also be redeemable enough to make the audience laugh. Paul Dano very well may check off all of the boxes, but I felt there were a few actors out there I'd rather see in this role.
Actors That Would Make a Great Riddler
I don't mean to suggest Paul Dano isn't capable of being an amazing Riddler. There were reservations about Heath Ledger playing The Joker, and look how that turned out.
Dano actually has played several roles that could have him perfectly prepped for a role of a borderline narcissistic, attention-hungry genius with illusory superiority.
Just check out his take on roles in movies like Prisoners, There Will Be Blood, and Swiss Army Man. Dano can reel you in and peel back the layers, all while getting totally lost in his character.
But for me personally, he wasn't the first person I thought of here. Not only could The Riddler not be white or have Dano's look, but they may not even be a man.
With that, here are a few actors and actresses I think would have been great options to consider.
Ben Foster
I'd prefer a little more humor out of my Riddler actor, but Foster actually feels more flexible in that regard compared to Dano.
Foster showed that in Hell or High Water, while he leaves zero question as to whether he can handle tough situations or action after excelling in 3:10 to Yuma, The Mechanic, and Lone Survivor.
There's an argument that Foster wouldn't quite pull off the intellectual side of Edward Nigma, but he has the confidence and wit to tackle this role with the best of them.
Idris Elba
I don't really see why Hollywood keeps casting the same types of people for roles. It gets a bit boring. The Riddler is a white, scrawny genius who doesn't usually fight if he can help it, but why not make him a black guy who could beat anyone to hell with his bare hands?
I'm game for Elba, who is big, tough, and British. Elba sounds smart, he has dry humor, and he's physically imposing. Batman usually just has to outsmart The Riddler, but what if he has to take his game up a notch on every level?
Emma Stone
Say what? Yeah, I'm sorry, but it's 2019, and we can start betting on if there will be a female James Bond. And why shouldn't we?
I've never been for splitting up the actor and actress label, either. Give me the best overall acting talent and let's see what they can do with the role.
Stone could make sense here. She fits the archaic Riddler description of a smart, funny, witty, and tiny individual. She just happens to be a woman.
But Stone is snarky, cunning, and there's a little darkness there I think she could tap into.
Tom Hiddleston
I always felt that Hiddleston would make for a fantastic Joker, but he may be best suited for The Riddler.
We know he can handle the rigors of a comic book villain due to his ongoing task of playing Loki in the MCU, while he's displayed sharp wit and humor in many of his roles.
Hiddleston has that trademark grin, a wiry frame, and a surprising amount of gall for a guy who doesn't strike me as being physically daunting. Hiddleston has all of the experience you'd want here, while he may offer a better overall look than someone like Paul Dano.
Walton Goggins
This admittedly isn't even my idea. I saw someone mention it in a forum somewhere, but the second I saw it, I loved it and agreed with it.
Goggins is not the typical actor you'd think to cast as The Riddler or any comic book villain, but he absolutely has the villain part down. He's also insanely zany and somehow sports enough redeeming factors that you don't completely hate him.
If you're unsure, check out his wild antics in Justified, Vice Principals, and The Hateful 8, and you'll see why I like him for this role.
Leonardo DiCaprio
DiCaprio has long been rumored to be in the mix for some type of comic book villain, but it's never transpired. Perhaps it was his pursuit for his first Oscars win, but he simply hasn't given this type of role much consideration.
While that may never change, it doesn't make DiCaprio any less qualified. He's morphed into one of Hollywood's finest actors over the years, displaying the ability to get into any character's skin and do so very believably.
Recent turns in Once Upon a Time in Hollywood, The Wolf of Wall Street, and The Revenant showed off his absurd range. In these three films alone, DiCaprio flaunts his humor, intellect, and ability to stand strong in the face of savagery.
Then again, I'm not sure you needed me to tell you that Leonardo DiCaprio would be good for just about any role.
His voice is the number one thing that'd grab me here, and his elitist persona you can find in The Great Gatsby may put him over the top for this role.
Ben Mendelsohn
This would have been a nice wild card option in the event we were ever allowed to bet money on who would be the next Riddler.
Mendelsohn would obviously be playing a much older Riddler character, but he has a well-traveled demeanor and captivating voice. His approach is extremely relaxed, yet confident and bursting with intelligence.
Just see him in Bloodline to see what I mean.
The Riddler can easily be in your face with his high IQ, or he could be more reserved and almost bored with how much smarter he is than everyone. If Hollywood wanted to go that route, a weathered Mendelsohn could have been the perfect fit.
Sam Rockwell
Someone more in between Mendelsohn and Paul Dano would have been Rockwell, who is absolutely hilarious when he wants to be.
Rockwell has flashed his comic chops before, as he's married action with swagger in films like Seven Psychopaths and Mr. Right. Need a little more substance? Rockwell dances between sassy and dark in Matchstick Men and Three Billboards Outside Ebbing, Missouri.
If the studios wanted a huge name that could out-wit Batman while making us laugh along the way, Sam Rockwell would have made for a terrific Riddler.
Robert Downey Jr.
Lastly, Hollywood could have snatched Robert Downey Jr. now that he's no longer part of the MCU (or is he?). It's possible he (and Tom Hiddleston, for that matter) has contractual obligations that would hinder this development, but it'd be worth a shot.
Is there anyone funnier, snarkier, or more confident in the acting field today than Robert Downey Jr.? Tony Stark is, in a lot of ways, Edward E. Nigma, but he's rich, and despite his own narcissism and megalomaniac worldview, he's trying to make the world a safer place.
He could just as easily flip the switch and take things down a darker path as The Riddler.
Summary
I'm not mad that Paul Dano is The Riddler. In fact, I love the casting thus far for The Batman, which can't come soon enough (it'll be here in 2020).
I just wish we would have known The Riddler was coming and that there had been a louder conversation as to who would be up for the role. Dano certainly beats Jonah Hill in terms of raw talent and versatility, but as you can see, there are several other viable options that got skipped over.
I'll see The Batman, though, and hopefully there's something else with this movie that allows entertainment betting enthusiasts to get in on the action. If so, you may want to keep an eye out for any The Batman movie rating prop bets, as well as wagers asking how The Batman will do at the box office.
Until then, be on the lookout for any other entertainment blogs we push out. And for all of your sports betting needs, be sure to hit up our constantly updated sports betting HQ for the latest odds, expert picks, and more.
September
Casino of the Month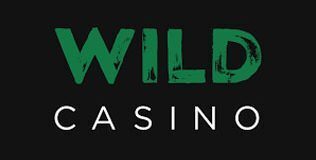 Welcome Bonus
250% up to $5,000