Hide Bonus Offers
| | | | | |
| --- | --- | --- | --- | --- |
| #1 | BetOnline Sports | 60% Up To $1,000 | Visit Site | BetOnline Sports |
| #2 | Bovada Sports | 50% Up To $250 | Visit Site | Bovada Sports |
| #3 | BetUS | 125% Up To $2,500 | Visit Site | BetUS |
| #4 | Everygame | 100% Up To $500 | Visit Site | Everygame |
| #5 | MyBookie | 100% Up To $1,000 | Visit Site | MyBookie |
8 Tips for Making Money on NBA Top Shot

Everyone loves the NBA. You can watch it, play fantasy sports through it, and even bet on it. Something that has taken over the internet recently brings a whole new dimension to your NBA fandom.
Like those other profitable NBA endeavors, you can also make money off it. It's not traditional NBA betting, but there is certainly risk and upside associated.
I'm talking about NBA Top Shot, which puts a new spin on sports card collecting, where you can purchase and collect digital highlights (otherwise known as NFTs) of your favorite NBA players.
There are a lot of questions about the current market, "moment" value, and the longevity of the platform, but the upside and earnings potential still stand out.
With that, I thought I'd share what I've learned so far, and hand out my personal tips and advice for making money on NBA Top Shot.
My NBA Top Shot Experience So Far
The big disclaimer here is that I'm just like you; this is all pretty new to me, and I also aim to make a little money from NBA Top Shot.
I am not a financial advisor or an expert on NBA Top Shot (it's new, so nobody really is), so take everything you see here with a grain of salt.
At best, it's a side gig for someone like me, but for a lot of people – considering some "moments" have gone for hundreds of thousands of dollars – this is serious business.
First, let me break down my NBA Top Shot experience to this point.
Bought a $9.99 Pre-Order Pack
Bought a $14 Pack
Turned $23.99 into $232
Bought a $299 Pack
Sold a Luka Doncic Moment for $1.6k
I have also dabbled in purchasing other moments, but my big claim to fame – and why I can safely say that basically anyone can profit from NBA Top Shot – is selling that Doncic card for a massive profit.
In just a couple of months, I turned $23 into over $1,600.
A lot of people have done something like this, and for some, the upside has been insane. You can do it, too, but you do have to consider a lot of different aspects and be careful of a few things.
To help you maximize your earnings potential, read on to learn how to make money on NBA Top Shot.
Buy Packs Whenever You Can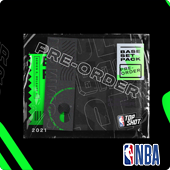 The first and easiest way to make money from NBA Top Shot? Packs.
Whether they're cheap $9.99 pre-order packs that basically everyone can get, or insane $999 packs that not everyone can stomach, you need packs to really make big money.
Why? Because from what I've seen so far, you can make 3-5x your buy-in, pretty much no matter what.
This is based off buying packs early on in 2021, of course. As the site matures and the user base grows, more packs will come out, prices will drop, and the market could fluctuate greatly.
It already has, and due to its unpredictable nature, the best and easiest way to get instant profit is to buy a pack for a set amount, and immediately flip those cards.
What you list your moments for is totally up to you. However, the site does have a "pricing helper" which helps assign value to your card, and you can also undercut the lowest asking price for that same card to give yourself the best shot at a fast sale.
Flip Moments
Buying packs is probably always going to be the best way to make money from NBA Top Shot. One of the other good ways is to go to the marketplace, buy cards, and sell them for a profit.
That is easier said than done for a few reasons:
The site has a 5% sales fee.
Cards aren't always had at value.
You need someone to buy them.
Other sellers undercut you.
Remember when I said you can easily sell new moments accrued from any pack you buy? That's proven to be true with all three packs I've purchased, but it's also because I listed most of them at the lowest price to make sure I got rid of them.
A lot of the moments you acquire hold little value, while even having a big ticket item like a Doncic card means little if, you know, it doesn't actually sell.
But everyone else has this same mindset. They either want to make money long-term, or they want to make money right now. Maybe both. But if you want cash now, flipping moments gets you that.
Flipping moments isn't easy, but it's still one way to make money. Cards that are more expensive offer a little more upside for flipping, but the risk is obvious.
Cheaper cards are less risky, but you won't make much off of them if you do manage to flip for profit.

Top Tip
Buy cards you feel strongly about. Ideally, these are moments that could be sound long-term investments, come at a bargain price, and/or are cards you think could also be flipped relatively quickly.
Value is key here, but what do you look for?
There are several things that ensure the moment you're buying or selling is actually valuable.
Recently, NBA Top Shot debuted badges for rookie and "first moment" cards, while there have also been challenges and rare cards available for purchase.
For the most part, though, you want the following.
Limited Edition (moment count)
Low serial number
Player jersey number
First moment
Rookie moment
The more, the better, but any moments with the criteria above stand to be worth more.
On top of that, the actual highlight being something of substance (from a key moment in the league, or simply being an exciting or appealing moment) also plays into its value.
No matter how you value moments, what price you pay, and how much you hope to sell them for, just know that flipping these cards does carry risk, and often the profit will be nominal.
Target the Superstars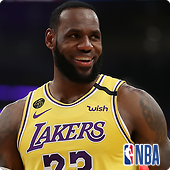 If you want to assess which cards are the most or least valuable on NBA Top Shot, a quick and easy way to do that is to filter by lowest asking price.
Looking at "ascending", you'll quickly see low-level players with a 35,000+ circulating count. These go for under $10 when they're at their lowest value.
Switching to the "descending" side of things, you get a look at the most expensive moments NBA Top Shot has to offer. They tend to have two things in common.
They're very rare.
They're superstars.
Rarity isn't subjective. The rarest moments are probably at about 2000 CC (circulated count) or lower, and pretty much anything within that threshold can be sold for a decent chunk of change.
The rarer, the better, but they also need to be big names that carry value and are players people want to collect and/or flip.
LeBron James is unsurprisingly the big moneymaker, but rare rookies like LaMelo Ball and other massive stars like Luka Doncic and Kevin Durant also command big money.
It won't be easy to cheaply acquire these players outside of finding them in packs, but it could be worth doing so in the long run.
Get Series 1 Cards
Want valuable cards, but don't want to pay up for superstars? Focus on Series 1.
This was the first installment of common cards released by NBA Top Shot, but with the site already onto Series 2, they're a forgotten entity.
For whatever reason, things that come first tend to hold the most value, and that's the case with NBA Top Shot moments; even if they're of guys like Robin Lopez and Steven Adams.
The player doesn't matter so much here. It's the Series, the card count, and the fact that they are inherently rare because of when they dropped.
I'm personally not going out of my way to land them just because the superstar options are a bit pricey, but if you're looking for palatable cards that aren't super common (that you can potentially profit off of later), stockpiling Series 1 cards isn't a bad NBA Top Shot strategy.
Buy Cards of Injured Players
This goes into the flipping category, seeing as the end game of this post is showing you tips and advice for making money on NBA Top Shot.
It's also kind of its own thing.
Players are notoriously devalued in the NBA Top Shot, and this happens for a variety of reasons. You can assess the reasoning and impact at your leisure, and you can also track the ups and downs of player stock via the Evaluate.Market link found on the player cards.
One of the easiest ways to do this, however, is to simply buy low on injured stars.
A great example was when the highly sought rookie LaMelo Ball was going for thousands, and a wrist injury put him on the shelf for (possible) the rest of the year.
Suddenly Ball wasn't a lock to win NBA Rookie of the Year, and his Hornets could be negatively impacted by his absence.
Players can gain value via outside hype, and possibly winning individual awards is a great way to generate fan interest (and up their value).
It's worth noting that in Ball's case, of course, that it's fairly arguable he's already done enough to win ROY this season.
Lukewarm take: LaMelo Ball has already done enough to warrant 2021 NBA Rookie of the Year even if his injury keeps him out for the rest of the season.

I hope he gets better soon, man. He is such an incredibly fun player. pic.twitter.com/U7K2fffwS7

— Bryan Kalbrosky (@BryanKalbrosky) March 22, 2021
Still, players see their value drop when they get hurt, because it impacts their team value, they suddenly aren't as relevant, and depending on the severity of the injury, it could impact their play or value, long-term.
Provided the latter isn't the case, you can buy low on injured star players while everyone else panics. Once they're healthy, their market will understandably pick back up, and you should be able to profit.
This is technically flipping – and there is still plenty of risk – but the more long-term perspective makes it an NBA Top Shot money making strategy all on its own.
Complete Challenges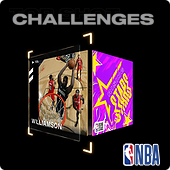 Challenges are a fun and possibly rewarding aspect of NBA Top Shot.
The basic idea is pretty simple; if you collect an entire predetermined set, you get rewarded with a rare moment that can only be acquired by completing the challenge.
This creates buying incentive in the marketplace, and if you complete the challenge, you can come away with a rare card that only a select few have the right to own or sell.
In summary, here's why you do them.
You like collecting moments.
You get a unique/rare moment.
You can flip the moments you collect.
The first part really isn't about making money, but the other two are. Obviously, if you're collecting every moment for a specific set, your goal is to get the prize at the end of the tunnel.
NBA Top Shot has a ticking clock, and when it goes off at all 0s, you get the rare card being advertised, provided you have all of the required cards.
You can then sell that rare card, as well as any of the moments you had collected to obtain it.
There is money to be made in doing that, but you need to consider two things.
You're not alone.
The set loses value instantly.
You are not the only person trying to make money on NBA Top Shot, so as rare as that prized moment might seem, there should still be hundreds or thousands of those cards being sold, right along with yours.
I think you'll usually make some money off of it, but that could be taken out by the fact that the other cards purchased to get that rare moment will immediately lose value upon the challenge's completion.
You can assume the risk there and sell those cards at your own leisure, or you can tap into the hype of challenges and simply flip them up until the challenge timer expires.
There is risk in all of this, but also potentially a sizable reward.
Wait Until a Pack Drop to Sell
This could also classify as flipping, but it's too specific to leave it at that. Instead of merely buying and selling a card, you're using a very specific NBA Top Shot strategy to make some coin.
In this case, you're buying low when the market is down, with an eye on selling whenever the market picks back up.
This is beneficial in every regard, but you can do it cheaply by scooping up a slew of 35,000+ CC moments and waiting until a pack drops to unload them at a higher price.
Why? Because future pack drops will require a minimum of three owned moments, and as the site grows, I'm sure criteria for new packs will get even more intense.
Perhaps you'll need full sets, a certain number of moments for a specific player, or at least the number of required moments in your collection will grow.
Whatever the case, this incentivizes movement in the marketplace, and if/when that occurs, you can take advantage of it.
The gains are small individually, but if you buy 10 moments at $8 each and later flip them all for $20 each, you just more than doubled your money.
Be Selective with Purchases
The last piece of advice for making money on NBA Top Shot is to take it easy initially. Don't invest money you aren't okay with losing and be selective as far as which players and moments you purchase.
I literally have seen numerous investors pay thousands for low-level players that had high serial numbers and a high circulating count.
You don't want to do that. Any of it, really.
The best way to make money from NBA Top Shot is always going to be packs. After that you can compete in challenges to acquire rare moments, and you can always try the art of flipping cards.
The latter is really the second-best way to profit from NBA Top Shot, and as noted, it can be approached and conducted in a number of ways.
No matter how you do it, I'll leave you with this parting tip; be selective with what you buy.
Make sure what you're buying meets the right criteria of something you either actually want, something you don't mind holding for a while, or something you believe is valuable.
That, or you're very confident you'll be able to flip it for profit immediately.
But going blindly into the marketplace without any kind of plan is strongly discouraged. That's a good way to lose money in a hurry.
Making Money on NBA Top Shot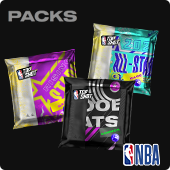 Hopefully, my tips for making money on NBA Top Shot are helpful. For the most part, you just need to be smart about this, and try to make it fun.
As is the case with anything dealing with money, you do have to risk some cash to get some back, but you shouldn't be doing this with money you can't afford to lose.
This should also lean more towards entertainment, or at least have a clear plan in place as far as an "exit strategy".
Making money on NBA Top Shot is easy initially, but if you do not get packs, things slow down remarkably. If you can consistently get packs (and good cards), of course, it's potentially insanely lucrative.
Even where I'm at – turning $23 into $1,600 – that's a pretty nice profit for very little investment.
Of course, there are other (arguably better) ways to make money from the NBA. The best continues to be simply betting on the games and props.
If you're game for doing that, be sure to check out the best NBA betting sites before placing any bets.