8 Sports Stars Who Lost All Their Money

It seems incredible, you think, that you can live on a decent salary from your job and get your bills paid (just barely, at times, but you still do it), and yet multi-millionaire athletes can lose everything.
In the blink of an eye, last year's hero is this year's bankruptcy headline.
Imagine a world in which NFL rookies had to spend one hour a week in a financial management course. Or a world in which boxers were told exactly how much it costs to buy and feed a pet tiger. Or why giant jewelry isn't just tacky; it's also financial suicide.
I detail several cautionary tales of how money made fast and furiously crept away, quietly and consistently, day to day, hour to hour, in purchases large and small. Here are 8 sports stars who went bankrupt.
Warren Sapp, Football
This defensive tackle was a first-round draft pick back in 1995 and a superstar on the field, although there was a tendency toward unnecessary roughness.
Sapp played with the Buccaneers and the Raiders. He was a seven-time Pro Bowl selection and a Super Bowl champ.
Sapp made 96 sacks in his NFL career, and he was voted into the Pro Football Hall of Fame as soon as he was eligible. There is no question about his quality as a player.
He signed a $36 million dollar deal with the Bucs and another $36 million contract with the Raiders.
Although he incurred fines for unsportsmanlike conduct during his time as a pro player, the fines were in the thousands of dollars, and Sapp's income could absorb the hit easily.
Sapp did invest in a construction firm that suffered from some bad timing and a real estate market recession. In the 2010s, there were IRS issues, as well as alimony and child support needs that went unmet.
Sapp also had some unpaid property taxes that needed to be addressed, and in addition, he'd borrowed money from some of his personal contacts.
Sapp did score a job with the NFL Network as an analyst, but the network terminated the agreement when Sapp was accused of crimes, including assault. Although the charges were dropped, the job remained unavailable to Sapp.
Mr. Sapp filed for bankruptcy in 2012 with less than $1,000 to his name. His home in Orange County, Florida, was auctioned to pay his debts. His net worth in April 2020 is estimated to be in the negative.
Mr. Sapp has the intelligence to work as an analyst and the inherent football skills that have put his name into the Hall of Fame. I am confident that Mr. Sapp, if he can recover a sense of self-assurance, can be a positive force in football again.
John Daly, Pro Golfer
The amazing thing about addictions is that, like elastic waistbands, they grow with you.
Nicknamed "Wild Thing," Daly lost a reported $90 million to a gambling addiction. Confused, Daly is reported to have said, "I thought it was only around $25 mil!"
He then went through his old tax returns, gained clarity, and summed up his newfound understanding of how much he'd lost by saying, "Oh, yeah."
Let's back up a bit. Daly played golf since he was a kid, and he was good at it. Great, even. He went to college at the University of Arkansas on a golf scholarship.
He left college to go pro and joined the PGA in 1991. He won the PGA Championship tournament the first year he belonged to the organization.
He's a natural golfer and has dozens of big tournament wins under his belt. But he began to struggle with drinking in the early 2000s, although he continued to win.
In 2008, he broke the camera of a spectator at the Australian Open. He purportedly gave up drink that same year after the police found him passed out in front of a Hooter's.
It says a lot about Daly that he has sung backup for Kid Rock and is reportedly good friends with Hootie and the Blowfish. He wants to experience the whole of life, and he goes for it. Sometimes it's fun, and sometimes it backfires.
The good news for Daly's financial health is that he has recovered some of his gambling losses through business investments and partnerships. As to his golf career, he played in a Champions Tour in 2019 and scored decently well.
I look forward to his comeback. He's a compelling personality with a mighty swing.
Vince Young, Football
A lot of kids who come from modest homes and who sign their first NFL contract think that the money will never run out.
Those of us who are older and jaded sneer at these youngsters and hoarsely proclaim, "Oh, honey. Between the IRS and alimony and the mortgage, you're lucky if you've got hot dogs in the fridge."
We then gulp at our one luxury: chilled Ketel One, straight from the bottle. But this isn't about me.
Vince Young, two-time Pro Bowler and the NFL Offensive Rookie of the Year in 2006, has won an impressive number of awards. But he's currently better known for the expenditures that drove him to financial destruction.
This NFL player spent—according to Yahoo Finance—$5,000 per week eating out at the Cheesecake Factory.
Now, I love the Cheesecake Factory as much as the next person, but even I couldn't manage to rack up more than $250 a week there on cheesecake and lemon drop martinis. Maybe $300, since that sentence just set off a craving for cheesecake and alcohol. $350. $400 at the most.
Young was on the cover of the Madden football video game. I always assumed this was the ultimate hallmark of success. But perhaps the heady heights of a Madden cover are what drive some stars to new lows. What else could ever compare? The birth of a child? The leadership of a small, tropical nation?
Whatever the reason, Young burned through his NFL paychecks, as many players do. He spent all the money he earned from endorsements, as many players also do. He took out a payday loan with high interest, which put him further and further behind.
Young filed for bankruptcy in 2014.
Young was such a genius on the field that Jay Leno had him on his show before Young was even done with college. There is a "Vince Young" day in his hometown. He still holds numerous football records at his alma mater. Fans of Young really, really want him to bounce back, me included.
Dennis Rodman, Basketball
If a person is a wild personality, a character of some renown in their field, perhaps it's just silly to expect them to be conservative in their finances.
John Daly, the golfer discussed herein, was known for sporting a mullet and wearing clothes that were described as "not very country club."
And Mike Tyson…needs nothing further said.
Now we're at Dennis Rodman's story. Rodman was one of the most talked-about basketball players of all time, as much for his off-court lifestyle as his on-court prowess.
Rodman is a two-time NBA Defensive Player of the Year. There are about 450 NBA players in the league, so the honor is an impressive one. The Pistons retired his jersey, and Rodman was inducted into the Hall of Fame.
While an NBA player, Rodman dyed his hair many colors. He pierced himself in many places. He wore a wedding dress and started fights. He went to North Korea and hung out with his buddy, the dictator. He was a media darling, always good for a story.
He suffered from alcohol and legal issues and hung out with Donald Trump and Kim Jong-Un. His money disappeared.
He wasn't able to pay child support ($50,000 a month), so he attempted to launch a basketball league for topless women. It doesn't seem to have panned out.
Rodman is too talented and too colorful to fade away. I want him to find something that will leverage his showmanship in a way that will benefit him and the world.
The ability to get and hold media attention is a valuable one and can be used to support any cause. I hope Rodman finds a good fit.
Note: NBA teams, like NFL teams, have team doctors and nutrition consultants. Can't they spring for counselors and financial planners?
Lenny Dykstra, Baseball
Dykstra, a World Series center fielder, played for the Mets and the Phillies through the '80s and '90s. He scored 81 home runs and more than 400 RBIs.
Despite being on top of the world when he was a three-time MLB All-Star, he was later plagued with legal troubles in the form of fraud, grand theft auto, indecent exposure, and drug possession. He spent time in prison, a giant and inglorious fall from his Silver Slugger Award.
Dykstra retired from baseball because of injury. He ran a car wash, but his partner sued him. It was when his partner alerted the world to Dykstra's earlier, potential steroid use that Dykstra's world began to crumble.
He spent a great deal of time investing and bought Wayne Gretzky's mansion for more than $15 million. It was eventually taken away from Dykstra when he couldn't make payments.
After a number of business ventures struggled and folded, Dykstra declared bankruptcy. By 2009, he was living in his car. I would like to say that this was rock-bottom for the once-great Dykstra, but unfortunately, he was later arrested for threatening a rideshare driver with a firearm.
I don't know if Dykstra will find his footing again. His baseball career accomplishments have been called into question due to the steroid use allegations. Without his baseball reputation to leverage into corporate spokesperson opportunities, he'll be hard pressed to find work.
Mike Tyson, Boxing
There was a time when every boxing prediction featured and favored Mike Tyson. It seemed that every fight he touched turned to gold, and the Mike Tyson era looked like it would never end. He must have believed this, as well.
He didn't just churn and burn through his hundreds of millions. He went on to spend himself into a deep hole. That takes more than bad Cheesecake Factory decisions. It takes a commitment to spend, spend, spend like your life is going to be short, short, short.
Tyson admittedly focused the bulk of his spending on homes, jewelry, cars, jewelry, prostitutes, and just a little bit more jewelry. Also, a pet tiger. Who wore jewelry.
He was forced to get rid of the tiger after he'd had her for years, he reported, because the big cat apparently "tore off a human's arm."
To be fair to Mr. Tyson, he was the youngest heavyweight boxing champion in history, and he was making money as fast as promoters could throw it his way.
If you hand a kid in their 20s a wad of millions, chances are that parties will be thrown and money will be spent. Cars and jewelry will be purchased.
Unless and until negative consequences are experienced, there's no reason to curtail the fun. Unfortunately for Tyson, these consequences began to accrue in the form of ever-increasing bills.
He also developed drug addictions that were siphoning away assets with rapidity. Tyson eventually declared bankruptcy in 2007.
However, he has bounced back financially and now boasts a thriving business selling marijuana in the burgeoning legal-cannabis market thriving in the United States and beyond.
Of course, Tyson admits to smoking about $40,000 worth of cannabis each month, which could eat into his profits. But he seems to be safely in the black for now.
Leon Spinks, Boxing
Leon Spinks is a gold medal Olympian, winning the highest prize at the 1976 Montreal Olympics. In '78, he beat Ali, and he held the world heavyweight title until he lost his next match to Ali.
There is some speculation among medical professionals that during his active boxing years, Spinks began to suffer deleterious brain activity. Perhaps this impacted his later thought processes.
This boxing great didn't just go broke, losing the reported $5 million he made as a professional boxer; he became homeless as well. All due to the great equalizer: drug addiction.
Mike Ditka hired Spinks to work as a greeter at Ditka's Chicago eatery, and it worked, for a while. Spinks would smile and shake hands with all of the sports fans who flocked to the restaurant. But it didn't last long, and Spinks continued in his downward spiral.
However, Spinks disputes that drugs were the only source of his money woes. He has noted that boxers in the ring are overly reliant on their promoters, attorneys, and agents, and that the money can just vanish.
For those of us who bet on boxing, we know that as much time is spent on building the hype as in building the boxer.
By the early 2000s, Spinks was working at a YMCA for minimum wage.
Evander Holyfield, Boxing
So many professional athletes are brought to financial ruin in the guise of overwhelming monthly child support payments.
Holyfield was reputed to have made more than $500 million between the ring and endorsements of such products as Coca Cola and boxing-centric video games.
However, he has had several divorces and more than ten children. The child support payments combined with lavish spending habits brought Holyfield to the point where his 54,000 square foot home was repossessed by the bank. By 2012, he declared bankruptcy.
In 2014, Holyfield was providing guidance to a young boxer, Zhang Zhilei, who had won silver in the Beijing Olympics. Holyfield has stayed out of the spotlight in the intervening years.
In Sum
For some reason, tennis players always seem to make the wise, prudent investments. Is it because you can't party too hard and still rock the tennis court?
In football, some players are able to party and show up on the field hours later, still as tough (or even tougher) than they were before they besmirched their physical integrity with God knows what.
Golfers, too, can get away with hard living. Rumor has it that John Daly's pre-tournament golf warmup consisted of lighting a cigarette and popping open a can of Diet Coke.
I can't sneer. My father told me he chose the Navy because it was the only branch of the service that had no physical fitness requirements at the time (back in the 1960s). People say I take after my dad.
However, I also take after my dad in having a properly diversified portfolio. I just feel sad that these superstar athletes didn't have anyone who could explain finance to them in a way that made sense.
AUGUST
Casino of the Month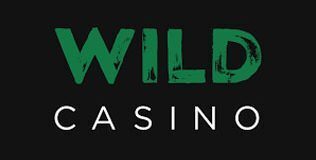 Welcome Bonus
250% up to $5,000
Read Review
Visit Site