2018 NFL Betting: 8 Value Bets for Division Winners in the Coming Season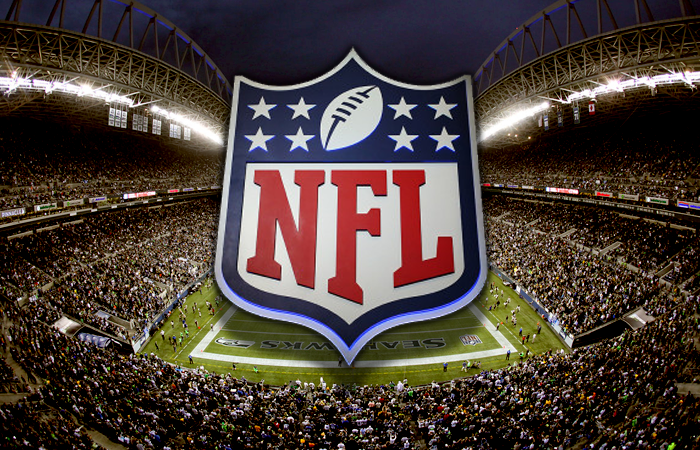 The New England Patriots seem like locks to rule the AFC East every single year. As long as the Tom Brady and Bill Belichick pairing is around, it's unlikely that will change anytime soon.
Seriously, the dominance in that division has been flat-out annoying.
I'm sure fans of the New York Jets, Buffalo Bills, and Miami Dolphins feel the pain, while sports bettors likely consider an elite pivot off of the Pats in that division on a yearly basis.
The end result is usually a gigantic slap in the face.
Yeah, like that.
Truly, New England has literally staked their claim in the AFC East, securing division crowns in each of the past nine seasons.
The 2008 season produced a tiny hiccup with a Tom Brady injury opening the door for the Miami Dolphins to snag the division lead, but that was the first/only time the Matrix glitched out in the past fifteen NFL seasons.
Cue the Charlie Brown walk for the rest of the AFC East, am I right?
As deflating (see what I did there?) as that can be for the Bills, Jets, and Patriots, the good news is that this is the only division in pro football that is a total waste of time for NFL bettors looking for elite value.
That being said, I'll even make a pitstop there as I try to round up one sneaky sleeper that actually might be worth betting on for all eight divisions going into 2018.
All odds that are referenced in this article were taken from BetOnline on 6/1/2018. These odds may have changed since the time of this writing.
AFC East
In all seriousness, there isn't a value bet in this division I'd personally pile money onto. There is no reason to assume the Pats are about to hit a wall and struggle to get out of this division alive.
Buffalo made the playoffs last year, but their defense is still inconsistent, and they made a big change under center. I don't exactly trust A.J. McCarron or a raw rookie like Josh Allen to lead them to a better record than the Pats.
There's also the Jets, but they have a similarly shaky quarterback situation. They could be a bit better, but something tells me New England will find a way past a Josh McCown/Sam Darnold-led squad.
For me, it's Miami or bust here.
You're probably not betting on New England (-550 odds to win the division at BetOnline), so you could instead hope the Fins finally figure things out.
Adam Gase did get this team to the playoffs two years ago, and despite losing Ryan Tannehill for the year to a torn ACL last summer, Miami still went 6-10.
Miami is far from elite, but they actually have some talent on defense and a quality core on offense.
With a healthy Tannehill back in the saddle and Gase's offensive system (hopefully) finally taking off, the Dolphins really aren't a terrible value (in theory) at this price.
It's worth noting Miami even edged out the Pats once in 2017, while they split their series with the Jets and lost two relatively close games to the Bills.
Now that they don't need to trust in Jay Cutler of all people, they might actually be able to exceed their low expectations.
AFC North
The Pittsburgh Steelers are the class of the AFC North, but what happens if they don't win it?
The Steelers did take a hit defensively with star linebacker Ryan Shazier getting hurt last year, while Le'Veon Bell's current contract situation creates an unwanted distraction.
There might be room for someone else to rise up the ranks, and if that's to be true, I think Baltimore is the next team to consider in this division.
The Bengals are probably third, and Cleveland (both +1000) isn't quite there yet, but the Ravens have always fielded a strong defense and at least been competitive.
Baltimore's offense and losses in close games tends to hold them back, but it's pretty arguable that the drafting of quarterback Lamar Jackson lights a fire under veteran passer Joe Flacco.
The effort to improve is there, too.
The Ravens completely revamped their passing game, having brought in veteran talents like John Brown, Willie Snead, and Michael Crabtree.
If the Ravens end up being a more feared unit through the air, this just might be their most complete roster in years.
They'd still need the far more talented Steelers to falter, but at +450, bettors need to consider the possibility of that happening in 2018.
AFC South
This division surely belongs to the Jacksonville Jaguars or Houston Texans, while the Tennessee Titans are even a viable threat after making the playoffs last year.
It feels weird to say it, but the AFC South could be wide open again in 2018, and with a healthy Andrew Luck back at the helm of Indy's offense, the Colts might be the best overall bet.
Jacksonville has the best defense in the division, but with Blake Bortles still leading their offense, it's possible they've gone as far as they can go already.
Even if that's not the case, the Jags could take a mild step back with Luck returning to the field.
It's not like Indy was a lock to win the division crown every year with Luck active, but his return does provide a serious jolt to an offense that was dormant in 2017.
Indianapolis finally made positive changes elsewhere, too, as offensive guru Frank Reich takes over as head coach, and the team finally parted ways with aging running back Frank Gore.
Luck's return should help Indy offensively even though their roster lacks high-level talent, but what could make the Colts solid bets is an improving defense.
More balanced and with their franchise passer in tow, Indy feels like the best overall value in this division.
PICK
Indianapolis Colts
+450
AFC West
KC is in an interesting position, as they willingly parted ways with veteran passer Alex Smith to start the Patrick Mahomes II era.
That got the Patrick Mahomes hype train rolling.
That could end up being the right move, but for a team that won the division last year and had title aspirations, it's a significant alteration.
Still, the Chiefs boast a full complement of explosive weapons for the raw Mahomes to develop with.
Kareem Hunt is a dynamic star rusher, Travis Kelce is one of the best tight ends in the game, and the duo of Sammy Watkins and Tyreek Hill will give opposing corners nightmares.
Kansas City lost a steady presence under center, but they gained a quarterback with gusto, mobility, and a cannon for an arm. Theoretically, Kansas City's offense will only get more dynamic and explosive over time.
Add in a talented and hopefully maturing defense, and the Chiefs could very well remain the class of this division.
If that's the case, bettors are getting insane value with their +350 price right now.
PICK
Kansas City Chiefs
+350
NFC East
If losing Smith is supposed to negatively impact Kansas City's odds to win the AFC West, then it has to provide a boost for his new NFL squad, right?
NFL oddsmakers aren't really going both ways for you here, but I ask you to again consider denying them and look at the staggering value with Washington.
For one, this was already a pretty competitive unit even before the stable Smith arrived via trade. Now that he's running their offense, there is a strong argument that Jay Gruden's system will run much more smoothly than it ever did when Kirk Cousins was in town.
Talent is the driving force here.
Much like he had in KC, Smith has a slew of talented bodies to work with in D.C, as the Redskins have a freak athlete at tight end in Jordan Reed, a big play threat on the outside in Josh Doctson, and a burner in the slot in freshly-signed Paul Richardson.
Washington's running game could be better than it was in 2017, too. Chris Thompson provides this offense with a dynamic scat-back, while talented rookie Derrius Guice could head a very strong stable of running backs.
Defensively, the Redskins have loads of potential as well.
Josh Norman heads a talented secondary, while Ryan Kerrigan leads an aggressive pass rush. The Redskins still aren't a finished product on the defensive side of the ball, but they're certainly trending in the right direction.
If Alex Smith is the missing link the Redskins think he is, Washington offers insane betting value.
PICK
Washington Redskins
+800
NFC North
The Minnesota Vikings are the understandable favorites to repeat as champions of the NFC North, and if they fail, the Green Bay Packers are your next-best bet.
Those two teams are priced like the top two threats, too, but if you want something more outside the box, consider aiming higher with a surprisingly deep and talented Bears team.
Chicago already started getting better on defense last year, but it's their offense that could shock and awe in 2018.
After seeing Carson Wentz blow up in his second NFL season, some wonder if this year could bring out a huge leap from Mitch Trubisky.
One of Wentz's former teammates suggests there are similarities between the two.
That might be a mild reach at first glance, but Trubisky flashed brilliance as a rookie last year, is a dual-threat passer, and also has a pretty stacked offense around him.
Allen Robinson, rookie Anthony Miller, and Trey Burton give Trubisky viable passing game weapons, while Jordan Howard and Tarik Cohen form a deadly duo in the offensive backfield.
Insert offensive guru Matt Nagy as the main shot-caller, and the Bears could easily end up being one of the big surprises in 2018.
Is it enough to win the NFC North? That's for bettors to decide.
NFC South
After how things went down in 2017, it's no shock that Vegas is having a difficult time projecting the NFC South.
The division saw three teams go at least 10-6, with all three making the playoffs. It was the Saints who rose up and stole the division crown, but it could just as easily be any of the other three teams that snag it in 2018.
My vote is for the Panthers, who offer the second-best price behind the Tampa Bay Buccaneers.
That's mildly surprising, as the Panthers continue to boast a borderline elite defense and one of the more dangerous rushing attacks in all of football.
Carolina got even deadlier offensively by adding speed to their passing game this offseason, too.
Veteran Torrey Smith can still stretch the field, while rookie D.J. Moore combines with tight end Greg Olsen and scat-back Christian McCaffrey to form one of the more dynamic offensive systems in the NFL.
Carolina even upgraded over departed veteran bruiser Jonathan Stewart, as they brought in C.J. Anderson to boost their early down and goal-line offense.
Overall, the Panthers are built to win in the trenches on both sides of the ball and are just three years removed from a Super Bowl run.
As long as Cam Newton is guiding this team, they're a threat to do big things, and as +300 bets simply to win their division, they feel like an elite sleeper for 2018.
PICK
Carolina Panthers
+300
NFC West
Lastly, you can consider how things might unfold in the seemingly loaded NFC West.
The Seattle Seahawks narrowly missed out on the playoffs last year, but they still have Russell Wilson and Pete Carroll leading the charge.
The Seahawks shed some dead weight this offseason, too, so a would-be depleted defense might actually be faster and more active than we've seen in recent years.
Assuming Earl Thomas stays in town to call the shots on defense, this unit (and team) may be one of the more overlooked teams going into the new year.
Rookie Rashaad Penny also provides a jolt for a poor running game, while the Seahawks brought in Brandon Marshall to hopefully open up their passing attack.
Overall, the Seahawks got a little bit better and were already the second-best team in this division.
Elsewhere in the NFC West, the Arizona Cardinals are seriously banking on Sam Bradford staying healthy, while it feels like the love for the San Francisco 49ers is a bit premature.
The Los Angeles Rams seem like the top threat and most realistic roadblock for Seattle, yet they need to prove last year wasn't a fluke. If it was, the Seahawks are back in the driver's seat to steal back the division and return amazing value for bettors.
Closing
That does it for my look at some of the best division winner sleepers going into the 2018 NFL season.
I'm not saying all of these sleepers will for sure win their division, but I do think I shed some light on a few situations where the top favorite may not be such a slam dunk.
On top of that, every sleeper here had a valid argument (and a great price) worth backing going into the new year.
All my picks were based on the current odds at BetOnline, but don't be afraid to shop around at other betting sites and see if you can find some extra value.
Whether you bet hard on the favorites or take a crack at some of these sleepers, I wish you luck in your NFL division betting in 2018!