The 8 Best Places to Drink Coffee in Las Vegas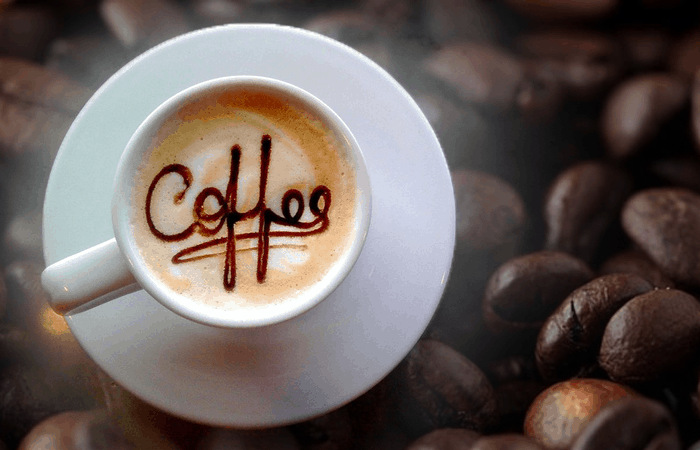 Since I quit drinking alcohol 4 years ago, I've become known as Javahead Jones— "born to be wired." I drink a lot of coffee. Since I also love to gamble, spending some time learning where the best places to drink coffee in Las Vegas seemed like a natural thing to do.
I'll admit that coffee is an acquired taste.
But most of the people I run with these days and have acquired it.
First, Some Coffee Drinking Tips for Everyone
If you're new to the hip, new ways of enjoying coffee, here are a couple of things to keep in mind when enjoying coffee in Las Vegas:
Your coffee journal. This is an idea I stole from my experiences smoking cigars. I used to keep a diary of which cigars I smoked and when. I included notes about how much I enjoyed it and who I was with. You can (and should) do the same thing with your coffee experiences. This is an easy way to become more mindful of your coffee.
Try different roasts until you find one you like. The roast refers to how light or dark the coffee is. If you didn't roast the coffee beans first, they wouldn't taste like anything. And they'd smell like grass. The roasting process releases the oil from the beans, and this is what changes their color. It also changes the flavor of the brew that's made from them. Lighter roasts tend to be more acidic in flavor. Medium roasts tend to have more complex flavors. Dark roasts have a smokier taste.
It's okay to use cream and sugar. Some coffee purists look down their noses at coffee drinkers who use sweeteners to lighten their coffee. Don't worry about them. You're not trying to impress coffee snobs. You're trying to enjoy coffee culture, and that starts with enjoying your cup of coffee. You can move up to coffee without cream and sugar (if you want to) after you've acquired a taste.
Get to know the regulars at the coffee house. When I was a barfly, I knew all the regulars at my neighborhood bar. I didn't realize that coffee shops have a similar type of regular clientele. You might not visit Las Vegas often enough to get to know the regulars, but if you live there—or if you visit regularly—getting to know the regulars makes being a coffee nerd more fun.

PublicUS
1126 Fremont Street

Las Vegas, NV 89101

702-778-0888
If you're looking for the best place to enjoy a cup of java in Las Vegas, PublicUS is the place. It's located in Downtown, which is the hip neighborhood to hang out in. (It's old-school.) And if you enjoy hipster-watching, PublicUS can't be beat.
I can only think of one word to describe the coffee here—sublime. The people who work here are coffee maniacs.
Not only can you get one of the best cups of coffee of your life here, you can also enjoy small plates, pastries, and desserts—most of which are chosen to be seasonally appropriate.
They also serve beer, if you're into that sort of thing.
You should also know that PublicUS is NOT one of Vegas's best-kept secrets. People who love coffee already know about it, and the restaurant can get crowded. Its reputation is well deserved.
You can expect to spend between $10 and $30 per person here.
They're open from 7am to 7pm on weekdays. On Saturdays, they stay open until 8pm, but on Sundays, they close at 5pm. It's also one of the only places in Downtown Vegas with free parking.

Makers & Finders Urban Coffee Bar
1120 S. Main Street #110

Las Vegas, NV 89104

702-586-8255
If you like your coffee environment with a more modern and West Coast feel, Makers & Finders is the Downtown coffee spot you should try. It also has a more Latin feel than other coffee bars in Las Vegas. Some of their coffee beans are unusual and distinct from other coffee bars in town.
The coffee here is expensive and excellent. The people who hang out here are beautiful, too. (So are the people who work at Makers & Finders).
If you enjoy brunch-style dishes, you should get something to eat here, too. They have a cool list of $7 specials available to order at 7. They also have a list of happy hour special meals, all of which come in under $10. (Happy hour is from 4pm to 6pm.)
If you like wine and beer, you can get those drinks for $2 off during happy hour, too.
It's a popular Downtown spot, so it's not a bad idea to make reservations.
Makers & Finders is open from 7am to 8pm on Monday through Thursday. They stay open until 9pm on Fridays and Saturdays, though. On Sunday, they're only open from 9am to 3pm.
You can expect to spend between $10 and $30 here.

Mothership Coffee Roasters
2708 N. Green Valley Parkway

Henderson, NV 89014

702-456-1869
If you visited Mothership Coffee Roasters and thought you'd traveled through some kind of teleportation chamber to a coffee shop in Oregon or Washington, no one would blame you. Unlike the other 2 coffee shops in my list, this one's located in a Henderson strip mall, rather than in Downtown Vegas.
Mothership Coffee Roasters has 2 specialties:
Cold-brewed coffee (from a single source), on tap
Whole wheat pastries
Even the whole wheat they use for their baking hails from Washington state.
They sell homemade pies for the holidays, but they also have pastries you can order in the shop. Like the other coffee shops on this list, you can expect to get out of here having only spent between $10 and $30.
They're open 7 days a week from 7am to 6pm.

Avery's Coffee
9440 W Sahara Ave #145

Las Vegas, NV 89117

702-476-2063
Avery's Coffee roasts their own coffee on Tuesdays and Thursdays. This makes them the source for some of the freshest cups of coffee in Las Vegas. They source their own beans before roasting them, too.
They also serve a variety of sandwiches and breakfast items, all of which are priced well below $10.
They're closed on Sundays, but every other day of the week, they're open from 7am to 6pm.
The owners are usually on site helping customers themselves, which is a nice touch.

Sambalatte Torrefazione
750 S. Rampart Blvd.

Suite 9

Las Vegas, NV 89145

702-272-2333
I don't generally like to include chains on lists like this, but this chain is local to Las Vegas. Any of their locations will serve you a great cup of coffee, but I prefer the Boca Park location.
Like some of the other coffee shops on this list, they roast their own beans that they've sourced themselves.
Their colorful rainbow latte is something worth trying at least one. They also make some of the best cold-brew coffee in the city.
They have 3 locations:
Boca Park
Molasky Center
Jones
Their hours vary based on location, but since the Boca Park is my favorite, I'll list the hours there in this post. They're open from 7am to 8pm during the week, and from 7am to 9pm on Saturday. They're closed on Sundays.
The food menu includes standard coffee house type food: breakfast, pastries, sandwiches, soups, and salads.
It's hard to spend more than $10 at this coffee house.

Leone Café
400 S. Rampart Boulevard

Las Vegas, NV 89145

702-684-5853
This is another coffee spot for "beautiful people." It's also absolutely packed on the weekends, which makes it a no-go for some of my friends who hate crowds.
Leone Café is an Italian-themed coffee house. Their food menu consists almost entirely of salads and sandwiches, including paninis. Like most coffee shops, they offer their own menu of fresh-baked goods.
Leone Café is also on the higher end of this list, price-wise. You're looking at between $10 and $30 per person, but you're also likely going to order some more elaborate food here than at some other Vegas coffee shops.
They're open from 7am to 9:30pm except for Fridays and Saturdays, when they stay open until 10pm.

Sunrise Coffee House
3130 E. Sunset Road

Las Vegas, NV 89120

702-433-3304
Sunrise Coffee House is another affordable spot—it's hard to spend more than $10 per person here. That doesn't mean that you're not getting quality, though. They have every coffee drink imaginable here, and plenty of hot tea options for variety.
Their food menu focuses largely on vegetarian and vegan fare. But they also offer several dishes with eggs. Their eggs are free of hormones. Their produce is organic.
The owners are adorable, with a stated goal of offering an eclectic, neighborhood coffee house experience.
They're open from 6am to 9pm, 7 days a week.

Starbucks
Aria (2nd floor near the Promenade)

3730 S. Las Vegas Blvd.

Las Vegas, NV 89158

702-590-7111
Unless you're from the boonies, you already know about Starbucks. It is, after all, a nationwide chain and a public company. But at least 2 of the Starbucks in Vegas are worth a trip. I like the Starbucks inside the Aria. I also like the Starbucks just east easy of the Strip, by the Hughes Center—mostly for its modern architecture.
I won't go into a lot of detail about Starbucks here. They serve good coffee, but most people think they're a little over-priced. And they don't vary much from town to town.
If you've drunk coffee at one Starbucks, you've drunk coffee at them all. That doesn't mean the coffee there is bad. It's just that Las Vegas offers many more interesting places to get a cup of Joe than this.
They're usually open from 5am to 10pm, which means they're open both earlier and later than most of the other coffee shops on this list.
Conclusion
If you're a coffee nerd visiting Las Vegas, you have plenty of places to choose from. Of course, you'll have a hard time beating my top 3:
PublicUS
Makers & Finders Urban Coffee Bar
Mothership Coffee Roasters
But any of the coffee houses on this list will help you get caffeinated and integrated into the local coffee culture.
September
Casino of the Month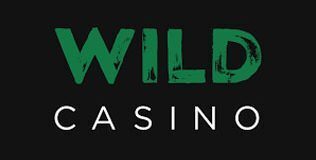 Welcome Bonus
250% up to $5,000