7 Ways Slot Machine Players Sabotage Their Chances of Success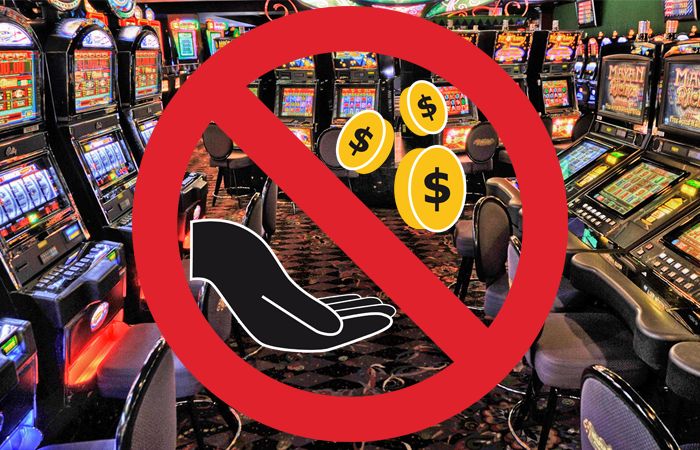 Slot machines don't feature as much strategy as games like blackjack and video poker. But there are still some strategies that you can use to boost your chances of winning.
Nevertheless, some players either ignore strategy or don't know anything about it. And this can sabotage your odds of winning in slots.
That said, let's look at 7 ways that players mess up their chances of success, so that you can avoid following in their footsteps.
1 – Failing to Research Slots RTP
Return to player (RTP), or payback, signifies your long-term chances of winning in a slot game. The higher the RTP, the better your odds of earning a profit.
Here's an example:
You find a slot machine with 95% payback.
You bet $100 on this game.
You would theoretically win back $95.
Obviously, you hope to win more than this, because the point is to earn big prizes.
Of course, this is difficult because the casino has a house edge on every game. But you can at least improve your chances by picking games with high payback.
Unfortunately, too many slots players don't research RTP. And this leads to playing games that don't offer you a very good opportunity to win.
It's easy to research payback for online slots games by googling different providers. Here's a step by step example of how you can do this:
You want to find RTP for Microgaming slots.
You can google either "Microgaming RTP" or "Microgaming slots payback."
This brings up several sites that list Microgaming's top payback.
You can use these guides to find Microgaming's highest paying slots.
You can do this for any other internet slots provider to find out the payback of their games. The next step is to visit casinos that feature the software you're looking for and start playing the top slots.
And it's more difficult to find RTP in land-based casinos. The reason is because brick-and-mortar casinos can order different payback for the same slot machine.
All states with commercial casinos require that slot machines meet a minimum payback amount.
For example:
Las Vegas requires that slots offer at least 75% payback.
The good news is that casinos realize this is incredibly low, which is why they normally have slots payback ranging from 85% to 95%.
You can research different brick-and-mortar casinos to get an idea of the composite RTP they offer. This is especially easy with Las Vegas casinos because it's such a high-profile gambling destination.
2 – Not Reading Game Rules
Slot machines are really easy to play. All you need to do is insert your money or make a deposit (online) and start spinning.
Some players don't even bother to read a game's rules because of the simple playing process. And this leads to some confusion when it comes to bonuses and jackpots.
Let's look at an example:
You're playing an online slot machine with a progressive jackpot.
You can play the game with anywhere from 1 to 20 pay lines.
You choose 10 lines at $0.01 a piece because you're a low roller.
The game rules state that you must play all 20 lines in order to qualify for the jackpot.
Very few people would want to play a slot machine if they don't have any chance at the jackpot. This is why you should always read the help screen to find out what qualifications are necessary to earn the top prize.
Another aspect that the rules screen can help you with is the bonus rounds. Sometimes the bonuses feature their own set of rules, and it's helpful to know how to play before the round starts.
This is especially the case with skill-based bonuses, where your skill determines the size of your payout.
Don't skip over the rules page, because this can help you
figure out how both jackpots and bonuses work into slots games.
3 – Playing Without Joining the Slots Club
The good thing about internet slots is that you start earning rewards as soon as you begin making real money bets. The reason is because casinos automatically track your play and reward you accordingly.
As you move up in VIP status, you can look forward to larger online slots rewards.
Playing slots in land-based casinos is different, though, because you must join the players club before receiving comps. Unfortunately, many new slots players don't know that they have to sign up for the loyalty program.
You can join the players club a few different ways:
Visit the players club and sign up in person.
Call the casino and ask if you can sign up over the phone.
Visit the casino's website and look for the page where you can join the players club.
If you can use the latter two options, then you'll be sent a players club card in the mail. You then use this card during slots sessions to accumulate points.
The casino usually has a list of comps that you can spend your rewards points on. Some of the most common comps include fine dining, show tickets, and hotel stays.
But again, the key is that you need to join the players club before you're eligible to start receiving all of these rewards.
4 – Only Playing for Big Progressive Jackpots
One of the most exciting things about slots is that you can win big jackpots. In fact, some players have won millions of dollars with a single lucky spin.
It's no wonder why so many people like to play the slot machines with the biggest jackpots. But the catch is that you have a tiny chance of winning a multimillion dollar prize.
What's more is that these jackpots are seeded with lots of money from the house. If the casino has to seed a jackpot with $500,000 or $1 million, then the average player won't win much money back from smaller payouts.
Let's look an example using the online slot Mega Moolah:
Microgaming's Mega Moolah has paid jackpots worth up to $20 million.
The jackpot is initially seeded at $1 million.
The base payback is 88.1%.
The RTP steadily grows as the jackpot increases.
The payback could theoretically be worth over 100% if the jackpot is large enough. But the problem is that only one person is going to win the progressive prize.
This means that the vast majority of Mega Moolah players are looking at 88.1% RTP.
I don't mean to suggest that you should never play slots with life-changing jackpots. After all, it can be thrilling when millions of dollars are on the line.
But I wouldn't suggest playing only the slots with giant jackpots, because your bankroll will quickly vanish. A better idea is to mix your play between bigger games and those with jackpots worth $10,000 or less.
5 – Ignoring Payout Frequency
Payout frequency refers to how often you can expect to win a prize of any kind.
This is an important concept to low rollers who have small bankrolls and want to extend their gaming time. The higher the payout frequency, the higher number of small wins you can expect to sustain your bankroll.
The main problem with payout frequency is that it's not available to players like RTP is in most cases. This means that you have to estimate payout frequency yourself by looking at the pay table.
Let's look at two examples to illustrate this point:
Jackpot = $100,000
5 planes = 5,000 coins
5 cars = 1,000 coins
5 motorcycles = 500 coins
5 helicopters = 100 coins
5 bicycles = 10 coins
5 skateboards = 5 coins
Jackpot = 10,000 coins
5 eagles = 1,000 coins
5 hawks = 300 coins
5 sparrows = 100 coins
5 vultures = 50 coins
5 parrots = 10 coins
5 cardinals = 5 coins
5 blue jays = 3 coins
5 pigeons = 1 coin
We can tell by looking at the payouts that the second game will pay more frequently.
First off, the jackpot is much smaller than the first game. Secondly, this slot offers more small payouts that are more likely to hit.
Some players may not appreciate how they don't have the opportunity to win a huge jackpot.
But the upside is that the smaller payouts mean you'll win prizes more often.
Personally, I'd rather play a slot machine where I can rack up frequent wins, instead of one that pays less frequently to make up for a large jackpot.
You can combine RTP and payout frequency to find the payout model and odds you're looking for.
6 – Failing to Read Terms & Conditions on Online Slots Bonuses
Online casinos offer welcome bonuses to new slots players. These bonuses amount to free cash, based on the size of your deposit and your play.
Many welcome bonuses are spread out over multiple deposits. You must earn each portion of the bonus by meeting wagering requirements.
You can see an example below:
The welcome bonus is worth up to $1,000 total.
The first deposit features a 200% bonus up to $300.
The second deposit offers a 150% bonus up to $300.
The third deposit offers a 100% bonus up to $400.
Wagering requirements on each part of the bonus are 20x the bonus plus deposit amount.
In the case of the first deposit bonus, you'd need to wager $9,000 (20 x [150 + 300]) if you deposited $150.
Most players don't have any trouble figuring out how slots welcome bonuses work after looking at the terms and conditions. But the problem is that too many players fail to look at the terms and conditions before placing a deposit.
The biggest way that this can bite you is when the wagering requirements are too high.
The 20x the bonus plus deposit requirements are an industry standard. But you'll find higher wagering requirements depending upon the casino.
Obviously, you don't want to play at a casino where you must meet 30x wagering requirements or higher just to unlock your bonus. This is why I strongly suggest that you look over the terms and conditions before depositing.
7 – Ignoring Bankroll Management
Your odds of winning in a slots game depend on the RTP. But how long you can play slots depends upon your bankroll management (BRM) skills.
Too many players neglect to come up with a bankroll management plan before they start playing. And they're surprised to see their money quickly vanish.
Setting up a slots BRM plan isn't difficult and only requires a few moments of your time. Here's an example of how to determine your slots bankroll:
You're going to play slot machines with a quarter denomination.
This makes $0.25 your bankroll unit size.
You hope to play slots for at least 4 hours.
Your bankroll should be 1,200 units (300 x 4).
This is worth $300 when it comes to quarter denomination machines.
Keep in mind that 300 units is just a generic number that I use to represent the average number of hourly spins, slots payback, and volatility.
You theoretically won't lose 300 units per hour on any slot machine. But given the volatility of slots, you'll need more units than expected because of the top-heavy payout structure.
Allow me to further explain using the conditions described above:
You're on a slot machine with 93% payback (7% house edge).
You're making 600 spins per hour.
This means you're betting $150 per hour on quarter denomination machines.
Theoretical losses would be $10.50 per hour, or $42 for four hours.
This equates to hourly losses of 42 units.
But again, the volatility of slots means that you'll need more than 42 units per hour. And this is why I suggest counting 300 units for every hour of play.
The biggest component of slots strategy is to search for games with high payback. As covered in the first point, this is easiest to do with online slots because providers offer the same RTP across all casinos.
Of course, playing slots with high RTP alone won't suddenly make you a winner. You should also consider other factors like rewards and game rules.
The latter is important because you want to make sure that you're qualified for the jackpot and bonuses. And long-term payback can actually increase when you're qualified to receive these rewards.
Another big factor in slots strategy is to come up
with a bankroll management plan.
Doing so will ensure that you have enough money to last for a while.
Given how simple slots strategy is, there's no reason to play in a manner that sabotages your chances. That said, keep these tips in mind to increase your odds of winning.
September
Casino of the Month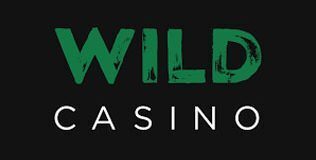 Welcome Bonus
250% up to $5,000