7 Value Bets for the 2020 NFL Draft – First Running Back to be Drafted and More

The 2020 NFL Draft promises to be a huge draw when it hits your television on April 23rd. It's always worth checking out, but in a time of no sports and minimal entertainment, something truly fresh will be hard to ignore.
You can also bet on the 2020 NFL Draft, which only enhances things.
There are a lot of ways to refine your NFL Draft betting skills, too. Paying attention to mock drafts, player rankings, scouting reports, and trade speculation go a long way.
Assessing various props and odds can be pretty helpful, too. Most of that is geared toward nailing the right bets and helping you profit, but there are also going to be some spots where it makes sense to aim high.
With that, I've compiled a list of 7 value bets to target ahead of the 2020 NFL Draft. These wagers are great in terms of upside with the pricing, as well as the chances of it actually converting for bettors.
Jonathan Taylor – 1st Running Back Drafted (+180)
D'Andre Swift is currently the favorite to be the first running back drafted per BetOnline and the other top NFL Draft sportsbooks.
I'm in disagreement, as evidenced by my breakdown as to why D'Andre Swift won't be a first-round pick.
Taylor is the bigger, stronger, more complete rusher, and he had a great Combine. Not many teams need a running back, and it's likely we don't see one taken in round one, but Taylor should still be the first guy franchises look at.
He's the best back in this class, and whether or not you actually agree, it's tough to pass on +180 odds that he could be.
Jedrick Wills – 1st Offensive Lineman Drafted (+400)
Offensive line is positively loaded in this draft, with four top-shelf prospects legitimately having a shot at going inside the first ten picks.
Ask four scouts who they love most on the o-line this year, and the answers will at best be split. Tristan Wirfs is the tentative favorite to be the first offensive lineman selected (-130), but mocks have also predicted Mekhi Becton (+200) and Jedrick Wills (+400) as the first big man off the board.
Heck, there's even Andrew Thomas (+1600), who some scouts believe is the best offensive tackle up for grabs.
I say that's Wirfs due to his athleticism, but Wills is a logical pivot depending on who takes the o-line plunge first. With this +400 price tag, he's worth a look if you're seeking NFL Draft wagers that offer a little upside.
Henry Ruggs III – 1st Wide Receiver Drafted (+350)
Jerry Jeudy shares the best odds for the first receiver drafted with CeeDee Lamb, but there could be reason to aim high with Henry Ruggs III.
To be clear, Jeudy is my top receiver when looking at my 2020 NFL Draft rankings. He's more polished and more complete than anyone.
That said, a lot of people prefer CeeDee Lamb, and there are some out there who liken Ruggs to Tyreek Hill and would take him first.
You truly could go either way, so in the name of sheer betting value, you could aim for the skies and hope Ruggs is the first receiver to hear his name called.
Isaiah Simmons – 3rd Overall Pick (+700)
I've been a little bit erratic with how I've projected Clemson stud linebacker Isaiah Simmons.
I want him to fall to the Carolina Panthers to replace the now-retired Luke Kuechly, but he's so good that I could see him going as high as third to the Detroit Lions.
That's what I predicted in my Detroit Lions mock draft, after all. Yes, replacing Darius Slay is important, but the impact of such a dynamic sideline-to-sideline defender like Simmons is tough to replicate.
It's not the safest bet, but let's consider three things; the price is to die for, Detroit could use the guy, and the Lions could also trade out of that spot. All of this keeps the door cracked open for Simmons to go third overall.
A.J. Epenesa Won't Be a 1st-Round Pick (+170)
After a pretty weak NFL Combine showing, it's tough to see A.J. Epenesa sticking inside the first round of the 2020 NFL Draft.
If you're just looking at his size and college production, sure, the guy is a stud who probably has a bright future ahead of him. Epenesa can put pressure on the quarterback, and he should be an asset at stopping the run, too.
Unfortunately, he lacks high-end athleticism or much versatility. He'll only be a fit with a handful of interested teams, too. All of this led me to include him in my post about first-round prospects who will slide in the draft, and I'd go hard at this wager, too.
More 1st-Round Picks – Defensive Players (+170)
This one just feels like a toss-up that obviously isn't priced as such. If it's truly a 50% chance either way, it'd be -110 for both options.
The top NFL Draft betting websites aren't pricing it that way, which suggests they believe more offensive players will be drafted than defensive players.
Maybe that's true, but here's the thing I like about this; more teams actually need more defensive help, and there are some positions that are being over-mocked.
Quarterback is one of them, and wide receiver is another. I also am starting to think a running back will not go in the first round, while I'm 100% sold we won't see a tight end in round one, either.
The numbers are slowly but surely favoring the defensive side of this bet, and the +170 price looks too good to bypass.
Under 5.5 Wide Receivers Taken in 1st Round (+115)
There are a lot of great wagers to target for the 2020 NFL Draft, and value is in the eye of the beholder.
I'll cap this list off with an over/under bet concerning how many wide receivers will be taken in the first round of the 2020 NFL Draft. I've said repeatedly how loaded this year's receiver crop is, but 5.5 is a tough mark to settle on.
Jerry Jeudy, Henry Ruggs III, and CeeDee Lamb — in no specific order — are all going to be first-round picks. Betting under three receivers would be an instant loss.
Justin Jefferson is shaping up as a first-round pick, too, while Brandon Aiyuk, Laviska Shenault, Denzel Mims, Jalen Reagor, and a few others could also worm their way into the first-round discussion.
But the question really isn't if there are six wide receivers deserving of going in round one. Newsflash: there are.
Instead, what you need to ask is if there are six teams that are going to pick a receiver over another need.
It's a closer call than some realize, which makes taking the "no" side of this wager pretty viable.
Summary
This isn't a declaration that all of these picks are locks. A lot can change in a matter of days leading into the NFL Draft, and this year, it's arguable we have less information than ever.
Trades could shake things up, free agency probably already has, and it's likely that there are numerous smokescreens out there that are fogging up the 2020 NFL Draft lens.
What this list does offer, however, is legit value for wagers that are currently available at the top NFL Draft betting sites. They touch on very tight position races, player draft ranges that are far from decided, and some controversial prospects.
There could be obvious areas to exploit when betting on the NFL Draft this year, and as a bettor, you'll just need to figure out when and where to pick your spots.
For endless advice via mocks, wager breakdowns, and more, bookmark our NFL betting blog.
AUGUST
Casino of the Month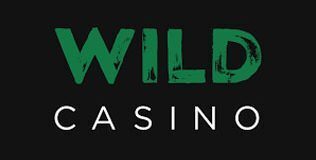 Welcome Bonus
250% up to $5,000
Read Review
Visit Site