Hide Bonus Offers
| | | | | |
| --- | --- | --- | --- | --- |
| #1 | Bovada Sports | 50% Up To $250 | Visit Site | Bovada Sports |
| #2 | BetUS | 125% Up To $2,500 | Visit Site | BetUS |
| #3 | MyBookie | 100% Up To $1,000 | Visit Site | MyBookie |
| #4 | Everygame | 100% Up To $500 | Visit Site | Everygame |
| #5 | BetOnline Sports | 60% Up To $1,000 | Visit Site | BetOnline Sports |
7 States Most Likely to Legalize Online Gambling in 2021

It's easy to be confused about the legalities of online gambling in the US, as it's such a mixed bag that's state dependent.
Residents aren't always clear about their local position, as legalized online gambling in the US changes continuously.
Regulated online casino gambling first emerged in 2012. Then, after the Supreme Court overturned PASPA, 20 states scrambled to pass sportsbook legislation in the first two years, some with online and mobile access.
There were a few gambling expansion surprises in 2020. Massachusetts was an odds-on favorite as the sportsbook-regulated state but the bill failed in the November elections.
Virginia went all-in with a surprising trio of bills that now provide for land-based casinos, sports betting, and online lottery sales. And, after 25 years of failed attempts, Nebraska finally got the go-ahead to convert racetracks to racinos.
The following are a few of the top candidates for states most likely to legalize online gambling in 2021. Or, at the very least, you'll see quite a bit of debate and proposals flying around.
Indiana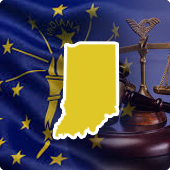 The Hoosier State is one of the most likely candidates to pass online casino gambling legislation in 2021. Sports betting already passed in 2019 and includes mobile wagering restricted to within Indiana state lines.
Indiana also has approved ADW, advance deposit wagering, for horse racing betting.
While internet-based slots and table games were on the back burner for a while, the coronavirus pandemic prompted a new proposal by Republican State Senator, Jon Ford.
Senator Ford wants to authorize up to three skins for each of Indiana's casinos and racinos. The plan includes a tax rate of 15% and a way for land-based venues to recoup some losses incurred during the forced and voluntary COVID-19 lockdowns.
The bill is set to be introduced in the next legislative sessions in the first quarter of 2021. Online casinos would add somewhere between $45 and $60 million to the state coffers annually.
Maryland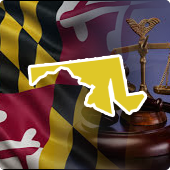 Like Indiana and other US locations, Maryland may be changing its stance on both iLottery and online casino gaming based on coronavirus and the loss of lottery and casino revenue in the interim.
One of the reasons Maryland could be one of the US states legalizing online gambling in 2021 is the overwhelming support for sports betting, including mobile betting apps.
The Maryland sports betting referendum passed the senate with a vote of 47-0. That could clear the path to new online gambling opportunities.
The House Ways and Means Committee has already participated in discussions. iGaming legislation could provide much-needed relief after a year where the Maryland Education Relief Fund was hit with a 27% revenue reduction.
Nebraska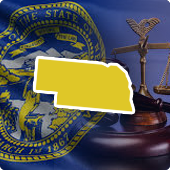 After 25 years of trying, Nebraskans finally gave the nod to land-based casinos in the 2020 November election.
Not only can converting to racinos give Nebraska's racetracks a much-needed boost in income, but legal gambling provides significant state budgetary benefits and new employment opportunities.
Sports betting is still up in the air but is a viable option in 2021. Legislators are now deciphering the language in the November bill authorizing "all games of chance."
As sports betting and daily fantasy sports are considered skill-based, there's a gray area that needs defining.
It's no secret that there's support for online gambling in Nebraska, so the Cornhusker State is one to watch in 2021.
New York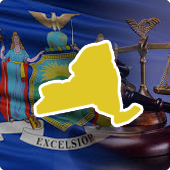 When you've got a multi-billion dollar budget shortfall, it makes dollars and sense to revisit online and mobile betting.
New York has legal sports betting that neglects the internet component. Punters travel to brick and mortar casinos with in-house sportsbooks to submit bet slips. But that could change if two proponents get their way.
Both State Senator Joseph Addabbo and Assembly J. Gary Pretlow have been lobbying for online gambling expansion. It's a viable way to accommodate players who are on voluntary coronavirus lockdown and a revenue generator.
New Jersey's uber-successful mobile betting program is seen as a relatable model to neighboring New York. The Garden State took in an $800+ million handle in October 2020 alone, and Addabbo and Pretlow propose similar numbers.
The hang-up so far has been Governor Andrew Cuomo's opposition to online gambling. But his stance is starting to soften so that New York could be considered a hard maybe for 2021.
Missouri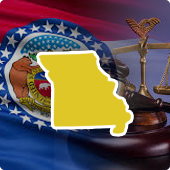 Both land-based and online sports betting are viable possibilities for Missouri in 2021. Before the new year's first legislative session, three local lawmakers have each filed proposals for in-state regulated sports wagering.
Senator Tony Luetkemeyer's plan has a limit of 13 online sportsbooks and a 6.25% tax rate.
The second proposal, by Senator Denny Hoskins, involves a slightly higher 9% tax rate and heftier license and application fees.
A third, Senator Caleb Rowden's, leans heavier on mobile access, as licensees would be open to partner with third party operators.
Some other states are focused on offsetting the financial damage generated by the COVID-19 crisis. But Missouri intends for its first legal online gambling effort to benefit schools.
Virginia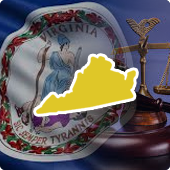 Just a few years ago, Virginia would never have come close to making this list of American states most likely to legalize online gambling. But things have changed considerably in Old Dominion in 2020.
Lawmakers significantly changed the gambling landscape in Virginia by authorizing five casinos, sports betting, and iLottery, all in one fell swoop.
Virginia's online lottery is already live, heading into 2021, and provides some slot-like games as well as regular draw tickets.
As it will take quite some time to construct casinos, the new in-state sports betting program will be mobile out of necessity. Depending on the new online lottery and mobile sportsbooks' success, Virginians could soon have even more iGaming opportunities.
South Dakota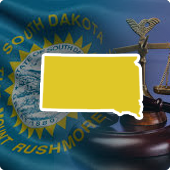 South Dakota is a bit like New Jersey with its Deadwood as a sort of Atlantic City destination.
Now that voters have approved sports betting in Deadwood, there's an excellent possibility that mobile sportsbooks will roll out next.
New Jersey's model allows residents to access state-regulated sportsbooks licensed by the Atlantic City casinos legally. Users place wagers through dedicated apps, but only from inside state lines.
The geofencing keeps all of the action in-state while giving all New Jerseyans the same access to online sportsbooks.
With all of the sports betting confined to Deadwood, South Dakota could take the New Jersey route with a geo-located mobile service.
Regulated Online Gambling in the US in 2021
In 2021, some states will reap the benefits of the legislative process, launching newly approved programs.
Take Michigan, for example. It's been lining up its full-service online gambling program. In 2021, Michiganders will have access to state-regulated online sports betting, casino gaming, and poker. Virginia has already launched its new i-Lottery and mobile sportsbooks are next.
You could put Ohio and Vermont in the maybe pile for 2021. Ohio has had bi-partisan support for both sports betting with online access but finalizing plans was put on the back burner during the COVID lockdowns.
Vermont is another likely candidate. The state doesn't have casinos but that doesn't mean a mobile sports betting program wouldn't be a revenue-generator.
There are quite a few to watch. But lawmaking is like gambling, there's no sure thing until it happens.
Check out our full guide to US online gambling for more information.