Hide Bonus Offers
| | | | | |
| --- | --- | --- | --- | --- |
| #1 | Bovada Sports | 50% Up To $250 | Visit Site | Bovada Sports |
| #2 | BetUS | 125% Up To $2,500 | Visit Site | BetUS |
| #3 | MyBookie | 100% Up To $1,000 | Visit Site | MyBookie |
| #4 | Everygame | 100% Up To $500 | Visit Site | Everygame |
| #5 | BetOnline Sports | 60% Up To $1,000 | Visit Site | BetOnline Sports |
7 Risky NFL Bets You May Want to Avoid in 2021

Football season is finally here and with that comes NFL betting. After a long offseason of betting, it is likely that some people forgot the difficulties of betting.
Everyone is excited to jump back in and bet on their favorite teams, but that is often how you lose. It is also very risky to bet on players that have no experience in the NFL yet, such as rookies.
There are plenty of great betting markets to target. For those, be sure to bookmark our NFL betting picks page.
For the riskiest NFL bets this year, consider the following to avoid.
Dallas Cowboys to Win Super Bowl 56 (+2800)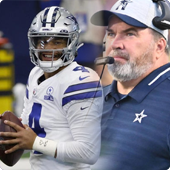 Everyone loves to joke about Cowboys' fans and how they think it is their year, this year is no different.
They have been without their starting quarterback for a year and that could have them thinking that is the only thing missing from a Super Bowl victory.
That is certainly not the case. Head Coach Mike McCarthy has been one of the riskiest coaches to rely on in the NFL.
After being with the Packers from 2006 to 2018, he led them to one Super Bowl in 2010. After 12 seasons with the Packers, it is hard to say if he was the key to their success, or the key to not as much success.
The Packers have been blessed with back-to-back Hall of Fame quarterbacks, Brett Favre and Aaron Rodgers; both have been a big reason for Mike McCarthy's success, as well.
It is also worth noting that in Rodgers' 2020 season under Matt LaFleur, he led the league in completion percentage, touchdowns, touchdown percentage, interception percentage, average yards per attempt, and quarterback rating. The Packers were also the league's highest scoring team.
So, if Aaron Rodgers is playing his best in his entire career at age 37, couldn't that mean that McCarthy didn't help him reach his highest potential? It is hard to say how many Super Bowls the Packers would have had if McCarthy wasn't there.
Now the Cowboys have this problem. Will Dak mesh well with McCarthy?
They also have questions defensively as well. They did add a ton of rookies in the draft on the defensive side of the ball and they have a new defensive coordinator, Dan Quinn.
Quinn's previous stint as head coach of the Atlanta Falcons, wasn't exactly a display of defensive dominance. Most of Dan Quinn's success came from being the Seahawks defensive coordinator during the "Legion of Boom" era, but you could say the players were the ones that should get credit for that team's success.
If that is the case, then maybe Dan Quinn isn't the right fit for a defense with a bunch of younger players who are not even close to the Seahawks "Legion of Boom."
The Cowboys are an exciting team this season, but there are too many questions for me to bet on them winning the Super Bowl. They play the recent Super Bowl winning Buccaneers in Week 1 of the NFL season, that will be a tough test right out of the gate for America's Team.
Vikings to Win the NFC North (+250)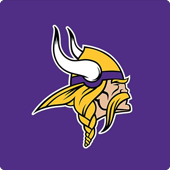 The NFC North looked to be open for business with the rumors of Aaron Rodgers leaving or retiring. With Rodgers back for at least one more season, the Packers should be a Super Bowl contender and should be able to win the NFC North once more.
The Vikings price of +250 is a hard pass for me.
The Vikings have not been impressive in the Kirk Cousins era. They finished in third place in the NFC North to a record of 7-9 in 2020 and there weren't significant upgrades in the offseason to make them a better team.
Kirk Cousins has been very mediocre and hasn't proved to be good enough to threaten the Packers or even the Bears for the division crown.
They have a strong run game, great receivers, and capable defense, but Kirk Cousins is going to be holding them back again in 2021.
Houston Texans O/U 5 Wins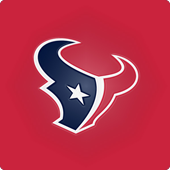 Houston enters 2021 with an Over bet at -120, and an Under bet at +100. They clearly look bad on paper, but it might not be as simple as that.
If Deshaun Watson magically overcomes all his accusations and faces no forms of punishment, the Texans could smash this win total. Without Watson, the Texans could be a winless team in 2021.
It's a total toss-up until we have that information, of course. This is a recipe for disaster, and nobody should be betting anything they're not willing to lose here.
Tennessee Titans to Win Super Bowl 56 (+2500)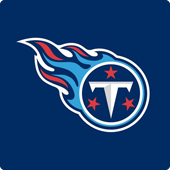 The Titans are another team coming into the season with high hopes. They have tons of firepower on offense, featuring RB Derrick Henry, WRs Julio Jones and A.J Brown, and QB Ryan Tannehill.
Their offense has a chance to be the league's highest scoring and makes people wonder if they should bet on them to win the Super Bowl, especially at +2500 odds.
The biggest reason why you shouldn't bet on them to win the Super Bowl is because of their defense. You need to be a complete team to win a Super Bowl, and the Titans are offense heavy.
The Titans gave up the 9th most points in the NFL in 2020, and they need to drastically improve that to win a Super Bowl.
New defensive players Bud Dupree and Janoris Jenkins will have a lot of pressure on them to improve this defense. Bud Dupree probably won't be able to repeat his success he had last season as a Steeler, because he won't have T.J Watt taking the pressure off him.
Dupree's 8 sacks in 11 games in 2020 would equate to over 11 sacks in a full 16 game season. It is unlikely that he reaches that number in 2021, even with an extra week in the season, without T.J Watt helping take away double teams.
Dupree and Jenkins will help this Titans defense a little, but they needed more than just two veterans to help out here.
The Titans offense will be very exciting to watch and they should be able to win a lot of football games this season, but a Super Bowl is too rich for me this season.
New York Giants O/U 7 Wins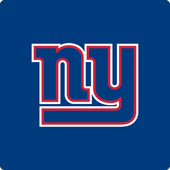 The Giants are going to be a very difficult team to predict this season.
Their win total is low at 7 (-130 for Over, +110 for Under), which might seem reachable for a team who didn't have their best player (Saquon Barkley) for most of the season and had six wins in 2020.
The offense should improve with the return of a healthy Barkley and their defense should be good again this season.
The questions come from the QB position, WR position, and offensive line.
Daniel Jones has flashes of a good quarterback at times, but terrible moments as well. The next "Eli Manning" really hits home with the inconsistency at quarterback for the Giants.
Danny Dimes will be incredibly hard to trust for a full season. Their receivers have struggled with health a ton, and at their big free agency signing, Kenny Golladay is already struggling with a hamstring injury.
Their offensive line is also ranked dead last on PFF entering the 2021 season. I am avoiding this team at all costs in 2021.
New Orleans Saints to Win Super Bowl 56 (+3000)
This New Orleans Saints team is going to look very different without their franchise quarterback.
Neither Taysom Hill nor Jameis Winston has been named starter yet, which means neither of their play has stood out enough to give Head Coach Sean Payton the trust to name one the starter.
If you don't even know who your quarterback is for this season, how do you expect to win a Super Bowl?
The Saints' do have a strong defense, which could keep them in close games, but their offense should take a step back this season.
Not to mention, there is speculation that Michael Thomas could be traded this year.
Bears to Win the NFC North (+500)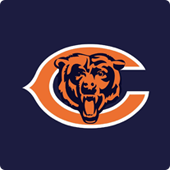 The Bears come at a way better price of +500 in the division crown. They have a strong defense that is looking to get back to their 2018 level of play behind new defensive coordinator, Sean Desai.
Desai has been in the Bears system for a while now and Vic Fangio has been his mentor. Fangio was the defensive coordinator in 2018, but now is the head coach of the Denver Broncos.
If Desai can get the Bears back to their dominant 2018-style defense, they could be dangerous.
My question with the Bears comes on the offensive side. Yes, they have one of the most exciting rookie quarterbacks in the NFL, but Matt Nagy has emphasized Andy Dalton being the starter.
Andy Dalton even said this.
"Justin Fields is going to have a great career, but right now is my time."
The quarterback situation is too unreliable for me to bet on them this year. Like Dalton said, Fields is going to have a great career, but when will it officially start?
The Bears have a tougher schedule this season and Fields is still just a rookie. If Fields gets the starting job too late in the season, the Bears chances at the division crown may be out of reach.
How to Avoid Risky NFL Bets in 2021
Minimizing risk is the most important thing you should do in betting. Yes, it is a little less fun and you maybe won't win as much, but it is the best way to make a profit in betting.
These bets are extremely risky for the NFL season, and you should avoid them.
In the NFL, you must take into consideration team weaknesses. If a team has a weakness on an important position like quarterback or offensive line, they will be very unreliable to bet on.
The NFL also has a lot of injury risk and season long bets are risky when any important player can go down for the year. It is important to look at a team's depth as well as talent.
There's no such thing as a "lock" when betting on the NFL (or all sports), but knowing which NFL bets to avoid is never a bad idea.
For more NFL betting markets, odds, and analysis, check out the posts below.