7 MLB Prop Bets to Bet on in 2022 – Home Run Leader and More

The 2022 MLB season remains in the lockout, but it sounds like there is progress from both sides to reach a deal. The lockout will likely stretch into February, but I don't foresee it affecting the regular season.
Even with the lockout, the top MLB betting sites have rolled out a few future prop bets. Bettors can wager on the leader in multiple key statistics. We'll check out each betting category and look at my top pick.
Let's start with the home run leader for 2022.
Home Run Leader – Fernando Tatis Jr. (+900)
Last season, the home run battle was competitive all season. Shohei Ohtani, Vladimir Guerrero Jr., and Fernando Tatis Jr. traded the lead throughout the season. Tatis missed some time, so it came down to Ohtani and Guerrero. Or so we thought.
Salvador Perez came up alive late in the season and snagged the home run title. Well, he finished tied with Guerrero with 48 home runs. This season, I think Tatis takes the crown.
Obviously, playing more games helps your chances of leading the MLB in home runs. Perez and Guerrero missed a combined two games. Tatis missed 32 games and still hit 42 home runs. Check out his at-bats per home run compared to Guerrero and Perez.
Fernando Tatis Jr.: 11.4
Vladimir Guerrero Jr.: 12.6
Salvador Perez: 12.9
Tatis' 11.4 mark led the majors. He has the power, but he needs to stay healthy throughout the season. What makes him so dangerous is he is only 23 years old. We are still years away from him hitting his prime.
If Tatis didn't miss 32 games last season, there's a good chance he wins the NL MVP. His power is the biggest asset of his game. Check out this performance from the San Diego Padres victory.
Tatis Jr's. June 25th Performance
What's so difficult about playing a team like the Padres is they have so many power bats that you can't pitch around someone like Tatis. I guess you could, but then you'll have to deal with Manny Machado and Eric Hosmer.
There has to be extra motivation for Tatis after coming so close last season. His home run pursuit will be a helping factor in the Padres returning to the postseason.
Strikeout Leader – Corbin Burnes (+1100)
Last season, the Milwaukee Brewers had a vicious three-headed monster in their rotation. Brandon Woodruff, Corbin Burnes, and Freddy Peralta had an era under 3.00. They all had an argument for NL Cy Young, but Burnes won the 2021 NL Cy Young Award.
It certainly didn't hurt that Burnes led the majors with a 2.43 ERA. He also posted one of the best strikeouts totals in 2021. His 234 strikeouts ranked fifth in the MLB. What's interesting about that is Burnes pitched in fewer innings than his competition.
I want to look at the top five strikeout pitchers and compare their innings pitched.
| | | |
| --- | --- | --- |
| Player | Strikeouts | Innings Pitched |
| Robbie Ray | 248 | 193.1 |
| Zack Wheeler | 247 | 213.1 |
| Gerrit Cole | 243 | 181.1 |
| Max Scherzer | 236 | 179.1 |
| Corbin Burnes | 234 | 167.0 |
The top four pitchers had a decent advantage in innings pitched. It's a different story when you look at strikeouts per nine innings. No one posted a better mark than Burnes with 12.6.
Burnes had a few crazy strikeouts streaks in 2021. He had 57 strikeouts before issuing his first walk of the season. That broke the previous record held by Kenley Jansen. Later in the season, he tied an MLB record by striking out 10 straight batters.
Milwaukee pitched a combined no-hitter, with Burnes going eight innings, striking out 14 batters.
THE SECOND NO-HITTER IN BREWERS HISTORY❗

(via @BallySportsWI)pic.twitter.com/Gw9rS1m6bX

— SportsCenter (@SportsCenter) September 12, 2021
Last season was the first time Burnes pitched over 60.0 innings. There shouldn't be a fatigue issue, so it wouldn't surprise me if the Brewers allowed him to pitch more innings. Could we see him threaten the 200.0 innings mark?
Either way, I like his odds to lead the majors in strikeouts. He almost did it last season, and the NL Cy Young Award has to give him so much confidence. The strikeouts could lead to a second straight Cy Young Award.
RBI Leader – Vladimir Guerrero Jr. (+700)
We talked about Vladimir Guerrero Jr. among the top players in the home run chase. I think he comes up short in that, but I have him leading the MLB in RBIs.
Guerrero came into the MLB as one of the top prospects. He didn't do much in his first two seasons, but he put it all together last season. Guerrero nearly won AL MVP after posting these phenomenal numbers.
.311 batting average
48 home runs
111 RBIs
123 runs
He tied Salvador Perez for the most home runs in the MLB and led the majors with 123 runs. Those statistics play a factor in why I'm projecting Guerrero to lead the majors in RBIs in 2022.
The home runs will give him an extra advantage in the RBI race. It's not imperative to hit many home runs to lead the majors in RBIs, but it's a nice boost. Perez parlayed the home run and RBI leader last season.
Guerrero's batting average shows he has no problem getting on base. It doesn't hurt that he plays for a Toronto Blue Jays team that scored the third-most runs in the majors.
He typically hits third in the Blue Jays lineup, with George Springer and Bo Bichette batting ahead of him. Bichette led the majors last season with 191 hits. Springer missed half the season, but he posted a .352 on-base percentage.
With RBIs, it's about more than an individual player. It helps to play with hitters who can get on base. Toronto has that with Bichette, Springer, and more. Guerrero will help his cause with the home runs.
I'm expecting a big season from Toronto. Guerrero should be at the forefront, leading the majors in RBIs.
Hits Leader – Trea Turner (+1200)
Last season, the Washington Nationals held a fire sale, dealing almost all their valuable assets. Their biggest move came when they sent Trea Turner and Max Scherzer to the Los Angeles Dodgers. Turner's 2023 free agency is a burning question for the 2022 MLB season.
The move didn't affect Turner's hitting numbers. Check out his numbers in 52 games with the Dodgers.
.338 batting average
70 hits
10 home runs
Overall, Turner led the majors with a .328 batting average and 195 hits. This marked the second straight season he led the majors in hits.
He also recorded over 150 hits in 2018 and 2019. With all that success, it's surprising to see Turner only has the fourth-best odds to lead the majors in hits.
When discussing Fernando Tatis Jr. leading the league in home runs, I mentioned that teams couldn't pitch around him. Well, the same applies to Turner. He isn't a big power hitter, but he can get on base.
Los Angeles' lineup features big names like Mookie Betts, Max Muncy, and Chris Taylor. How can you pitch around Turner with Muncy on deck? The short answer is you can't.
Turner was primarily a leadoff hitter with the Nationals. Obviously, that leads to more at-bats. The Dodgers used him as a three hitter, batting behind Betts and Corey Seager. Seager is no longer with the team, so Turner could move up to the two spots.
Trea Turner ranked as the third best shortstop in MLB. #Dodgers https://t.co/FBfC5yUowm

— Dodgers Nation (@DodgersNation) January 23, 2022
Now that the Dodgers haven't had time to evaluate Turner, maybe they use him more in that leadoff spot.
Either way, I like Turner's chance to lead the majors in hits. If nothing else, I think his odds present excellent value. He led the majors in hits in 2020 and 2021, yet he opens with the fourth-best odds?
Bettors must love seeing that.
Runs Leader: Mookie Betts (+1200)
Let's move from one Los Angeles Dodgers hitter to another. I almost feel like people forgot about Mookie Betts. He was a consistent MVP contender with the Boston Red Sox, but you don't hear as much about him with the Dodgers.
Last season, Betts missed 40 games, so his numbers were down across the board. Let's check out his run total and where he ranked from 2018-2020.
2018: 129 (1st)
2019: 135 (1st)
2020: 47 (4th)
He finished second in NL MVP voting in 2020. It might not seem like it, but Betts is still among the best players in the game.
Betts has always been a solid power hitter, but Boston and Los Angeles have opted to use him as a leadoff hitter. They value his ability to get on base and set the tone for the inning. That also helps his chances of leading the majors in runs.
The reasons I like Betts to lead the MLB in runs are the same reasons I'm backing Trea Turner to lead the majors in runs. The Dodgers have players like Turner, Max Muncy, Will Smith, Chris Taylor, AJ Pollock, and Justin Turner.
Those players didn't have an issue reaching base last season. Check out their batting average.
Dodgers' 2021 Batting Average Leaders
Trea Turner: .338
AJ Pollock: .297
Justin Turner: .278
Will Smith: .258
Chris Taylor: .254
Max Muncy: .249
Los Angeles will likely keep Betts in the leadoff spot. He'll have plenty of chances to score runs with many elite hitters behind him. Betts can also help out his cause with home runs.
Betts has 23+ home runs in five of his last six seasons. He was on pace to set a new career-high in-home runs during the 2020 shortened season.
Stolen Bases Leader: Whit Merrifield (+600)
It seems like stolen bases are becoming a smaller part of the game. We used to see players lead the majors with 60 or 70 steals. In the last four seasons, Starling Marte stole the most bases in a season with 47 in 2021.
What's crazy about last season is Marte was one of two players with more than 33 steals. Who was the other player? Kansas City Royals right fielder Whit Merrifield. This isn't the first time we've seen Merrifield be a problem on the base paths.
He led the AL with 34 steals in 2017. The following season, he led the majors with 45 steals.
Now steals are more than being fast. You have to have a good on-base percentage, so you can have a chance to steal. Going back to the beginning of his career, only once has Merrifield failed to have an on-base percentage over .320.
Honestly, that's not the biggest reason I'm going with Merrifield to lead the majors in stolen bases. It's a basic stat that everyone overlooks for these bets. I want to show how many games Merrifield missed in his last four seasons.
2018: 4
2019: 0
2020: 0
2021: 0
He has a long way to go before reaching Cal Ripken's ironman streak, but Merrifield's ability to stay on the field makes him an optimal pick for any stat. Stealing bases is his biggest asset, so why not pick him?
I wanted to pick Royals shortstop Adalberto Mondesi, but 2020 was the only season he didn't miss extended time. He has the best odds to lead the MLB in majors, but I don't like his value.
Merrifield presents a much safer option with better value. I'm more than willing to take that bet.
Wins Leader: Walker Buehler (+750)
Wins is a bit of a misleading stat among MLB pitchers. Theoretically, the best pitcher should have the most wins, but that's not always the case. Jacob deGrom is a perfect example of this.
deGrom has been a consensus top-three pitcher for the last four seasons. Let's check out his record.
It's not bad, but we're talking about a two-time NL Cy Young winner. deGrom likely would've won the NL Cy Young Award last season if not for an elbow injury. That leads us to who will lead the MLB in wins in 2022?
There are a few quality candidates, but I'm going with Walker Buehler. Honestly, I don't have any complex reasoning behind this selection. Buehler is the best pitcher for the best team in baseball. The Los Angeles Dodgers enter the season with the best 2022 World Series odds.
Clayton Kershaw is a top free agent remaining on the market. Even if he returns to the Dodgers, Buehler may have taken his place as their ace.
In the last three seasons, Buehler has a cumulative record of 31-8. Last season, Dodgers pitcher Julio Urias led the majors with 20 wins. He posted great numbers, but they weren't as strong as Buehler.
Earlier, I talked about games played being a big factor in predicting the leader of these props. Buehler's 33 starts led the majors last season.
I've also been talking about how the Dodgers offense is one of the best in the league. Run support is a big factor in wins. That's a big reason deGrom hasn't been able to rack up wins. It's also a big factor in my support for Buehler.
It's never a bad idea to pick the best pitcher on the best team.
Betting on the MLB in 2022
Right now, we're in a holding period for the 2022 MLB season. The lockout means that teams can't make any transactions, and we won't see anyone on the field until the players and owners agree on a new CBA.
The lockout doesn't affect my selections. There are a few elite free agents out there, but I don't think any will lead the majors in these props. Hopefully, this lockout will end soon so we can start the season on time.
We're a few months into the offseason, so a little betting refresher wouldn't hurt. Check out this strategy guide to betting on baseball.
Betting on Baseball Strategy Guide
September
Casino of the Month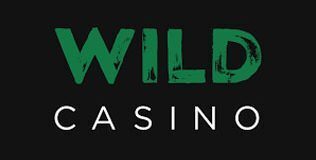 Welcome Bonus
250% up to $5,000