7 Crazy Predictions for the 2020 NFL Draft

The 2020 NFL Draft is just around the corner. It's a pretty big deal, seeing as there isn't anything sports-related to keep our interest these days.
The NFL Draft will be welcomed with open arms, and it'll also be a great opportunity to lay some cash down on some fun wagers. Depending on just how wonky you want to get, there will be some pretty alluring NFL Draft props to target.
But crazier doesn't always mean better.
There are a lot of bold NFL Draft predictions, whether it be players free-falling, wild draft day trades going down, or just silly prop bets asking you to dream big.
The problem is, most of them simply won't pan out. As far as betting on the 2020 NFL Draft goes, they're likely going to be a huge waste of time.
I still wanted to call attention to them, though, both to point out the crazy NFL Draft predictions that won't happen and any wagers they might be attached to.
For the other side of this debate, check out our own Michael Wynn's breakdown of some bold 2020 NFL Draft predictions that actually could happen.
Join me as I break down 7 crazy NFL Draft predictions that won't really happen.
The Bengals Won't Draft Joe Burrow
Burrow looks like the best quarterback prospect this year, and Cincy needs a new era under center. It feels like a lock, but with so many tantalizing prospects, it's possible the Bengals decide to do something else.
That could include taking a different quarterback, opting for Chase Young, or just trading down.
Of course, when you need a franchise quarterback, you go get one. The Bengals have an opportunity to get a potential star and can't (and won't) pass it up.
Justin Jefferson Will Be the First WR Taken
Jerry Jeudy is my favorite wide receiver prospect, but he shares the spotlight with a long list of enticing wide receivers this year.
He's joined up top by CeeDee Lamb and Henry Ruggs III, who are the other realistic threats to be the first wide receiver drafted in 2020. In tier two, LSU's Justin Jefferson leads the way by a wide margin — so much so that it's arguable he could slide into that first tier.
If the right team falls in love with him, it's worth wondering if Jefferson's size, speed, and production make him a splash pick over the usual suspects.
While not impossible, this feels incredibly unlikely.
Carolina Trades Christian McCaffrey for Top Pick
There is crazy potential for some wild NFL Draft day trades this year, even with the draft going fully virtual. C-Mac is one massive name that could be on the move, as he's heading into a contract year, and the Panthers are in rebuild mode.
McCaffrey is one of the best offensive weapons in the league, but what if the new regime in Carolina values team-building and finances over paying one guy at a devalued position a ton of cash?
There is merit to the Panthers potentially trading McCaffrey down the road (or at least not paying him), but trading him when he's on the books at a cheap rate seems silly.
The First RB Drafted Won't Be Swift or Taylor
I've said all along that I think Jonathan Taylor will be a first-round pick, but I've noted two things: not everyone agrees, and running back as a whole is devalued.
That could keep any running backs out of the first round, while the latest odds for which back could be taken first favor D'Andre Swift (-200) at BetOnline and other sportsbooks.
But what if everyone has it wrong?
There are certainly draft pundits out there that have an affinity for J.K. Dobbins, Clyde Edwards-Helaire, Cam Akers, and Zack Moss. Some even think they have a shot at going in round one.
Ultimately, I don't see it happening.
The Raiders Trade Up for Tua Tagovailoa
Las Vegas is on the move when it comes to the quarterback position. They still have Derek Carr, and they signed Marcus Mariota off the streets, but there are whispers they're not done yet.
Could that mean a very Raiders-y play is in order? As in, the Silver & Black trade up to go grab a true franchise passer in this year's draft?
It'd be a classic Raiders move, while Tua Tagovailoa stands out as the alluring prospect they'd probably fawn over.
While possible, Las Vegas needs to be smarter than this. They now have two quarterbacks who at one point were extremely highly touted, and they have a lot of other problem areas on their roster.
If the Raiders trade up to get Tua, they'd then have a log-jam under center, lose assets, and still have too many holes to fill. That makes this wild move a little unlikely.
Tua Tagovailoa Slides Out of the First Round
The range of outcomes for Tua Tagovailoa are all over the place. Some think there's a tiny chance he could still be the #1 pick, while others feel like the Redskins could surprise everyone at the second spot.
Most assume the Dolphins will draft Tua Tagovailoa, and in the end, that's probably what happens.
However, there are a few interesting quarterback prospects this year, Tua has his hip issue, and there are some scouts who don't even love him as a prospect.
Just ask our own Michael Wynn, who went out on a limb and said why Tua Tagovailoa will be a bust not too long ago. If enough teams agree that Tagovailoa is a little overrated, his hip is a huge red flag, and/or they think he could slide, is it possible to imagine him sliding out of the first round?
It'd make for great television on draft night, but I doubt this happens.
Green Bay Finds Aaron Rodgers Replacement in 1st Round
One other crazy NFL Draft prediction that I don't think happens is the Packers taking a stab at Aaron Rodgers' long-term replacement under center.
A-Rod turns 37 in December, so in theory, it's not insane for an NFL franchise to start thinking about the team's future at the position. Being proactive in round one could possibly net Green Bay a talented passer like Jordan Love.
The problem is Love is really the only guy Green Bay should be enamored with when it comes to their first-round pick. Rodgers also recently said he wants to play past the age of 40, so maybe the Packers don't need to be in such a rush.
Ultimately, Green Bay is in position to make a title run if they can keep adding the right pieces. Spending their first-round pick on a guy who won't play in 2020 seems like a mistake.
Summary
These aren't just wild 2020 NFL Draft predictions I made up. Most are legit NFL Draft rumors that have been circulating, or they're questions raised in mock drafts.
That offers a slim chance to allow any and all of them to happen this year, but there is arguably more logic against them than for them.
You can exploit these crazy NFL Draft predictions at the NFL Draft sportsbooks, but which way you bet is ultimately going to be up to you.
AUGUST
Casino of the Month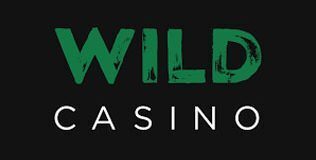 Welcome Bonus
250% up to $5,000
Read Review
Visit Site