7 Cheap Casino Vacations to Consider Taking This Year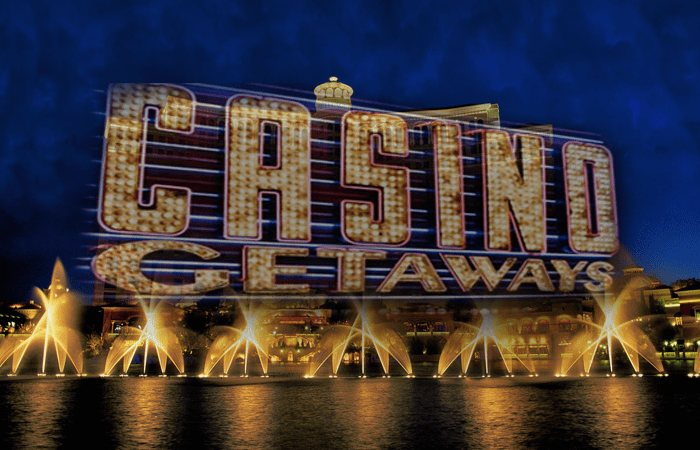 The words "cheap" and "casino" seldom go together, and for gamblers, planning out the next vacation typically involves tallying extra expenses.
Valet parking, tipping the luggage porters, and overpriced fare at the in-house restaurants are all par for the course when visiting a casino… but they don't have to be.
In light of the economic recession that took hold 10 years ago, and is only now starting to improve, the casino industry suffered a major contraction. When people have less discretionary income at their disposal, splurging on a trip to the casino becomes much less likely.
To keep customers coming through the doors, many venues – even formerly high-end establishments – have transitioned to a budget-based model. Lower room rates, discounted buffets and entertainment, and more generous Player's Club promotions have combined to create a new cheap casino industry.
Check out the list below to find seven of the best casinos to visit when planning a budget-conscious vacation:
1 – The Golden Nugget in Downtown Las Vegas
While the tourists are spending $12 for watered down cocktails on The Strip, true Sin City experts take their action to Downtown Las Vegas.
The area surrounding Fremont Street was once the only game in town, and those old stories of mob-backed casinos serving high-rolling celebrities all went down right here.
And if you're planning to call the Downtown district home for your next Vegas vacation, the iconic Golden Nugget in Las Vegas is the best bet on the block.
With rooms starting at just $49, the Golden Nugget might seem like just another bargain basement lodging option for budget-minded travelers. But take one step through the venue's famously gilded entryway and you'll discover a true diamond in the rough.
This place is extravagant in every sense of the word, with an interior décor that manages to rival many of the more modern casino resorts on The Strip. And that's saying something, as the Golden Nugget is one of the oldest casinos in Las Vegas, having been originally built way back in 1946.
History is a major theme when staying at the Golden Nugget, given the venue's use in classic films like Elvis Presley's Viva Las Vegas (1964) and the James Bond flick Diamonds Are Forever (1971).
The casino proudly displays one of the largest gold nuggets ever unearthed, a massive chunk of pure gold known as the "Hand of Faith" which weighs an astounding 874.82 ounces.
Everything here isn't a holdover from the old days, however, as the Golden Nugget has gone to great lengths to modernize the facility from floor to ceiling.
One of the most popular attractions found onsite is the Tank Pool, a three-level interactive display which blends a swimming pool with a fully functional saltwater aquarium.
If you think the sharks lurking at the poker tables are trouble, just imagine doing the backstroke while massive 300-pound tiger sharks prowl the waters just a few feet away. Everything is perfectly safe of course, as plexiglass dividers separate swimmers from the apex predators lurking nearby.
And any stay in the Downtown district puts you right in the heart of the Fremont Street Experience. This is Vegas as the city was always meant to be, without the corporate sanitization found on The Strip.
Buskers line the walkways performing their various acts and entertaining passersby in hopes of catching a few stray coins. Overhead, the famous zipline attraction zooms by, carrying ecstatic passengers at high speeds right down Fremont Street.
When you've had your fill of the outdoor fun, heading back inside to the Golden Nugget offers a wealth of gambling options. With 56,000 square feet of floor space to work with, the venue must maximize its placements, so the place may feel a bit cramped when compared to larger resorts on The Strip.
But cozy is probably a better word, because without the stampeding crowds that define The Strip, you'll always have plenty of elbow room at the tables.
You'll find 55 table games to be exact, along with 1,400 slot and video poker machines – many of which still use the old coin buckets your grandparents used to tote around. Throw in a 13-table poker room, and a full-fledged race and sportsbook, and the Golden Nugget has all of your gambling needs covered in spades.
2 – Foxwoods Casino Resort in Mashantucket, Connecticut
Billed as the largest casino in all of America, the Foxwoods Casino Resort has been in business since 1986, when the Mashantucket Pequot Tribe completed construction on a humble bingo hall.
Since then, Foxwoods has been steadily upgraded and expanded, with the result being a truly massive resort complex spanning more than 9 million square feet. That's right… Foxwoods takes up over nine million square feet of space, so you'll never lack for new areas to explore.
In reality, the Foxwoods venue is comprised of several interconnected casino and hotel towers:
Grand Pequot Tower
Fox Tower
Grand Cedar Hotel
Two Trees Inn
Rainmaker
The buildings are situated within the pine forests of Connecticut, lending the entire property a rustic vibe. Indeed, many gamblers have been known to take a hike through the woods after a down session, finding the perfect place to blow off some steam amidst the spectacular natural scenery.
When you head back inside, certain areas of Foxwoods can look and feel more like a shopping mall than a casino. And that makes sense, what with the expansive Tanger Outlet Mall occupying much of the complex's middle ground.
Here you'll find retail outlets ranging from KidStuff and the Hard Rock Store to high end stores like Kate Spade and Talbots.
Foxwoods also houses a movie theatre, video game arcade, several salons and swimming pools, food courts, and anything else parents can ask for when taking time away from the action.
The beauty of Foxwoods is its sheer versatility, and many vacationers come here without ever spending a cent in the casino.
But that casino action is omnipresent, what with an incredible 345,000 square feet of gaming space to wander and wonder at. That's enough to house 380 table games and 4,800 slot and video poker machines, so you can be sure that all of your favorite games are on tap.
In fact, Foxwoods is renowned for carrying one of the most diverse selections of slot machine titles in the world – making it a prime hotspot for reel spinners.
And those slots are also known for offering some of the highest payback percentages in the region, with Foxwoods generally outpacing its nearby rival Mohegan Sun in terms of player friendly odds.
Poker players also love Foxwoods, which holds the honor of being the largest American poker room outside of California thanks to an enormous 147-table setup.
That size and space makes Foxwoods the perfect venue for major tournament circuit stops too, so don't be surprised if the World Poker Tour (WPT) or World Series of Poker Circuit (WSOP C) event is being played out while you pass through.
3 – Thunder Valley Casino Resort in Lincoln, California
Owned and operated by the United Auburn Indian Community, Thunder Valley Casino Resort has been serving gamblers in Northern California since 2003.
Tribal casinos are generally known for offering a no-frills gambling experience, but Thunder Valley decided to take a different route.
Here you'll find a full-fledged resort, complete with retail shopping outlets, bars, restaurants, nightclubs, and entertainment venues.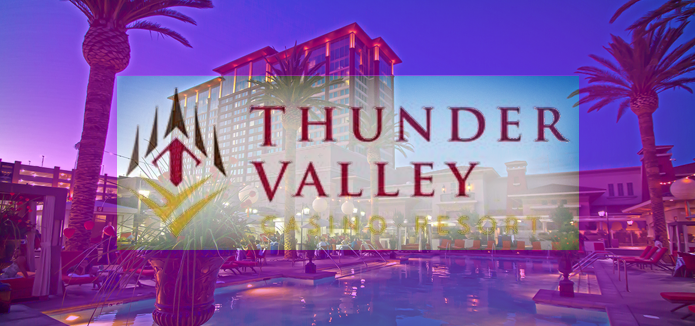 One of the venue's signature attractions is The Spa at Thunder Valley, a place where the word "pamper" takes on a whole new meaning. A sauna, whirlpool Jacuzzi, steam room, and gym form the foundation, but The Spa is defined by a decadent selection of ways to treat yourself like royalty.
You can get a facial, pedicure, or manicure before enjoying any number of signature massage specials such as the Hawaiian inspired LomiLomi, hot stone, or even a 24-karat gold leaf facial.
Located just a few minutes away is Whitney Oaks Golf Club, where guests of Thunder Valley enjoy discounted rates and preferred tee times on the 18-hole Championship level course.
Bingo is a big draw at Thunder Valley, which transforms its Pano Hall entertainment venue into a massive, 500-seat bingo hall five days out of the week. Bingo fans from all over Northern California flock to Thunder Valley's bingo nights to chase some of the state's largest bingo jackpots.
The wider casino is spread out over 144,500 square feet of floor space, and players can take their time exploring a wide selection of 114 table games that cover all the favorites.
Machine players have every slot title and video poker variant to choose from, and the poker room spreads 24 tables of cash game and tournament action.
4 – The Orleans Hotel & Casino in Las Vegas
As part of the Boyd Gaming family, The Orleans Hotel & Casino has been a favorite Off Strip destination for locals and tourists alike since 1996.
One reason for that status as a favorite landing spot is variety, because The Orleans is much more than just a casino. Here you'll find family friendly amenities like an 18-screen movie theatre, a 70-lane bowling alley, a video game arcade, and even an ice skating rink within Orleans Arena (depending on the season).
In a town like Sin City, known the world over as an adult's playground, finding a place like the Orleans which caters to the entire family is a major upgrade.
The interior theme is, as one might expect, based on the unique culture found in New Orleans – so expect colorful Mardi Gras decorations, alligators adorning the walls, and a Cajun atmosphere throughout. This isn't the fanciest venue in Vegas by any means, but The Orleans holds a certain sense of humble of charm that makes visitors feel right at home.
Rooms start at just $44 too, so there's no need to break the bank when planning your next vacation. And because of The Orleans' versatility, you're sure to get your money's worth for that affordable rate.
Folks who love to see the shows when visiting Vegas typically head to The Strip, but with Orleans Arena right onsite, you'll have a steady lineup of world class performers coming through the doors.
Musical acts from the Black Eyed Peas and Kelly Rowland to Foghat and The Osmonds make regular appearances, as do stand-up comedians like Bill Maher and Dennis Miller.
When it's time to grub, The Orleans offers a wide selection ranging from casual to fine dining – including popular hotspots like the Prime Rib Loft, Ondori Asian Kitchen, Alder & Birch, and Big Al's Oyster Bar.
The Orleans is owned and operated by Boyd Gaming too, which means players who frequent other Boyd establishments like the Gold Coast or The LINQ – or any number of casinos around the country – can take advantage of their B Connected player's club promotion.
Budget traveling is always a matter of making the most of what you have on hand, and as a B Connected member, you'll be able to turn player's points into meals, entertainment, and free play at the machines.
And you'll have plenty of slot and video poker machines to choose from with 2,600 onsite across 137,000 square feet of gaming floor. Table game players will find 60 outlets to play their trade, and if poker is your game, the 35-table poker room is one of the largest "Off Strip" facilities in all of Vegas.
In fact, before the "poker boom" of 2003, The Orleans was considered to be one of the prime stopping points for the regional tournament circuit.
Poker legends like Daniel Negreanu and Barry Greenstein cut their teeth playing the old Orleans Open tournament series, and while the glory days have passed, this poker room is still one of the best in town.
As a "local's" casino, The Orleans also takes great pride in treating its customers like family. Dealers will learn your name and greet you warmly when you return. Floormen are happy to award comps and perks to high volume players, and the cocktail servers are fast and efficient.
Overall, gambling at The Orleans just feels different when compared to the major casino resorts looming a few miles away on The Strip.
But don't worry about missing out on anything, because The Orleans runs a steady schedule of shuttles to and from its sister properties of the Gold Coast and The LINQ.
Those are complimentary to boot – although you should tip the driver a buck or two for the service – proving The Orleans cares more about its customers than cutting a profit.
5 – Niagara Fallsview Casino Resort in Niagara Falls, Ontario, Canada
Simply put, you won't find many casinos anywhere in the world which boast the natural beauty of Niagara Fallsview Casino Resort.
Completed in 2004 at a cost of $1 billion, Fallsview Casino is truly an architectural marvel – built into the bedrock just a few feet away from the roaring waters of Niagara Falls. The property takes up a 23-acre spit of land on the Ontario side of the Niagara River, with the city of Buffalo, New York a stone's throw away on the American side.
During the construction phase, planners ensured that every single one of Fallsview Casino's 374 guest rooms enjoyed unimpeded views of the awe-inspiring Niagara Falls. Accordingly, you'll never need to worry about paying upgrade prices to secure those spectacular views – as all of the $125 base room rates deliver the water right to your window.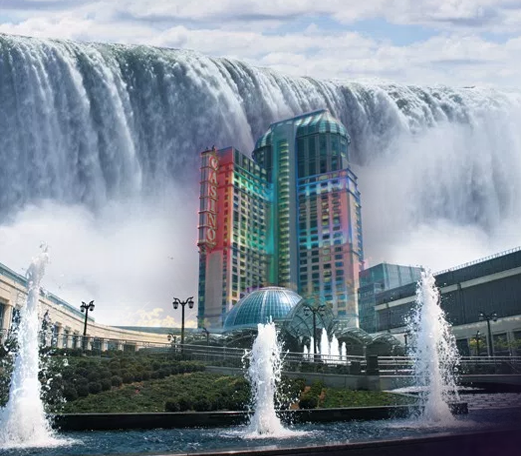 And these are AAA Four Diamond Award winning rooms, mind you, so the interior will always be on par with the natural wonders below.
Shopping at the Galleria Shops offers outlets to meet all budgets, as does the dining selection. A salon and spa are also onsite, and with more than 100 wineries located within 30 minutes of the venue, the flow of high end vino never ends.
If seeing shows tickles your fancy, check out the 1,500 seat Avalon Ballroom Theatre, where head liners like Matchbox 20, Kelly Clarkson, Harry Connick Jr., Tim McGraw, and John Legend appear regularly.
The entire venue takes up 2.5 million square feet of space, which easily makes Fallsview Casino the largest gambling establishment in all of Canada. And they don't skimp on the service owing to the place's size and stature. In 2016, Fallsview Casino earned its 12th consecutive AAA Four Diamond award, giving it the highly coveted designation in each year of its existence thus far.
That enormous space includes more than 200,000 square feet of gaming floor, where players will find 130 table games and more than 3,000 slot and video poker machines. Every conceivable game and variant can be found at Fallsview Casino, so gamblers never lack for options here.
The same goes for the poker room, which is recognized as the largest of its kind anywhere in Canada with more than 20 tables running 24/7. Canada's greatest poker champion – "Kid Poker" himself, Daniel Negreanu – has used his personal blog to tout Fallsview Casino as the best place to play in the Great White North, and his word is as good as gold in the poker industry.
The World Poker Tour (WPT) holds an annual stop at Fallsview Casino for that very reason, so if you time the trip right, you may just get a shot to take Negreanu's chips on a perfectly timed bluff.
6 – WinStar World Casino & Resort in Thackerville, Oklahoma
They say size doesn't matter, but it surely will
when you pay a visit to the WinStar World Casino Resort.
Upon opening in 2003 – under ownership of the Chickasaw Nation of Oklahoma– the venue's incredible 519,000 square feet of gaming space immediately made WinStar World Casino the largest such venue anywhere in North America. In fact, only the MGM Grand Macau offers more gaming floor space, and even that mark is only a few thousand square feet higher.
Location is also a major factor for WinStar World Casino's enduring success, as it's located approximately one hour from both the Oklahoma City and Dallas / Fort Worth metropolitan areas. This makes WinStar World Casino a focal point for the Midwest regional gambling scene.
Given the property's sheer scope, it's no wonder that WinStar World Casino is also home to an oversized golf course – with WinStar Golf Club offering a huge 225-acre, 27-hole championship level course designed by former PGA Tour pro D.A. Weibring.
And while the 12-story, 395-room hotel tower has plenty of space to lay your head, a 200-space RV Park located onsite offers rolling stones the perfect place to park their chariot.
In terms of entertainment options, Thackerville is a long way from the lights of Las Vegas, but the 3,500 seat Global Event Center still attracts show stopping stars like Jay Leno, Vince Gill, Adam Lambert, Weezer, Lil Wayne, and ZZ Top to perform.
Throw in dozens of restaurant options covering the spectrum from fast food to fine dining, a salon and spa, and an abundance of retail shopping outlets – and WinStar World Casino doesn't even need gambling to get people in the door.
But gambling is what most patrons come for, and to that end, WinStar World Casino doesn't skimp on the selection. The venue makes full use of its record setting floor space, with 88 table games covering options like Blackjack, 3 Card Poker, Ultimate Texas Hold'Em and Midi Baccarat.
Slot machine spinners and video poker fans are also in luck, thanks to the incredibly diverse menu of 7,400 gaming machines. Bingo, keno, and even off-track betting are all on tap as well, so whatever your game of choice happens to be, WinStar World Casino has what you're looking for.
Every year poker players arrive in droves for the WinStar World Casino River Poker series, which spreads a full schedule of poker tournaments culminating in a massive Main Event. Many of the game's brightest stars secured their first big wins at the WinStar Main Event, making it one of the more highly anticipated stops on the national circuit.
With weekday rates as low as $89, WinStar World Casino offers more bang for your lodging buck than any of the megaresorts on the Las Vegas Strip.
7 – Harrah's New Orleans in Louisiana
If a visit to The Orleans in Las Vegas whetted your appetite for the Big Easy, why not take a trip down south to see the real thing?
When you do, make sure to book lodging at the Harrah's New Orleans, which has blended casino gambling with the Cajun culture since 1999.
Situated in the heart of downtown New Orleans on Canal Street – a few blocks away from the historic French Quarter – this Harrah's is unlike any other.
The sight of the Mississippi River winding its way through the city is truly breathtaking, and with most of the rooms at Harrah's facing out over the water, you're more than likely to have those gorgeous views as your everyday backdrop.
Those rooms come at an average cost of only $120 too, so you won't have to break the bank to enjoy the banks of the mighty Mississippi.
You'll probably get your fill of Cajun cuisine while exploring the downtown district, as New Orleans is famous for its eclectic restaurant scene, but Harrah's has you covered just in case.
Try the Acme's Oyster House or Grand Isle Seafood Restaurant for a taste of local flavor, or Ruth's Chris Steakhouse for something more conventional.
When the sun goes down and the stars start to sparkle, check out the Masquerade nightclub – voted #27 in the Nightclub & Bar Magazine Top 100 Nightclubs in America rankings.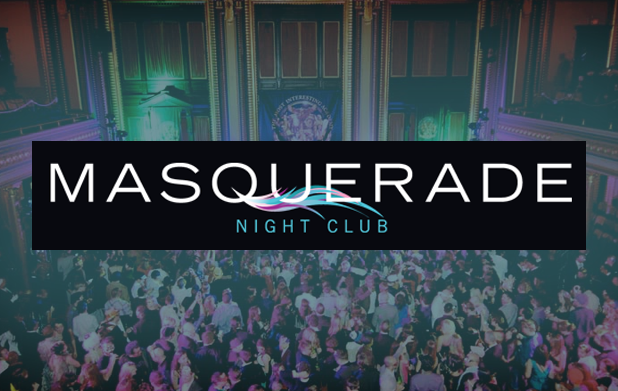 Hoodoo Cocktail Lounge is another attractive option, as are the many bars and nightclubs located just outside on Fulton Street.
In an area where gambling has traditionally been frowned upon – either banned outright or relegated to riverboat casinos – Harrah's has become a point of pride for locals. This is the only land-based casino allowed in all of Louisiana, making Harrah's the focal point for the regional gambling scene.
And that scene is thriving to say the least, thanks to Harrah's huge gaming floor stretching out over 115,000 square feet.
With 105 table games on tap – covering everything from classics like craps, roulette, and blackjack to the modern hybrids like Three Card Poker and Fortune PaiGow – players never lack for options here.
That's true for slot machine enthusiasts and video poker aficionados too, as Harrah's is home to 3,800 gaming machines. For the poker playing crowd, 20 tables spreading Texas hold'em, Pot Limit Omaha, and Seven Card Stud can be found running day and night in the Harrah's poker room.
And because Harrah's is part of the Caesars Entertainment family of casinos, the Total Rewards player's club promotion is in full effect. Total Rewards is recognized as one of the two leading player's clubs in the world (along with MGM's M Life program), as it links dozens of casinos nationwide and even more around the world.
As a Total Rewards member, you can take full advantage of your comps, credits, and points when visiting Harrah's New Orleans.
Plan your next trip using this guide to 7 cheap casino vacations to consider taking this year.
You can enjoy great gambling action without breaking the bank. And just because the price is cheap, it doesn't mean the accommodations are.