7 Burning Questions Ahead of the 2021-22 NBA Season

The NBA is full of on and off the court drama and the season hasn't even started yet. We have everything from vaccination issues to which players might be traded.
This season could get very ugly very soon considering so many things are happening across the league.
Let's get into the biggest questions heading into this year's NBA season.
How is Kyrie's Vaccination Status Going to Hurt the Nets?
The biggest story right now is the vaccination status of Brooklyn Nets point guard, Kyrie Irving.
Irving is unvaccinated and was on track to miss all 41 of the Nets home games without being vaccinated, which would be a major blow to the Nets.
That is looking like the minimum at this point because the Nets have announced that he is not allowed to be a participant until he is fully vaccinated.
The Nets general manager, Sean Marks, stated that he and owner Joe Tsai made the decision together.
Irving will also not be paid for home games, which would be north of $17+ million for half this season.
That is a substantial amount of money to lose for any person, so Irving is going to have a big decision to make here.
He has been in the news for missing games before, so opting to sit out for a season or maybe even his career wouldn't be that big of a surprise.
It is sad to see a player of his level of talent not be able to play this season for the Nets, who are hoping to win a ring behind Kevin Durant, James Harden, and more.
The Nets could be in huge trouble if Irving were to miss half the season and potentially even more.
Is Ben Simmons Going to be Traded?
It's clear that Ben Simmons is unhappy in Philadelphia, but at least he is starting to report to their training facility.
He was another player who was pondering sitting out for this season and forgoing his contract, which would be a tough loss for him and the 76ers.
With Simmons starting to participate in 76ers activities, he probably is still going to be traded.
Although he got a lot of hate last year for passing up a dunk in a crucial game 7 against the Atlanta Hawks, he is still a valuable player.
The 76ers have reportedly had a high asking price, but over time they should lower it, especially if Simmons doesn't play. Simmons can get a big return for them, but the 76ers could be getting too greedy.
At his best, Simmons is a top tier defender that can guard just about any position. He is a great player to have on any competitive team because of his flexibility and great defense.
He chips in at rebounding and assist categories, but as you saw in the video, he is not the best scorer. If a team were to trade for him, they would have to use him to the best of his ability as on-ball defender and rebounder, not as a ball handler or playmaker.
Some potential fits for Simmons could be the Portland Trail Blazers, Brooklyn Nets, Golden State Warriors, or the Sacramento Kings.
Who is Going to Win MVP?
Nikola Jokic won the NBA MVP award last season and rightfully so. Jokic averaged 26.4 points per game, 10.8 rebounds per game, and 8.3 assists per game.
He had an incredible season and ranked best in the league in advanced metrics as well.
He had 12.2 offensive win shares, 15.6 total win shares, and .301-win shares per 48 minutes. All of those ranked first in the NBA and could make him a threat to repeat.
We all know NBA Finals MVP, Giannis Antetokounmpo is a big threat to win this award, especially if he can put up some serious numbers again this season.
Opponents tried exposing his free throw shooting in the playoffs, but he showed up big time and won the NBA Finals with the Bucks.
Luka Doncic can have a season like Jokic did himself and is another potential winner for MVP.
Doncic is becoming one of the very biggest stars in the league and NBA fans everywhere should be excited to witness his career.
Some other interesting names this year include Damian Lillard, Steph Curry, Kevin Durant, James Harden, and LeBron James.
All these players are always in contention for the biggest individual award for the season and could also win it.
Make sure you take a look at why Zion Williamson could win the MVP this season.
The NBA is full of star players and it is possible that I didn't even name the winner of this season's award. The biggest thing is to hope for a healthy season from everyone, as injuries can decimate a season.
Who Will Lead the League in Scoring?
The NBA is full of stars that can do incredible things on the basketball court. But who will be the league's scoring champion this season?
Last year's scoring champ was none other than Steph Curry, averaging 32 points per game. He is going to go down as one of the best scorers of all time and best three-point shooters (if not THE best three-point shooter) of all time.
The biggest thing with Curry is his health. He has struggled to play a full season in the past couple seasons, which could hurt his chances of repeating as scoring champ.
Some other players I like here are Damian Lillard, Kevin Durant, Giannis Antetokounmpo, Luka Doncic and Trae Young.
These are just some of the best scorers in the league and they are certainly capable of taking the scoring title in the upcoming NBA season.
Which Team Will Be the Biggest Surprise?
There was a ton of movement this offseason and a bunch of new teams that could surprise us this year. My favorite team to surprise everyone is the Chicago Bulls.
The Bulls grabbed two big ticket players, Demar Derozan and Lonzo Ball, who will help fill out their starting roster tremendously.
Zach Lavine and Nikola Vucevic were already starting to click last season and are a killer duo by themselves, but add Ball and Derozan to this lineup and the value goes up.
Another team that should be a nice surprise is the Miami Heat.
After adding Kyle Lowry, P.J Tucker, Markieff Morris, Dewayne Dedmon, while also resigning Duncan Robinson, this team has some solid depth.
Jimmy Butler, Bam Adebayo, and Kyle Lowry will be a very solid big three for them, while the other players give them a solid all-around roster.
Can the Bucks Repeat as NBA Champions?
The answer to this question is absolutely. This Bucks team has the same core behind the Greek Freak, Khris Middleton, and Jrue Holiday.
They don't have P.J. Tucker this year, so maybe they could struggle defensively against some talented scorers, but as a whole, this team can repeat as champions once more.
They also have Bobby Portis, Donte DiVincenzo, Brook Lopez, Grayson Allen, and more to help out.
With Kyrie Irving potentially missing a substantial amount of time for the Nets, that only leaves a small handful of teams that could challenge the Bucks in the East.
If the Bucks can make their way past the East in the playoffs, that only leaves the top dog from the West in the way of winning for the second season in a row.
Which Players Will Breakout?
Some players are in for some serious breakout seasons this year in the NBA. Every year there seems to be a new star popping up, and I'm sure this year will be more of the same.
Here are my favorite players to breakout for this season.
Robert Williams, PF/C, Boston Celtics
Williams is a per minute monster. He puts up monster defensive and rebounding stats and if he gets starter minutes this season, he could be a menace on the basketball court.
Per 36 minutes, Williams averaged 15.2 points, 13.1 rebounds, 1.6 steals, and 3.3 blocks per game. He has all the tools to be a defensive player of the year, as well as a solid scorer and amazing rebounder.
Lonzo Ball, PG, Chicago Bulls
Lonzo Ball is set up tremendously in Chicago. He is surrounded by talent on the Bulls roster with Zach Lavine, Nikola Vucevic, and Demar Derozan.
He should be able to rack up a solid number of assists in this offense, as well as hit a good number of threes.
He can become a bigger star if the Bulls make a solid run in the playoffs, and he will play a large role for the Bulls.
Keldon Johnson, SF/PF, San Antonio Spurs
The biggest reason for Keldon Johnson's potential breakout season is the departure of Demar Derozan.
Johnson will have many opportunities to show what he is capable of this season, and he has had flashes of solid performances already in his career.
Heading into the 2021-22 NBA Season
This season is set to be one of the most exciting yet. The drama is yet to unfold and that opens up a lot of room for opportunity this season.
There could be many moving pieces when it comes to players like Ben Simmons and Kyrie Irving. Stay tuned for one of the most exciting seasons of the NBA yet.
If you are interested in betting on the NBA, check out our top ranked NBA betting sites.
For more insight about NBA betting tips, check out our post that could help you this season below.
AUGUST
Casino of the Month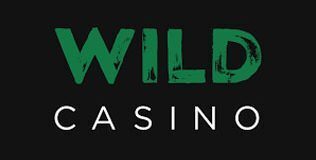 Welcome Bonus
250% up to $5,000
Read Review
Visit Site