7 Bold NBA Predictions for the 2021-22 NBA Season

How the Ben Simmons saga ends in Philadelphia, that we do not know. At least Simmons has rejoined the team and is making some sort of effort.
As for Kyrie Irving, well, let's just brush all the drama in Brooklyn aside and instead focus on players who plan on participating in 2021-22.
Tuesday's action-packed doubleheader is around the corner, now's the time to put all our bold NBA predictions on the table.
As your mind wanders, here 7 hot takes for the upcoming campaign.
Damian Lillard Gets Traded Before the Deadline
Inked through 2025 with an average salary of $44+ million, moving Damian Lillard out of Portland will be easier said than done. However, we've seen stars force their way out of undesirable situations before, Dame could be next on the list ready to join a sincere contender.
Perhaps I'm just not ready to buy in that Portland belongs in that conversation.
The Trail Blazers were the 6th seed in the Western Conference and got bounced by a depleted Nuggets squad in the first round.
Lillard desperately hoped that Neil Olshey would be aggressive in free agency – that didn't happen.
The GM re-signed Normal Powell to a $90 million extension and lured Tony Snell for one season ($2.4 million). Acquiring Larry Nance Jr. in a sign and trade is a helpful addition but it's not going to move the needle enough to make Portland a genuine factor.
The latest rumors are that Lillard wants to stay in Portland, but things will get murky quickly if the Blazers get off to a slow start.
OG Anunoby is an All-Star
I've already touted OG Anunoby as one of the NBA breakout candidates in 2022. I'm ready to double down on that premonition and say that the Raptors 24-year-old swingman will make the All-Star team this season.
Four games into the preseason, the dude looks like a star in the making.
He's averaging 19.3 points and in just 25.3 minutes per game and is shooting 54.2% (13/24) from beyond the arc. In one-on-one situations on the perimeter, he looks like he can't be guarded.
OG Anunoby is looking SCARY good pic.twitter.com/ZCvmDpGHGr

— BasketballNews.com (@basketbllnews) October 12, 2021
I don't want to get carried away and call him the next Kawhi Leonard, but I have no qualms stating that Anunoby will be an All-Star caliber player.
Trae Young Wins the 2022 NBA MVP
The post is titled "Bold NBA Predictions." Being that the object is to go out on a limb with these forecasts, pegging Trae Young to win the MVP falls right in line.
On second thought, is this take really that bold?
I hopped on board the Trae Young MVP train at +2800 a couple of weeks ago when I showcased NBA MVP sleepers.
BetOnline must have caught on because they've since dropped Trae Young's MVP odds to +1600. Fortunately, you can still get in at +2000 if you head to BetUS.
The bottom line is Atlanta is going to win a bunch of games and be among the top-4 seeds in the East – go ahead and mark that down. Young is going to put up big-time numbers – he's averaged 27.4/9.4/4.1 over the last two seasons.
Most importantly, Trae doesn't let the success get to his head and continues to play with a locked-in determination.
"I've been that underdog my whole playing career since high school. I think it's a good thing to have a chip on your shoulder."
The Memphis Grizzlies Win At Least 46 Games
The best NBA betting apps installed the Grizzlies win total at 41.5. I'll say they soar over that total with at least a week to spare and notch at least 46 victories.
Under the direction of J.B. Bickerstaff in 2018-19, the Grizz won just 40.2% of their games and finished 12th in the conference.
Since Hiring Taylor Jenkins and drafting Ja Morant, the organization has showed steady progression and even made the playoffs last season.
The Memphis Grizzlies Are Getting Better
Season
Wins
Losses
Winning %
Division Finish
Conference Finish
2019-20
34
39
.466
Third
Ninth
2020-21
38
34
.528
Second
Eighth
Pro-rating a 52.8%-win rate into an 82-game season equates to 43.3 wins, but I think Memphis continues making positive strides. Anchored by Steven Adams and Jaren Jackson Jr., the Grizz have a legit presence in the post.
If there's a point guard in the league who's more explosive than Ja Morant, you'll have to point him out.
JA MORANT GETTIN' UP ?

(via @memgrizz)pic.twitter.com/zmXHscOjn3

— NBA on ESPN (@ESPNNBA) October 6, 2021
Domantas Sabonis Leads the NBA in Double Doubles
Nikola Jokic led the league in double-doubles last season with 60. Russell Westbrook was right behind with 59. Nobody else registered more than 49.
Among the other candidates when you think about who will lead the league in this category in 2021-22, here's who comes to mind if you ask a casual fan.
Joel Embiid
Giannis Antetokounmpo
Rudy Gobert
Those who dig into the data know to include Domantas Sabonis in this conversation. Going back to the start of the 2019-20 NBA season, here's a look at the NBA leaders in double-doubles.
Most Double-Doubles in the Last Two Seasons
Rank
Player
# Of DDs
1
Nikola Jokic
103
2
Domantas Sabonis
98
3
Rudy Gobert
98
4
Giannis Antetokounmpo
97
5
Nikola Vucevic
89
6
Jonas Valanciunas
88
7
Russell Westbrook
81
8
Clint Capela
75
9
Bam Adebayo
73
10
Joel Embiid
68
See, Sabonis racking up the most DDs in 2021-22 isn't far from far-fetched. Just 25 years old and the centerpiece of the Pacers franchise, nothing suggests that Domas will be slowing down anytime soon.
He's averaging 19.4 points and 12.2 rebounds since the start of 2019.
The Toronto Raptors Make the Playoffs
The Raptors went 27-45 last season and didn't even sniff the play-in series. As far as expectations for 2021-22, you're required to lay -300 at BetOnline if you want to bet on the Raptors missing the playoffs.
Toronto's win total is lurking at 36.5 putting them well outside of the postseason picture.
The good news is Nick Nurse, and his players aren't concerned with what the sportsbooks have to say. And neither am I in this instance.
After playing last season's "home" games in Florida, the Raptors were approved to return to Toronto this season. That's the first bit of good news.
The second is that Chris Boucher is about to rejoin the lineup and Pascal Siakam is likely just a couple of weeks behind.
Last, and certainly not least, Scottie Barnes will factor into the NBA Rookie of the Year discussion. The 6'7" small forward has been lighting it up in preseason and will be a wonderful compliment to OG Anunoby and Fred VanVleet.
Back Toronto to make the playoffs now – before they get off to a solid start and their favorable price tag (+240) fades away.
2022 NBA Finals Matchup – Hawks vs. Jazz
Of all these bold predictions for the 2021-22 NBA season, I've saved the "brashest" for last.
You can bet on exact NBA Finals matchups at the top sportsbooks online, namely at BetOnline. As things currently stand, you can latch onto a Hawks vs. Jazz matchup at +15000.
How's that for bold?
The Hawks made it to the Eastern Conference Finals last year – they're even deeper this time around are armed with sincere playoff experience.
Atlanta is stockpiled with talent, and I picked Trae Young to win the MVP, this is me piggybacking on the idea of being "all in" on the Hawks.
Over in the West, the Jazz are third in line to win the conference and are coming off NBA-high 52 regular-season victories.
Aside from keeping their entire core intact, Utah snagged Hassan Whiteside and Rudy Gay via free agency to bulk up their second unit.
Don't lose sight of the fact that the 2021 NBA Finals was a matchup between Phoenix and Milwaukee. I don't recall those particular odds, but I bet they were just as extreme as the price attached to Atlanta vs. Utah colliding for all the marbles in 2022.
August
Casino of the Month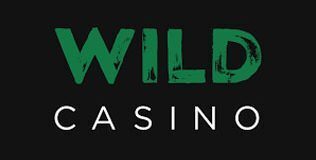 Welcome Bonus
250% up to $5,000