Hide Bonus Offers
| | | | | |
| --- | --- | --- | --- | --- |
| #1 | Bovada Sports | 50% Up To $250 | Visit Site | Bovada Sports |
| #2 | BetUS | 125% Up To $2,500 | Visit Site | BetUS |
| #3 | MyBookie | 100% Up To $1,000 | Visit Site | MyBookie |
| #4 | Everygame | 100% Up To $500 | Visit Site | Everygame |
| #5 | BetOnline Sports | 60% Up To $1,000 | Visit Site | BetOnline Sports |
The 7 Best Comedians to See in Las Vegas in 2019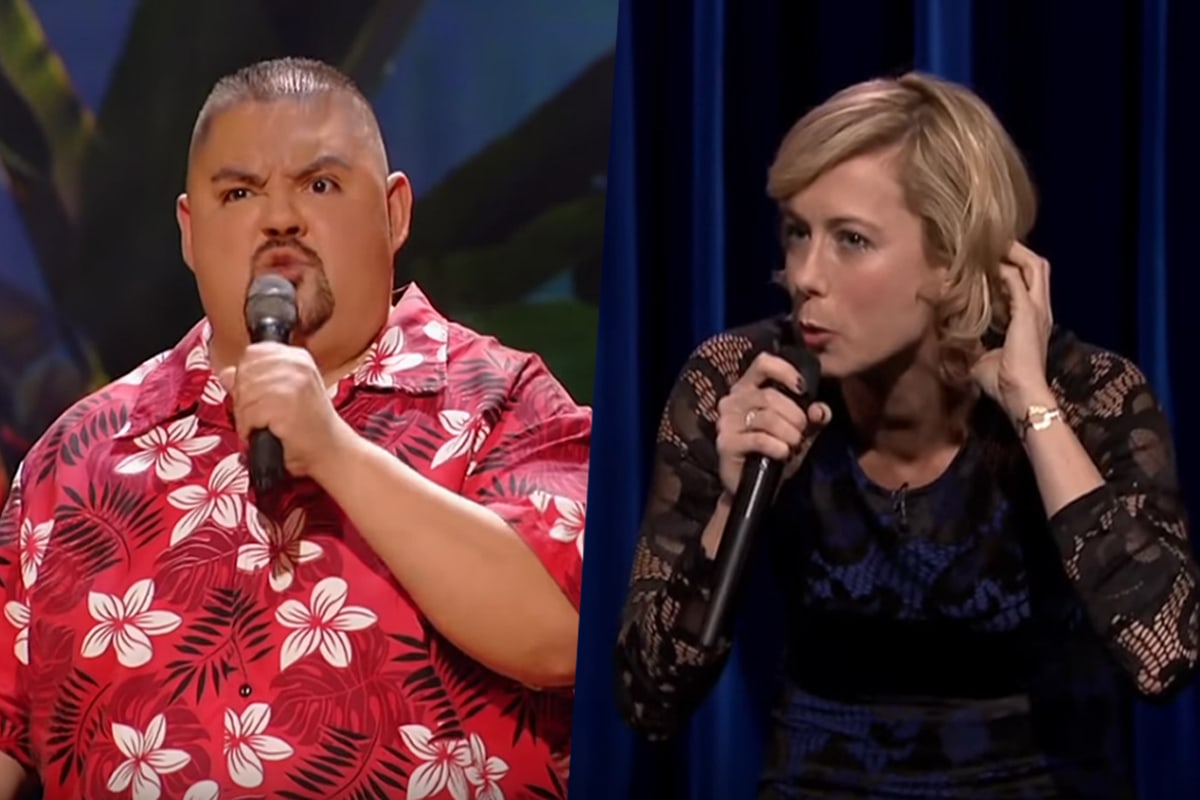 Once upon a time, the ultimate goal for any comedian was to appear on the Johnny Carson show (or, as only NBC called it, The Tonight Show Starring Johnny Carson).
It was the comic Mecca, the one place where — if and when you reached it — you were there.
That was back when there were only three channels of television (plus those couple of staticky UHF channels you couldn't even be sure were broadcast in English).
This was long before every single one of three thousand channels had its own "late" show or "late-late" show, or even "just-after-early-dusk" show (or so I've heard, fellow kids).
And each one is hosted by somebody who seems vaguely familiar, but you can't quite place him, and then it hits you: Oh, yeah — that's the guy who was one of the two bad guys in the Progressive commercials.
Yeah, you know, the guys Flo always embarrasses. No, not that guy, the other guy. Yeah. Him.
These days, if you want comedy, you have four or so comedy channels on Sirius-XM. You have Netflix, Hulu, YouTube — basically the entire internet.
But live comedy is very different from recorded shows. Comics are somehow funnier, the humor more biting, more, well, comedy-esque.
So the Mecca for comedians these days is Las Vegas. All the bigs made regular pilgrimages to Sin City — Don Rickles, Rita Rudner, Rich Little, Rodney Dangerfield.
And despite the instant access to YouTube, Netflix, and Hulu, Las Vegas remains the "see Rome and die" destination for today's newer comics.
Why is that? How can performing for a few hundred gamblers looking to kill some time before heading back to the blackjack tables be worthwhile?
Turns out, word-of-mouth isn't important just for restaurants. Comics have discovered that a gig in Vegas is a very career-enhancing experience. A live performance is… special. Magical. Unique. And those qualities are just as important to the members of the audience as they are to the performer.
Sure, you can watch a taped special on Netflix or even YouTube. But to have been there, to have perhaps even made eye contact with the performer… Electric.
Everybody you know says they hate him, and yet Carrot Top has been filling seats at the Luxor for thirteen years. Rita Rudner holds the record for the longest-running comedy show in Vegas. Comedians are, in fact, one of the great but oft-forgotten success stories of Las Vegas, and for newer comics just hitting their stride, Las Vegas remains the shining City on the Hill.
Here are some of the best Vegas comedy shows to see in 2019. You may not have heard of some of these comedians, but once you've attended one of their shows, you will be hooked.
#7 – Iliza Shlesinger
Winner of NBC's Last Comic Standing in 2008 (and the first woman to do so), Iliza Shlesinger now has several hour-long specials on Netflix — and she's firmly established herself as something of a feminist comic.
Yeah, I know that sounds oxymoronic, like jumbo shrimp, but it isn't.
She's not afraid to satirize feminist foibles right along with her puncturing of the male ego, not to mention something she calls "girl logic" (which is the title of her latest book, by the way).
Iliza Shlesinger has already established herself as a leader in the "new comedy." To give you an idea of Iliza's style, here's a routine she did on The Tonight Show (with Jimmy Fallon) a couple of years ago.
She'll be appearing for limited engagements at The Mirage throughout 2019.
#6 – Sommore
Born Lori Ann Rambough, Sommore made her television debut on The Queens of Comedy back in 2001 and has been working the comedy tour assiduously ever since.
Here's a (NSFW) segment from a routine she did in Montreal a couple of years ago. Her routines are raunchier than some, but that's part of her charm.
Sommore has that personable quality that top-end performers often have, the ability to invite you into her world as a trusted friend and confidant. That she injects a couple of f-bombs into her routine just serves to punctuate and authenticate her stories.
Incidentally (and apropos to nothing), Sommore's half-sister is actress Nia Long.
In 2019, Sommore will be appearing at the Aliante Casino & Hotel as well as the Suncoast Hotel and Casino.
#5 – Pablo Francisco
You probably know him for his "In a world…" movie-trailer parodies, such as his popular bit about Arnold Schwarzenegger starring as "The Little Tortilla Boy." But Pablo is just as adept at impersonating Tony Montana doing a drug deal with Kermit the Frog, or Jackie Chan doing the same character film after film after film.
Pablo started his comedy career doing stand-up in his hometown of Tempe, Arizona, and he was quickly picked up as a featured player on Fox's MadTV.
Over the years, he has developed some excellent and hilarious impressions of a number of celebrities, including Stone Cold Steve Austin, Ozzy Osbourne, Ricky Martin, and George Clooney.
Pablo visits Las Vegas regularly and will be appearing at the South Point in June.
#4 – Daniel Tosh
With his Comedy Central show Tosh.0, this comedian is attaining wide popularity. His ironic way of looking at modern (and post-modern) life is as unique as it is hilarious. While many comics can alienate portions of their audience with political rants, Tosh seems able to show his audience the funny in every situation, regardless of their political leanings.
For a better idea of his comedy, try this.
The son of a Presbyterian minister, Tosh was born in Germany and raised in Florida — a state so "flat, hot, and dumb" he says he was inspired to leave and pursue a comedy career, but I'm not sure if it was that or the fact that he graduated from Astronaut High School.
Seriously? Astronaut High School? If you attend a high school with that name, what else are you going to do? Any other career would be almost a denial of destiny, a dangerous tempting of the fates. Tosh was wise to follow his destiny.
Or maybe he just didn't like being a telemarketer. Hey, it's a tough racket. Not everybody can cut it in telemarketing.
Daniel Tosh will be appearing at the Terry Fator Theatre at The Mirage throughout 2019.
#3 – Loni Love
Born and raised in Detroit, Loni Love started out as an electrical engineer. No joke. She earned an electrical engineering scholarship to Texas A&M and — after graduating — she moved to Los Angeles and started working in her chosen profession.
It was there she discovered she had a talent for making people laugh.
So talented, in fact, that she won Best Stand-Up at HBO's Comedy Arts Festival in 2003. Naturally, what followed were the inevitable years on "the road" honing her craft, but she eventually became a regular guest on The Ellen Show and a co-host of FOX's The Real.
To help get an idea of her delivery and comedy stylings, here's a skit she did with Ellen DeGeneres recently.
Loni Love currently headlines her own stand-up show regularly at the Venetian.
#2 – Rich Little
Rich Little? What's he doing in Vegas? Is he still alive? The answers to your questions are, in order: "yes, Rich Little," "pwning," and "well, duh."
Sorry, that was rude. Actually, I was a little surprised to discover he was performing in Vegas, too.
Rich is one of the few comedians alive who actually appeared on the Tonight Show. Starring Johnny Carson.
Probably the best-known impressionist in the world, Rich has been performing his 200-plus impressions for more than 50 years. Back in the day, if you wanted to ridicule the President, you didn't do a Richard Nixon impression; you did Rich Little's Richard Nixon impression.
Here's a recent interview he did with Australia's Studio 10 that shows his humor now, as well as some classic clips from his legacy.
You don't go to see Rich do his act now just for the comedy. You go for the story. You go there because you can tell your friends you saw Rich Little in Vegas. He's a legend. Show some respect. Also, laugh a lot — the guy's still got it.
Rich is currently performing his one-man many-voices show at the Tropicana's Laugh Factory Comedy Club.
#1 – Gabriel Iglesias
Known for his garish Hawaiian shirts, massive girth, and hilarious stories, Gabriel Iglesias (or "Fluffy" as he is known to his legions of fans) spices his observational humor with pranks he has played on his friends, as well as pranks that his friends have played on him.
His act features a cornucopia of voice impersonations, from the snotty twenty-something female hotel desk clerk to valley girls and surfer dudes.
Here's a bit he did a couple of years ago to help you get an idea of his material and range.
Gabriel Iglesias will be appearing at The Mirage for limited engagements in spring 2019.
Leave 'Em Laughing
As I said earlier, Las Vegas is Mecca for comedians. And in addition to those listed above, you'll find virtually every comic performer of any repute here.
For instance, in case you prefer your comics a bit more mainstream (or at least more recognizable), you can always find shows from Kevin James, Jim Gaffigan, and Ron White in Las Vegas. Ditto George Wallace, Steven Wright, and even Eddie Griffin.
They're all hilarious, and you'll enjoy those performances, too.
Not only that, but that 90-minute performance will instantly memorialize your visit to Las Vegas.
It will no longer be "that time I had to do the walk of shame four times in one afternoon." Instead, it will be "That time I saw Lisa Lampanelli and she insulted my shirt."