6 Young Italian Soccer Players to Watch in 2020

It's fair to say that the Italian national side has been going through a period of transition for a few years now.
From fielding the oldest starting XI at Euro 2016 to missing out on the 2018 World Cup altogether, the Azzurri has struggled to live up to expectations recently.
Italian soccer fans have had very little to cheer about of late, but that could be about to change.
There is an exciting new generation of young players starting to take shape, and Serie A is currently producing a seemingly endless number of rising stars.
Let's take a look at 6 young Italian soccer stars to keep an eye on in 2020.
Sebastiano Esposito
Age: 17
Club: Inter Milan
Position: Forward
There's a lot of hype surrounding this young man at the moment, and rightfully so. After all, not many 17-year-olds can say they've played against Barcelona and Borussia Dortmund in the Champions League.
After becoming Inter's youngest-ever UCL debutant back in October 2019, Sebastiano Esposito became the club's second-youngest Serie A scorer two months later, netting on his first league start for the Nerazzurri.
The exciting forward has also been prolific at international level. He may not have made his senior debut just yet, but his record of 25 goals in 37 games for Italy's youth teams suggests he's got a bright future ahead of him.
Esposito is reportedly on the verge of signing a new long-term deal with Inter, and this proves just how highly manager Antonio Conte thinks of the youngster.
Of course, Romelu Lukaku and Lautaro Martinez are Conte's first-choice forwards. But Esposito is likely to go out on loan next season in order to earn more regular playing time and further his development.
If he can continue to bang in goals on a consistent basis, it will only be a matter of time before Esposito is challenging for a place in Inter's starting lineup.
Sandro Tonali
Age: 19
Club: Brescia
Position: Defensive Midfield
If you're familiar with Italian soccer, you'd be forgiven for thinking that Sandro Tonali was a lot older than he actually is. It feels like the midfielder has been around for ages, but the reality is that he's still just a teenager.
Tonali is a technically gifted playmaker who plays with a maturity far beyond his years. He is continuously likened to Andrea Pirlo, and it's easy to see why. Both players started their careers at Brescia, while their playing styles are very similar.
And as if the Pirlo comparisons weren't enough, the youngster has also been compared to Serie A legends Gennaro Gattuso and Daniele De Rossi, so he's clearly a special talent.
Tonali first hit the headlines last season when he was called up to Italy's senior squad while playing in Serie B. It's extremely rare for a second-tier player to appear for the Azzurri, especially at such a young age. But Tonali is no ordinary player.
Brescia owner Massimo Cellino believes the midfield maestro is worth €300 million, and in today's market, that price tag isn't as crazy as it sounds.
Tonali has been linked with just about every top European club over the past year, so he is likely to be playing for one of the continent's elite sides very soon.
Daniel Maldini
Age: 18
Club: AC Milan
Position: Forward
I know what you're thinking. Another Maldini at AC Milan? Surely not.
Well, you'd better believe it. When Daniel Maldini made his AC Milan debut back in February, he became the third member of the Maldini dynasty to play for the Rossoneri.
Make no mistake, Daniel Maldini isn't where he is today simply because of his surname. Sure, being related to not one but two Milan legends obviously helps. But the teenager has rightfully earned his place at the club.
Unlike his father Paolo and grandfather Cesare, Daniel is a forward, not a defender. The name Maldini has struck fear into the hearts of attacking players for decades, but Daniel is beginning to make a name for himself at the other end of the pitch.
Having notched up seven goals and four assists in just eleven appearances for Milan Under-19s this season, it's no wonder that the teenager has broken into the senior side already.
Maldini's elegant style is unmistakable. But what else would you expect? If the 18-year-old can follow in the footsteps of his predecessors, he's set for a long and successful career.
Moise Kean
Age: 20
Club: Everton
Position: Forward
It looked as though Moise Kean was destined to be the next big thing at Juventus. Following a successful loan spell with Hellas Verona in 2017/18, the striker returned to the Allianz Stadium last term and hit the ground running.
Kean bagged six goals in 13 Serie A appearances for the Bianconeri in 2018/19. But remarkably, that wasn't enough to secure him a place in Juventus' squad for the following campaign.
For reasons that largely remain unclear, Kean was sold to Everton during the previous summer transfer window for the bargain fee of £25 million.
Admittedly, Kean has struggled to settle in England, scoring just once in 23 top-flight appearances for the Toffees. However, there's no doubting his ability, and you can't help but feel that his fledgling career will reignite soon enough.
The Premier League has swallowed up far better players than Kean in the past, so he must be given time to prove himself.
Kean is still very raw, and he's still got plenty of learning to do. But there is a sense that he will play a big role for the Italian national side in the coming years.
Nicolo Zaniolo
Age: 20
Club: Roma
Position: Attacking Midfield
It's no surprise that Nicolo Zaniolo is being hailed as Roma's new Francesco Totti. Of course, the Giallorossi legend is a tough act to follow. But Zaniolo is doing his best to emulate Totti's heroics.
Zaniolo didn't come through the ranks at Roma. In fact, he is a product of Fiorentina's youth system and had a brief spell at Inter. But he has quickly endeared himself to the Roma supporters, and it feels like he's been accepted as one of their own.
The versatile midfielder has got a bit of everything. Not only is he tall and strong, but he's also got excellent control for such a physical player. He is capable of playing anywhere across the midfield, while his work-rate is second to none.
Zaniolo made his Italy debut in March 2019 and has scored two goals in five appearances for his country so far. After setting Serie A alight, it won't be long before the Roma star is viewed as a national hero.
Unfortunately, a serious knee injury has temporarily halted Zaniolo's progression. The 20-year-old suffered an ACL tear earlier in the year, and it's unclear how long he'll be sidelined for.
But one thing is certain: Italian soccer fans will be hoping that Zaniolo will come back stronger than ever following his setback.
The talented youngster possesses all the right attributes to become one of the best midfielders of his generation, so the Azzurri will undoubtedly be better off with him in the team.
Nicolo Rovella
Age: 18
Club: Genoa
Position: Defensive Midfield
Nicolo Rovella is one of the youngest players currently operating in Serie A. The holding midfielder only turned 18 in December, but he's already being touted as a future star.
Genoa may have been battling against relegation throughout 2019/20, but Rovella has been a bright spot for the Liguria outfit recently. The teenager has drifted between the U19s and the senior squad this season and has impressed at each level.
English giant Chelsea is reportedly keen on signing Rovella, while Inter is also tracking the youngster closely. This high-profile interest speaks volumes about the midfielder's ability, especially as he's only got one Serie A appearance under his belt.
However, Rovella is vastly experienced at the youth level for Italy. He has already made 24 appearances for his national side and will surely make his senior debut in the not too distant future.
It's certainly an exciting era for Italian defensive midfielders. With Sandro Tonali also developing into a top-quality player, the Azzurri's backline looks set to be well-protected for the next decade at least.
Final Words
It's certainly an exciting time to be following Italian soccer. Serie A is churning out some future superstars right now, and they're beginning to gain international recognition.
It's also great to see Azzurri manager Roberto Mancini giving youth a chance. The Italy boss isn't afraid to put his faith in the country's rising stars, and this can only be a good thing for both the young players and the national team.
There are plenty of other young Italian players breaking through at the moment, so feel free to share your own suggestions in the comments section below.
Additionally, if you're interested in reading more content like this, make sure you head over to the soccer section of our blog.
AUGUST
Casino of the Month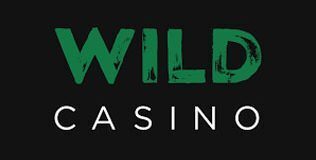 Welcome Bonus
250% up to $5,000
Read Review
Visit Site