6 Sleepers That Could Make a Run at the 2020 NFL MVP

The race for the 2020 NFL MVP is on. Don't believe me? Just take a look at the best NFL betting sites, which have odds out already and point to Patrick Mahomes (+600) as the top favorite.
Mahomes makes good sense, too. He won the award in 2018 and just got done hoisting the Lombardi Trophy. Of course, the potential of a Super Bowl hangover exists, and everyone will see him coming.
Ditto for Lamar Jackson (+650), who just won in 2019 and could face an uphill path to repeating.
It's not easy to win multiple NFL MVP trophies, after all, while there are several other reasons why Lamar Jackson won't repeat as league MVP.
Those are your two best bets, with Russell Wilson (+900) coming in as the only other favorite with better than +1400 NFL MVP odds. Does that mean this is a two- or three-man race? Is it already in the bag for one of these dual-threat monsters?
Perhaps, but it's also quite possible another phenom is waiting in the wings, ready to take over the league. Or maybe a wily veteran can rise up and dominate the league one more time.
Whatever the case, it's still early in the NFL off-season, and numerous NFL MVP hopefuls still have a strong case for bettors to at least consider.
Based on their odds, here are my favorite NFL MVP sleepers for 2020.
Kyler Murray, QB, Cardinals (+2000)
The #1 pick in the 2019 NFL Draft, Murray made a positive impact from day one with the Cardinals, helping them be much more competitive than they were the year prior.
Nice dual-threat ability also translated into the NFL Rookie of the Year award in a season where Murray put up over 3,700 passing yards and 20 touchdowns, along with 544 rushing yards and another four scores on the ground.
Had Lamar Jackson not just gone full video game mode on the NFL, that would have probably been a truly sensational season. It still was, considering Murray is much smaller and was also a rookie.
Much like the last two NFL MVP winners, Murray has loads of talent, some speed around him, and an incredibly high ceiling as he enters his second year in the league.
If he can take off right away in week 1, it's not unrealistic to imagine a major leap in his sophomore campaign — one that ends with the MVP trophy in hand.
Aaron Rodgers, QB, Packers (+2200)
Unlike Murray, Aaron Rodgers has been around for some time. Going into his age-36 NFL season, A-Rod has to see that the window of opportunity is shrinking.
While time is running out for another elite season to show itself for Rodgers, it's far from impossible to imagine one of his better seasons being ahead of him.
In fact, there's reason to believe the Packers could be realistic Super Bowl 55 threats, and Rodgers may be a big reason why.
Many star quarterbacks put up big numbers late in their careers. Brett Favre had perhaps his best season ever at the age of 40, while Tom Brady, Peyton Manning, and Drew Brees all aged like fine wine.
In 2019, Rodgers wasn't quite MVP caliber, yet he still generated over 4,000 passing yards and 26 touchdowns. As recently as 2016, Rodgers was still slinging it all over the field en route to 40 touchdowns.
Heading into year two of a new offense — and hopefully with a shiny new toy or two to play with — it's feasible to anticipate a solid leap for Rodgers, even if for the last time.
Drew Brees, QB, Saints (+2200)
Brees recently announced that he'd be coming back to play at least one more year for the Saints, and this one has the look and feel of a swan song.
The Saints have come painfully close to going on one last title run with their aging quarterback, but numerous brutal playoff exits haven't seen the 41-year-old passer's confidence waver.
Brees is coming off quite an incredible year, where he put up 27 touchdowns and nearly 3,000 passing yards (not to mention a 74.3% completion rate) in just 11 starts.
Extrapolate that out to a full year, and Brees was threatening for over 4,300 passing yards and around 39 passing scores. In any other year, that's MVP-level play.
The year prior, Brees arguably was good enough to win MVP again, but his stellar showing was overshadowed by a record-setting season by Mahomes.
Brees is as accurate as ever and is blessed with fantastic weapons in a brilliant system. If he can maintain the same pace we've seen out of him over the last two years, he absolutely has the ability to be within striking distance of the 2020 NFL MVP.
Christian McCaffrey, RB, Panthers (+2500)
For a good portion of the 2019 NFL season, C-Mac was putting up numbers worthy of NFL MVP attention. Carolina was even winning. And they were doing it without star quarterback Cam Newton.
McCaffrey's role and production never really wavered, but his surrounding parts didn't do him any favors, and the Panthers started losing too much.
Before long, a gaudy stat line that resulted in over 1,300+ rushing yards and 1,000+ receiving yards (not to mention 19 total touchdowns) was quickly forgotten by MVP voters.
Perhaps it shouldn't have been, as that's something only two other players had ever done before.
When considering the difficulty of that type of year — a season that also included 116 catches — it's wild how far C-Mac really was from getting a real shot at MVP honors.
But running backs have a tough task in unseating stat-hungry quarterbacks in the NFL. If McCaffrey is going to win, Carolina needs to be winning, and his numbers probably need to be slightly better.
The winning would thrust numbers like these into the mix; no doubt about it. And if C-Mac can somehow get 10 more total scores or 500 more rushing yards, he'd really have something here.
Josh Allen, QB, Bills (+4000)
After seeing what Patrick Mahomes and Lamar Jackson accomplished the past two years, there's no way I can't at least give Josh Allen a cursory glance.
Allen isn't quite the dynamic rusher Jackson is, but he's also not that far off. He's not going to touch Mahomes in terms of accuracy or consistency, but they actually play a very similar brand of football.
Despite still technically having the training wheels on last year, Allen still ran for over 500 yards and nine scores while putting up 3,000+ passing yards and 20 more touchdowns through the air.
This kid hasn't begun to tap into his ceiling, which is at a Cam Newton-type level when you look at his mobility, athleticism, and cannon arm.
Allen needs more volume to really have a chance here, probably both as a runner and passer. But the Bills do have enough talent around him for the numbers to see a dramatic spike, and this team is already winning plenty of games.
The future is bright for Josh Allen, as a 4,000+ yard and 30+ touchdown campaign could be just around the corner. If it arrives in 2020, it could be of the MVP variety.
Derrick Henry, RB, Titans (+5000)
Running backs don't normally win the award, but if he could again put the Titans on his back and amass 2,000+ yards and/or 20+ rushing scores, the voters would have to pay mind to him.
It really would take that type of record-breaking performance, but it's not out of the realm of possibility. Over his final nine games last year, Henry piled on 1,342 rushing yards (including three playoff games) and punched in 12 scores on the ground.
While absurd rates, those averages (149 rushing yards and 1.3 TDs per game) stretched out over a first set of seven games could potentially equate to a mind-boggling 22 rushing touchdowns and 2,385 rushing yards.
The talent and role are clearly there for Henry to be a total hit at these +5000 odds. Now he just needs to re-sign with the Titans.
Summary
The odds suggest that the 2020 NFL MVP is probably coming down to Mahomes or Jackson. They're the two most talented players in the league, and they reside on the AFC's two best teams as things stand.
To bet on one of them at +600 or +650 would be logical and — assuming you pick the right one — likely profitable as well.
However, the NFL MVP winner isn't always something we can see a mile away. It becomes very obvious shortly after the season starts, but few correctly pegged Mahomes and Jackson as MVP winners prior to their record-breaking seasons.
And that's really what you need to do; you need to see an amazing, borderline statistically special season coming. That is the guy (provided their team isn't awful) that ends up winning this award.
Because of that, C-Mac and Henry are still in play. Anyone who is dominant, has a shot at breaking a record, and is part of an elite team's success is on the table.
Of course, all roads understandably do still lead back to Mahomes, who is probably winning this thing. I just don't mind tossing a little cash at some of the aforementioned NFL MVP sleepers first.
Whatever you plan on doing, be sure to keep track of all the 2020 NFL MVP betting movement at our page. There, you'll find all the latest NFL MVP odds, expert predictions, and much more.
AUGUST
Casino of the Month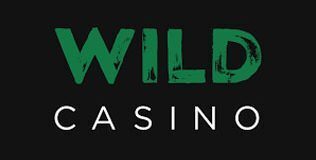 Welcome Bonus
250% up to $5,000
Read Review
Visit Site