6 Sleeper Teams That Could Win the 2020 AL Pennant

It shouldn't be that difficult to spot the likely favorites to win the AL Pennant in 2020.
The Houston Astros — cheating scandal aside — remain one of the best teams in baseball and a constant World Series threat. The New York Yankees are 100% their main competition, especially now that they have Gerrit Cole.
The path to the 2020 World Series out of the American League undoubtedly boils down to these two elite clubs. But what if it doesn't?
You can consider other challengers like the Twins, Rays, or Angels. Stopping there feels like it's not trying hard enough, though.
Sure, the Yankees or Astros are probably the right call when predicting who wins the 2020 AL Pennant. But what if an elite value bet is out there, ripe for the taking?
Here are 6 AL pennant sleepers for 2020.
Chicago White Sox (+1200)
The AL Pennant sleeper odds arguably start here, with Chicago ranking (tied) sixth in terms of odds for winning in 2020.
On paper, Chicago still has a lot to prove. Their offense was bad last year, and their pitching wasn't much better. However, they revamped both areas.
Yasmani Grandal and Edwin Encarnacion join a talented lineup, while Dallas Keuchel and Michael Kopech could fuel quite the turn around on the mound.
Cleveland Indians (+1200)
The Tribe did lose some elite pitching with the trade of Trevor Bauer last year and then the departure of Corey Kluber. That said, they are still stacked in the pitching department, and they also have plenty of pop on offense.
Cleveland lost out to the Twins by eight games last year, but they remain a threat to win the AL Central. If they do that, they could have the necessary pitching to make a deep playoff run.
Oakland Athletics (+1200)
It's tough to project a team too well when they're in the same division as the Astros. That said, Oakland mashes the ball and can hang with anyone offensively.
The ongoing concern with the A's is their pitching. They have some talent, but collectively, they've struggled to put it all together.
The price tag is reason enough for bettors to wonder if this is finally the year they do that.
Boston Red Sox (+1600)
Truth be told, Boston is set up for a serious year of regression. The team lost both David Price and Chris Sale this offseason, while they also traded stud hitter Mookie Betts to the Dodgers.
As bad as things are, Boston is still loaded on offense, though. This lineup can still crank out homers, and if their pitching can over-achieve, they could be a very fun sleeper bet.
Texas Rangers (+3300)
Ditto for the Rangers, who did lose some power this offseason but clocked 223 long balls a year ago. Texas should still pack plenty of punch offensively, while there is an argument their defense could be a lot better.
The arrival of Corey Kluber has a lot to do with that, and if he returns to his old form, he could be among the more interesting AL Cy Young sleepers this year.
Toronto Blue Jays (+5000)
I wouldn't go any further than Toronto. The Blue Jays are still a long shot, but they're one of the most appealing AL Pennant sleepers due to their immense talent and overall upside.
Across the board, Toronto has a lot to be excited about. Their cast of young mashers helped the Jays rank 9th in homers last year, and most of those dangerous sticks are back.
Toronto also has upside on the mound. The question is if all of their talent can pool together and start winning now, rather than later.
Should You Bet on a Sleeper to Win the 2020 AL?
It's fun to think about some of these teams rising up and taking out the big dogs. I love the offensive talent in Toronto, Oakland, and Chicago, so while these teams aren't the safest plays, they sure are a lot of fun.
Unfortunately, talent, potential, and entertaining play doesn't always translate into a winning bet.
Bettors need to stick with the tried and true options in the AL this year, as this race is almost certainly between just New York and Houston. The Astros are the much better value at this point, but with Cole in the Big Apple, it's quite arguable the favored Yanks finally have the leg up.
For AL Pennant wagers and much more, take a look at the best MLB sportsbooks.
AUGUST
Casino of the Month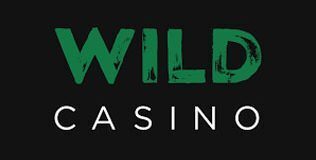 Welcome Bonus
250% up to $5,000
Read Review
Visit Site