6 Reasons Why I Love Playing at the Slots.lv Online Casino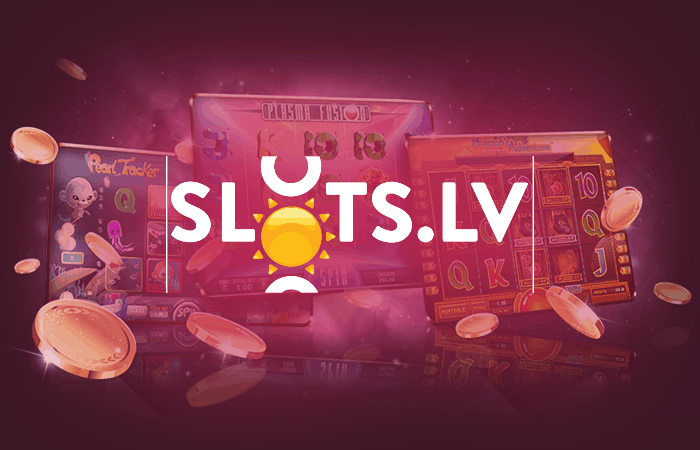 One of the things I love about gambling in Las Vegas is that it's legal. Now, before you roll your eyes and say "duh," hear me out.
The fact that it's legal means that I can play games that I simply cannot play online. I live in America, which means that unless I live in one of the legal states – which I don't – I can't play licensed table games and slot machines.
You can play these games online, but only if you can play at an offshore gambling site that is licensed and heavily regulated. That's the only way to play Wizard of Oz, Monopoly, or Batman slot machines. That's the only way you can play the original 3-Card Poker.
Unfortunately, Las Vegas isn't a car ride away. I have to make a trip of it, something the wife and I can only do once per year. Yet I still have a craving to gamble that I need to satisfy in the meantime.
This is why I play at Slots.lv.
Now, Slots.lv doesn't have all the specific titles I mentioned above. They don't offer Lord of the Rings or The Flintstones slot machines, either. These are all games I love to play.
But that's okay because Slots.lv has several other things going for them. There are many other things I love about them and playing here.
The following is a list of the things I love the most.
1. Choose from a Large Variety of Table Games with Low Limits
I love to play just about any game in the casino. I'm not a huge fan of games like roulette, craps, or keno, but everything else, I'm game for.
That especially includes table games.
Slots.lv has you covered here in spades. Here are just a few of the table games you can play.
Blackjack
Let 'Em Ride
Baccarat
Caribbean Stud
Pai Gow Poker
Caribbean Hold'Em
Vegas Three Card Rummy
Tri Card Poker
There are several more games where these came from, too.
It's not just their selection that's great, but their table limits are awesome,too. Not everyone has hundreds or thousands of dollars to spend on a trip to the casino. I sure don't.
That's no longer an excuse. You can play these games for as little as $1 per hand/round.
And if you like game variety like I do, then this $1/hand will help keep your bankroll alive long enough to try every game that catches your eyes.
2. Take Your Pick from Several Blackjack Variants
One of my favorite table games is blackjack. I was taught how to play as a kid and have grown to love how this game is both simple and complex at the same time.
What do I mean by that?
Well, blackjack isn't a hard game to learn. You want to beat the dealer's hand without going over 21 points. That's all there is to it. Simple, right?
However, the game can be tough if you want to be good at it. If you want to make the most efficient plays, you'll have to learn basic strategy. This involves memorizing when to hit or stand, as well as some rules about splitting and doubling down.
If you want to take things a step even further, you'll have to learn how to count cards, which involves a lot of study, memorization, and practice. This becomes increasingly difficult when you factor in games with multiple decks, dealing with distractions, and more
That's what I mean when I say this game can be as easy or as difficult as you want.
My love for all things blackjack is another reason why I'm a fan of Slots.lv.
This online casino offers several different blackjack variations where the rules are different. Maybe in one game you can split as many hands as you want, whereas in another, maybe all the ten-point cards are removed from the deck.
These changes make it feel as if you're playing a different game. It also gives you more to learn, as the optimal basic and card counting strategy will be different for each one.
Unfortunately, not every casino has a large selection of variants. The good news is that Slots.lv is more in the middle – they have a decent selection. For example, you can play Blackjack, Perfect Pairs, Double Deck Blackjack, Single Deck Blackjack, and Zappit Blackjack.
So, when you get bored of the game you're playing now, just change things up by trying a new blackjack variant.
3. Play a Huge Variety of Slot Machines
Before I met my wife, I never thought I'd be a slots player. I'm all about skill games – poker, blackjack, video poker, and sports betting.
However, we started playing slot machines, and I never looked back.
One thing I love about slots is the different themes. For example, who wouldn't want to play Candy Cottage, Jack the Ripper, Rock On, Spy Game, or Sherwood Forest? These machines cover a little bit of everything from food to music to stories about famous people.
Then you have slots with features and bonus rounds. This is one of my favorite things about playing slot machines.
For example, take the slot machine A Night with Cleo. Whenever you win, you're given the option to try to double your money. You'll have two choices – her right hand or her left hand. Guess right, and you'll double up. But that's not all.
Guess the correct hand, and she'll also remove a piece of clothing. Guess enough times in a row, and not only will you win tens or hundreds of extra dollars, but you'll get to see a nude Cleo from the waist up.
Another fun machine is Mystic Wolf, where you can receive free spins whenever three or more Magic Feather symbols appear. You can also receive a 10x payout during the Mystic Wolf Super Round.
Then there are the progressive slot machines. You can't talk about slot machines and forget to mention those. These are the machines where you can win a jackpot if you hit the right combination of symbols.
The jackpots will vary depending on how much you're betting. If you can spend enough money each spin, the amount you can win could be life changing.
Cleopatra's Gold is one example – you can win nearly $80,000 on this machine. You can win nearly $24,000 playing Jack the Ripper and $93,500 playing Snow White.
Some of the jackpots at Slots.lv exceed what most people make in a year or even longer.
And I'm barely scratching the surface as to what you'll find here.
The bottom line – Slots.lv has a solid selection of slot machines. Even if you're not a huge slots player like me, there are still enough themes, features, and incentives to get you to sit down and play one anyway.
4. Slots.lv Has a Solid Selection of Video Poker Machines
As I said earlier, I love nearly every game in the casino, and video poker is no exception.
I play video poker online whenever I have a desire to play a skill game, but I'm either playing on a smaller bankroll and/or I'm feeling introverted and have no desire to play nice with other people.
One of the things I love most about video poker is the super-low house edge. It's just one of those games where you break even a lot. This means you can make $20 or $50 last a long time, giving you lots of entertainment for your money.
So, if you're a video poker player, then that's just another reason to give Slots.lv a shot. They've got several variants for you to play. Here is a small sample of the machines you'll find here.
Bonus Deuces Wild
Jacks or Better
Loose Deuces
Bonus Poker
Bonus Poker Deluxe
Deuces Wild
On top of this, you'll have a few variants to choose from. You can play multi-hand video poker, for example. They have 3-, 10-, and 52-hand options.
Now, their video poker games aren't pretty. They don't have beautiful graphics like their slot machines do. But we don't play these games for their looks or fanciness.
We play video poker machines to win money.
5. They Let You Play Their Games for Free OR Real Money
Another one of my favorite things about Slots.lv is that they let you play their games for free OR for real money.
This in and of itself is nothing special. Many online casinos let you play their games for free.
However, what Slots.lv does that few others do is allow you to play their games for free without having to create an account first. Just find the game you want to play, and then choose the Practice option.
This is a great feature to take advantage of when you're trying to see which slot machine or game variant you like the most without having to spend your hard-earned money on it. This is also a great feature to use if you're trying a game or strategy for the first time.
6. Claim Large Deposit Bonuses
My 6th and final reason for why I love playing at Slots.lv is the massive deposit bonus.
Now, I'll be totally transparent – I'm not in a position where I can drop thousands of dollars to gamble online. However, I know a generous bonus when I see one, and that's exactly what you'll find here.
In fact, Slots.lv offers two casino bonuses. One of them is a 200% match bonus up to $1,000. Then, on your following eight deposits, you can claim a 100% match bonus up to $500. You can receive as much as $5,000 in all.
The second bonus is an offer for Bitcoin depositors. On the first deposit, you'll receive a 300% match bonus up to $1,500. Then on the next eight deposits, you'll receive a 150% match bonus up to $750.
Fully claim each welcome offer at Slots.lv, and you can collect $7,500 in bonus money.
The playthrough on both these offers is reasonable,too. And iftable game and video poker players want to claim these offers (at a higher playthrough), they certainly can.
This is good news for me since I love to play nearly every game in the casino.
Conclusion: You Should Join Slots.lv Now
Slots.lv is a solid all-around casino. They have a large selection of casino games and variations. They have large bonuses,too. And you can use Bitcoin to fund and cash-out your account.
What's not to like?
That said, Slots.lv isn't perfect, as no casino is. However, there are more things to like than to dislike about them. In fact, it's easy for me to forget about my desire to play licensed games when I'm playing here. There are just too many other games to play instead.
Those are the reasons why I love playing at Slots.lv. Give them a try yourself and see what you think.
One thing I should tell you before I finish up here is that unfortunately Slots.lv isn't available to EVERYONE. Customers from some US states and other countries around the world are prohibited from opening accounts.
Don't panic if you're not able to play here, though, as there are some excellent alternatives to consider. Please check out our list of top online casinos to find the best options.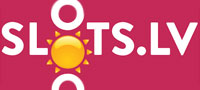 SLOTS.LV IS MY FAVORITE ONLINE CASINO AND HIGHLY RECOMMENDED