6 Reasons Why the Packers Can Win Super Bowl 56 With Jordan Love

The Green Bay Packers are Super Bowl contenders with Aaron Rodgers running the show. The problem, of course, is that he's presently staying away from the team.
It's unclear what he wants. Perhaps it's security, more money, or maybe he simply wants out. He could hold out into the season, retire, or force a trade to get his desired outcomes.
If any of that happens, the Packers would be forced to turn to second-year quarterback Jordan Love. Most assume that would mean bad times ahead for the green and gold.
The top NFL betting sites certainly make it look that way, as Green Bay's once-promising Super Bowl odds fell to +1600 (8th best in the league).
While Green Bay could obviously struggle if Rodgers is indeed a goner, I'm on the optimistic side. With Rodgers potentially done in Green Bay, here's a look at why the Packers can win Super Bowl 56 with Jordan Love.
Matt LaFleur Is a Great Head Coach
Leave your "he shouldn't have kicked that field goal" comments at the door. I kind of agree with you, but LaFleur has gone 26-6 during the regular season and has been to two straight NFC title games.
He's earned the right to make a blunder or two. He also grades out as one of the best play-callers in the NFL.
The top offensive play callers in the NFL, per @PFF_Eric

Do you agree? pic.twitter.com/ZBI5DrqhDb

— PFF (@PFF) June 9, 2021
Beyond that failure to go for the tie in the NFC title game, LaFleur and his system were a big reason why the Packers had been so good the past two seasons. Losing Aaron Rodgers would not be ideal, but LaFleur helped turn a seemingly regressing Rodgers back into an MVP.
Before that, LaFleur had his hands in solid seasons out of Jimmy Garoppolo and Jared Goff and was even in town for Matt Ryan's MVP campaign in Atlanta.
LaFleur knows how to produce on offense, and it's tough to argue with the results he's consistently gotten.
Green Bay's Offense Is Loaded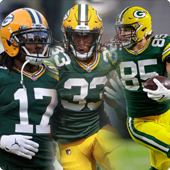 You constantly hear about how Aaron Rodgers has never had enough weapons. Remember that stat floating around about how Rodgers had thrown precisely one touchdown to a former first-round pick?
It's shocking and does make you think Green Bay short-changed their franchise passer a bit. But they also simply drafted well. Rodgers didn't complain about having guys like Greg Jennings, Jordy Nelson, or Randall Cobb.
They were all fantastic weapons but were all taken outside of round one.
Davante Adams, one of the best wide receivers in the NFL (if not the best), was a second-round pick, too. Draft round aside, Adams heads a pretty loaded arsenal for whoever is slinging passes under center for the Packers.
Throw in tight end Robert Tonyan and running backs Aaron Jones and A.J. Dillon, and Jordan Love would have a lot to work within this offense. He'd also have that coaching and system that just helped Rodgers win the NFL MVP, too.
The Packers Are Improving Defensively
There might not be anywhere but up for Green Bay's defense, which technically regressed under defensive coordinator Mike Pettine last year and face-planted in the NFC title game.
Pettine called a lot of weird coverages, and the Packers underperforming on that end of the field ultimately led to his departure.
In comes Jon Barry, who admittedly has accomplished nothing as a defensive coordinator, but may run the defense the way Matt LaFleur prefers it.
This is a handpicked LaFleur guy, while Barry was at least part of a Brandon Staley staff that generated the best defense in the NFL in 2020. If Barry can come close to that with Green Bay, this defense could experience a big jump.
And why not? Rashan Gary, Preston Smith, and Za'Darius Smith still give the Packers a potentially nasty pass rush, Kenny Clark is a monster up front, and Adrian Amos and Darnell Savage are a fine safety duo.
Jaire Alexander may legitimately be the top cover man in the league now, while 2021 first-round pick Eric Stokes could be the running mate Alexander needs for Green Bay to take this thing to the next level.
The NFC North Isn't Scary
Obviously, you need to consider betting on other NFC teams to get to the Super Bowl – and other NFC North teams to win the division – in the event, Rodgers doesn't come back.
But that doesn't mean Packers fans and bettors alike should automatically assume Green Bay is toast.
The big thing aiding the Packers, beyond everything else I've gone over, is the fact that they remain in a very winnable division.
I broke things down not too long ago in my 2021 NFL North division preview.
The gist is that the NFC North isn't very scary. Detroit was already bad and got visibly worse, the Bears still don't have a solution under center, and Minnesota can only go so far with Kirk Cousins leading the way.
Minnesota or Chicago could make a jump if Rodgers isn't in Green Bay, but Jordan Love may not have to do as much as people think to hold serve and claim this division title again.
Tampa Bay Might Be the Lone NFC Roadblock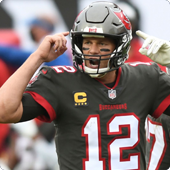 Okay, so the Rodgers-less Packers might be a solid bet to retain the NFC North crown, but what happens when they actually get to the playoffs?
They'd be one-and-done sans Aaron Rodgers, right?
Obviously, that's always possible but consider the competition. The Packers have a brilliant offensive system, they're set up to control the clock on the ground, and their defense should be getting better.
On paper, they're fundamentally built better than the majority of the other NFC teams they'd run into. The only one that looks formidable is the Buccaneers, but repeating isn't easy.
Even just getting back to the Super Bowl might be a tall order. If the Packers can avoid the Bucs or meet up with them in the NFC title game, they may have a better shot at advancing with a more mobile Love at the helm.
Jordan Love Has Flashed Potential
A year ago, the feedback from Jordan Love's practices wasn't great. Even on his first day of work at minicamp, Love didn't blow the door off the hinges.
However, on day two, he was crushing so much that coaches and players were reportedly fanning him off on the sidelines.
Jordan Love with his fourth dime of practice. An absolutely perfect throw in tight coverage to Aaron Jones down the right sideline. Impressive catch by Jones and Love is now getting fanned off by coaches because he's on fire.

— Matt Schneidman (@mattschneidman) June 9, 2021
This inconsistency and Love's bouts with inaccuracy are troubling, while he turned the ball over a ton in his final year of college. Rodgers, meanwhile, rarely turns the ball over and is one of the more consistent performers in the league.
If Love can iron out the wrinkles and cut back the turnovers, he could actually give this Packers offense even more upside when you factor in his mobility and aggressive nature.
So far, pretty good. Only time will tell which version of Jordan Love sticks – or if he'll even be needed – but the early signs in practice are encouraging.
Can the Packers Win Super Bowl 56 With Jordan Love?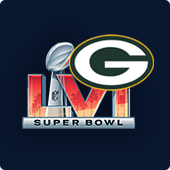 It's not easy to win titles in the NFL. Tom Brady keeps hoarding them, and just one of 32 franchises wins each year.
Even getting to the Super Bowl can be tough, and the Packers haven't been able to do that in over a decade with Aaron Rodgers at quarterback.
Why, then, should bettors buy into Green Bay's Super Bowl changes without their tried and true gunslinger?
For all of the reasons above, but also because the team could end up rallying around this young player. Green Bay believed in his raw talent enough to trade up to draft him, and at one point, this kid drew Patrick Mahomes comparisons.
Sometimes, when everyone says something can't work, it just might. Green Bay was knocked for drafting Rodgers when they had Favre, and there was a time when the top draft experts had Mitchell Trubisky ranked ahead of Mahomes and Deshaun Watson.
Love has undeniable talent and upside. The situation he's walking into feels impossible, but it actually is an amazing structure. If he can simply avoid being horrendous, he could do enough to help the Packers finish the job they started.
Ideally, Green Bay convinces Rodgers to stay, and Love just gets more time to develop into the long-term answer. Either way, though, the Packers are built to contend in 2021, with or without Aaron Rodgers.
September
Casino of the Month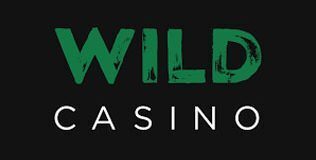 Welcome Bonus
250% up to $5,000