6 Reasons Why the Oakland Raiders Are Winning Super Bowl 51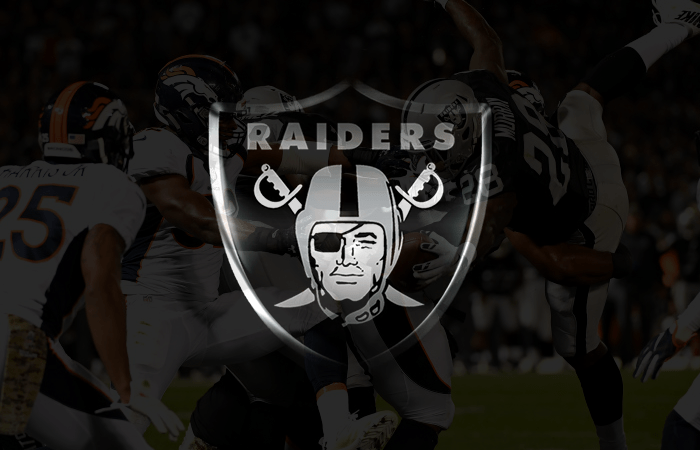 The Oakland Raiders have been one of the better NFL stories in the first half of the 2016 NFL season. In week one they defied logic by going for two to get a last minute win over the Saints in New Orleans, and from there they found a way to work to a 6-2 start and a tie atop the competitive AFC West.
Going into week nine, Derek Carr and co. were among many feel good stories that had a chance to be something special, but only time would tell just how special.
A convincing home win on Sunday Night Football over the Denver Broncos in week nine may have just shown us.
It took a feisty performance from Oakland's defense and three scores from running back Latavius Murray, but Oakland finally leap-frogged the defending Super Bowl champion Broncos and in one fell swoop, arguably state their case to be seen as a viable contender for this year's Lombardi Trophy.
Despite their strong 7-2 start and first place position atop the AFC West, Oakland still needs to make believers out of Vegas. Still working with mere +1600 Super Bowl odds, Oakland may have a lot of work to do before anyone truly buys them as title threats.
That being said, we've got six good reasons why they already are destined to win Super Bowl 51:
Amari Cooper is a Revelation
Everyone knew Amari Cooper was going to be a beast coming out of Alabama last year, and he responded to the hype quickly with a strong 72-1,070-6 line as a rookie. The former Crimson Tide star hasn't quite turned into the touchdown scorer draftniks thought he would, but in 2016, he's already come close to matching the production he put up in 16 games as a rookie.
With a stellar 58-843-2 line in just nine starts, Cooper is slated to destroy his rookie numbers and very likely post career numbers across the board.
We got a really nice taste of what Cooper's short and long-term upside have to offer just two weeks ago, when the stud receiver hauled in 12 catches for 173 yards and a score.
Cooper won't dominate every week (just 6-56-0 line on Sunday), but he's displayed the game-breaking ability to be Derek Carr's go-to man in the passing game for years to come. The crazier part? He looks ready right now to be a deciding factor in a deep playoff run.
Derek Carr is Having an MVP Season
There is always that one key thing you need to make it anywhere in the NFL: competent quarterback play.
Trent Dilfer and others have proven over the years that an elite defense tends to take center stage when everything is on the line, but if you don't have a high level quarterback, it's tough to get yourself out of jams or win explosive offensive shootouts.
Oakland has their flaws, to be sure, but lacking an established signal caller is no longer one of them. In just his third NFL season, Carr finally looks poised and under control almost on a weekly basis and has a gaudy 2,505-17-3 stat line to back up the hype.
Carr has put up monster yardage games, he's had four multi-score outings and numerous times he's come up big in the clutch. Whatever Oakland has asked him to do, he's responded well to and in their two losses (Falcons and Chiefs) he at least proved to be serviceable against Atlanta.
While not completely perfect, Carr is on the verge of elite status and if he can get the Raiders back to the playoffs, he may just cement his place in team history.
Regardless, there is no denying his arm talent, mobility, leadership and natural gusto. If the Raiders are going anywhere anytime soon, everyone can probably agree a big reason why is because of the rapid development and ascension of Carr.
Jack Del Rio Isn't Scared
We all saw right away in week one that Jack Del Rio is going to go for it with this Raiders team, when he decided to go for the win late in a road game versus the Saints. Del Rio's experience and bold decision-making have both been prevalent since taking over the reins in Oakland, and his presence could very well end up being a huge reason why the Raiders make it back to the playoffs.
Del Rio was a nasty, fiery linebacker when he played and he's always been a coach that knew how to mold talent and build a winner. While some may choose to remember his past coaching results based on some bad seasons with the Jacksonville Jaguars, they should first reflect on the success he had down in Florida.
Before everything fell apart, Del Rio built a winner, as the Jags went 9-7 in just his second season and then went on to post strong 12-4 and 11-5 records in two of his next three years on the job.
The wheels eventually came off, but Del Rio has always preached strong defense, a balanced offense and team unity. He's also never been afraid to the tough calls and so far in Oakland, his philosophy is working out.
It remains to be seen just how successful Del Rio ends up being as the head man in Oakland, but he wasn't terrible on the job last year in his first season with the club (7-9) and through nine games this year, the team has already matched that win total.
If that's not a sign of progress and things to come, we're not sure what is.
This Team is Clutch
Perhaps stemming from Del Rio's desire to often lay it all on the line, this team has really take on a "clutch" persona, as they've simply found a way to carve out several wins late in games.
The last minute win in New Orleans got the ball rolling back in week one, but late game heroics have been the norm for the Raiders, who have pulled out five of their wins by one a touchdown or less.
Playing so many close games isn't necessarily the mark of a title contender, but winning them certainly could be.
Oakland has just one truly forgettable performance on the year, as one of their two losses was a barn burner against a very strong Atlanta Falcons team.
The Raiders still need to iron out some inconsistencies, but the fact that they have proven to be capable of coming up big time and time again in the clutch may suggest they're ready for the big show.
Latavius Murray Just Showed Up
Latavius Murray has been on a weird journey with the Raiders, as he initially came onto the team as a no-name third stringer and eventually supplanted former franchise back, Darren McFadden.
Largely building a career on one insane outing against the Kansas City Chiefs previously, Murray almost lost his job after getting banged up just a few weeks ago. He returned at full strength and stepped up in the face of adversity, however, delivering solid numbers the past two weeks in a 1-1 stretch for the Raiders.
It was his biggest moment that may have ultimately told us what kind of a player he is (and will be), however, as he shined on SNF in a massive week nine win over the rival Broncos:
Murray put the team on his back in a situation that few probably expected him to, when the defense was merely doing enough and the passing game was arguably dormant.
It's fair to say Murray hasn't exactly taken the league by storm just yet, but a huge 100+ yard and 3-touchdown performance against one of the best defenses in the league at the time his team needed it the most tells you all you need to know.
Even if Latavius Murray isn't going to churn out record numbers or even a stable NFL career, Oakland can at least for now hang their hats on the fact that they just might have a legit running game to go with a borderline elite passing attack.
Khalil Mack is a Machine
Few players were as hyped up as Khalil Mack coming out of the 2014 NFL Draft, but in a draft that contained the likes of Jadeveon Clowney and Johnny Manziel, it's Mack who looks the best three years later.
In fact, Mack's ability to put pressure on the opposing quarterback is on a Von Miller-level this season – specifically lately:
Mack hasn't just come out of nowhere, either. Despite Oakland's defense not being consistently elite in 2016, this unit has constantly gotten stellar play out of their former top pick, as he came on strong as a rookie and then exploded in 2015 with 15 sacks.
Mack seems to make an impact all over the field and through nine games, the stats don't lie, with Mack racking up 7 sacks, 42 tackles and two forced fumbles.
Derek Carr and the Oakland offense might end up being what gets the Raiders to the playoffs in 2016, but if they're actually going to make any serious noise this season, it may come on the heels of Mack's ability to make big plays on the defensive end.
While the Raiders still have a ways to go from an overall perspective on both sides of the ball, it's tough to ignore their talent, grit and hot start. They seem to have a winning recipe and at 7-2, they can only mature and grow as a unit from here.
None of that guarantees a trip to the Super Bowl for the Silver and Black, but it just might.