6 Prop Bets for Friends: The Reunion With Odds and Predictions

It's the one where they all get back together. It's also the one where you can bet on what happens and make some money.
That's right, the wait is over, as an official Friends reunion drops at HBO Max this Thursday. The top entertainment betting sites are a bit late to the party, but hey, better late than never.
On top of welcoming back one of the most iconic TV shows ever (or the cast, at least), there are fun Friends prop bets online. If you can predict things correctly, you just might be able to cash in.
Ready to welcome back your favorite sitcom cast, and want to make some money betting on the Friends reunion? Join me in a look at the best props, their odds, and my picks.
First Person to Say "We Were on a Break"
They were on a break. They just didn't agree they were.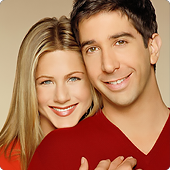 This Friends betting prop references the classic line that Ross muttered (and then screamed) on the show, after he technically cheated on Rachel.
Regardless of which side you were on for the iconic fight (and subsequent break-up), you know that quote, and you have probably used it before.
This time, you can get on who says it first. At one point in the trailer for this special, Jennifer Aniston admits the TV couple was on a break. But who will say this line first?
Originally, this was Schwimmer's line, and it'd be solid comedic timing for him to say it early in the reunion special, potentially referencing the time gap between the end of the show, and now.
It's a logical take, it'd have the biggest impact coming from Schwimmer first, and it's where the value lies for bettors.
My Pick: David Schwimmer (+150)
Will Matt LeBlanc Say "How You Doin?"
LeBlance is infamous for two things; playing the character of Joey Tribbiani and saying "how you doin'" to literally every woman he ever came across.
LeBlanc has aged gracefully over the years, and when you see him in the Friends reunion special, he seems quite a bit different in terms of personality.
That said, how are we possibly going through an entire Friends reunion without hearing him utter this phrase at least once?
There are interviews, cast discussions, and even a table reading. The odds and logic support this being a slam dunk, even if the -600 price leaves a lot to be desired.
Will Matthew Perry Smoke on Camera?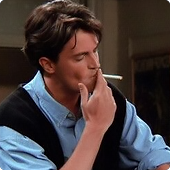 This Friends reunion prop is referencing Chandler Bing's on-again, off-again flirtation with smoking. He was a smoker when the show started, he quit, and then later when he was with Monica, he picked it back up again.
Chandler was forced to hide his bad habit, and it created a fun little situation for the series.
It could always happen – and the +550 odds are certainly appealing – but it probably won't be the first thing the HBO Max producers run to.
That, and Perry has been public about some serious health issues, so it's fairly likely he won't want to be smoking at any point.
Will Lisa Kudrow Sing "Smelly Cat"
This is a tough one, as it's not really known just how much airtime this show is going to get.
One thing the top entertainment betting sites are curious to see is a new rendition of "Smelly Cat." I mean, the song is so famous that it even had its own origin story.
It's also possible this bet includes Phoebe Buffay singing via cuts of old episodes.
Either way, it's a good bet that she'll pick up the guitar at least once or sing the chorus at a table reading.
Betting on a Brad Pitt Appearance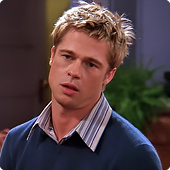 On top of this Friends reunion special getting the band back together, it's also propped up further by James Corden interviewing the cast, as well as a slew of special guests showing up.
Justin Bieber is part of the Friends: The Reunion cast per IMDB.com, but old guest stars from the original series like Tom Selleck and Reese Witherspoon are also on the cast list.
Could we get an appearance from Jennifer Aniston's ex-husband, too?
Somehow, I doubt it. Aniston and Pitt seem to be back on good terms, but Pitt only made a brief appearance on the show when the two were married.
There is nothing concrete here that would demand him to show up for a cameo.
Will Paul Rudd Show Up?
Of all the different Friends: The Reunion prop bets to consider; this might be my favorite.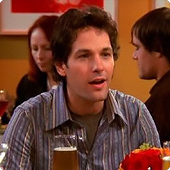 Paul Rudd is obviously a huge star – and honestly, a bigger star than anyone on this show – but he also was a regular on Friends for some time.
Not only was he a fan favorite as Phoebe Buffay's most serious boyfriend (and eventual husband) for 17 episodes, but he is also one of the nicest dudes in Hollywood.
If Tom Selleck and Reese Witherspoon are showing up, could the producers of Friends: The Reunion surprise the case with a few guests that aren't in the manifest?
It would be fun for everyone involved, to be honest, and having Paul Rudd swoop in would only add to the atmosphere. I love the value here, and 17 episodes is nothing to sniff at.
It's still a longshot, but it's a good bet to make if you don't mind a little risk.
Betting on the Friends Reunion Show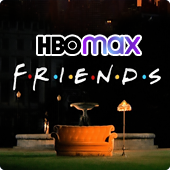 Some people don't care for Friends, others are diehard fans, and there's a huge amount of people who are straight down the middle that at least thoroughly enjoyed it.
Wherever you fit in, it's always cool to see old castmates get back together, reminisce, and create new memories.
Everyone from the Friends cast is significantly older than they were when they shot the show, but it should still be good for some solid laughs. It may also be a good way to make you some money.
Betting on Friends: The Reunion is a bit tricky in one regard; the special was already taped in April. It is not live, so most of what you're able to bet on has already happened, and the answer isn't changing.
I think most of the Friends reunion prop bets just come down to common sense, though. And while the odds aren't all that inviting in some spots, there is still a path to some nice profit.
Whatever the case, the Friends reunion special should be fun, and hopefully this breakdown helps you make some money.
Want more ways to make money via entertainment betting markets? Check out the links below.
September
Casino of the Month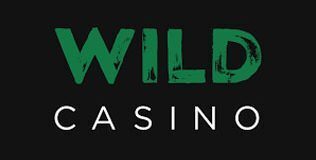 Welcome Bonus
250% up to $5,000