Hide Bonus Offers
| | | | | |
| --- | --- | --- | --- | --- |
| #1 | Bovada Sports | 50% Up To $250 | Visit Site | Bovada Sports |
| #2 | BetUS | 125% Up To $2,500 | Visit Site | BetUS |
| #3 | MyBookie | 100% Up To $1,000 | Visit Site | MyBookie |
| #4 | Everygame | 100% Up To $500 | Visit Site | Everygame |
| #5 | BetOnline Sports | 60% Up To $1,000 | Visit Site | BetOnline Sports |
6 Predictions for Stranger Things Season 4

Stranger Things Season 4 is quickly approaching, which means the wait is almost over. One of the most popular TV shows in recent memory is back for another season, which is said to be the biggest, darkest, and best one yet.
Our characters went through so much in the show so far, and lastly, the Battle of Starcourt. The showdown between the group and the Mindflayer came to an ultimate climax but left them still with questions in the end.
The story will continue in season 4, with lots to get into. With that being said, let's get right into our Stranger Things Season 4 predictions.
Hopper's Not the Only Prisoner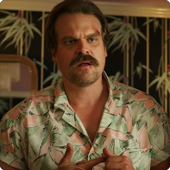 One of the biggest cliffhangers at the end of Season 3 had to do with Hopper. We didn't even know if he was alive after the Season 3 finale. Now that the trailer for Season 4 has come out, it was revealed that he was captured and was being held prisoner.
I have to admit; it's kind of an anticlimactic reveal, considering the level of anticipation for this season. Hopper was a beloved character, and holding that over our heads seemed like a great vantage point for the shower.
I'm happy to see him alive, but it seemed like the reveal should have happened in the show and held out of the previews.
You can see a group of prisoners in the trailer, which looks incredible, by the way. Hopper also says, "Maybe I can still help," and looks to be one of the subjects set to face a beast from the Upside Down.
Hopper is a survivor, though, so hopefully, he can pull through once more and get reunited with his old friends. Maybe Joyce plays a big role in that, and their relationship takes a step forward.
There's a New "Upside Down"
The show introduced the Upside Down as the other dimension in which certain characters were lost and sometimes died. It's an incredible concept and difficult to understand by itself, but it could get even more complex.
For one of my Stranger Things predictions, I will say that there's a new "Upside Down" type of reality that gets explored in Season 4. If the other dimension exists already, who's to say that more can't exist.
Another dimension could tug on the strings of time travel as well. I feel that Hopper's current location isn't exactly where we think he is.
This could be a possibility of where the Mind Flayer is hiding and getting stronger as well. The terrifying clip of the human-like figure in the preview could be at a location at another time.
In the preview, Nancy and Steve have an interesting exchange. Steve says, "See you on the other side," and Nancy reiterates, "On the other side." So, that could mean that the new "Upside Down" could be the "Other Side."
This one is a bit of a stretch, but I'll make things interesting for my Stranger Things Season 4 predictions.
Suzie Will Meet Dustin in Person
Before getting any further, you should know that you can bet on what will happen in Stranger Things Season 4. If you check out the best entertainment betting sites, you'll be able to find a couple of interesting props for Stranger Things and more.
One of the betting options includes characters who could appear in Season 4. This is the list of 5 potential characters in the show that could make an appearance or appearance.
Suzie looks like an incredible bet at her current price, as she played a very funny and cute role with Dustin from last season. She's his girlfriend from summer camp and ends up playing a crucial yet untimely role in the last season.
Dusty-bun and Suzie-poo could be reunited yet again in Season 4, which would make for a heartwarming part of the show in what should be an incredibly tense season.
There are a couple of other interesting characters on the list, but some are probably already dead.
Billy Hargrove sacrificed himself to save Eleven in Season 3, so he's probably not a good bet to make. Lonnie is Joyce's ex-husband, who doesn't seem to have a reason to make a reappearance, it seems.
Barb was Nancy's best friend before she went into the Upside Down, and her body was found too late. The Demogorgon killed Bob, so he doesn't seem to be able to make a comeback either.
Suzie is the one who makes the most sense, after all.
Dr. Brenner is Alive and Behind It All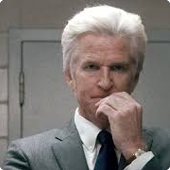 Dr. Brenner was the scientist who was testing on Eleven and others in the early seasons. Eleven wasn't the only child he was testing on, as he's a morally terrible person, to begin with.
The reason why he was doing the things he was, was to get a military advantage for the US over the Soviet Union in the Cold War. In doing so, he pushed Eleven to her limits and opened up the portal to the other dimension.
They ended up not being able to control the portal, and a monster escaped. Initially, he thought that the monster killed Brenner, but one of his co-workers said he might have survived.
If that's the case, where has he been all this time? Could he continue his patterns of pushing everything to its limit and create the Demogorgon himself somehow?
After all, the Mind Flayer in the preview had a human-like figure to it. If Brenner found out about an incredible discovery in the Upside Down, he might have turned himself into the Mind Flayer as we know it.
This is probably the wildest of my Stranger Things predictions, but Brenner's death was not confirmed on camera. There is also a big operation going on where Hopper is at too.
Kali Reunites with Eleven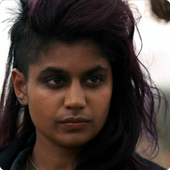 Dr. Brenner had more than just Eleven as his test subjects, as I said earlier. Kali or Eight was the only other on-screen test subject on the show so that she could make an appearance in this upcoming season.
She might even be the person who will help Eleven get her powers back in Stranger Things Season 4.
These test subjects were named this way, which assumes that there are at least nine others. We know of Eight and Eleven, while other forms of media in the Stranger Things universe have more.
The additional patients might not make an appearance here in Season 4, as it would be a bit difficult to squeeze in right now.
With that being said, we know Kali is around because she was there with Eleven. She doesn't have an on-screen death, and Eleven doesn't have any memory of her.
If she's nearby, she heard about their town's going on. She might have seen Eleven in action or maybe wants to see if she can help. The test subjects also tend to bleed from their nose or eyes like Eleven, which leads us to our next betting prop.
You can bet on Eleven's number of nosebleeds in Season 4 on
MyBookie
. The odds are (-160) for Over 1.5 and (+120) for Under 1.5. As for which option seems like the better bet, I would have to say two or more nosebleeds.
Eleven is pushed way beyond her power limits, so it will take everything out of her to use them again, causing more nosebleeds.
Jonathan or Steve Dies in Season 4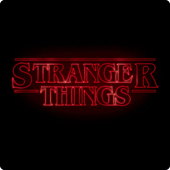 Bovada is offering another prop, but this one has to do with who will die in Stranger Things Season 4. Nobody wants to see their favorite characters die, but shows tend to use those emotions as a way to get you more invested in the show.
Wondering will Eleven die in Stranger Things Season 4? Well, she tends to be at the forefront of every battle, which means that her risk of dying is higher than everyone else. Her friends are always by her side, so it's not totally out of the question for one of them to die either.
I think two characters who have a high chance of dying in Season 4 are Jonathan and Steve.
Steve is one of the most popular characters on the show, so seeing him die would be a dealbreaker for some fans. That doesn't mean that the show doesn't write about a heroic death in some way.
He's been through a lot with this group, but he isn't one of the core pieces. He might be one of the targets to be killed this season, which would be a total bummer. The chances of him surviving and dying seem to be high with his number of fans and his character arc.
Jonathan is another character who could be someone to make the ultimate sacrifice. He's the quiet older brother that could play the heroic role of saving his family and friends in the end.
Maybe he doesn't want his little brother Will to be the one trapped in the Upside Down again, sacrificing himself in his place.
Predicting What Will Happen in Season 4 of Stranger Things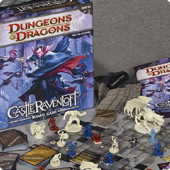 Those are our official Stranger Things Season 4 predictions, but there's so much more that can happen at this point. The trailer was incredible and left us with even more anticipation for Season 4.
There's one more prop you can bet on Bovada. If you think someone dusts off the iconic Dungeons and Dragons game that started this whole mess in Season 4, Bovada is offering (-5000) odds if someone plays it or (+1000) odds if someone doesn't.
They could be scarred too much to want to revisit the game that looks too much like their real-life right now. Taking (+1000) odds for them not to play seems interesting at this point, while (-5000) isn't even worth it.
Be sure to head to Bovada to place your bets for Season Four of Strangers Things.
Bet on Stranger Things at Bovada

Visit Site