6 Best NFL Draft Props to Bet on in 2020

I can't remember an NFL Draft that had this many people eager to bet. Due to the hiatus in the sports world, online bettors have been searching for creative ways to find value.
That's exactly where I come in.
Between all of the top NFL betting sites, there are loads of draft props circulating the internet. Let's not waste any time and just jump right into the ones that provide more than just entertainment.
Here are the best 2020 NFL Draft bets to win you some money.
Isaiah Simmons Drafted Before Pick 6.5 (+100)
The oddsmakers at BetOnline are clearly in the know. That's why you have lay -170 if you think Isaiah Simmons will be gone before the 7th pick. On the flip side, MyBookie is trying to entice us into taking the "under pick 6.5" by letting us in at even money.
Like many you will come across, Noah Davis' Lions mock draft has the Clemson LB landing in Detroit with the 3rd pick. Let's say the Lions make a trade or take Jeffrey Okudah — would the Giants really pass on Simmons at number 4?
I doubt it, and I'm certainly willing to place a "juice-free" bet that Isaiah Simmons will be drafted within the first six picks.
Tristan Wirfs Will Be the First Offensive Lineman Drafted (-130)
If you search far and wide, you might encounter a few NFL Draft position rankings that don't have Tristan Wirfs rated as the top offensive lineman in the 2020 Draft class. However, it's a pretty rare occurrence.
The 6'5" 320-pound right tackle demonstrated an explosive combination of strength and technique during his time at Iowa. Wirfs possesses tremendous body control and is a total beast in the run game, not to mention he has no red flags to speak of.
Tristan's body of work matches up favorably compared to Andrew Thomas and Jedrick Wills, and there are things you can pick at when you grade out Mekhi Becton.
While I'm not sure who will be the first WR drafted, I'm fairly confident Wirfs will be the first offensive lineman off the board.
Tee Higgins Will Be a First-Round Pick (+105)
I'm genuinely surprised that BetOnline is willing to let us back Tee Higgins to be a first-round pick at +105. They are one of the best NFL sportsbooks online, and to see value this apparent has me stoked.
I went into great length about why I think Tee Higgins will be a first-round pick, but I'll sum up the key points so that you feel comfortable about hopping on board.
He's 6'4" and 215 pounds and should immediately translate into a sincere downfield threat. Philly and Green Bay desperately need help at the wide receiver position and will be picking after the trio of CeeDee Lamb, Jerry Jeudy, and Henry Ruggs III are off the board. And don't forget Minnesota owns the 22nd and 25th picks and still needs to replace Stefon Diggs.
There's too much going here for me to ignore investing in Higgins as a first-round selection. Especially considering the handsome +105 number.
Under 2.5 Ohio State Players Drafted in Round 1 (-360)
If you are solely looking for the best value bets for the 2020 NFL Draft, this dedicated blog is going to be right up your alley. However, if you just want to find wagers that give you a great shot at paying off, this is one that should spark interest.
Chase Young and Jeffrey Okudah are going to be drafted early in round 1; there is no debating that statement. The next former Buckeye to hear his name called will either be running back J.K. Dobbins or cornerback Damon Arnette. Perhaps there's an outside chance it's Malik Harrison, but all of those players have day 2 grades.
As opposed to coughing up -400 at BetOnline, the line is set at -360 if you want to place this wager at MyBookie.
I've looked at lots of NFL mocks and examined an abundance of NFL Draft player rankings. I am yet to stumble upon any that have a third Ohio State player being drafted in round one.
Jeffrey Okudah Drafted After Pick 4.5 (-120)
Jeffrey Okudah isn't going to Cincinnati at #1, and he won't be landing in Washington at #2. The Giants are picking at #4 and have no interest in taking a cornerback with their first-round selection.
We could see the Dolphins or the Chargers trade up inside the top 4, but they would only do so if it was to draft a quarterback.
In other words, Jeffrey Okudah going to Detroit at #3 is really the only instance of the Ohio State CB being drafted before the fifth pick. In fact, there's enough momentum behind the rumor of the Chargers trading up where the Lions could actually move back to #6 and still snag Okudah.
I'd bank on Jeffrey being picked in the top 10, but I don't think he winds up being selected inside the first four picks.
Over 5.5 Offensive Linemen Drafted in Round 1 (-260)
New York (#4), Arizona (#8), and Cleveland (#10) are all in the market for an offensive lineman.
Tampa Bay owns the 14th pick and inked Tom Brady during the offseason, plus they had a miserable protection scheme in 2019. That tells me the Buccaneers look like a surefire bet to draft an offensive lineman.
Once Tristan Wirfs, Andrew Thomas, Jedrick Wills, and Mekhi Becton are all gone, Josh Jones and Austin Jackson are going to become extremely coveted.
Mel Kiper Jr. projects both Ezra Cleveland and Cesar Ruiz to be drafted on day 1, meaning I see as many as eight OL that could be picked in the first round. I think the more likely scenario is six or seven get taken, but that still leads me to back to the over.
Best Bets for the 2020 NFL Draft
If you are scouring the betting sites in search of some intriguing bets, look no further than the NFL Draft props. Roger Goodell announced that the league is pushing on with the scheduled April 23-25 date, and the sportsbooks have loaded their lobby with all sorts of action.
From betting on a prospect's draft position to placing wagers on how many players from a certain school will be taken on day 1, the options are plentiful. An easy way to avoid getting overwhelmed is to stick to the six that are showcased on this page.
After all, I believe they're the best 2020 NFL Draft bets to win you money.
AUGUST
Casino of the Month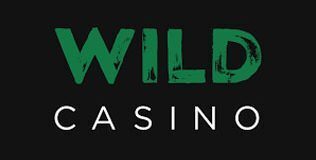 Welcome Bonus
250% up to $5,000
Read Review
Visit Site