5 Top Tips for Betting on Boxing at the Tokyo Olympics

I wanted to put together some Tokyo Olympics boxing betting tips to help you wager on the sport this summer.
You might already have a handle on how to place bets on the "sweet science," but there are differences between amateur boxing and the paid ranks. Therefore, that's an area that's crucial to cover. Especially with professional boxers competing in the Olympics for the first time.
But my Tokyo Olympics boxing betting tips stretch a little further than that. So, if you are serious about trying to make money gambling on boxing at Tokyo 2020, take a little look through the following pointers. These could be crucial to your chances of success.
Let's get to it.
Study Rules Changes for Boxing at Tokyo 2020
The first of my Tokyo Olympics boxing betting tips to consider is to get to grips with the new rule changes.
The decision made by the Amateur International Boxing Association to allow professional fighters to compete at this summer's games means that guys like Keyshawn Davis, Troy Isley, and Duke Ragan are representing the United States, despite competing as pros.
These rules changes mean that there is a little bit of a grey area when it comes to Tokyo 2020.
Effectively, you have professionals fighting amateurs for the first time, but it's not as though these pros consist of world champions guys with years of experience at the top of the paid ranks.
Still, it pays to know that some things have been tweaked ahead of this summer's games.
For a start, there have been slight alterations to the weight classes for men and women. As you can see, there are now eight divisions for men, which comes down from ten. There are five for women, which has been upped from three.
| | |
| --- | --- |
| Men's | Women's |
| Flyweight (52kg) | Flyweight (51kg) |
| Featherweight (57kg) | Featherweight (57kg) |
| Lightweight (63kg) | Lightweight (60kg) |
| Welterweight (69kg) | Welterweight (69kg) |
| Middleweight (75kg) | Middleweight (75kg) |
| Light heavyweight (81kg) | |
| Heavyweight (91kg) | |
| Super heavyweight (+91kg) | |
Headgear has been eliminated for male fights, with the 10-point must system set to feature for the first time. If you're wondering what the 10-point must system is, you can find a full explanation here.
The bracket format of tournaments has not been amended. But these changes could change the way a fight looks. More on that later.
With all the above pointed out, it's still important to distinguish between the pro and amateur codes.
The way you approach wagering on boxing in the Olympics (amateur) and a professional heavyweight title fight should differ, as there are things that don't translate well from one side of the coin to the other.
For example, these top boxing betting strategies for professional fights take factors into account that don't apply to the ammies. Things such as 12-round bouts, three-month training camps, regular knockouts, and blatant mismatches will be non-existent, or not as prevalent, in the Olympics. But some of it will apply.
Ultimately, the best boxing betting tips for the Tokyo Olympics are worth nothing unless these differences into account. Even with pros competing this summer, and the 10-point must in place, this is still amateur boxing.
Trust in Strong Records and Accomplishments
This is an important one. You can head over to BoxRec and a couple of other sites to check out the records of the best fighters at the 2020 Olympics.
You can also look through the resumes of the worst fighters. But identifying the best resume between two opponents, based upon the fighters they have beaten, is not always easy.
This is because, well, many of those names are obscure amateur fighters. Even those with a broad knowledge of the sport and its participants, even at an amateur level, will struggle to find much information on some of these guys and gals.
For the most part, a fighter's record will still come in very handy. Especially in the latter stages of tournaments. So, don't disregard these. But look for other indicators of a fighter's pedigree, too.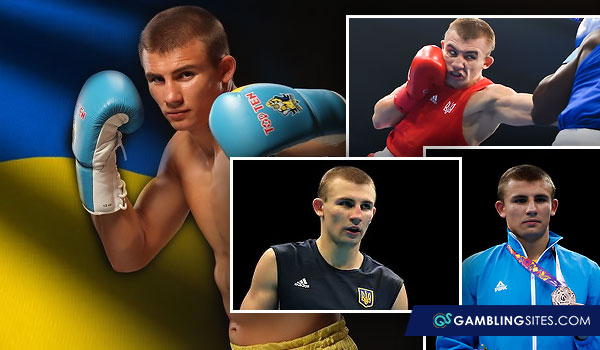 Let's use Ukraine's star Oleksandr Khyzhniak (121-0-15) as an example. A quick internet search will show that he is among the best Olympic boxing betting tips for winning a gold medal in Tokyo.
Why? Well, we know he comes from a highly competitive region. He won golds at the World and European Championships. He has beaten some of the best competition there is.
The antithesis of Khyzhniak is a fighter that comes from an uncompetitive region that has minimal achievements and mostly unrecognizable opponents. If there is little data on that fighter, the chances are that they are going to struggle when they step up in class.
Now, occasionally there is a boxer that can fly under the radar and catch us all by surprise. Sometimes that fighter is from your region, and you can't wait to backe them.
But even if they look the part, they could meet a fighter of similar stature and fail to fight for gold.
Avoid Patriotic Bets
Another solid Olympic boxing betting tip is to bet with your head.
Look, although the same can be said for gambling on a professional fight, nothing comes close to the Olympics for stirring up a sense of national pride and patriotism.
Although most of us are lovers and not fighters, there are longstanding rivalries that can get in the way when trying to bet on Olympic boxing, or any sport in the games, for that matter.
Allowing yourself to be pulled into that whirlpool is going to lead to trouble at some point. The best thing to do before making your Tokyo 2020 boxing picks, and with any fight, is to think sensibly.
Consider everything that would apply in any regular amateur fight. Talent, form, experience, accomplishments, age, injuries, etc. These things matter more than anything else.
MOST MEDALS IN OLYMPIC BOXING HISTORY
Nation
Gold
Silver
Bronze
Total
United States
50
24
40
114
Cuba
37
19
17
73
Great Britain
18
13
25
56
Italy
15
15
17
47
Soviet Union
14
19
18
51
Russia
10
5
15
30
Hungary
10
2
8
20
Poland
8
9
26
43
Argentina
7
7
10
24
Kazakhstan
7
7
8
22
Now, don't get me wrong. If you happen to want to bet on your compatriot, who just happens to be one of the top boxers at the Olympics, this does not apply.
What I'm advising against is dropping a lot of money down on a fighter that just happens to be born in the same country as you, simply because you share the same nationality.
For example, the United States has traditionally bossed it at the Olympics. But the team isn't as strong as it once was.
Thus, it makes more sense to look at boxers from other nations to find the best Tokyo 2020 boxing bets, rather than blindly betting on an American fighter because they have the most boxing medals in the history of the games.
In any case, gambling with your heart is a bad idea. So, always keep that in mind before you allow the flags, anthem, and media coverage to change your perception of reality.
But above all else…
Look for Value in Tokyo 2020 Boxing Odds
If you have any experience in gambling, the chances are that you will have at least heard about betting value. Or to be more specific, how to identify value in betting odds.
If this is something unfamiliar to you, there's no shame in that. The most important thing, however, is to understand how crucial identifying value is to your chances of long-term success in any sports betting scenario.
That's why one of my top Tokyo 2020 boxing betting tips is to look for value, regardless of the market. Whether you are betting on Olympic boxing matches, or Tokyo 2020 boxing futures or props, you should be doing your very best to find value.
You will find plenty of markets for wagering on the fights in Japan. Obviously, the best chance you have of finding early betting value is to look at the futures markets.
These can be found on the best Olympics betting sites online before the tournament starts. Here are a few simple boxing tips for the Tokyo Olympics, where value is concerned.
Boxers from traditionally successful boxing nations such as Cuba, the USA, and Great Britain are heavily backed, often leading to negative betting value.
There is often value to be found in less glamorous divisions, so look at fights in the lower weight classes.
Women's boxing is also not as popular as men's middleweight and heavyweight contests.
Who is Likely to Win the Clash of Styles?
Remember those rules changes for boxing at the 2020 Summer Olympics we touched on earlier?
A top Tokyo 2020 boxing tip to consider is the impact they could have on fights. I mean, there is no headgear, which could very well lead to more stoppages. It will almost certainly lead to more fighters being dropped in the heavier divisions when compared with previous games.
So, gambling on Olympic boxing matches in 2020 could look a whole lot different to how things were in 2016. This makes it even more important to study the stylistic matchup of any of the fights to bet on at Tokyo 2020.
First and foremost, technical prowess, speed, and skill are usually the most determining factors of the lower weight divisions.
Power, strength, and durability are typically what you can expect to matter most at heavyweight. These are general rules of thumb, of course, and there are always exceptions to the rule.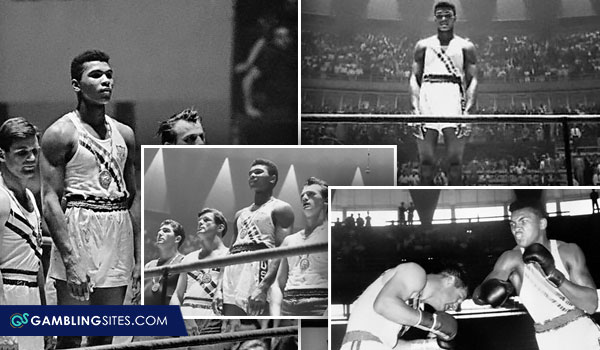 But with the 10-point must system now in place, it's crucial to consider who takes what into the ropes before placing your wagers. Much like a professional fight, there will be guys that have all the speed and skill but could be undone by one shot. Or, perhaps a few knockdowns.
In addition to the contrasting styles, consider the fighters that have professional experience.
Who is more used to getting hit without headgear in a competitive setting? Who is comfortable in demonstrating their skills behind both a professional and amateur veil?
One of the best tips for betting on boxing at Tokyo 2020 is to get to the root of the fighter that can overcome the strengths of their opponents using their own weaponry. In other words, who can impose their style on the fight?
If they have previous experience at Olympic or World Championships, this will also help them to handle the pressure that comes with a fight at this level. So, take that into consideration, too.
Closing Words
That brings an end to my top boxing betting tips for the Tokyo Olympics. It's been a strange year, and I know boxing fans are looking forward to putting it behind us.
Part of that process will be the joy we get from betting on Olympic boxing matches, but we still must be smart in how we approach things. These tips should hopefully help guide you to the light.
Naturally, there is much more to the 2020 Summer Olympics than boxing, with some truly unmissable events on the horizon. That means more opportunities to bet.
The good news is that my colleagues and I will be covering all things betting on the games, so make sure to drop by our Olympics blog section for more Tokyo 2020 tips and betting content.
Good luck with your bets!
September
Casino of the Month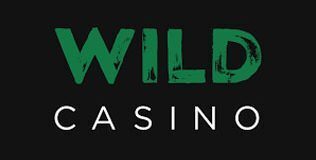 Welcome Bonus
250% up to $5,000