Hide Bonus Offers
| | | | | |
| --- | --- | --- | --- | --- |
| #1 | Bovada Sports | 50% Up To $250 | Visit Site | Bovada Sports |
| #2 | BetUS | 125% Up To $2,500 | Visit Site | BetUS |
| #3 | MyBookie | 100% Up To $1,000 | Visit Site | MyBookie |
| #4 | Everygame | 100% Up To $500 | Visit Site | Everygame |
| #5 | BetOnline Sports | 60% Up To $1,000 | Visit Site | BetOnline Sports |
5 Things My Betting Experience Has Taught Me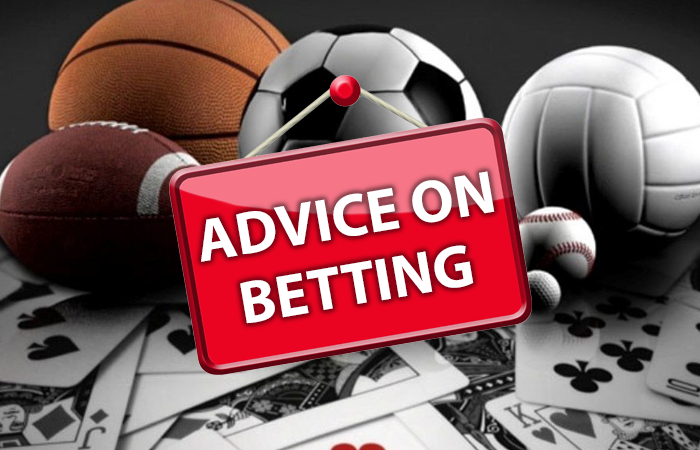 Before you start reading this article, let me point out a single fact—there is no such thing as easy money. Even the money you win betting isn't easy. True bettors know what I'm talking about.
And even though I can't provide you with a risk-free way to earn money, you can be sure that whether you bet big or small, you must bet smart in order to make ends meet.

Turn Off Your Emotions While Betting
If you have been betting for a while as I have, you must have made the mistake of making rash decisions which eventually force you to make budget cuts. People are sensitive beings, and it's often hard to control our actions when we're overly happy or angry.
My advice would be to take your time and think through every decision you make.
Your emotions will only harm your decision-making
abilities while gambling, and that's why you need them switched off.
Because when you switch off your emotions, your reasoning abilities work at full capacity, and we all must agree that reason provides winning hands and brings home the bacon.
Most of the time there's no time limit for betting, and no one can't force you into anything. So, if you're angry about something, calm down before you make another bet.
Think it through, have a drink, and relax, and your wallet will be grateful for it.

Set Your Limits and Define Your Goals
Good organization is the key to success in all areas of life, gambling included. If you're reckless with your belongings, there's a high probability you'll lose or misplace them. It goes without saying that this is the case with betting as well.
Not being reckless with your money when you start betting is a must-have tip on this list. The best way to keep track of your wins or losses is to set a weekly/monthly limit, and by all means, do not exceed it. After that, you can define your goals and the desired amount of money.
It's difficult to balance between these two, but in my experience,
it is the best thing you can do.
Decide wisely how much money can you afford to lose and how much money you're willing to spend. Set your limits and bet smart! The money you make will feel like a cherry on top considering the fun you had while you were enjoying your betting experience.
However, make sure you keep track of your losses and know your limits at all times!

Bet with Confidence
Being overconfident is never a good thing. No one likes a know-it-all. Don't be that person. It may seem that you have everything under control and that you're bound to win, but sometimes when the car goes too smoothly, it may be going downhill.
I'm a fair casino player, but I'm better at sportsbook betting. The best thing you can do when you place a sportsbook bet is to play fewer games.
For example:
If you find 5 matches that may seem like a good chance to win, pick 3 of them. Because the fewer matches you bet on, the higher your chances of winning get.
The bookies want you to overthink and place as many matches as possible. Don't get dragged into the chaos of thinking twice and hesitating, because it will only get you even more confused.
Bet on fewer games, and if you have to think twice about placing a certain match on your betting slip, it probably shouldn't be on it.

Don't Expect Too Much
It's in people's nature to want everything and to want it now. I used to be that way, too. But you know what they say—patience is a virtue. And virtues can be taught.
The idea of betting is actually based on a lie. There's no such thing as easy money.
You won't make a living just by sitting in casinos all day
and playing blackjack or roulette.
You'll win one day, but don't expect the casino to make you a millionaire.
I know a couple of guys who are living off the mistakes of bookies, but those are pretty rare cases, and their lives aren't the ones you would want to live, assuming you seek easy money.
Don't expect too much, and you won't be disappointed.

Know When to Stop
Based on my betting and life experience, the greatest virtue of all is to know when to stop and to keep the middle of the road. Doing too much or too little often brings undesired results. Whatever you do in life, make sure you don't overdo it.
Excessive and uncontrolled gambling can bring a lot more harm than not gambling at all.
I can't actually tell you which is the exact moment to stop gambling, log out, or leave the casino.
However, what I can tell you is that if you feel like you're losing control,
it's best that you call it a night.
Wise people often say that the morning is wiser than the evening. If you're losing a lot of money, don't try to win it back immediately. Check out or leave, and come back tomorrow with a better plan.
I can't stress enough how many times I have made a lot of money and then given it all back on the same day. I'm sure most of you can relate to the things I'm saying, but can't seem to get a grasp on the right time to stop.
It often depends on the person, but before making a rash decision or a poor choice, keep in mind that an experienced bettor has given you a couple of tips on betting. You can choose to follow them or not, but I wouldn't lie; we're on the same side.
Casinos, sportsbooks, and other forms of betting have a somewhat bad reputation because people get pretty emotional.
If you follow these tips, you're more likely to win, but you'll also start having fun while betting because you know you're betting smart. And who doesn't like feeling smart?