5 The Boys Wagers That Can Win You Money in Season 2

If you've already had the pleasure of taking in season 1 of Amazon's The Boys, you know that the superhero genre has been firmly flipped on its side.
It then got a knife through the back and an atomic wedgie to put all George Costanza's to shame.
Season 1 was a wild, unpredictable ride, showing us a world where superheroes were every bit as powerful as we dreamed but more menacing than we ever thought possible.
It wasn't a show we demanded or even thought we wanted, but The Boys checked all the boxes for what we'd want in a superhero TV series, and it promises to up the ante with season 2.
Originally scheduled for a summer release, entertainment betting enthusiasts will potentially need to kick their wagering brain into high gear with whispers the release date could move up.
It's one thing to get excited for an awesome superhero show, but The Boys season 2 also brings with it a litany of opportunities to cash in.
The top entertainment betting websites are pushing out a bunch of The Boys props, and there are some in particular you may want to hop on.
There's a sea of them to consider wagering on over at BetOnline, but I've singled out the ones that are worth your time.
Here are the best of The Boys season 2 prop bets to target.
Queen Maeve Will Die (+900)
You can also bet on Billy Butcher (+1000) or Homelander (+1000) being killed off in season 2, but I'm not biting.
The prices are obviously fantastic, but Butcher is the main character, and in the comics, he's charged with creatively taking out The Seven.
It's possible the show throws a huge curveball, and hey, Karl Urban is a big enough star to demand attention from other projects, too. But taking out one of the most vital pieces to the puzzle as nothing more than shock value seems ill-advised.
The same goes for Homelander, who is too strong to be killed off easily. The show also needs him until something bigger and badder emerges, while if the comics have anything to say about it, his story simply isn't finished yet.
It's possible the show just supplants him with the incoming Stormfront, but I doubt it.
The more logical bet of Queen Maeve being killed off early is the only outlandish route I'm considering. A lot of these characters do die in the comics, and Queen Maeve is one of them.
I won't tell you how it happens or who does it, but let's just say some characters are more likely to go before others. Of course, it's entirely possible The Boys takes on a path of its own and deviates from the source material.
Part of that plan could be the order in which characters die or how long they last in the show. Queen Maeve is a strong character, but she also has great disdain for her own counterparts.
That could create a very clear divide a lot sooner than expected, which understandably could end in her untimely death. If that happens in season 2, these +900 odds will look silly upon reflection.
Hughie and Starlight Won't Get Engaged (-600)
There is a budding connection between Hughie Campbell and Starlight. Their bond is impossible to ignore. And let's just be real, the guy has been through some stuff.
Their relationship is also a long-running narrative in the comics.
But where do we have the time in this story — which gets more chaotic by the minute — for things to escalate to the point where they get engaged? It just wouldn't make any sense.
Marriage (-1500 for no) is even less likely, but if you want to get real wild, you could bet hard at this -600 price tag and get a little something back.
Starlight Will Be Expelled From The Seven (-110)
Oh, here we go. Some borderline EVEN odds for something that has seemingly been teased for an entire season.
I doubt it happens right away, but Starlight is already at odds with some of the bottom feeders in The Seven, and she also has, ya know, a moral compass.
More infiltrator than alliance at this point, it's only a matter of time before she's kicked to the curb — or worse. Because she's such a useful character (she's one of the few with truly redeeming qualities), flat-out killing her off is more than harsh — it's irresponsible.
Bouncing her from The Seven would be one way to drive the story forward late into season 2, though.
Tek-Knight Will Be Featured (-280)
This is a pretty "out there" hero, who is equal parts technological savant and sexual deviant, but he oddly would fit in perfectly within the fabric of this series.
Tek-Knight wouldn't require some huge build-up, and the role wouldn't need to be lasting, but he'd be a fun character that could potentially aid Billy Butcher and company. Or he doesn't, and who'd care?
He's awful yet fun, and his -280 odds indicate the top betting sites think he'll debut in season 2. The return on the investment isn't amazing, but it's one of the better options when betting on what happens on The Boys season 2.
The Legend Will Be Featured (-150)
You can also bet on whether or not The Lamplighter will be featured in the show (+100 for yes), but I'll calm things down with a look at the possibility of The Legend appearing on the show.
The odds favor this debut a bit more, especially since this is another interesting character who could plot against The Seven.
Having direct ties to Billy Butcher and having a ton of dirt on The Seven, The Legend could end up being quite useful in helping the story move along, going forward.
Summary
There are more ways to bet on The Boys over at BetOnline and the best novelty betting sites. These are just the most palatable wagers that make sense to actually target.
It's unlikely Billy Butcher or Homelander get killed off this quickly, but at +1000 for both of their heads, they deserve a look. That said, Queen Maeve (+900) is the big dollar bet I like the most.
Elsewhere, you have plenty of ways to bet on season 2 of The Boys. Some of it is just logical, while other props are on the hopeful side.
I don't see a random engagement being dropped into the madness of this story, but the universe in The Boys could be expanding, and that should mean more characters being put on screen.
Advancement of a story gives way to new layers (and new stories), which all create space for more characters. If there is death, the latter is even more likely.
Bet as you will, but the main point is The Boys season 2 is almost here. In a time where fresh television isn't actively being created, this is a very welcome addition to our streaming options.
AUGUST
Casino of the Month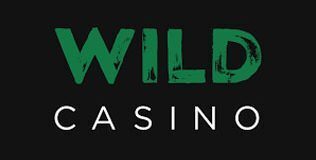 Welcome Bonus
250% up to $5,000
Read Review
Visit Site