Hide Bonus Offers
| | | | | |
| --- | --- | --- | --- | --- |
| #1 | Bovada Sports | 50% Up To $250 | Visit Site | Bovada Sports |
| #2 | BetUS | 125% Up To $2,500 | Visit Site | BetUS |
| #3 | MyBookie | 100% Up To $1,000 | Visit Site | MyBookie |
| #4 | Everygame | 100% Up To $500 | Visit Site | Everygame |
| #5 | BetOnline Sports | 60% Up To $1,000 | Visit Site | BetOnline Sports |
5 Super Bowl 53 Matchups Bettors Would Love to See in 2018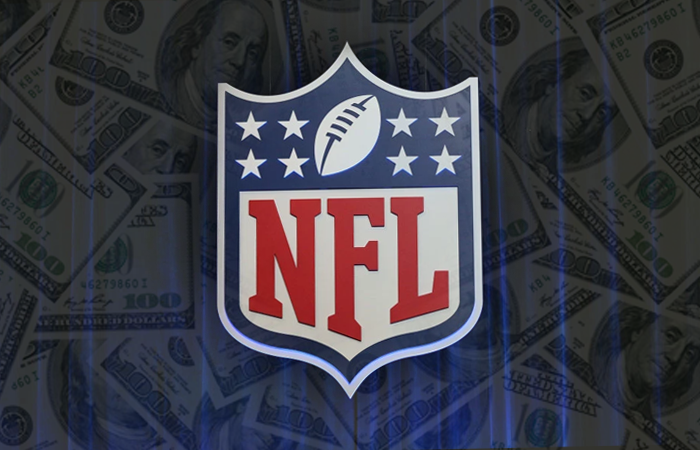 Betting on who will win the Super Bowl each year isn't always necessarily about who offers you the most upside or who you think will win.
You want to profit, and you want to be right, but it's easy to see that those two things don't always go together. Beyond that, sometimes it's fun to wager on who will win the Super Bowl simply because a bet is appealing or because you want to see it happen.
The latter is an interesting sports betting stance.
It can end horrifyingly badly, but betting on your favorite team or one of your favorite players succeeding can do two things: create rooting interest in an important wager and possibly win you money.
Sure, always betting on the Green Bay Packers to win it all can be a losing cause. However, they did win it all back in 2010, and with Aaron Rodgers on the field, they're again a threat to do so in 2018.
This can stretch out to virtually every team, and depending on odds and just how logical it is, some bets look smarter than others.
However, sometimes it takes a creative mind, a homer, or simply somebody craving an amazing Super Bowl matchup to find a way to that huge win that nobody else saw coming.
Fancied an Eagles vs. Patriots Super Bowl showdown a year ago? You probably had to be a Philly fan, but if you lusted for that matchup and placed money on it, you won big.
The beauty here is that you don't even need to pick a winner.
Super Bowl betting sites like MyBookie.ag offer a litany of Super Bowl 53 matchup wagers, and your only goal is to get the two teams playing in this year's title game correct.
It doesn't matter who actually wins.
For the moment, the Super Bowl 53 matchup with the best odds happens to be Eagles vs. Patriots at +1500. That rematch may very well happen, but there are quite a few matchups that stand out a bit more, both for betting upside and for fans' desire.
Let's take a look at some of the best for 2018.
Minnesota Vikings vs. Pittsburgh Steelers (+3300)
Most will point to the Vikings vs. Patriots as a fun Super Bowl 53 matchup to bet on. Sure, but this one is just as plausible, and it also hands you better value.
The Vikings already have the elite defense needed to march their way to the franchise's first-ever title, while quarterback Kirk Cousins could very well be the missing link between them and a Lombardi Trophy.
On the other side, the Steelers have been so close to getting back to the league's title game. They fell flat in the AFC Championship two years ago and ran out of gas last year in round two against the Jaguars.
Pittsburgh remains as good as ever offensively, though, so there exists a path to Super Bowl 53 for them if they can stay healthy.
On top of it all, this is a historical rematch over 40 years in the making.
These two teams met in Super Bowl IX back in 1975, where Pittsburgh claimed their first title. It'd be fitting for the Vikes to meet up with the Steelers this year, only to do the same.
Fun pivots off of this one include a rematch between the Cowboys and Steelers (+7000) and a rematch between the Steelers and Packers (+3500).
Green Bay Packers vs. New England Patriots (+2000)
You lose value by going with the Packers/Patriots Super Bowl matchup as opposed to one with the Steelers or Jaguars, but it's admittedly more realistic and quite appealing.
Any game at all featuring a showdown between Aaron Rodgers and Tom Brady is something to get excited about, but one that decides the NFL title surely takes the cake.
This would go down as an instant classic, as Rodgers attempts to do something Brett Favre never could and win a second title.
Tom Brady and company have history on the brain, while the Pats really could be better than they were last year. Getting slot demon Julian Edelman back can't hurt their passing attack, while a defense that struggled in 2017 looks to be improved.
The Packers can say the same, as they brought in defensive lineman Muhammad Wilkerson and completely overhauled an ailing secondary. New defensive coordinator Mike Pettine could ultimately put this unit over the top.
With Jimmy Graham giving Rodgers one of his best tight ends ever and the defense no longer a glaring weakness, the Packers just might give the Pats a run for their money.
Philadelphia Eagles vs. Pittsburgh Steelers (+2500)
I'd watch any of the first two Super Bowls I touched on, but all of Pennsylvania would tune into this one.
Not only would you get the Steelers vying for their record seventh Lombardi Trophy, but the Eagles would be trying to become the first repeat champ since New England (2004, 2005).
That alone should be enough to drum up insane interest (not to mention Super Bowl betting action), but this would also showcase two teams from the same state.
The Battle of Pennsylvania would officially be on, splitting the state up once and for all.
Joking aside, this would be an insane Super Bowl with so much riding on it. The Eagles would get the edge defensively, but the Steelers have the offensive firepower to put on a show.
In fact, an explosive shootout like we got a year ago would be borderline expected.
Los Angeles Rams vs. New England Patriots (+1700)
You don't have to love the Packers, Vikings, or Eagles to hope your team gets into the Super Bowl this year. The Rams were dominant in 2017 and could be even better this year, prompting many bettors to vouch for them as this season's NFC representative.
I'm not completely sold on Jared Goff yet, but he looked pretty good last year and directed a quick-strike passing game that complemented Todd Gurley and a nasty rushing attack.
The Rams can bash you to bits offensively, but they might be even deadlier on defense.
Stud defensive tackle Aaron Donald got reinforcements this offseason, as Aqib Talib, Marcus Peters, and Ndamukong Suh all joined a defense that was already one of the league's very best.
This would be a lot for the Pats to handle, but this is a Bill Belichick squad we're talking about. BB and company are amazing at taking away your top weapon, and if the Seattle Seahawks were once torched by Tom Terrific, the Rams could be as well.
You don't need to pick a winner, though. At +1700, you're just betting on a chalky matchup making it to Super Bowl 53.
New Orleans Saints vs. Jacksonville Jaguars (+6500)
There is one more Super Bowl 53 matchup I can't ignore, and that's a possible showdown between the Saints and Jaguars.
Jacksonville was a decent fourth quarter away from playing for the franchise's first championship last year, while the Saints were one broken play away from getting to the NFC title game.
I'm not sure anyone was stopping the Eagles' lightning-in-a-bottle run in 2017, but both of these teams would have had strong cases.
Perhaps they will simply need to wait a year to see the magic come up their way, seeing as both teams defend, can run the ball, and have the goods to attack defenses over the top.
I'd lean more toward Drew Brees in this matchup, but given Jacksonville's nasty defense, this would be a tough Super Bowl to bet on.
Again, it doesn't have to matter. If you wager on this being the big game matchup, and it pans out, that +6500 price tag will blow up with insane profit.
Who Will Play in Super Bowl 53?
I honestly like all of the Super Bowl 53 odds for these given matchups. And to be fair, they're not the only interesting matchups to take a look at and/or consider wagering on this year.
There are 32 teams in the NFL, and of those 32, I'd say about 11 of them (in my opinion) have a truly valid case to run the table once the playoffs start.
One team I don't have in my top Super Bowl matchups list is the Los Angeles Chargers, for instance. I am a fan of what Philip Rivers can do and note that a lot of people are high on the Bolts this year.
I'll be cheering them on and do include them in that 11-team list, but I just don't like them to get to the final game.
Ultimately, I think we're finally due that classic Rodgers vs. Brady showdown for a title.
It's that massive UFC bout you've long been coveting. It's that crazy NBA Finals series you thought would never happen. Actually, it's better. It's the freaking Super Bowl, and you get Aaron Rodgers and Tom Brady dueling to the death.
I still think the favored Pats come away with it, but you can just bet on the matchup itself at +2000 and walk away with plenty of value.
PICK
Green Bay Packers vs. New England Patriots
+2000