5 Sports Betting Millionaires You Could Learn From

You definitely need to be cut from a different cloth to make a living as a professional sports bettor.
These modern-day gamblers continue to be shrouded in mystery and intrigue, much like the Old West's card players.
A few gamblers have shot for the stars and built empires just by gambling on sports. Here are five sports betting millionaires you should know. If you look closely, you might just learn a thing or two!
Bill Benter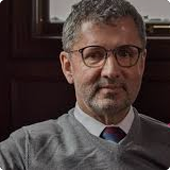 Bill Benter made a vast majority of his fortune in horse racing of all places. However, his story goes much deeper than that.
Benter decided that at the age of 22, he'd had enough with college. He abruptly uprooted his life and moved to Las Vegas.
Shortly after arriving in Vegas, Bill (a gifted mathemetician) was approached by Alan Woods. Alan Woods ran a card counting team and spotted young Benter as an up-and-comer to the game.
Woods and Benter struck up a very lucrative partnership. However, their card counting racket came crashing down like a house of cards in the early 1980s.
Woods' team was blacklisted by nearly every casino in Las Vegas and was forced to disband. As much of a shot to the gut as this was for the pair, it may have been one of the best things that ever happened for Bill Benter.
Bill went from the casino to the horse track. Perhaps, the allure of fresh air after so much time in the casino's smoke-filled rooms was just what he needed. Bill, along with Woods, saw an opportunity in the Hong Kong Horse Racing market.
The pair spent nearly a year studying advanced statistics and learning all they could about horse racing. Then they packed their bags, bound for HK. This move proved to be incredibly profitable for Bill.
Nearly four decades later, Benter is far more involved in his philanthropic work than horse racing.
Rumor has it that Benter once won a bet worth over $15,000,000. That's impressive enough on its own, but that's not where this tale ends. You see, the track's policy was to donate all unclaimed winning to charity.
Benter never cashed that ticket, and the cash presumably all went to those in need. Bill Benter is a good guy in my book.
James Holzhauer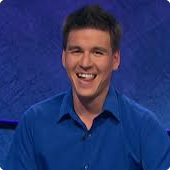 If the name James Holzhauer sounds familiar, it's likely because of his record-setting run on the hit show Jeopardy! in 2019.
Holzhauer smashed the competition on Jeopardy! for 32 straight games.
His impressive showing came after 13 years of taking the online test to appear on the show. His perseverance paid off, and James won over $2 million during his streak.
Perhaps it's this same drive for success that has served him so well as a professional sports bettor. Holzhauer, a resident of Las Vegas, has combined his two passions very well.
Holzhauer's unique perspective is being realized through his impressive gains in live betting. James can identify the weaknesses of the sportsbook and exploit these holes for profits.
His love of all things math aligns very profitably with his ravenous appetite for sports. Plus, he's relatively young. That means he has decades left to become a true legend in the sports betting field.
While it's difficult to know precisely how much Holzhauer has made from sports betting. His earnings on the hit show solidified his spot as a sports betting millionaire you should know.
You'll notice a transition from other successful endeavors into sports betting is a common theme on this list.
Matthew Benham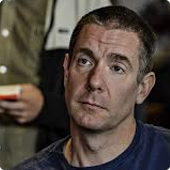 When you think of "Moneyball," you likely go immediately to the Oakland Athletics, Billy Beane, or even Brad Pitt.
The Moneyball in the sports betting world refers to Matthew "Moneyball" Benham. Benham is not fond of the comparisons made between him, and the best-selling book-turned-Hollywood-hit.
Yet the similarities are definitely there. Benham owns Brentford FC of the EFL Championship, and he is a firm believer in advanced statistics and metrics.
Benham did not start his professional life as a sports bettor. Nor was he born into the role of a professional sports team owner. Matthew Benham actually graduated from the illustrious Oxford University with a degree in physics. Despite all of his academic focuses, he even started in finance.
How does an Oxford-educated physicist go from banker to millionaire sports bettor and professional sports club owner? It started with Benham going to work for the infamous Tony Bloom.
In the early 2000s, Moneyball joined Bloom's Premier Bet as a trader. But the relationship between Bloom and Benham suffered a catastrophic meltdown. This ultimately led to Benham's departure and his launch of SmartOdds.
SmartOdds became a remarkable success and boasted annual revenues well over $15 million.
Thanks to his success with SmartOdds and his personal accomplishments as a professional sports bettor, Benham was able to acquire Matchbook.
You're likely familiar with Matchbook, but for those who aren't, it's one of the leading betting exchange websites in the world.
Benham has had a prosperous career as a banker, a trader, a bookmaker, and a sports owner. His most tremendous success to date is no doubt in the field of sports betting. It's hard to say how much money Benham has made from gambling, but it's undoubtedly in the tens of millions.
Who knows? Benham may very well be on his way to Bill Benter's status.
Tony "The Lizard" Bloom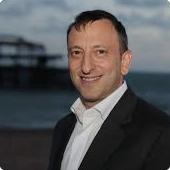 Tony Bloom is the man when it comes to sports betting in the UK. His company Starlizard is one of the most profitable sports betting entities in the entire world.
It's estimated that an average year for the company, which describes itself as a "betting consultancy," is north of $125 million.
Like those who join him on the list, Bloom got his start outside of the sportsbook. In fact, Bloom won millions as a professional poker player before setting his sights on the world of sports betting.
Bloom has turned Starlizard into an absolute powerhouse. Tenured employees are even invited to cash in on the company's brilliant success. These employees can earn upwards of $500k in one fell swoop, not a bad bonus structure for faithful employees.
In conclusion, Bloom's phenomenal success as a poker player and sports bettor has allowed him to fulfill a life-long dream.
The Lizard purchased his favorite childhood soccer club Brighton FC in 2009. Bloom had been a diehard fan of Brighton his entire life, and he's been well received by the club's fanbase.
Tony Bloom is another entrepreneur on the list that refused to rest on his laurels when he hit the millionaire's club. Bloom is rumored to be worth over a billion dollars.
Given his incredible skill at picking winners, you certainly won't get an argument from me.
Billy Walters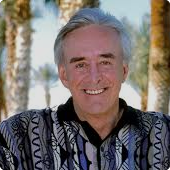 Billy Walters is the most notorious name in sports betting in the United States. Walters is widely accepted as the most successful sports bettors of all time. You don't have to dig too far into his rich and colorful career to discover why.
Walters has stood as the benchmark for success for sports betting. He was able to build an empire through his efforts. He has bought and sold more casino properties than some people will ever visit.
However, he preferred to do his sports betting remotely. This separation gave him the psychological advantage of eliminating the emotions involved.
Walters is only concerned with the data, and his data has proven to steer him right more often than not. Unfortunately, he has faced some reasonably severe legal troubles. His downfall involved famed professional golfer and noted gambler Phil Mickelson.
It was alleged that Mickelson was deep in debt to Walters over gambling losses. Walters then fed him insider information regarding stocks in a company where Walters was a stakeholder.
This is considered insider trading and is a federal crime. Walters was sentenced for his transgressions and served several years in prison. He has recently been released and is doing the remainder of his sentence on house arrest.
Regardless of his legal troubles, Billy Walters is the original sports betting millionaire and an icon in the industry.
Conclusion
These risk-taking sports bettors have made fortunes doing something that many of us enjoy. If these five sports betting millionaires have shown us anything, it's that betting on sports can definitely be profitable.
Which sports betting millionaire is your favorite?