5 Sleepers in the 2020 NFL Draft Who Could Dominate Next Season – Under-the-Radar Prospects

It doesn't take a rocket scientist to predict that Chase Young has a bright future ahead of him. Saying that CeeDee Lamb is going to be a difference-maker isn't exactly going out on a limb. However, if I told you I thought that Tyler Johnson could quickly evolve into the best receiver in this draft class, you might raise an eyebrow and think I'm a little cuckoo.
Players selected on day 1 of the NFL Draft might receive the most recognition to start out, but they aren't the only incoming rookies who can provide an impact right away. In fact, I have my eye on a handful of "unheralded" players who are ready to take the NFL by storm.
Let's get acquainted with my picks for 5 draft sleepers who will dominate in the 2020 NFL season. I'll start with the aforementioned wideout from the University of Minnesota. I think he has a chance to be special.
Tyler Johnson, WR, Minnesota Gophers
I understand this year's wide receiver class is extremely deep, but I get a kick out of the position rankings I encounter that neglect to include Tyler Johnson as a top 15 WR. We're talking about an elite athlete who put up massive production for the Gophers and a guy who constantly bullied cornerbacks in the Big Ten.
If 78 catches for 1,169 yards and 12 touchdowns as a junior doesn't impress you, how about an 86-1,318-13 line as a senior?
For a guy who is likely to come off the board sometime in round 3, Johnson has the potential to put up huge numbers in the pros.
Jonah Jackson, OG, Ohio State Buckeyes
Let's stay in the Big Ten and this time focus on a big-time offensive guard who isn't getting nearly as much love as he deserves. Jonah Jackson is projected as a late-fourth rounder at draftsite.com's latest mock, and that very well could be what transpires.
Landing Jackson on day 3 could be a godsend for an organization when you evaluate Jonah's game and how it might translate at the next level. The 6'4" 310-pound redshirt senior really stands out at processing information and using his hands, and he's an absolute beast in pass protection.
Brandon Jones, S, Texas Longhorns
An experienced senior with sky-high potential, Brandon Jones won't enter the league with as much hype as some of the other rookie safeties. Nevertheless, it's not hard to see Brandon developing into a ferocious defensive back who imposes his will on all ball carriers.
Despite not excelling against speedy wideouts in man-to-man coverage, Jones is a guy who can help stuff the run and cover tight ends in the seam. For someone who should be available on day 3 of the draft, the former Texas Longhorn is a guy who can play right away and boost almost any secondary.
Cam Akers, RB, Florida State Seminoles
When it comes to the NFL Draft prop for who will be the first running back drafted, the discussion circles around the same three names (D'Andre Swift, Jonathan Taylor, J.K. Dobbins). That must make Cam Akers a true NFL Draft sleeper in 2020 if he turns out to be better than any member of that trio, wouldn't you say?
Akers certainly wasn't blessed with consistent blocking during his time with the Seminoles, and the offensive scheme in Tallahassee lacked creativity and stability. Once Cam is surrounded by NFL players who are ready to go to work, it won't be long until the teams who passed on him start kicking themselves in frustration.
Jonathan Garvin, EDGE, Miami Hurricanes
Considering Jonathan Garvin is probably going to be available in the 5th round, whoever calls his name could be in for a pleasant surprise. From the hotbed of defensive talent in Lake Worth, FL, Garvin is a lengthy defensive end who knows how to wreak havoc in the backfield.
A motor that wasn't always revved up is going to push him down lots of big boards, but motivation levels can change for young men when they make the jump from college to the pros. If Jonathan can situate himself into a positive environment and receive the proper guidance, becoming a perennial Pro Bowler won't be out of the question.
Who Are Your 2020 NFL Draft Sleepers?
Did I leave somebody off this list who you think warranted a spot?
Feel free to comment with any NFL Draft sleepers you think will pan out in 2020. Those seeking additional draft coverage or any betting content that has to do with football, check out our NFL blog. We'll continue adding a wealth of articles that promise to keep you entertained.
AUGUST
Casino of the Month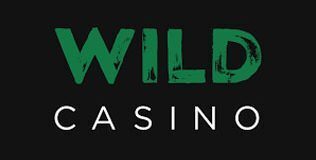 Welcome Bonus
250% up to $5,000
Read Review
Visit Site