5 Sleeper Acts That Could Win Season 15 of America's Got Talent

America's Got Talent just got real. The judges have cut the season 15 competition down considerably, with just 43 acts (unofficially) making it to the live shows.
Things will get a lot more hectic from this point on, as some acts were pushed through without having to audition further, and we still have all five Golden Buzzer winners to deal with down the road.
For now, the top entertainment betting sites love a music act to win, and in my latest America's Got Talent predictions post, I highlighted singer Kenadi Dodds as my pick to win.
Will that pick stand? Is a music act a lock to win? Or could some sneaky America's Got Talent sleepers be worth a bet? Here's a look at the odds for what type of act will win, as well as a breakdown of my favorite values going forward.
Odds for Act That Will Win AGT
BetOnline has listed a music act as the favorite to win season 15 of America's Got Talent, and I've been a buyer in that logic since the season started.
I won't really stray from it too much, but the odds are now to the point where betting on a music act to win just isn't very profitable. It makes a lot more sense to hit the Any/Other option or go big with a specific non-music act.
Here's a look at some of my favorite non-music acts that could win America's Got Talent, but I thought with the updated AGT odds, this deserves another look.
In an effort to build up an argument for some of these other wagers, let's break down the best AGT sleepers worth betting on before the season is up.
America's Got Talent Sleepers
The big issue right now is the fact that the best America's Got Talent betting sites don't even allow you to wager on specific acts just yet.
I expect that to change once we advance through the live shows, and once the list of contestants is cut considerably more, we'll get a specific list to work with.
For now, here are the top AGT sleepers I like that are not fitting in the music category.
Alan Silva – Aerialist
Constantly told he can't excel in the arts, Silva has fought back and performed beautifully on a huge stage. As the above video shows, Silva has true artistry and a powerful narrative.
He isn't my pick to win, but Silva has what it takes to go the distance. He's a fine value bet by himself, or bettors can target the Any/Other or Dance Act bets at the top AGT betting sites.
Brett Loudermilk – Sword Swallower
Loudermilk had a fantastic audition, as he blended the dangers of elite sword swallowing with fantastic wit, humor, and showmanship.
I'm normally not into shock value or sword swallowing acts in particular, but his ability to truly "put on a show" with an otherwise somewhat tired art is quite impressive.
If he can up the ante as the season progresses, Loudermilk could be part of the Any/Other bet to consider targeting.
Vincent Marcus – Impressionist
I've been a fan of Marcus since the beginning, as he had a fun audition where he showed a wide array of impressions he can do. He has the talent to make some noise, but he will certainly need to take things to a whole new level if he's going to win.
Noah Epps – Dancer
Epps delivered a jaw-dropping audition, which showcases his elite dancing skills, his artistry, top-notch choreography, and creativity.
Theme, delivery, timing, and staging will all be very crucial for him to nail going forward, but I was personally floored by his audition. The talent and performance level are good enough for him to win if he plays his cards right, however.
The Spyros Bros – Diabolo Duo
This is probably the best overall act on the entire show. The question is if it can maintain the hype it's built up, and where it goes from here.
It needs to continue to be breathtaking with no mistakes, and it obviously has to contend with a laundry list of amazing music acts.
However, of all the betting options that aren't music related, this one stands out as the one most capable of going the distance.
America's Got Talent Season 15 Prediction
The odds still greatly favor some type of music act winning America's Got Talent, and I won't get away from that. I don't want to go hard at a -500 bet, but I will gladly bet on Kenadi Dodds to win if individual wager options make themselves known.
As things stand, I think it pays to get creative and put some money behind some of these America's Got Talent sleepers.
There are several acts that do have the talent and creativity to give this thing a go, and there are enough in terms of volume to potentially keep a music act out of the top spot.
The problem, of course, is the music genre is loaded this year. I've gone over it ad nauseum, but this category is extremely deep.
If you want the right bet, hammer a music act at -500. If you want value, target Any/Other or wait until individual act odds come out.
AUGUST
Casino of the Month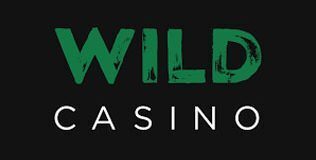 Welcome Bonus
250% up to $5,000
Read Review
Visit Site