5 Reasons Why John David Washington Is a Good Bet as the Next Superman

The whispers about a new Superman movie with the leading role being recast have been growing louder by the year.
Henry Cavill is/was an awesome Clark Kent and Superman, but the writing had been on the wall for some time that his days in the blue tights and red cape were numbered.
I know this, because I have been writing on who will be the next Superman for the past three years. There had been recent speculation that a new movie introducing a black Superman would be created, but it's speculation, no more.
In fact, the new Superman project isn't going to simply introduce a new character like Superman. It is Superman, and it will tell the story with a black actor picking up the baton.
With this news, the top entertainment betting sites have pushed out new odds for who will play Superman, and it's a list of amazing black actors.
One stands head and shoulders above the rest, of course. If I had my pick, it would be John David Washington. Kelvin Harrison Jr. is the current favorite and everyone seems to be pining for Michael B. Jordan, but the best option is someone with relatively long odds.
If you are thinking about betting on the next Superman, here's a few reasons why John David Washington is a good bet.
He's No Stranger to Big Budget Blockbusters
The first reason why John David Washington would make a great Superman is the fact that he is shown he can man a massive film.
He'd already displayed his acting talent in previous films, but Washington really climbed the Hollywood ladder this past summer when he starred in Christopher Nolan's Tenet.
The time-bending action flick impressed like all Nolan movies tend to, but there was something a bit more grounded and believable thanks to the presence of Washington.
He adds a unique flair thanks to his cool and collected personality, but when it came to raising the intensity and convincing viewers in the action scenes, Washington passed with flying colors.
Nobody Has Better Pedigree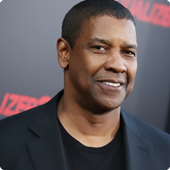 If you don't know much about John David Washington, but think he looks familiar, there's a reason why.
Ever stop yourself and say something akin to "Wait, that's not the son/daughter of this actor, is it?" Well, in this case, yeah, it is.
His father is none other than living acting legend Denzel Washington, and few can deny that the elder Washington is one of the all-time greats.
Washington first vied for a career in professional football before giving acting the old college try, but by all accounts, he has made it to the top on his own accord.
No matter how you view his ascension, acting and super stardom is clearly in his genes. His father will be there to coach him up as needed, but John David Washington is recognizable, he's marketable, and he's flat out talented.
Michael B. Jordan Doesn't Want the Role
Not sold on John David Washington just yet? Let's hit the pause button and eliminate one massive name from the running.
I am 100% with you and everyone else; if Michael B. Jordan was available and wanted this role, he's absolutely among the top contenders to be the next Superman.
I'd still plant my flat on the Team Washington hill, but hey, Jordan was awesome in Creed, Black Panther, and so many other movies. The dude is a superstar.
Unfortunately, Superman is not for him, and he's said it himself.
"I'm flattered that people have me in that conversation. It's definitely a compliment, but I'm just watching on this one."
I'm not sure why he's not interested. Maybe he does not have a direct connection with the character. Perhaps he already knows the studio wants someone else. Maybe it is something financial, or it's always possible he just has so many other projects coming his way.
The latter, to be sure, and perhaps a little bit of the rest.
But the why isn't important. Things can obviously always change, but it's pretty rare for an actor to publicly shoot down a rumor, only to turn around and go back on his word.
The Next Superman Might Be Very Different
Okay, now that we are past the Michael B. Jordan speculation, we can get back to my many reasons why John David Washington should be the next Superman.
Another great reason is the fact that this new Superman story could be vastly different than what we've seen in other installments.
Everything is conjecture at this point, but there are whispers that this could be a period piece, and/or may tackle civil rights issues.
Due to that, it may require a more seasoned actor, and having someone like John David Washington that has already dealt with this type of subject matter may be a good idea.
He was a delightful hit in the racially charged BlacKkKlansman, as you may recall.
John David Washington has the calmness, affability, and toughness to give a well-rounded, nuanced effort, whether it be as Kal-El, Clark Kent, and Superman.
He has the versatility to crush each of those roles, and he will know how to operate delicately in a tense setting, as well.
He's the Best Actor Being Given Odds
It does not always come back to the odds for who will be the next Superman, but it certainly could. I'll admit that pricing can (and should) at least sometimes dictate how you approach things, after all.
In this case, I just love the value. I haven't broached that yet, but you can take a quick look at the next Superman odds over at MyBookie.
William Jackson Harper
+400
John David Washington
+1200
Yahya Abdual-Mateen II
+2500
Just about everyone listed here has better odds to become the next Superman. But they don't all have more natural talent or star power.
John David Washington probably only ranks behind Michael B. Jordan if you ask me. And with Jordan taking himself out of the equation recently, Washington stands out in a hurry.
Who Will Be the Next Superman?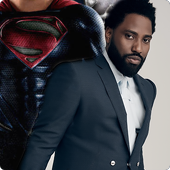 You are here to get a little more insight on who will be the next Superman. Hopefully, I've shed some light on why it should be John David Washington.
I, for one, want it to be John David Washington. There, I said it. His resume isn't exactly stacked, and some may think he's here on name recognition, but from what I've seen, he's earned his place in Hollywood.
John David Washington is only going to turn 37 this summer. He's in his prime as an actor, he's physically fit, and he's proven he can handle the lead of a big blockbuster film.
He also has the acting chops and star power to take on a big project, while his ties with his father and Spike Lee should get his name into the conversation for whatever director takes on this film.
There are other options to consider, but perhaps the biggest obstacle (Jordan) has already bowed out. Nobody really has the "right look" for a black Superman because we haven't seen one yet.

Top Tip
Before you bet, do consider the fact that the studio has yet to attach a director to this project. The word is that a black director will be specifically sought, and once one is named, bettors can consider attaching some strings and seeing if any of the options listed have ties to said director.
While true, right now I really like Washington as the next Superman.
John David Washington gives fans a bearded, stoic presence that can play the role however it is needed, and he can take this character to new heights.
With his star rising in Hollywood, the jump to an iconic blockbuster role like this only makes sense for Washington. And at +1200, he looks like one heck of a bet.
AUGUST
Casino of the Month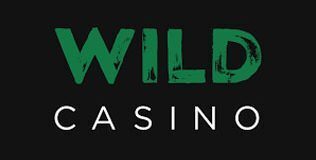 Welcome Bonus
250% up to $5,000
Read Review
Visit Site