5 Reasons Tom Brady and the Tampa Bay Buccaneers Can Win Super Bowl 55

You think sports fans in West Florida are excited?
A football franchise starving for success opens the door in free agency, and in comes walking the greatest champion who has ever lived. We've seen the top sites for NFL betting dramatically slash the Bucs' odds to win Super Bowl 55, almost to the point that the value has gone away.
Or has it?
As strange as it is to talk about Tom Brady being a member of the Tampa Bay Buccaneers, it's the reality of the situation. And as odd as it is to think that Tampa Bay is now a genuine contender to be the last team standing, is it really that far-fetched?
I wouldn't be shocked to see it happen, and I'm happy to tell you why.
Here are five reasons why Tom Brady and the Buccaneers will win Super Bowl 55.
Offensive Weapons Galore
Julian Edelman is as trusted as can be, but one thing about Tom's transition to Tampa is crystal clear. The offensive weapons surrounding Brady in 2020 will represent a significant upgrade over the guys he was throwing to in New England.
Throughout TB12's illustrious career, he's never had a 6'5" wide receiver in his back pocket. There's no question that Mike Evans is a pretty special talent, and I suspect the two will form a nice rapport quickly. Tom had Randy Moss (6'4") for a few years in Foxborough, and it's safe to say that worked out pretty nicely.
Evans is a seriously skilled WR who will possess size and strength advantages over virtually all of his defenders. Chris Godwin just turned 24 and is entering his fourth season, and yet he's already evolved into one of the most productive wideouts in the game. Godwin proved he can get behind the secondary in a flash, reeling in 86 balls for 1,333 yards and nine touchdowns in 2019.
And it doesn't stop there.
Brady has longed for a pair of tight ends who can both run seam routes since the days Aaron Hernandez and Gronk were teamed up in New England. To his delight, Byron Leftwich will be running plenty of two-tight sets this year in Tampa thanks to the services of Cameron Brate and O.J. Howard.
I fully expect Jason Licht to draft a running back and beef up his offensive line via the draft, and I wouldn't be surprised if former Patriot Dion Lewis inked a deal to come on board.
No matter how you slice it, Tom's got to be excited about his new set of toys in the Sunshine State.
A Ferocious Defense That Will Be Motivated
Talk about a boost in confidence; Bucs defenders' eyes started to light up like Christmas trees when Adam Schefter and Jeff Darlington broke the news that Tom Brady was heading to Tampa.
Last year's NFL sack leader Shaquil Barrett has already been franchise tagged and simply cannot wait to get on the field knowing he's now got the G.O.A.T. on his sidelines. Upon learning of the news, he said the following on SiriusXM NFL Radio.
"I was excited. He puts us right at the top of anything. The way we were playing late in the year as a defense, the sky's the limit for us. We should be able to make a lot of noise this year."
Devin White materialized into one of the most exciting rookies in 2019, and Lavonte David is a beast in the middle of the field. Jason Pierre-Paul signed a two-year deal worth $27 million, and all signs are pointing toward Ndamukong Suh and his agent being able to work something out.
The Buccaneers were tops in the NFL when it came to stuffing the run a season ago, and that came in the midst of their erratic quarterback throwing a league-high 30 interceptions. Imagine how vicious this unit will be now that there's a reason for hope.
Bruce Arians' Pedigree
After stints working alongside Ben Roethlisberger and Peyton Manning, Bruce Arians knows a thing or two about how to relate to an elite-level quarterback. Since breaking into the NFL coaching ranks with the Chiefs in 1989, Arians has been a winner everywhere he has been employed. You could already see progress being made during his first year in Tampa Bay despite his QB having a knack for throwing the football to the opposing team.
In terms of how this offense will be enhanced, does swapping Jameis Winston out for Tom Brady ring any bells?
Bruce has repeatedly proven he puts his quarterbacks in favorable positions to succeed, and there's no telling how efficient this offense can be with Brady now at the helm. The two-time NFL Coach of the Year and two-time Super Bowl champion could very well be on his way to adding a third Vince Lombardi Trophy to his collection.
This Roster Will Continue to Improve
Once the cat was out of the bag that Tom Brady was heading to Tampa, it didn't take long for NFL players to start voicing their interest in wanting to join the Bucs. I mentioned Dion Lewis as a guy who could be on his way to "The Big Guava," but look to see other notable veterans reach agreements with the Buccaneers in the coming days and weeks.
Keep in mind, the Buccaneers own the 14th pick in the upcoming draft and can utilize it on a top-tier offensive tackle or a stud pass rusher off the edge. The Bucs are strapped with a host of picks from rounds 2-6 as well where they can look to add depth to their defensive line, just as Noah Davis alluded to when he hashed out team needs in the NFC South.
In other words, this exciting roster in Tampa Bay that has already been bolstered is only going to get better.
Brady's Determination
I read Noah's blog on why Tom Brady and the Buccaneers will not win Super Bowl 55, and I'll concede that he brought up a handful of valid points. However, what Davis didn't cover is that Brady's determination, work ethic, and will to win are all unparalleled in the game of football.
Those who worry about Brady being in a new system and not being comfortable with the scheme, perhaps you never tuned into the "Tom vs. Time" documentary that aired in 2018.
Here's a guy who studies the playbook and opposing defenses like a hawk studies his prey. Meticulous and thorough, leaving no stone unturned.
If any part of Tom feels slighted because of how things ended in New England, the 2020 season in Tampa Bay gives him a chance to get back on the pedestal. If anyone thinks all of his success as a Patriot hinged on Bill Belichick's prowess as a coach, this is Brady's chance to silence all of the doubters.
Final Thoughts
I didn't even mention the part about Super Bowl 55 being hosted in Tom Brady's new backyard — Raymond James Stadium. Not only is the city of Tampa Bay hosting Super Bowl 2021, but there's a reasonable shot that their team could be vying for the trophy.
Before you laugh off the idea that the Bucs can win it all, just make sure you are fully aware of how massive an impact Tom Brady can have on a young and developing football team. When his new teammates see a 43-year-old dude with six Super Bowl rings busting his rear end as if he's never won a game in his life, the assiduous behavior can't help but rub off.
All in all, I think there are good reasons why Tom Brady and the Buccaneers will win Super Bowl 55.
AUGUST
Casino of the Month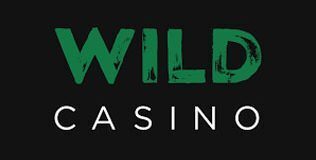 Welcome Bonus
250% up to $5,000
Read Review
Visit Site